Warhammer: Get A Fancy Collectible Coin This Month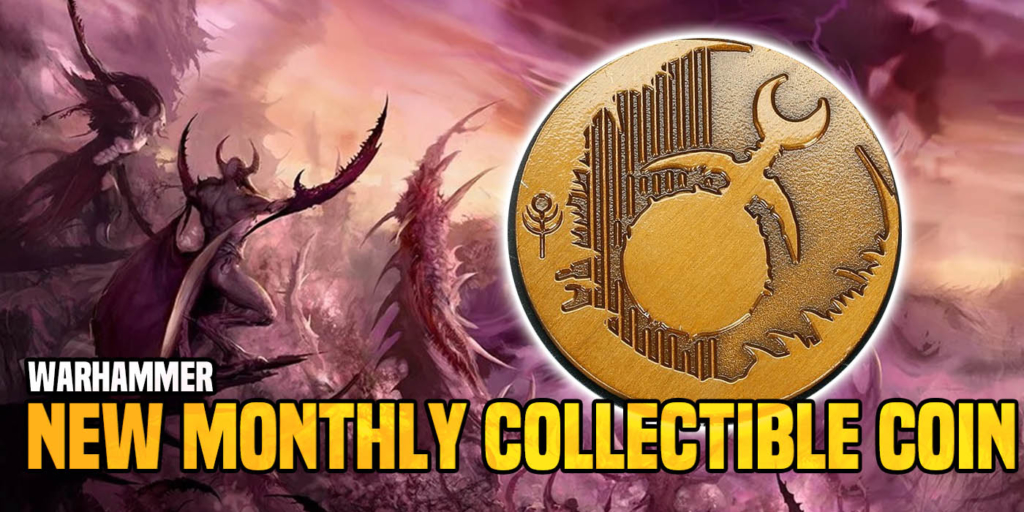 If you're going to visit a Warhammer Store you can snag a collectable coin this month – but you'll need to hit a spending threshold.
Games Workshop's stores are running some giveaways and also a special coin promotion this month. The coin is for the Hedonites of Slaanesh and looks pretty nice. So how do you get one? Here are the details.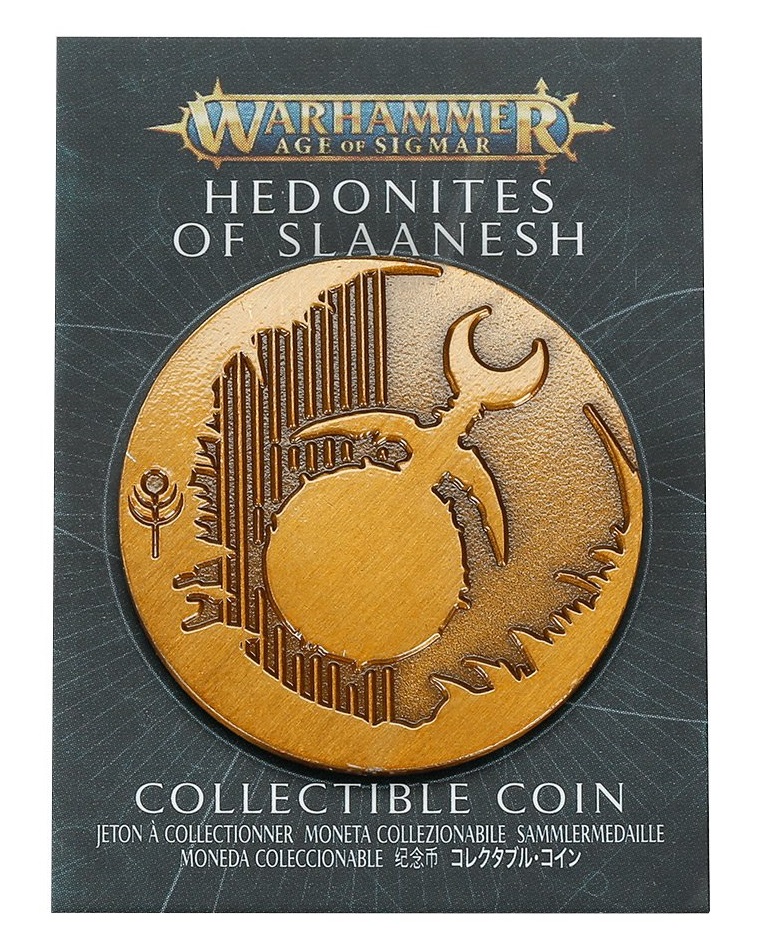 "February's collectible coin is marked with a Slaaneshi design, and it can be yours when you spend over £60, €80, $100 USD, or your local equivalent, in a Warhammer store."
So that's pretty straight forward. Go to your local Warhammer Store, spend the requisite amount on products and they will give you a fancy collectible coin. I'm sure there are plenty of things to purchase to hit those spending thresholds. Oh and if you're worried about not getting access to the coin because your local store is currently closed due to Covid-19, don't fret – they will have the coins and models available when local restrictions allow them to reopen. And speaking of models…
Miniatures of the Month
This February those same stores are also hosting miniatures of the month releases. This month has two options: A Daemonette of Slaanesh or a Primaris Space Marine Reiver.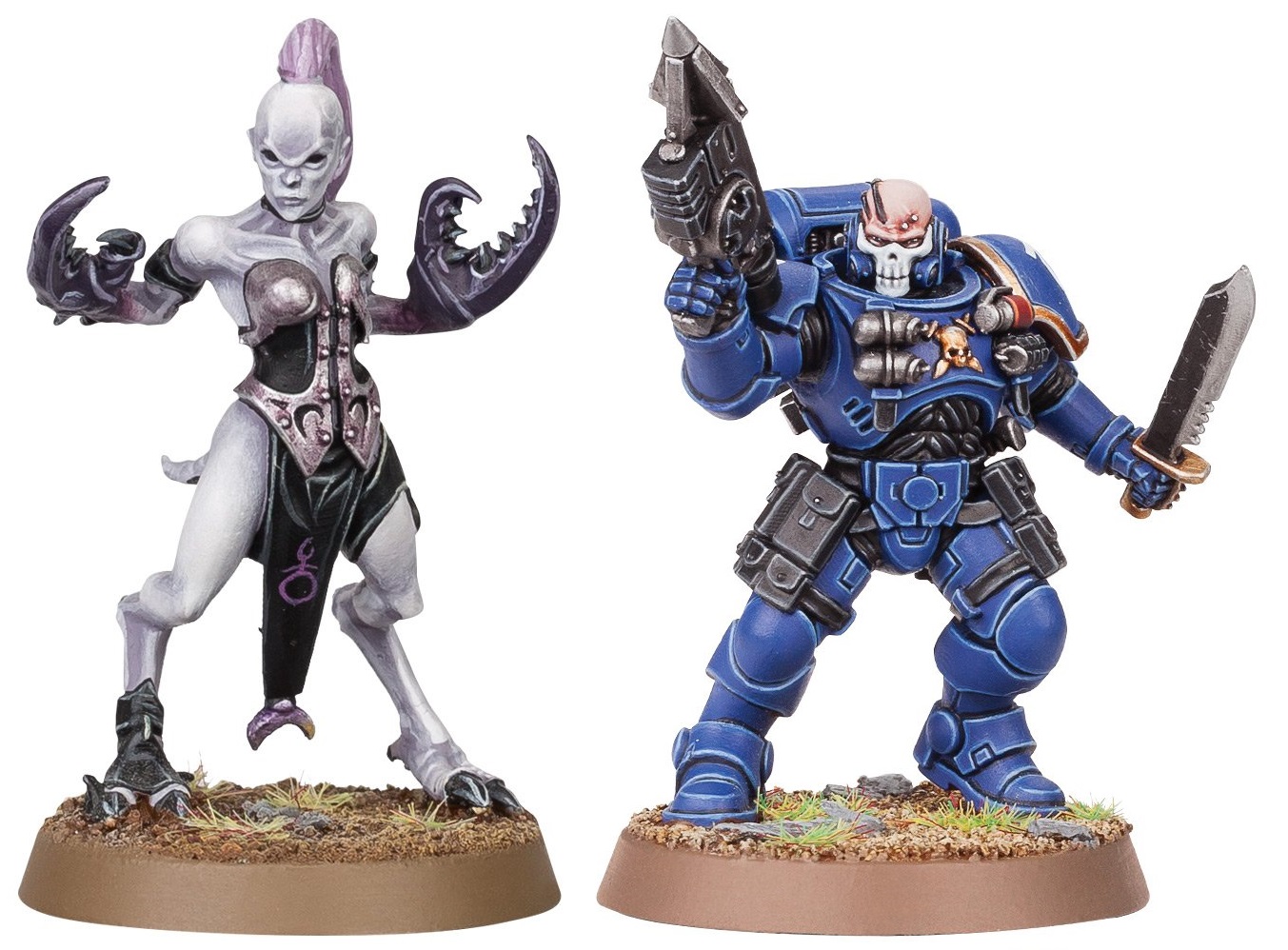 It's interesting to note this caveat from the Warhammer Community article:
"Your model will come from a multipart plastic kit, so may be different from the ones pictured above."
This makes it sound like GW is just telling the stores to pop open boxes of Daemonettes and Reivers, build them from the kits, and give them away. Not that there's anything wrong with that as the models have to come from somewhere. On the flip side this does make these models seem less special than say limited edition options or something like a store opening model.
Furthermore, it's also sounds like the stores are getting to decide how customers are going to earn these models:
Subscribe to our newsletter!
Get Tabletop, RPG & Pop Culture news delivered directly to your inbox.
"Contact your local store on Facebook or give them a call, and ask the staff how you can get one of the two Miniatures of the Month, while supplies last. "
Do I have to just visit? Will there be some hobby or gaming related task I have to do? Will there be a spending threshold? I doubt it's going to be super complicated but to find out you'll have to contact your local store.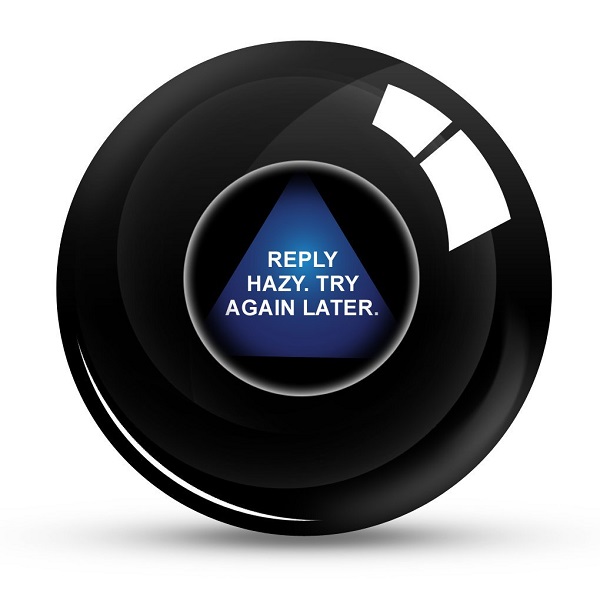 If you're a Hedonites of Slaanesh Player – or if you just want a cool coin – you'll have to hit those spending thresholds at your local Warhammer Store. That much is clear. And it's a neat looking coin so if you were going to spend that much already snag a coin this month, too!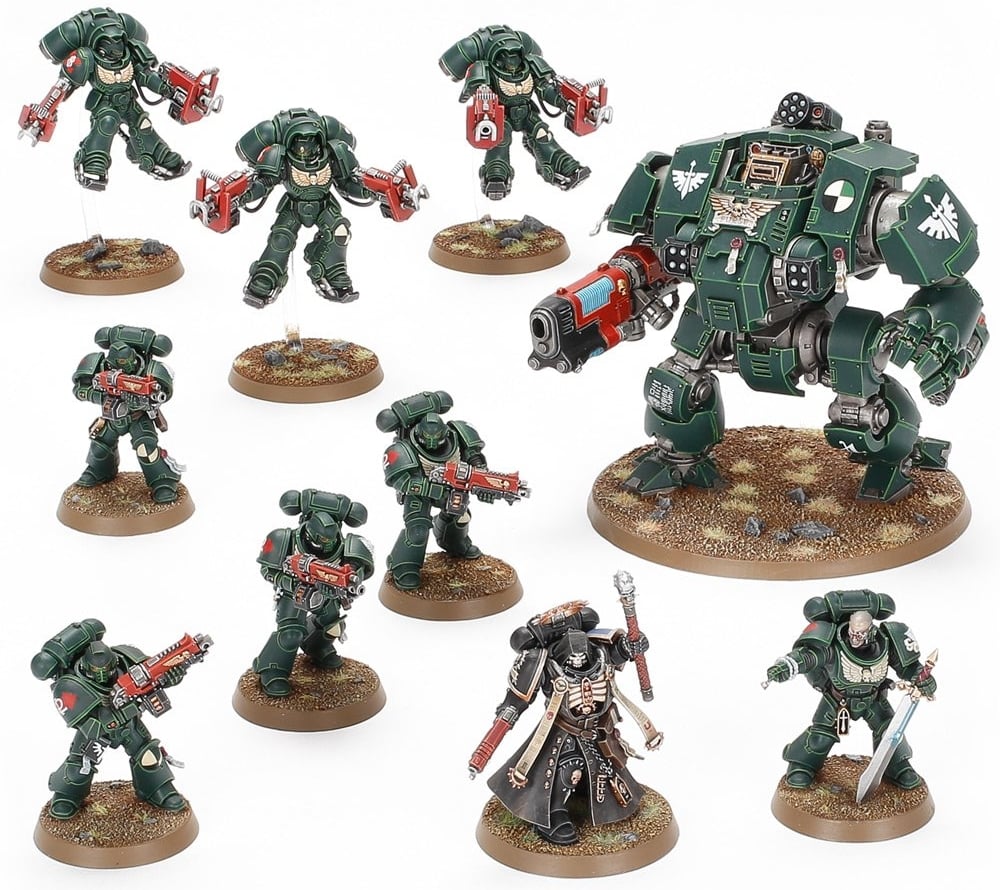 Those Combat Patrol boxes are $140. Didn't say you had to spend the money on Slaanesh stuff…
What do you think of the collectable coin? What about the miniatures of the month?
Latest News From BoLS: