Warhammer: Three New Boxed Games Coming In 2021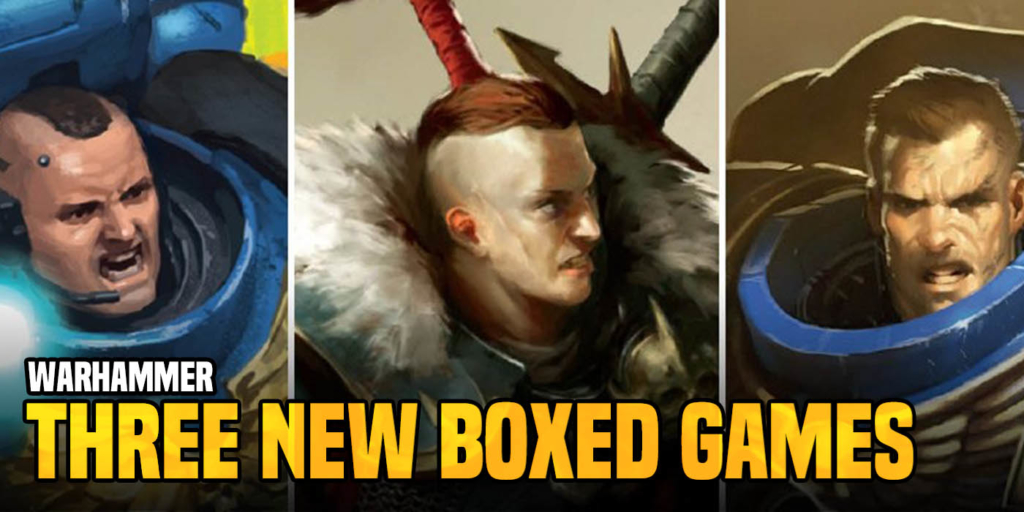 Games Workshop has announced three new boxed games coming in 2021 and each puts a new spin on some familiar gameplay.
There are some BIG boxed games coming soon from Games Workshop with Kill Team: Pariah Nexus and Warhammer Quest: Cursed City. However, if you're looking for something a little less intimidating and a bit more new-player friendly, GW has a trio of games you might be interested in. These games are designed to be introductory games but also have enough of a spin on the basics to keep veterans interested, too.
Warhammer Age of Sigmar: Bladeborn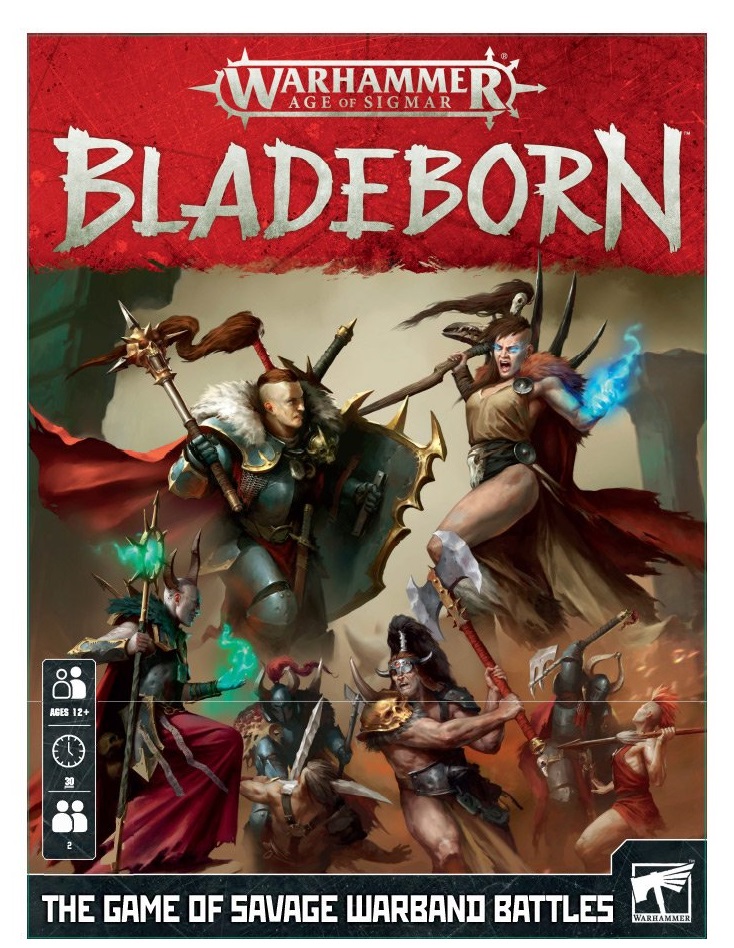 Described as "A fast-paced and brutal game of clashing warbands for two players," this game looks like a straight-up cross of Warcry and Warhammer Underworlds. It has a warband from both and it totally looks like it has mechanics from BOTH games. It's got the cards and rolls from Warcry mixed with the board, scoring, and activations of Underworlds. At least that's what the board looks like: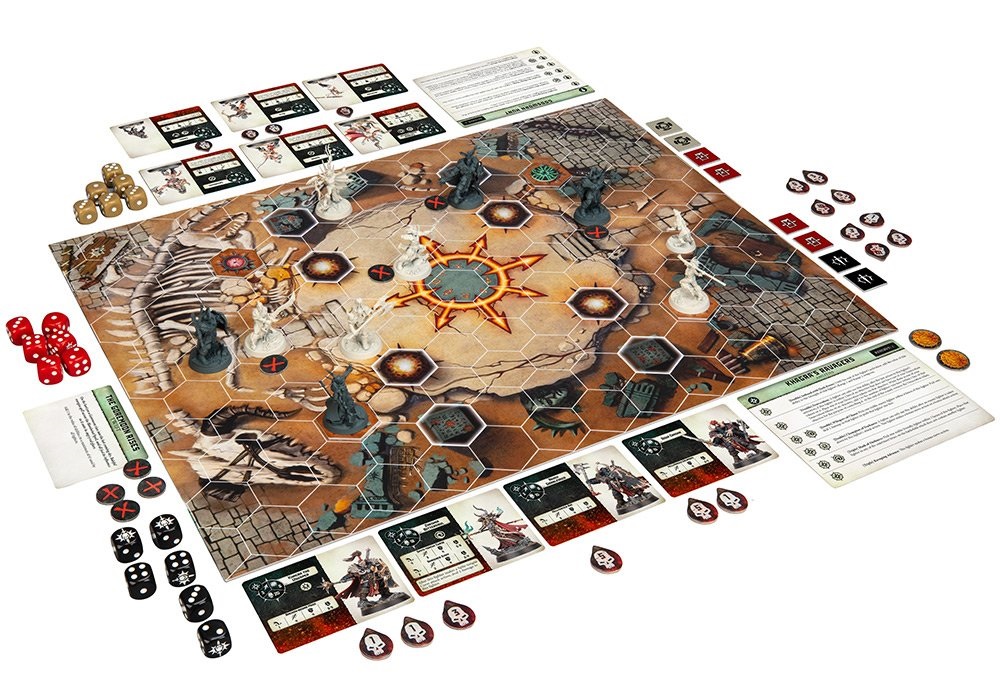 If GW did managed to merge Warcry and Underworlds and make a new game that somehow borrows the best from both…well, I'm totally game to give this one a try! And if it does well, we might even see some of the other warbands (from both games) get a port over, too. This one could actually be a real hit for GW!
Space Marine Adventures: Doomsday Countdown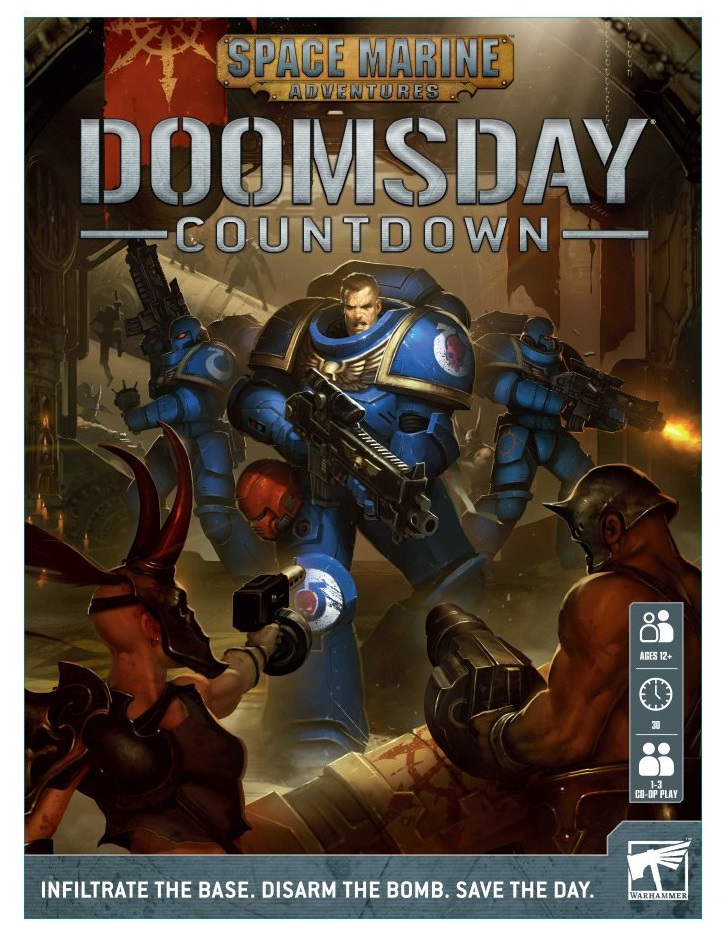 It's another new spin on the Space Marine Adventures gameplay. This time, a team of 3 Space Marines are up against an endless wave of cultists. Fight your way into their base, disarm their doomsday bomb, and survive. It's a fun looking co-op game as up to 3 players get to take the role of Primaris Space Marines and cut down all those cultists.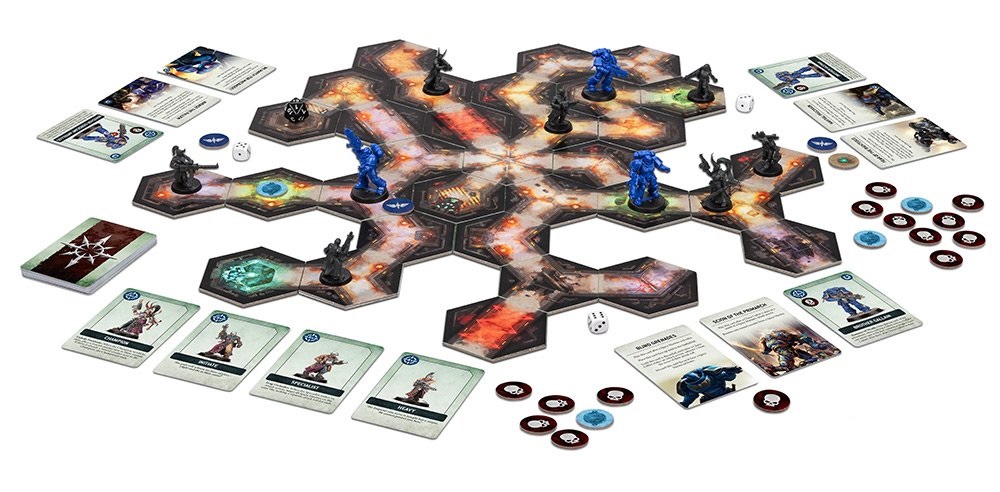 It's also a great game for younger players and presents a pretty easy batch of models for assembly. It's 10 push-fit models and it's got some pretty easy to learn rules to play with. Most games should take about 30-45 minutes, so it's a quick foray into the Hive City – one way or another.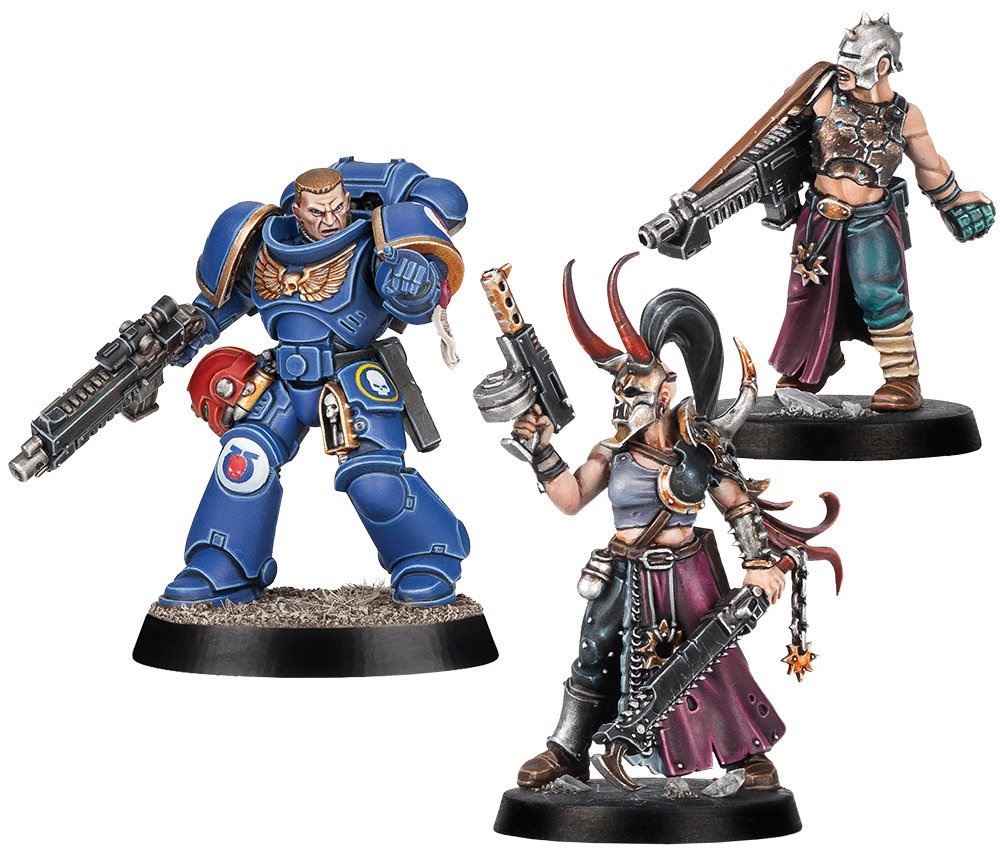 Subscribe to our newsletter!
Get Tabletop, RPG & Pop Culture news delivered directly to your inbox.
If you want a few Space Marines and a handful of Chaos Cultists, these are some pretty solid minis – perfect for anyone's collection.
Warhammer 40,000: Fireteam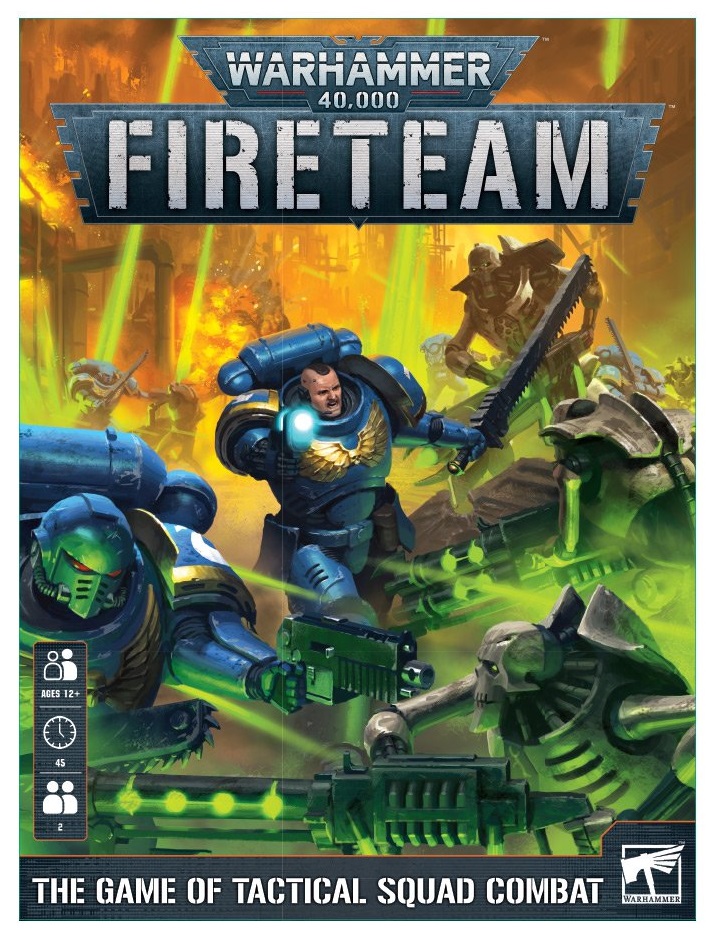 Warhammer 40,000: Fireteam is more of a competitive arena combat game. It pits Space Marines vs Necrons in this new Fireteam-sized game. It looks like it's borrowing some elements from Kill Team but the board has hexes – so is this another merger of a skirmish game and Warhammer Underworlds? I'm not sure, but I'm not mad about it! Again, if GW has managed to blend the two games into something new and unique I'm totally into this. Plus it's a great stepping stone for new players to get introduced to the gameplay. And maybe if this does well we might see some more factions get reworked into the game, too.
So there you have it – three new boxed games coming sometime in 2021. These new boxed games are certainly looking to fight for a space on your gaming shelf – which one are you most interested in?
Warcry + Underworlds? Hmm…that sounds very interesting!
Latest News From BoLS: