Warhammer Underworlds: Khagra's Ravagers Unboxed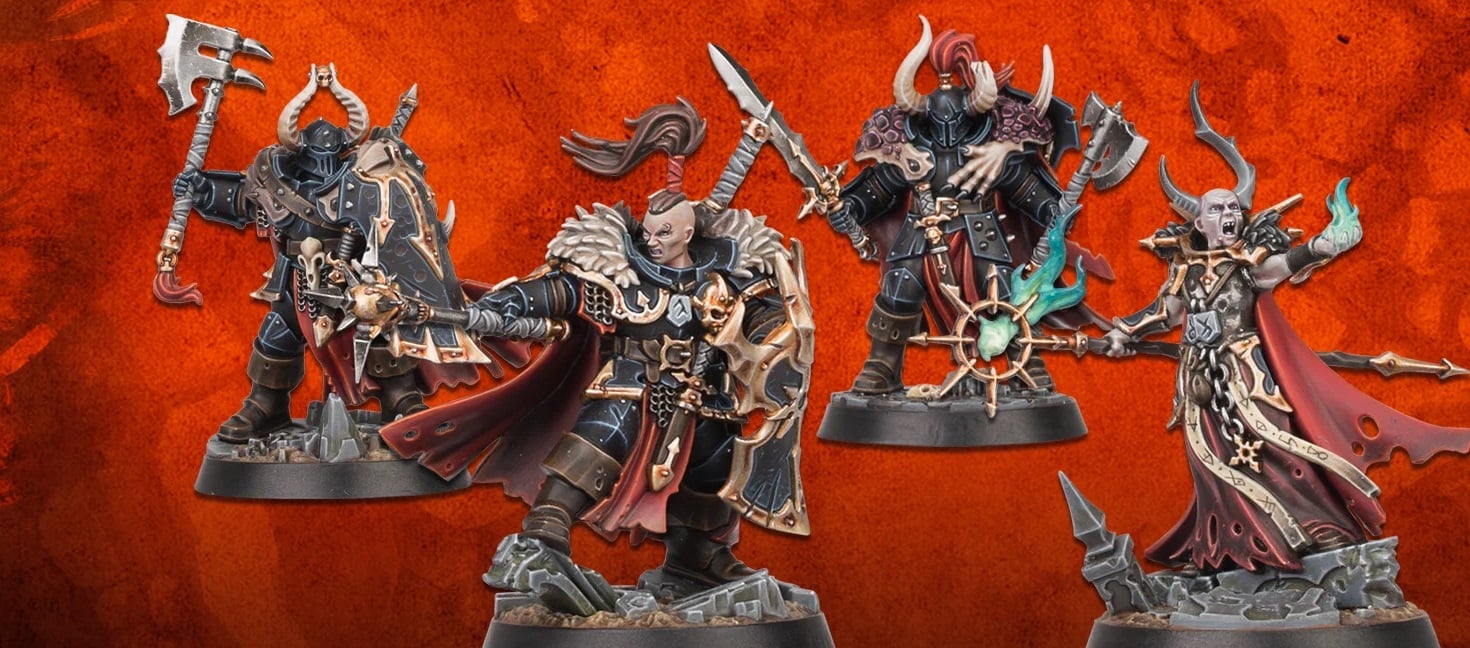 There's a new Warband in town and Khagra's Ravagers are some of the best Chaos Warriors models ever!
I've always been a fan of the Chaos Warriors aesthetic. The newer ones from the Slaves To Darkness box were a fresh take on the classic look. Now, we get another batch with the new Warband Khagra's Ravagers:
Send In The Ravagers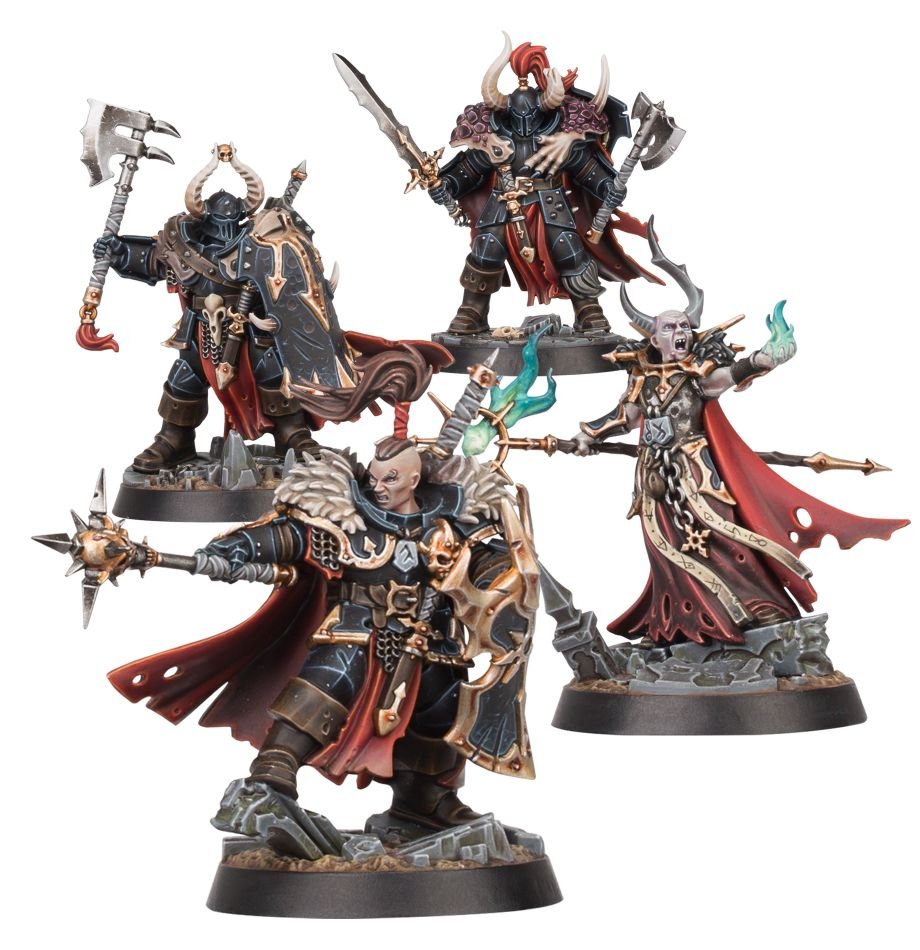 These models are great! After the video I assembled these models and I can confirm, they do look even better in person. It's hard to tell with the sprues, especially with that darker grey plastic, but once you build them Khagra's Ravagers look fantastic.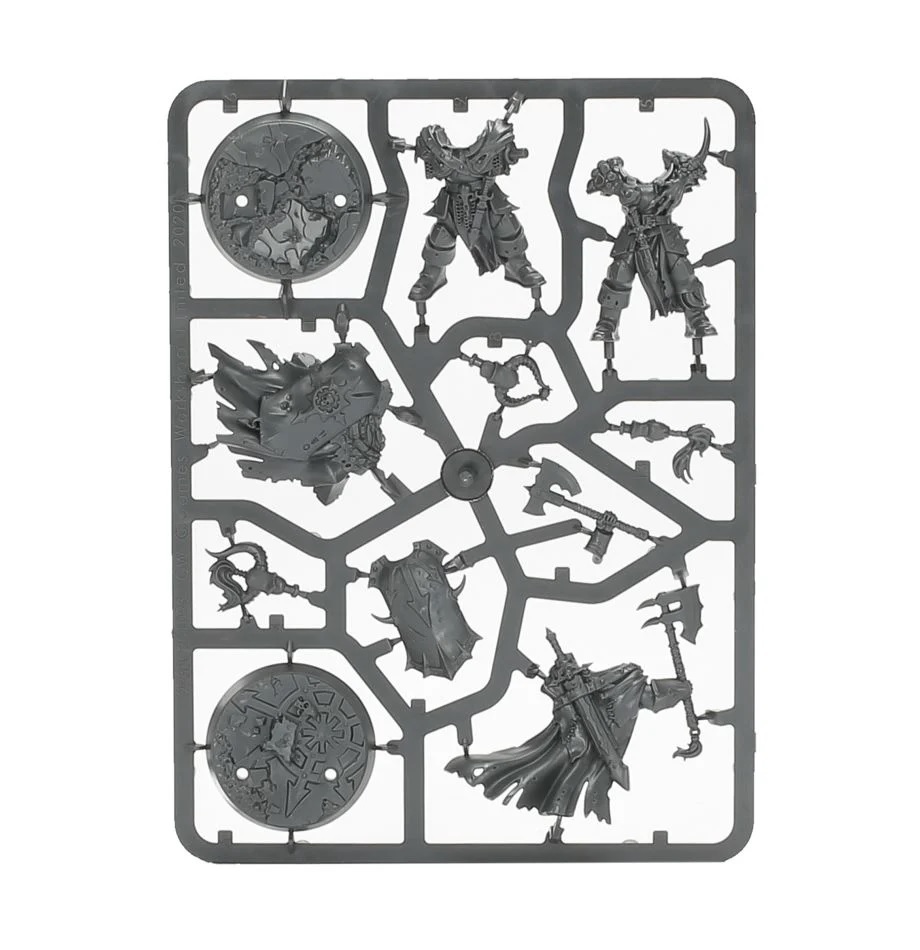 They go together relatively easy, too. They are push-fit so you can assemble them without glue. I don't recommend that. In fact I'll echo what I say in the video in that I recommend you snip about 1mm off the pegs and use plastic glue to assemble them. The shorter pegs ensure that there won't be an air-bubble in the hole preventing you from having a flush-fitting model. And the plastic glue will bond the connections making the models super secure.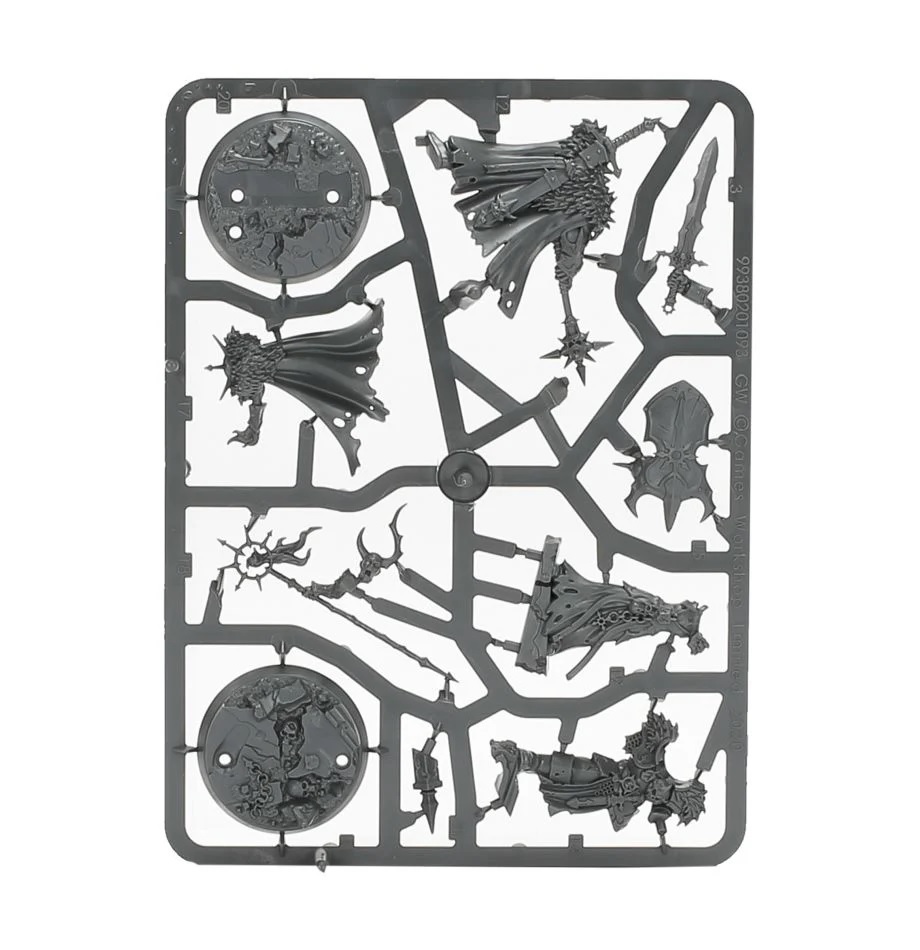 If you play Slaves to Darkness in AoS and you're looking for a set of great miniatures for various roles (maybe a character, wizard, or unit champions) then Khagra's Ravagers are perfect for that. I'd also like to point out for anyone playing a Role-Playing Game (*cough*D&D*cough) that this box makes a fantastic kit for a party. It might be an evil party…but it could be a great set of adventurers.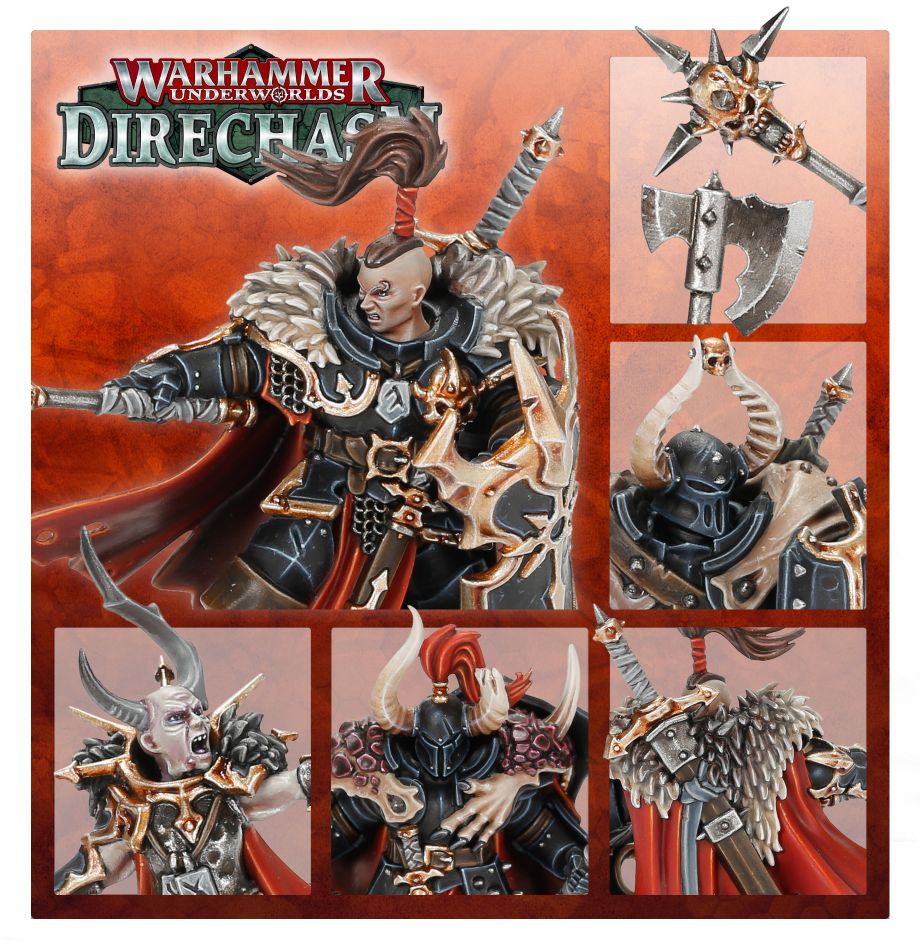 Aside from the fantastic miniatures in the box, you also get all the things you need to run the Warband in Warhammer: Underworlds. We don't cover the cards in the video because there are a lot of them and honestly, you should check out the GW Deckbuilder if you want to see the cards. Khagra's Ravagers may not be on the site just yet – but they will be updated soon enough.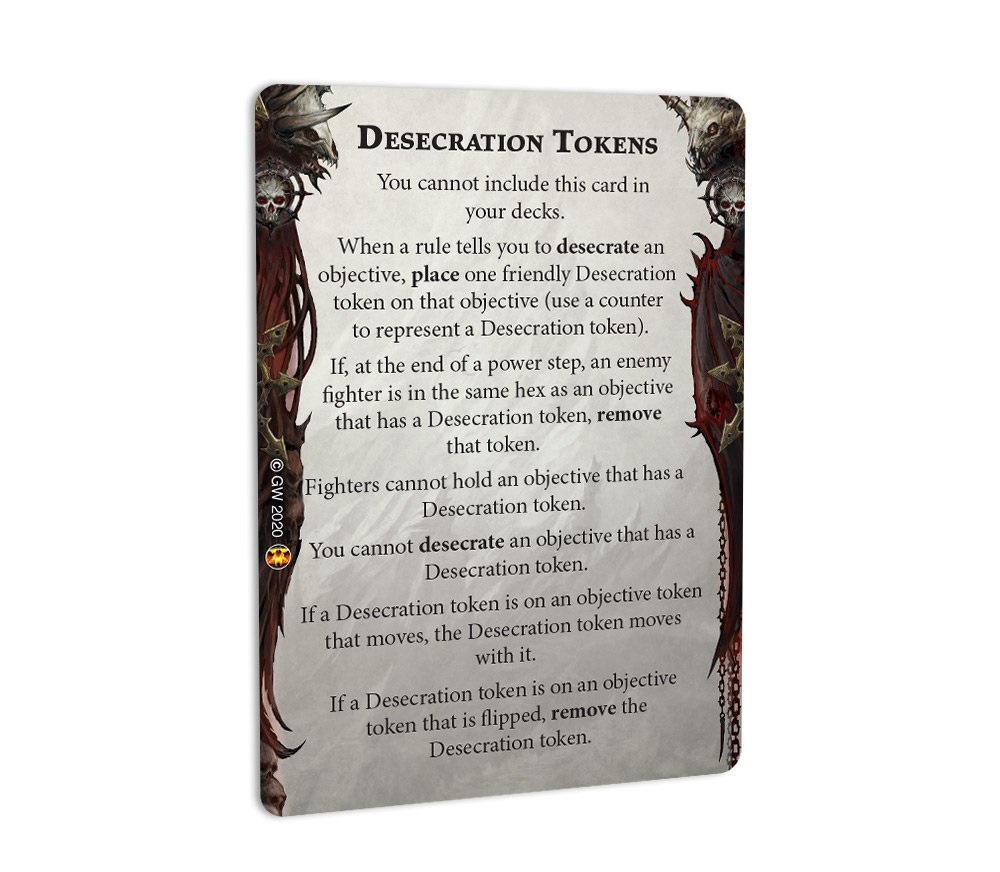 Subscribe to our newsletter!
Get Tabletop, RPG & Pop Culture news delivered directly to your inbox.
The big thing the Ravagers are bringing to the game is the Desecrate mechanic. Basically, they can prevent an objective from being scored. It can be reversed and it's a bit more complex than that – but that's the gist.
So if you're looking for a cool warband to jump into Warhammer: Underworlds with or if you're just looking to add some great looking sculpts to your Chaos Warriors/Slaves to Darkness collection, you can't go wrong with Khagra's Ravagers.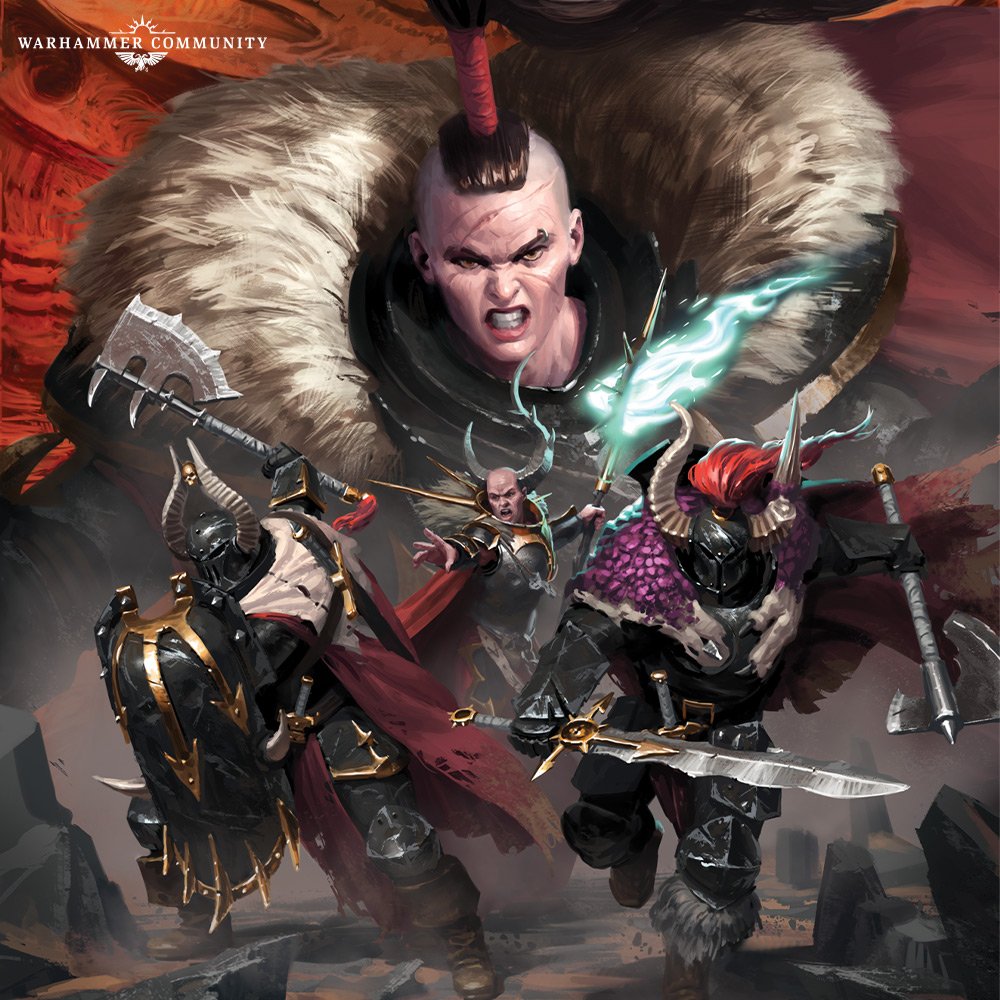 I'm sold – but what do you think of Khagra's Ravagers?