The Realm of Chaos is full of rock stars, but these guys just hit different.
Since before the Sundering, the Daemonic forces of Chaos have been besieging the Mortal Realm with fire, war, and terror. Some of those daemons, like Be'Lakor, have risen far above their station to become mighty champions of ruin. While I could easily wax nostalgic about most if not all of them, these are the three Daemon leaders that I like just a little extra.
Skarbrand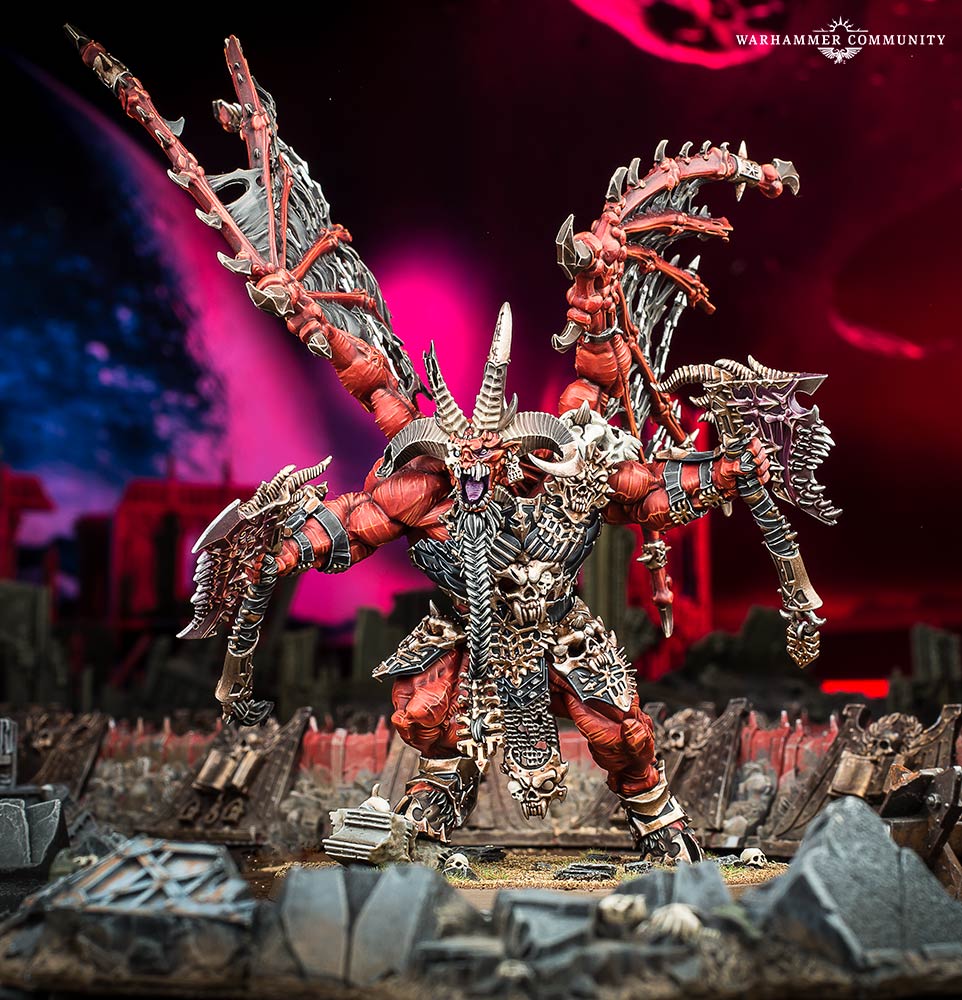 It takes a special sort of daemon to think they can take on the Lord of Murder himself, but Skarbrand was a hell of a warrior. He was Khorne's chosen Bloodthirster and would likely be the general of his armies to this day if he hadn't gotten too big for his loincloth and tried to take Khorne down. Khorne smacked him down so hard that he shot through dimensional rifts, burning off his wings and filling him with an undying rage. These days he hunts the Mortal Realms as an avatar of rage, killing indiscriminately to feed his eternal anger. If that's not awesome, I don't know what is.
Ku'gath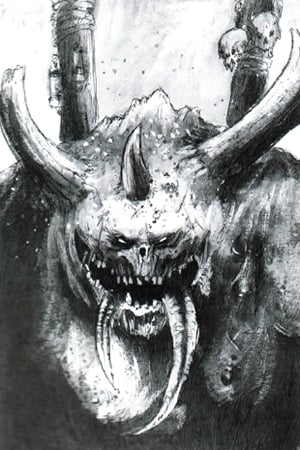 This one is less a combat monster and more a wholesome cinnamon roll, albeit one swollen with every imaginable disease and some even worse than that. Ku'gath began his life as a humble Nurgling sitting on Grandfather's shoulder as he stirred his cauldron of poxes, trying to create the perfect concoction of filth. Ku'Gath got a little too excited and ended up tumbling into the pot, and doing what one does when they fall into a delicious broth, he began to drink. He ended up drinking all of it and transforming into a massive Great Unclean One, which brought Nurgle no end of joy. Ku'Gath, however, realized he had ruined the perfect disease and got so upset that he dedicated his immortality to remaking the perfect mixture. He is taciturn and quiet, an odd trait for a GUO, and is getting closer to perfecting the disease cocktail again. Woe betide the mortal realms if he succeeds…
Shalaxi Hellbane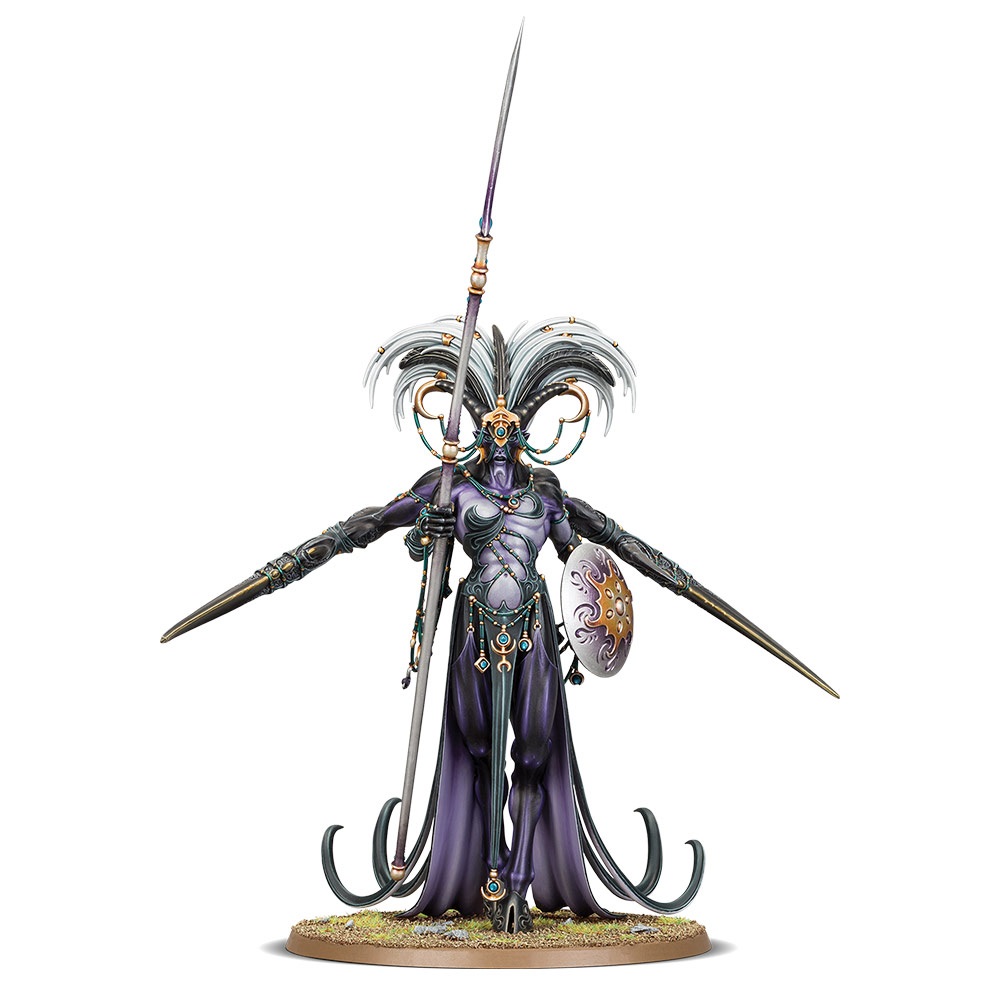 If the scariest and fightiest daemons are the Bloodthirsters, what sort of psycho do you have to be to not only fight them but dedicate your time to hunting them? A Slaaneshi psycho, that's what sort. Shalaxi is a Keeper of Secrets that is basically the living embodiment of Slaanesh's disdain for his warmongering brother, and he was created solely to hunt down and take out Bloodthirsters. Rumors abound of his exploits, even going so far as to say he defeated Skarbrand the rage boi, and he is the most ferocious Keeper of Secrets alive. If you want a powerful but also skillful and martial combatant to lead your hedonistic warriors, look no further than the Monarch of the Hunt.
Who's your favorite AoS Daemon?