Whether you're the only first-time adventurer at the table, or in a completely fresh-faced party, these starter sets will make your first adventure easy!
When it comes to tabletop gaming, we all start somewhere, and sometimes it's nice to have tools to make the learning curve a bit less steep. These starter sets have all of the tips and tricks you'll need to make D&D second nature. As always, links are in the item titles.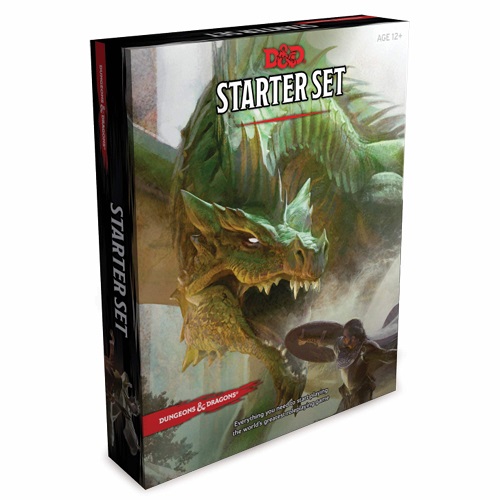 I love pointing people in the direction of small businesses and specialty items, but if you're starting out with a new tabletop RPG system and that system happens to have an official starter set, you almost can't go wrong picking it up. A short module adventure, dice, basic rules breakdowns, and premade characters make it as easy as possible to go from "What's D&D stand for?" to understanding the jargon and killing your first goblin in minutes. You'll get to the hard stuff like character creation, feats, and tragic backstories to force your DM to work into the larger plot later, this is D&D 101.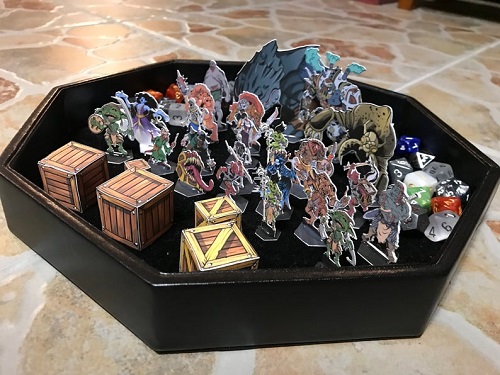 There are a lot of things that a DM may need to get started, but assuming they have the basic books and dice and a general idea for a story figured out (or the official starter set I mentioned just up there), one thing your DM may not think about are the many many expensive minis that they may suddenly find themselves collecting. While these 2D standees aren't technically minis by the most strict definition, they're cute, colorful, and will add a little extra something to your first adventure. We'll drop too much money on paintable plastic minis later, right now let's have an immersive first adventure.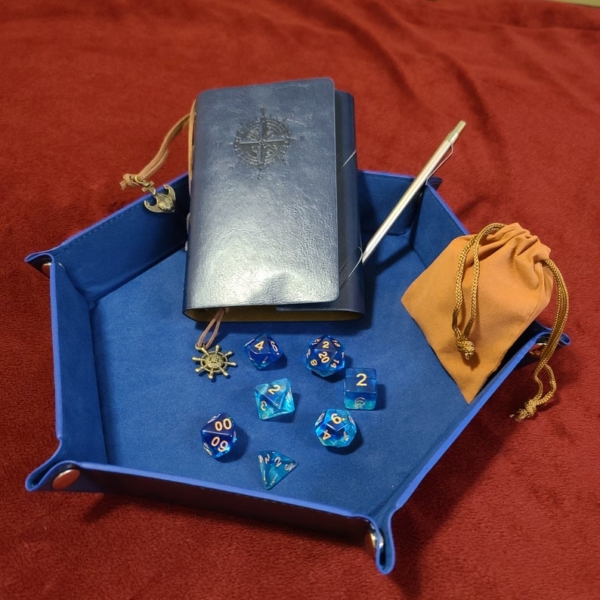 You know you're going to jump into some Dungeons and Dragons and you know that the group will go over things like rules and character creation when you arrive. But what you don't have are all of the tools you'll need to start dungeon crawling. This set comes with the dice, dice tray, notebook, and pen you'll want to have with you at the table so you know you'll be ready to roll, play, and engage with the plot. You'll probably want some more accessories down the road, but for now, this set will get you rolling.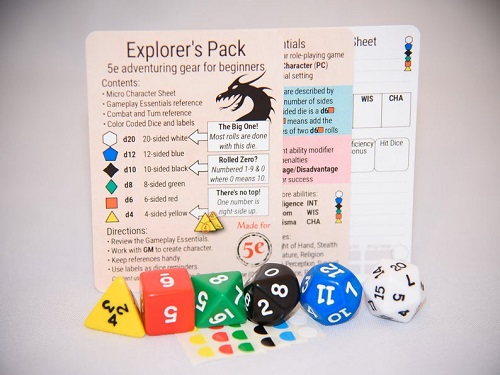 It can be a little overwhelming to know the smaller intricacies of D&D at first. Which dice are used for what? Which dice is which? How does combat work? What does this part of the character sheet mean!? These cards and color-coded dice break it down into the most simple terms possible on ultra transportable and referenceable note cards. Color-coded labels help you remember which die to use when, and a character cheat sheet helps you keep all of the most important information at your fingertips. You'll get lots and lots of fun dice sets later, for now, there's nothing wrong with learning the basics.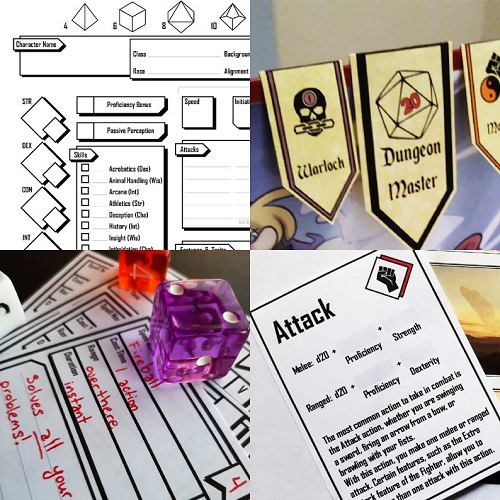 This set is good for the entire table with helpful tools for a player and a DM. Initiative trackers, a new player-friendly character sheet, blank spell cards, and action cards break down everything you'll need to know at a moment's notice and help keep your battle order organized. Sometimes the biggest help is just keeping everything slightly more organized on the table, and this set will help keep all of your fantasy ducks in a row.
What's your favorite D&D starter set? Did you start with anything specific to help you learn, or were you a "jump right into the deep end" sort of player? Would you recommend any of these starter sets to any first-time adventurers joining your party? Let us know in the comments!
Happy Adventuring!