KeyForge: Adventures – Two New Adventure Modes Explained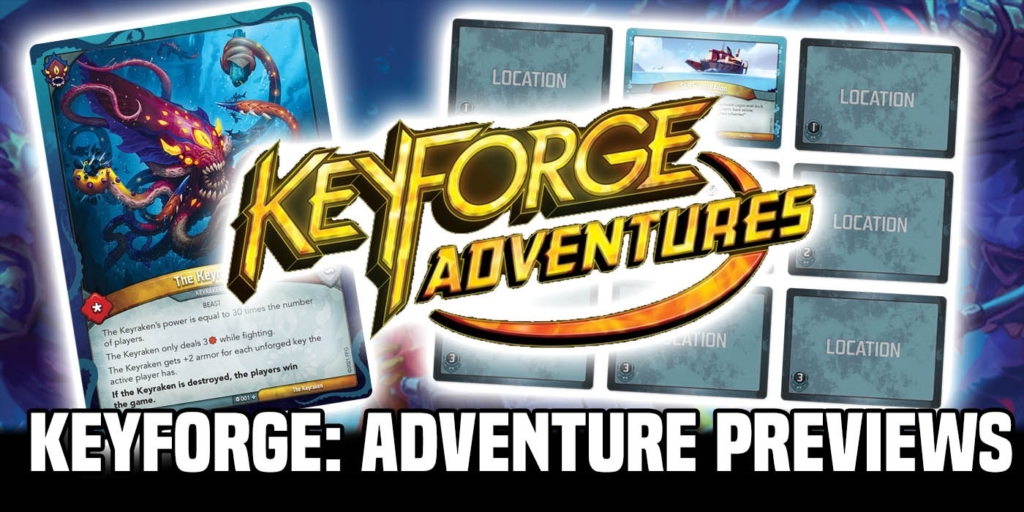 KeyForge: Adventures is getting a co-op mode with two new adventures. What are they and how do they work? Let's head to the Crucible to find out!
Earlier this week, Fantasy Flight Games announced that KeyForge will be experiencing some delays for the release of the newest set Dark Tidings. Also in that announcement was a glimmer of good news however – there would be some new ways to play introduced for the game as well. Now we've got a bit more info on how the new KeyForge: Adventures will work.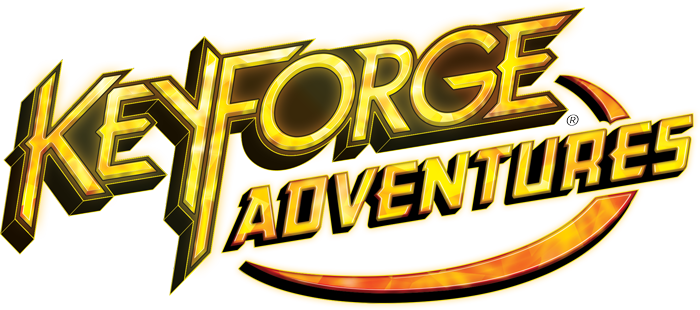 "Fantasy Flight Games is proud to announce that cooperative play is coming to KeyForge in two free-to-play adventures that expand upon the themes and mechanics found in Dark Tidings. 
These two exciting adventures present players with a new challenge to overcome using the KeyForge decks in their collection. With each adventure playing in a unique way and featuring multiple difficulty levels, you must come up with entirely new strategies to win. Whether you are playing by yourself or with up to two friends, these adventures will take you to the depths of the Crucible's oceans and face-to-face with epic monsters and cunning cultists. "
Release The Keyraken
The first new adventure is called Rise of the Keyraken and will introduce players to the monstrous new Keyraken. This Aember-absorbing beast is a powerful creature that you're going to have to team-up to take down. Check it out:
It's power is 30 times the number of players and starts with 6 armor! Whew…that's going to be one beefy titan to tackle. For The Keyraken to win, it only needs to spend it's Aember 4 times and the players lose. So the clock is ticking. But how will players choose to attack? Are you going to attempt to fight it in a heads-up slugfest or will you try to starve it of precious Aember so it can't advance? Decisions, decisions…
Conspiracy On The Sea
Once you've defeated the Keyraken, you're ready to take on the next adventure. It's called The Abyssal Conspiracy and it pits the players in a new type of exploration game. Someone has sabotaged your ship and you're dead in the water. Now you must search 9 locations and uncover the plot if you want to get back to safety (and win the adventure).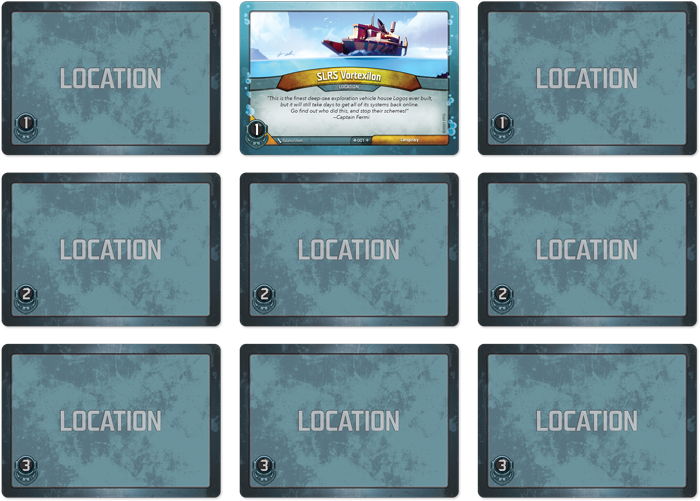 Will you be able to descend into the deep and find the right tools you need to overcome this challenge or will you be for ever lost at sea? One way to find out…
Subscribe to our newsletter!
Get Tabletop, RPG & Pop Culture news delivered directly to your inbox.
Mechanically, both of these adventures will build on the core of the game that was established with KeyForge and it will also work in many of the new things that were included with Dark Tidings. These two adventures also replace your standard opponent deck with an "automated deck that each player must draw from when their opponent would normally take a turn." These automated decks include things like different monsters to fight or actions for the deck to take. They even include artifacts that the players must take on.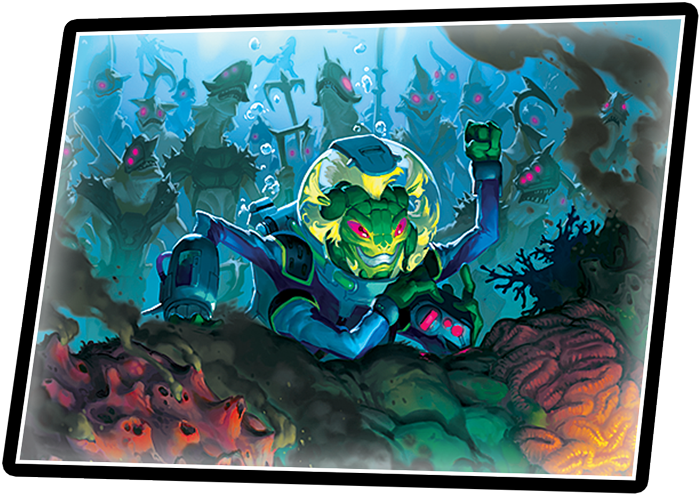 Honestly, this sounds a LOT like the encounter decks from some of the other FFG LCGs and I'm personally ALL for that. It's a great way to play WITH your friends as opposed to only playing competitively against them. And a deck that is perfect for smashing face in the standard game might not do so well in these other formats. So those "trash decks" you bought might actually see some real play time.
Did we mention these two adventures will be free? Rise of the Keyraken will be available as a download in April while The Abyssal Conspiracy will be available in May.
Grab your decks, gather your friends, and face the new KeyForge: Adventures together!
Latest News From BoLS: