Kickstarter Round-Up: 3D Print Fantastic Orcs & Battle Some Necrojerks
Come check out this week's batch of Kickstarter and crowdfunding highlights!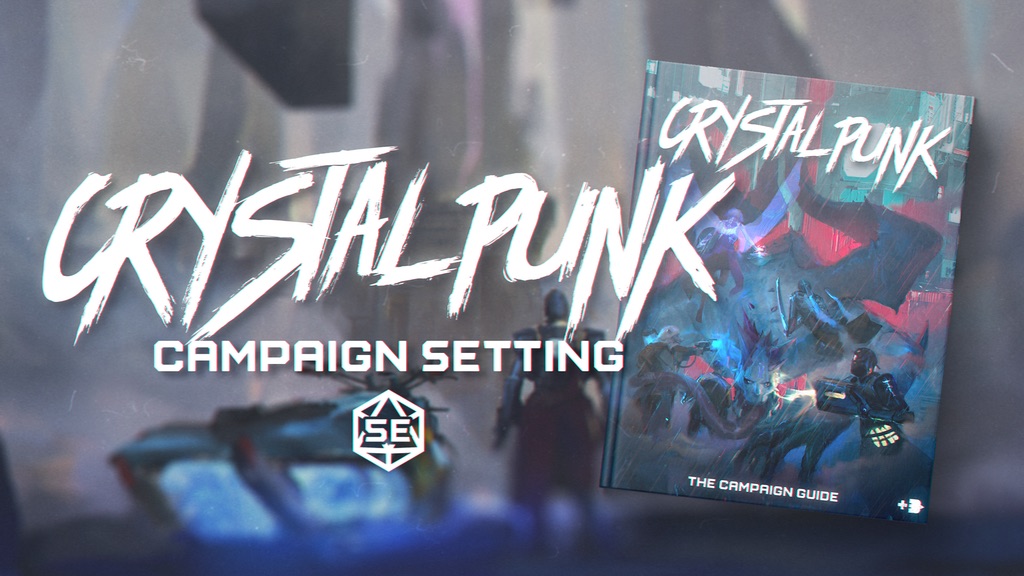 Crystalpunk is a brand new campaign setting for 5th Edition tabletop role-playing. It's set in a unique new world where spells, souls, demons, and infused crystals fuel brutal, unique technology. In Crystalpunk, you'll blast your way through neo-noir adventures infused with futuristic fantasy with tough choices at every corner. You'll take risks in an unforgiving world where attitude is everything, and you'll do it in style.
(This week's header image is from this setting.)
Pledges start at $20 for a PDF.

[Digital Taxidermy has] created a 3D printable village for table top gaming themed around the traditional architecture of East Anglia. The models are suitable for Dungeons and Dragons among other fantasy and historical games. Designed for 28mm gaming, they could also be rescaled and used for model railways. See our blog post 'A note on scales' for more information and our scale calculator to help in re-scaling.
Pledges start at $42 for a common village set.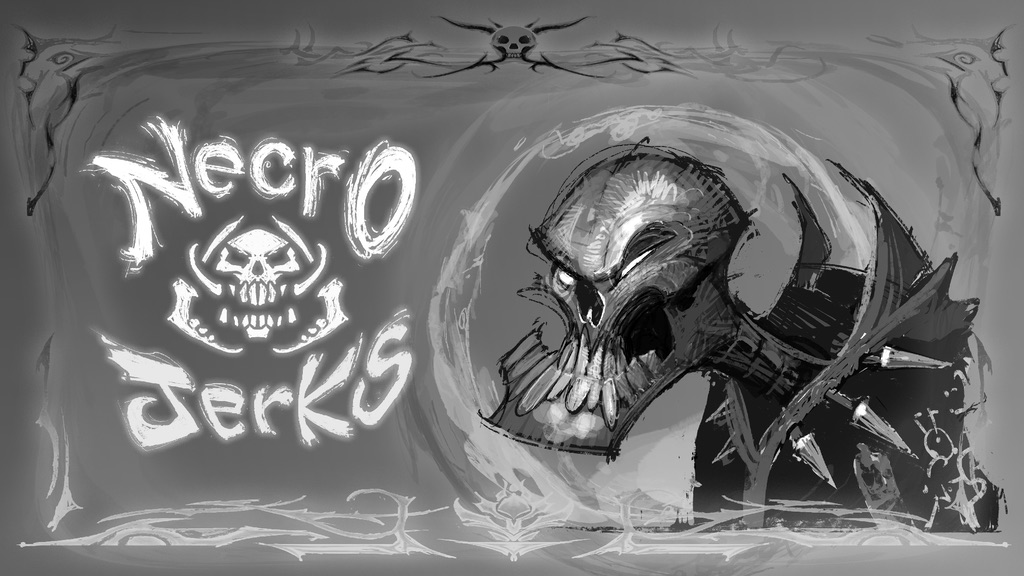 Life was rad. Magical heroes and villains used to zip through the skies and streets of Pacifica City. Their clashes were never deadly but always awesome. Then the Unkind showed up. It took one day for this otherworldly evil to eliminate the heroes and strip the villains of most of their magic. As the last hero died, they reached to the sky and cast a spell. It bound all magical beings in the city to a pact: "Kill no one of this world, protect Pacifica City, and defeat the Unkind." 
The villains' magic was not lost. It was fused with random objects around the city, turning those objects into monsters. Pacifica City needs new heroes. Unfortunately, they've got are a bunch of Necrojerks.
Subscribe to our newsletter!
Get Tabletop, RPG & Pop Culture news delivered directly to your inbox.
Necrojerks is a d10-based game ideal for 2-6 players with a GM. It is run like an episodic television show where you, the villains, must punch the magic out of monsters and defend the city you used to torment. Each episode starts with players taking on the role of "red-shirt" NPCs who exist as human happy meals for that week's monster.
Pledges start at $4 for a PDF.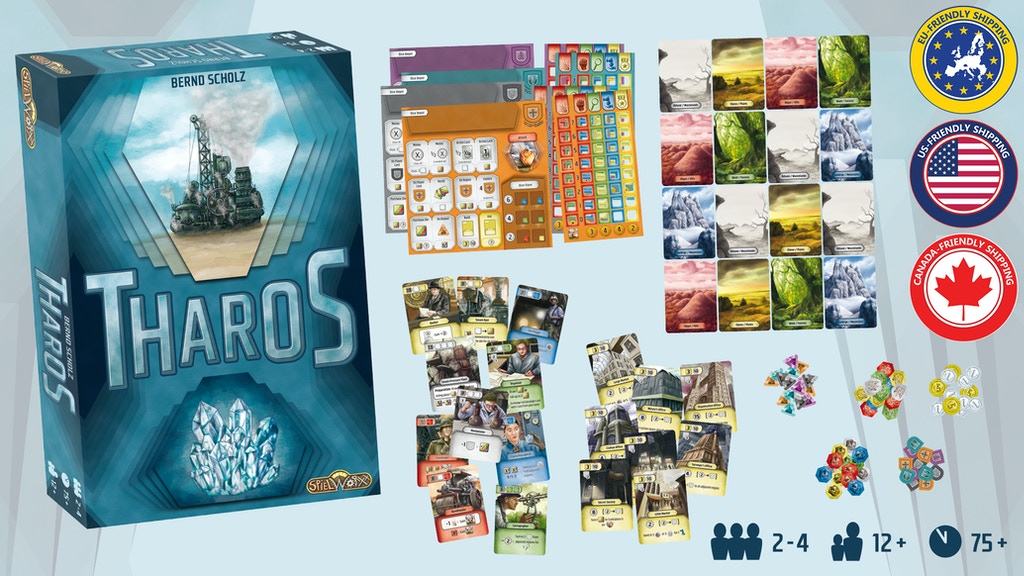 Decades ago, the four influential steam guilds Power & Torsion, Cogwheel Trust, Crystal & Ore and Future Horizon started to exploit the planet Tharos. Now it is necessary to open up a new region! In doing so, the bustling guilds both have an eye on the other guilds and the dreaded Circumdate Caelo Trust, which also lays claim to this region and does not shy away from using military means.
Tharos is a "Dice-Bag-Building" game, where dice represent actions and their respective strengths. The dice are used on the player boards and for activation and usage of the player cards. Players assume control over a steam guild and explore the newly opened region for natural resources, gaining crystal and ore samples, and building new mines to exploit the land. The government of Tharos awards different medals for the players' services, which increase the influence of their steam guilds.
Pledges start at $71 for the game – it is bilingual, cards are in German and English.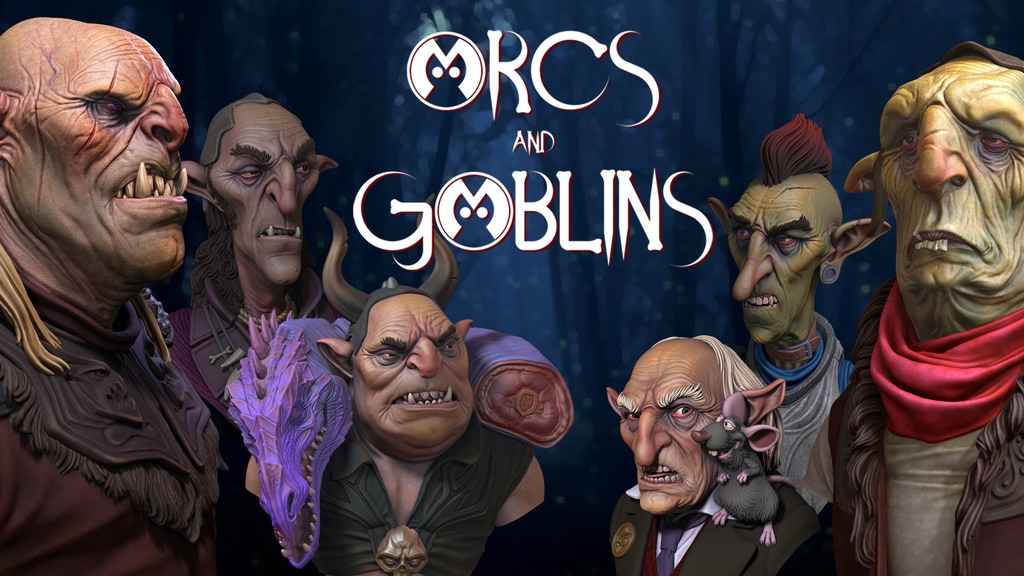 These detailed busts were created by an Ubisoft character designer.
This project, like all the ones I do, is the result of my continuous research of artistic styles, I always try to look for something different. I know that this can reduce the success of my work because on many occasions people look for very marked styles but it is a risk that I want to take. I dedicate myself to art because I need to continually learn, challenge myself and get out of my comfort zone. I hope these characters are to your liking and you enjoy them as much as I have enjoyed creating them.
I have made an effort so that my way of modeling adapts to the peculiarities of 3d printers and to the different scales in which you want to print the sculptures. So all of them can be printed without problem as thumbnails or in very large scales. I have designed all the busts to stand straight without the need for a base, butinclude in the complete pack two bases for those who prefer to have the highest busts.
Pledges start at $19 for a set of three.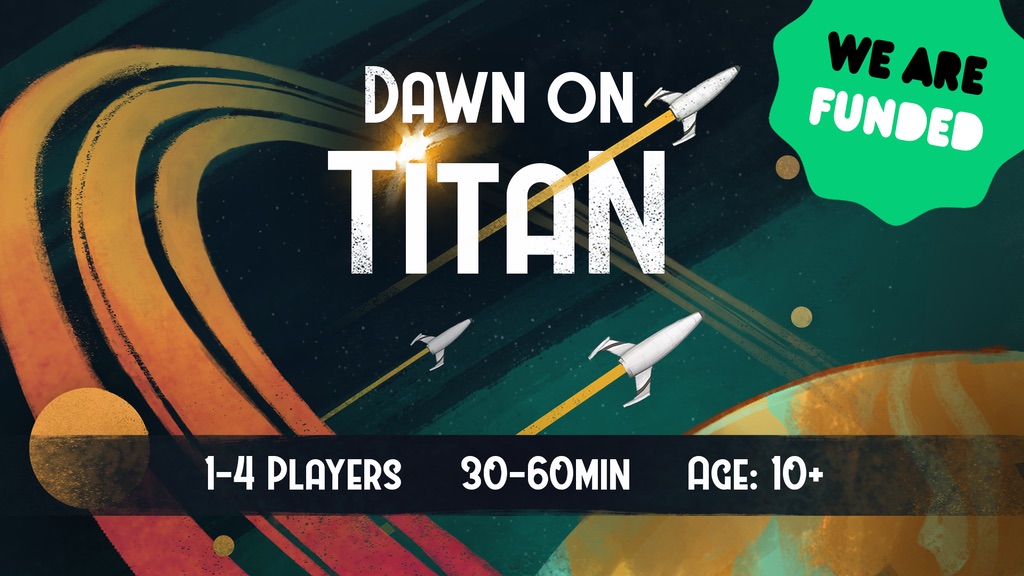 In a not very distant future big corporations fight over control of space. You play as the head of a corporation exploring and exploiting the moons and asteroids in the outer parts of the solar system.
Dawn on Titan is quick playing game where you outwit and fight your opponents. Plan your moves and use the gravity of the planets to strike your enemy and reach the resources you need. Build mines and factories to grow your fleet of spaceships. Win by building the combination of structures your company requires. Asymmetrical winning conditions and a modular board increases replayability.
Pledges start at $39 for the core game.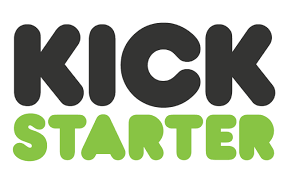 ~Which Of These Campaigns Caught Your Attention?
Latest News From BoLS: