New Look at the 'Last Starfighter' Sequel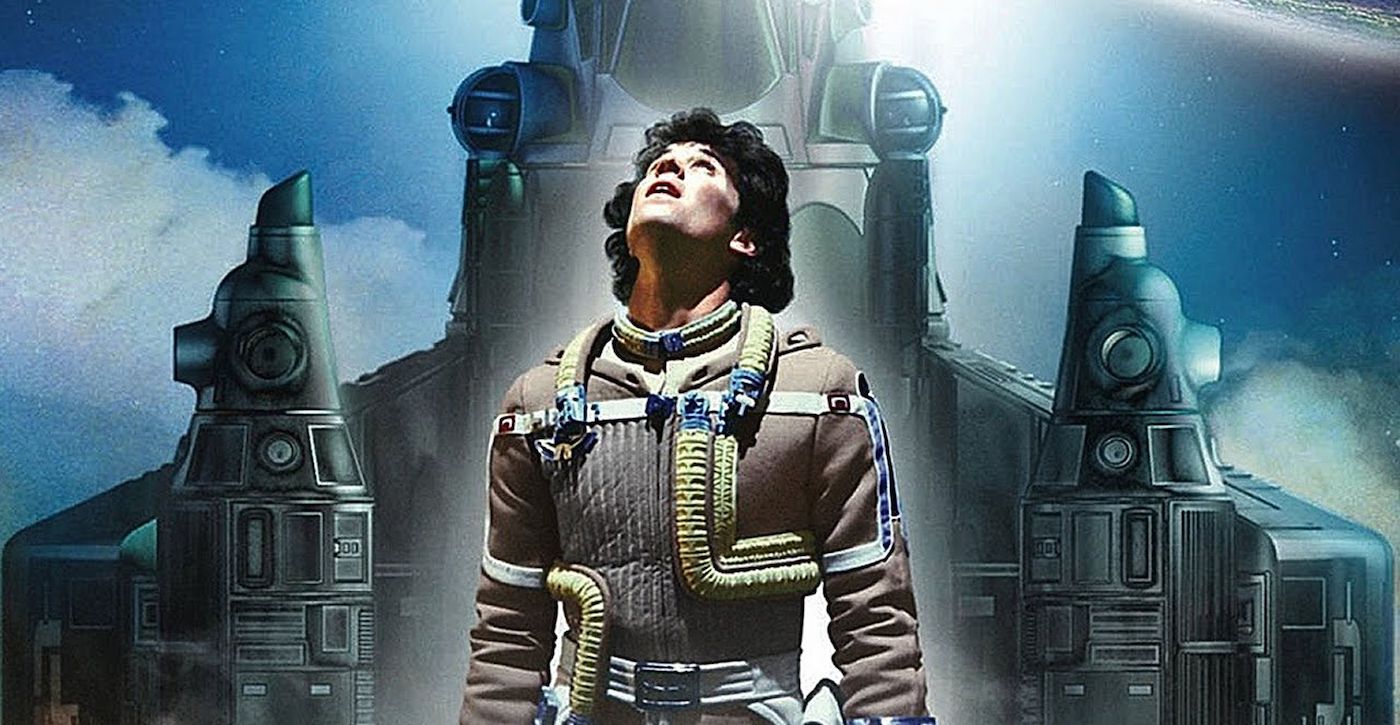 Bringing The Last Starfighter back to the big screen is one step closer – check out the new sizzle reel and chat with the writer behind the sequel.
In Nick Castle's The Last Starfighter video game expert Alex Rogan discovers the hours he's spent in the arcade wasn't just fun – his piloting skills were being tested by an alien race. He is recruited to an elite group of starfighters to save the galaxy.
It holds an important place in movie history, as well as being a fan favorite. The Last Starfighter was one of the first movies to use CGI heavily in their storytelling and was the first movie to use CGI to create real-life objects. The 27 minutes of CGI in the movie was rendered using a Cray X-MP supercomputer. When compared to today's movies, it looks like crud… but it was amazing at the time.
We won't be watching it with 36-bit animation for the sequel – the story is hopefully about to get re-vamped with today's tech. 
Rogue One 
screenwriter Gary Whitta is working on "a little something" that will bring Beta Alex, the Rylan Star League, and the Ko-Dan Empire back to the big screen.
Okay, probably shouldn't show you this so early but here's a little something I've been tinkering on with my co-writer Jonathan Betuel. You might recognize the ships. Thanks to the amazing Matt Allsopp (lead concept artist on ROGUE ONE) for creating these images for us. pic.twitter.com/CIobLYYRHk

— Gary Whitta (@garywhitta) April 4, 2018
A sizzle reel that dropped this week has more concept/storyboard art from Matt Allsopp and music by Chris Tilton (Assassin's Creed) that reveals some of whats ahead. It looks like there's an all-new intergalactic conflict – and this time it's come to earth.
Whitta took to Twitch to talk about what is, very obviously, a passion project for him. It's clear he's is very willing to put the time and energy into getting this movie made – he's been working on it for years. He and the folks he's brought on loves the original, its universe, and its characters. It's a bit of a dream team – hopefully we get to see it on the big screen.
In case you're having issues with the embed, you can watch on Twitch here.
Subscribe to our newsletter!
Get Tabletop, RPG & Pop Culture news delivered directly to your inbox.