We're still waiting on some more Lords of War for the Xenos.
2020 was a rough year. Because of the deadly pandemic, we saw screwed up supply lines, work flows, product releases and overall everything was really messed up. And now we're three months into 2021 and while things are looking up we're still suffering from the ripple effects. But hey, we aren't here to wax poetically about last year – we're here to look ahead to the future. And in that future we want some new Lords of War for the Xenos!
Armies Still Missing Lords of War
Of all the Xenos races in the game, there are four that really have had to miss out on that sweet, sweet Lords of War action.
Tyranids
The great devourer has many options to choose from. An ever popular one is the Dominiatrix:
The Dominatrix is a Tyranid species which exerts a controlling psychic aura to bring lesser Tyranid creatures under its will, allowing the swarm under its command to operate with uncanny efficiency and tactical ability. However, a Dominatrix is extremely rare and only seen in the most advanced Tyranid swarms.

A Dominatrix possess a large array of Bio-weaponry and packs a colossal mass, dwarfing that of an Imperial Super Heavy Tank. It has an intelligence akin to that of a mighty Hive Tyrant, and the link it has to the Tyranid Hive Mind surpasses even the Hive Tyrant's.
That said, there really isn't a reason GW couldn't just MAKE-UP some new ones. Hey, if the Necrons can get a fantastic new Silent King AND a new Monolith, why can't the Tyranids get something plastic and crazy?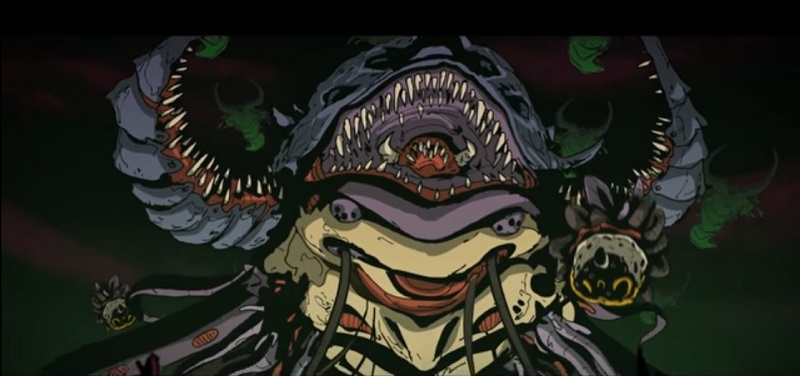 Is this artwork still an option?
Genestealer Cults
We were chatting about this one and Larry had some good thoughts: "This one is tougher. In theory they can take IG Baneblades, but it doesn't feel right. Something much better would be a giant earth mover/mining machine to fit their aesthetic. Think of a giant upsized Goliath with an enormous wrecking ball or cutting blades on it.  Basically this kind thing – all genestealered up."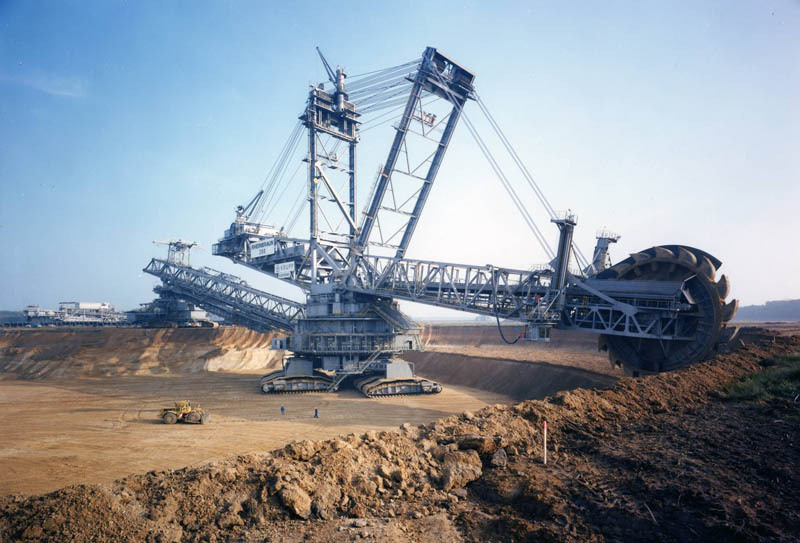 Eat your hearts out Orks!
Personally, yeah – this could totally work. However, it would need to get a major overhaul and get lots of armor plating and lots of guns. But what if the GSC went another route? I mean, look at the Space Marines – they have Guilliman as a Lord of War, right? What if the GSC has something similar? Maybe a Patriach that was even more powerful and larger? Primarch sized, with a throne or weapons or something along those lines? Maybe with some very large aura abilities, too?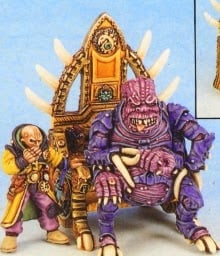 Yeah…Maybe it would be like one of those diorama pieces with a whole crew of attendants and "children" of the Patriarch's line there to defend him.
Drukhari
While we could go with an upscaled Raider, Forge World kinda has that covered. And while a plastic Tantalus would be really cool, the Drukhari have tons of OTHER cool, creepy and usable factions. What about a crazy Homunculi creation – like a Talos, but KNIGHT sized?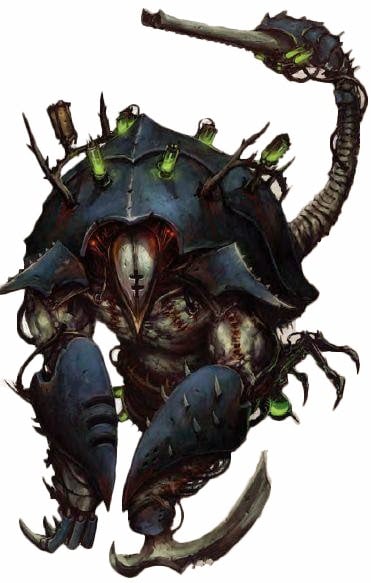 Now supersize to the size of a Knight! Add more tentacles…
What about a Lord of War for the Wyches or Hellions? That might be tough and I'm not sure what that would even look like…but I'm not ruling that out. Maybe there was a freak accident with Combat Drugs and things got weird…
Harlequins
And finally we get to the Harlequins. What would you do for the army of these travelling performers? You'd need something lithe, fast, and maneuverable. Harlequins have had Eldar Dreadnoughts in the past – could you do the same for a Wraith Knight: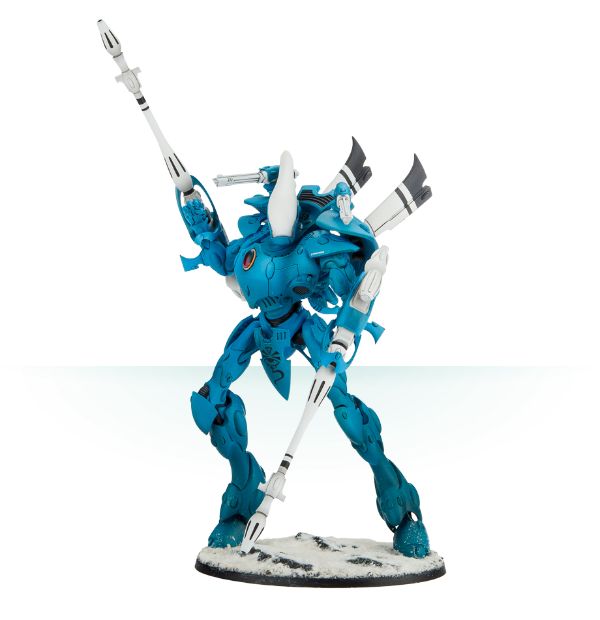 Add checkers, and Harlequin weapons
Alternatively, you could always go for a new option altogether. Hear me out. What about a transport that carries a webway pocket entrance in it? And maybe it could be comically small? We could call it a….clown car.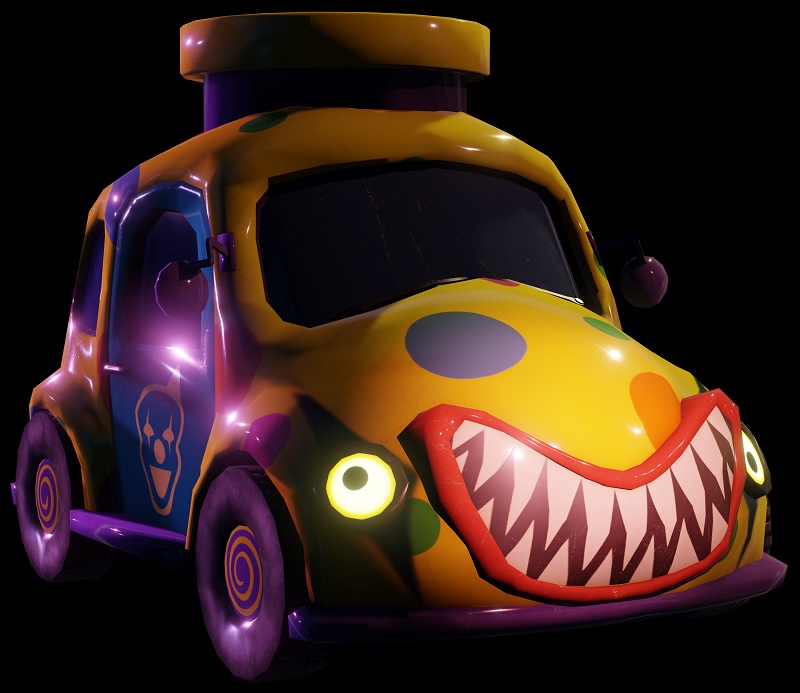 Hmm…maybe back to the drawing board for this one.
~What Lords of War do you think these Xenos should get?