The Drukhari are upon us with an all-new codex. Take a look at their two latest murderous leaders – Drazhar & Lelith!
Step right up, come take a look at the newest masters of the Drukhari Blades. Well, they're not "new" new, in the sense that both of them are Drukhari, which means they're thousands of years old (and looking real good for their age), but new in the sense that they've got new rules and some upgrades in the new Drukhari codex. So we're going to take a look at these masters of blades and brooding, join us, won't you?
Drazhar Master of Blades
First up, Drazhar, Master of Blades. As you might expect, his demiklaves have been given the once over. And with abilities like Murderous Assault and Tormentors, you'll be sure to decimate the enemy without fear of retribution.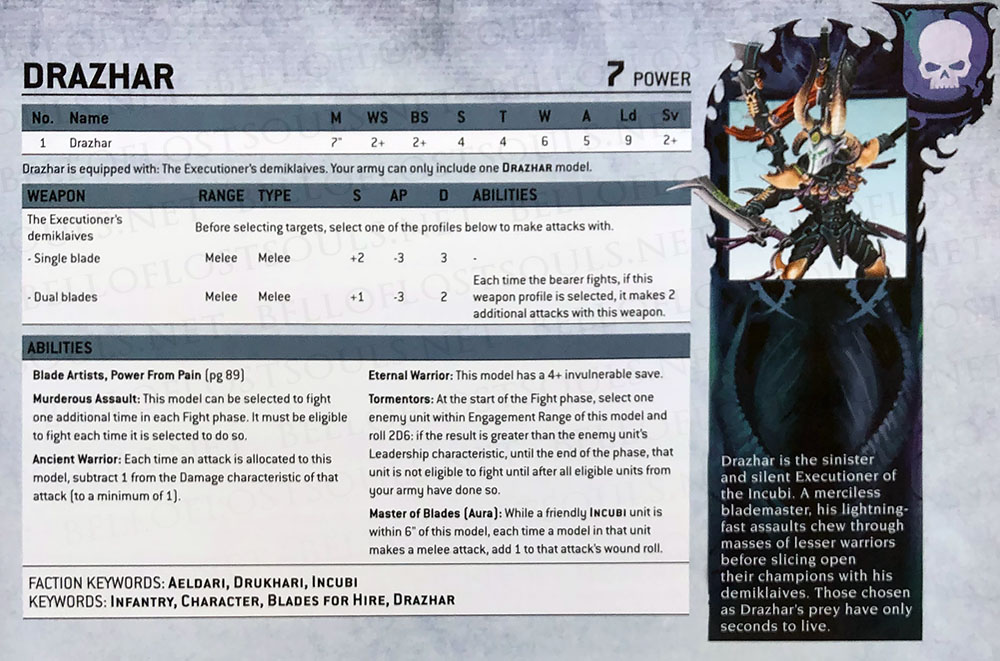 Lelith Hesperax
Then of course we have the mistress of murder herself, Lelith Hesperax. Armed with her signature blades, and with rules that make her an absolute beast against characters, ensuring that she can re-roll hit and wound rolls against them, as well as giving her a deadly aura for any melee units supporting her, Lelith Hesperax is a solid anchor around which to build a deadly, flanking charge.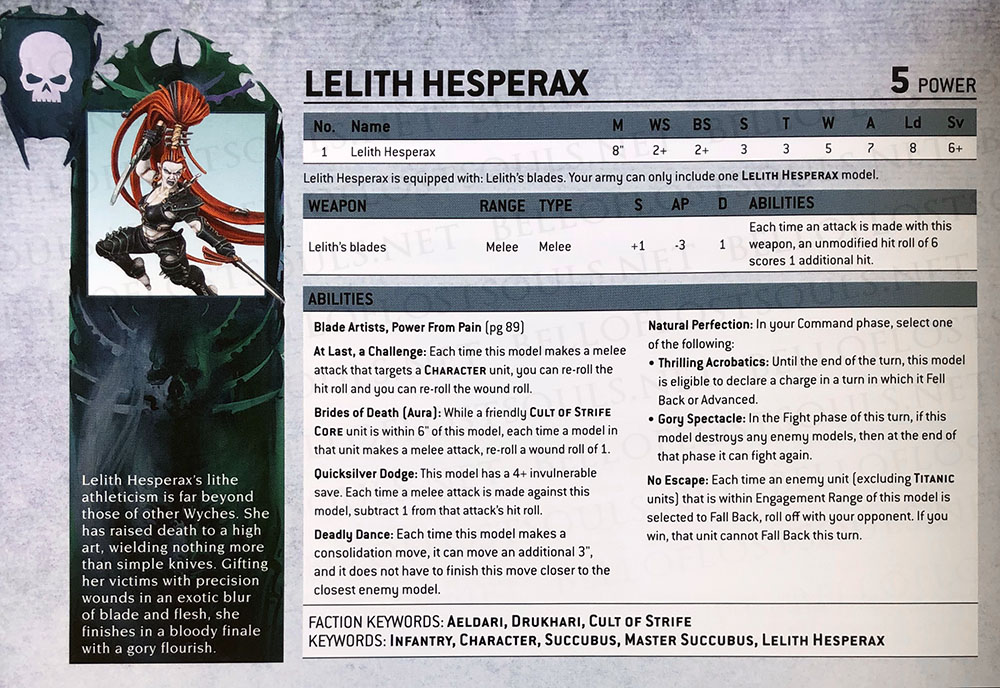 Of course, you'll want to see what else is headed your way in the new Drukhari codex. So check out the whole thing, out this weekend!
No one leaves the Dark City!