Warhammer 40K: Heavy Intercessor Box Spotted In The Wild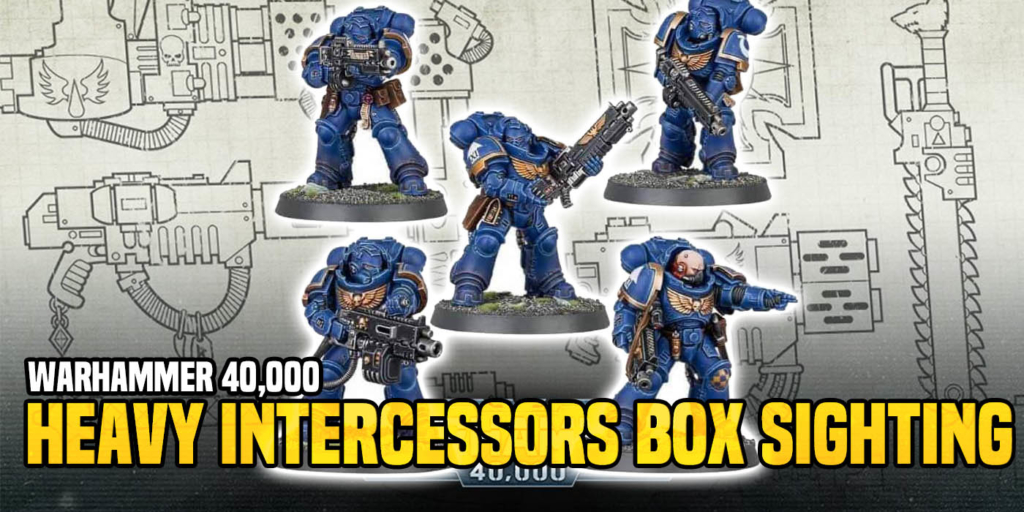 Well that didn't take long. The Heavy Intercessors were supposed to get a solo release eventually – but it looks like it might be even sooner than expected.
The new Kill Team: Pariah Nexus box set is slated to hit stores this weekend and folks are looking forward to the contents because it's a bunch of new models. Naturally, there is the assumption that those same kits will eventually get new solo releases, too. The real question was the timing on those releases – how long would it be until we get those individual boxes? Well it might be a lot sooner than we collectively thought.
via Joe (B&C)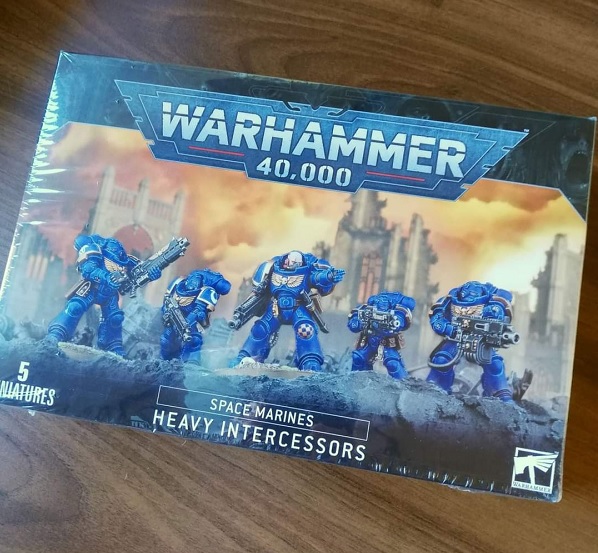 There's not much else to go on other than a lot of speculation here. There is also the possibility that this could be a hoax. To be honest, if this is a hoax box, someone went through a lot of trouble to make it look so good.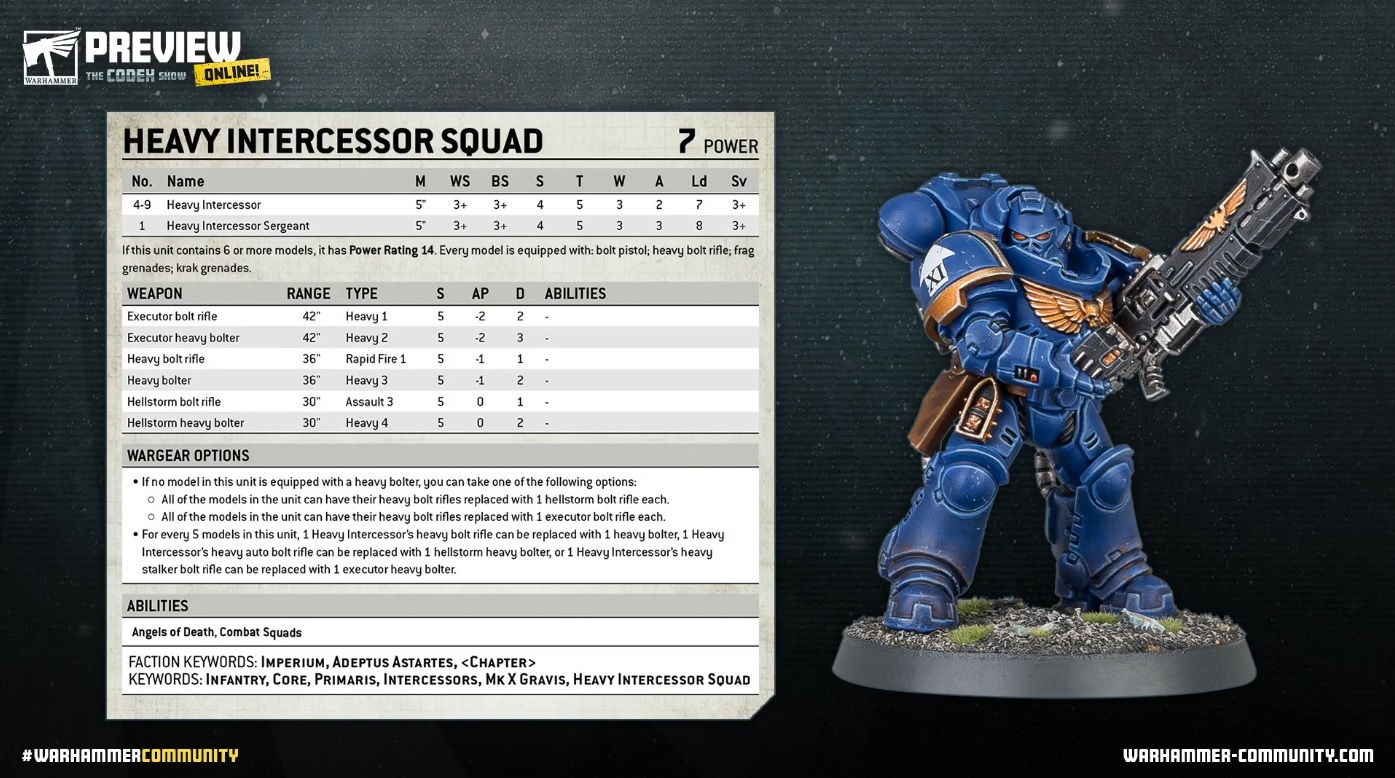 We've seen the datasheet, we've got the models coming soon via Kill Team: Pariah Nexus, and now this box shows up form the interwebs. The Heavy Intercessors look like they are going to be a pretty popular option and folks are looking forward to using them. I've already seen some nasty looking Dark Angel's army lists with them as the backbone.
So when will we see them get a solo release? All we know for certain is that they aren't slated for a release this weekend. Is it possible that GW will put out pre-orders for them this upcoming weekend (the 6th) or in two weeks (the 13th)? I'm not going to rule those options out. We also had confirmation from GW that the Drukhari Codex would go up for pre-order on the 20th with a release date on the 27th. Could GW be saving the models from Kill Team: Pariah Nexus until April?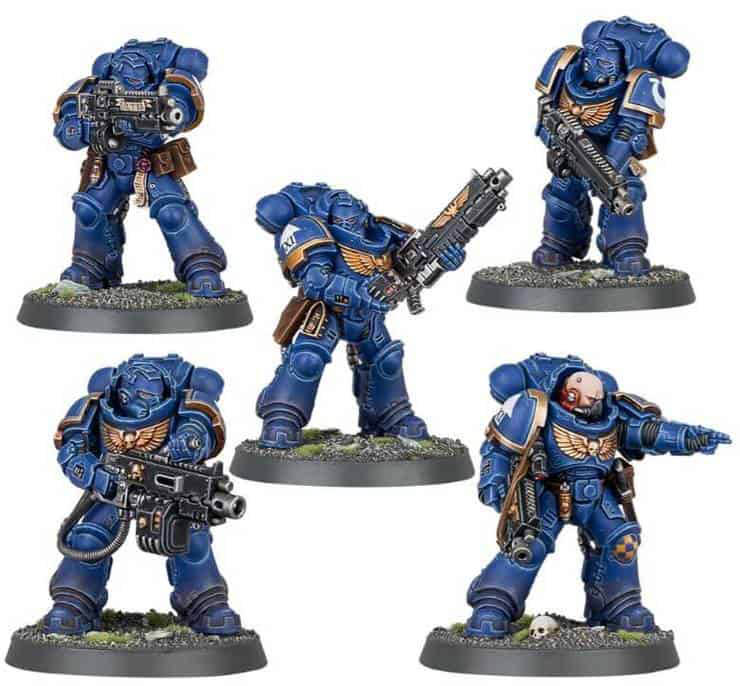 Space Marine players want to get their hands on these models and add them to their collections. So how long will we have to wait until we get a solo release for them?
What do you think? Is this sighting a sign they are on the way very soon or will we have to wait a month to get a solo release?
Subscribe to our newsletter!
Get Tabletop, RPG & Pop Culture news delivered directly to your inbox.
Latest News From BoLS: