Warhammer 40K: New FPS Leaked – Necromunda Hired Gun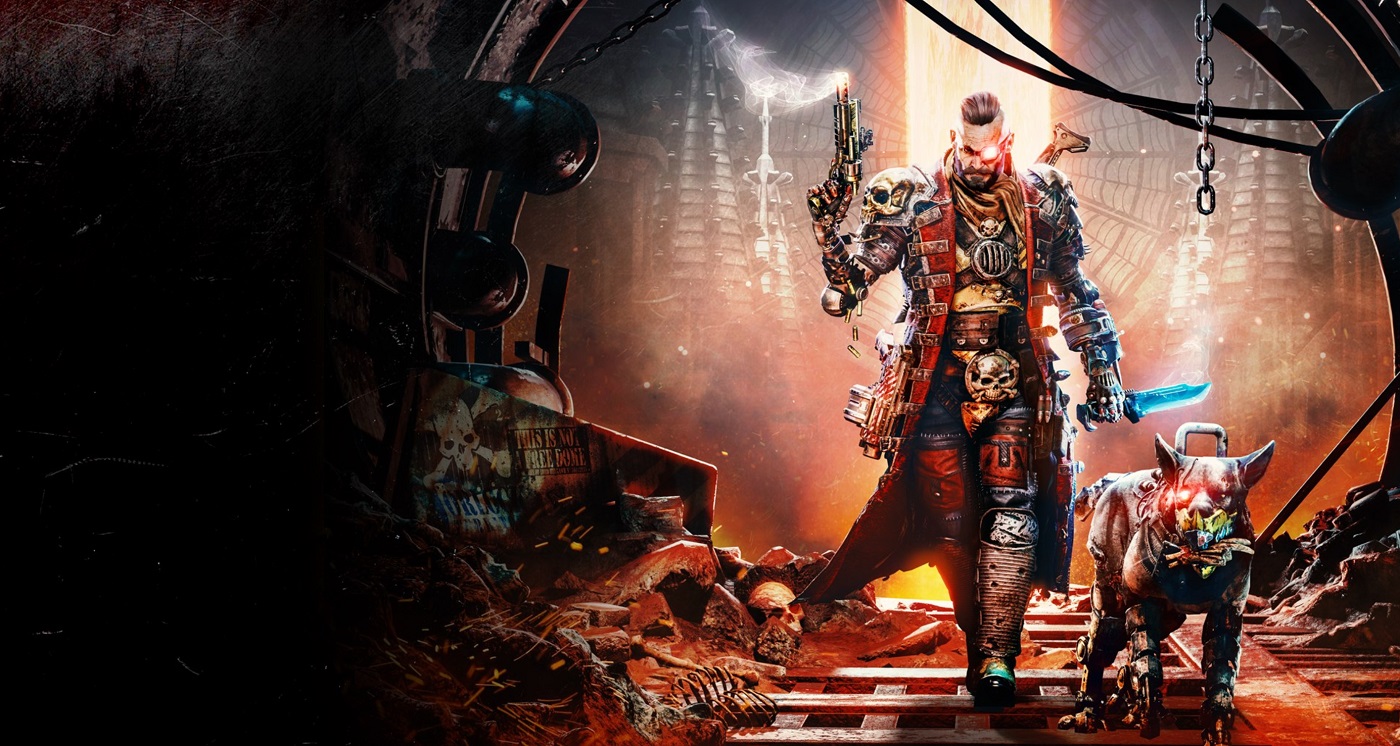 It seems that the Microsoft online storefront revealed a new first-person shooter set in Warhammer 40K's Necromunda.
It looks like there's a new 40K game coming soon, and we'll be headed for the industrial wasteland that is the Underhive of Hive Primus on the all-important world of Necromunda. Earlier today, the Microsoft Storefront unveiled a new game titled Necromunda: Hired Gun for pre-order.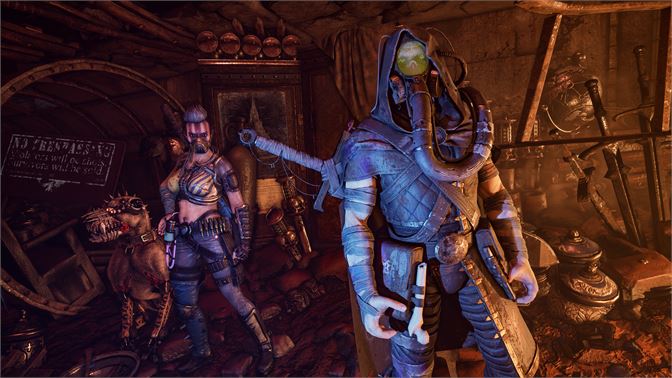 Necromunda, for those unfamiliar, is a massive hive world that produces munitions for the Astra Militarum, making it an especially important world. The Underhive is where vicious gangs fight to eke out a hard-scrabble living as they vie for control of the precious resources that can be found amid the refuse of miles-high city-spires.
And now, it looks like we'll be getting to take a close up, first-person look at the Underhive with Hired Gun. Holy cow this game looks like a ton of fun. You play as a mercenary accompanied by a cyber-mastiff (which means that @canyoupetthedog will be watching carefully, no doubt) as you tear through crime in the darkest reaches of the infamous hive city.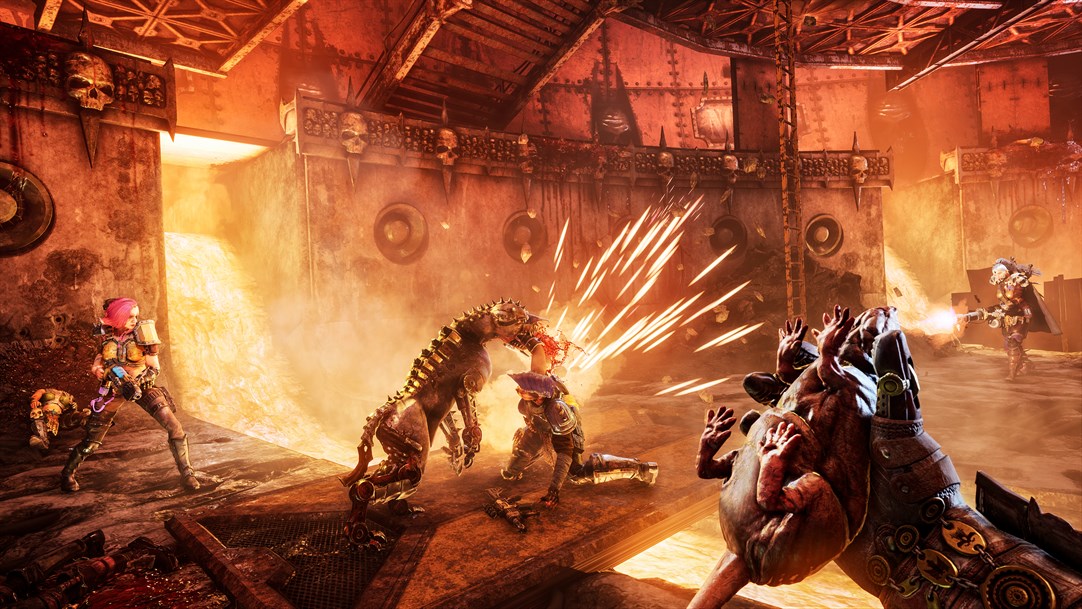 If I had to guess, I'd say you're a Cawdor-connected mercenary, because not only do you have a cool cyber-grappling hook that allows you to travel all over the station, but you also get to use rats as bombs, a favorite Cawdor trick.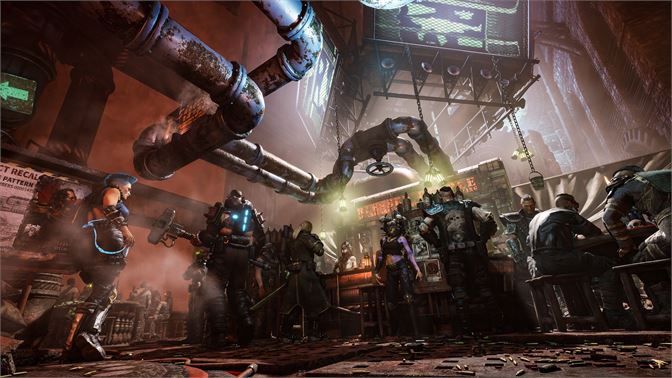 We can also see the mercenary fighting alongside the Eschers, while fighting both Goliaths and Orlocks…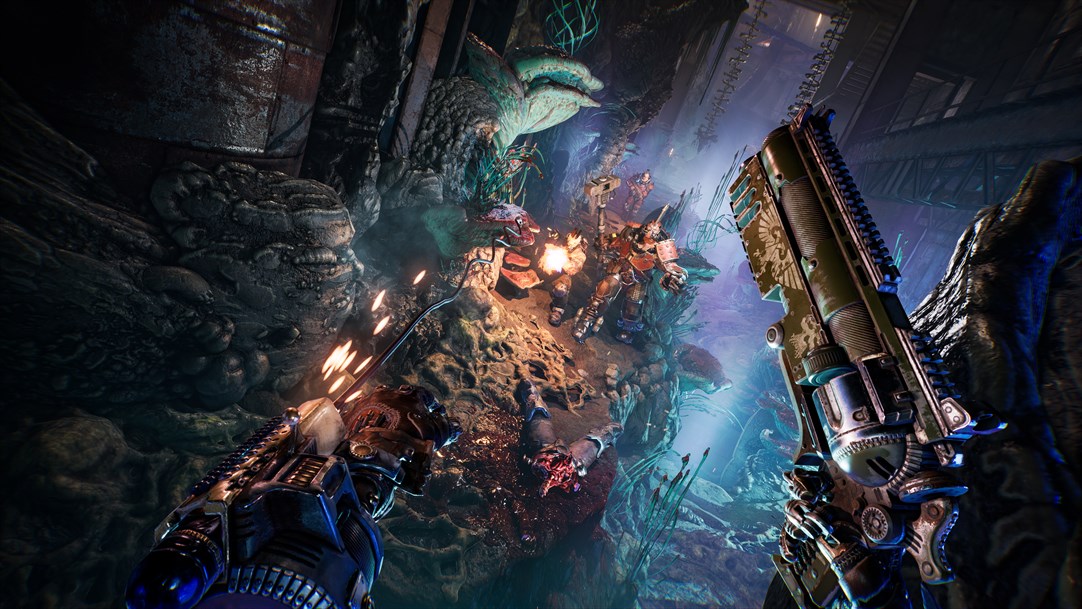 And is that an Ambot I see down there?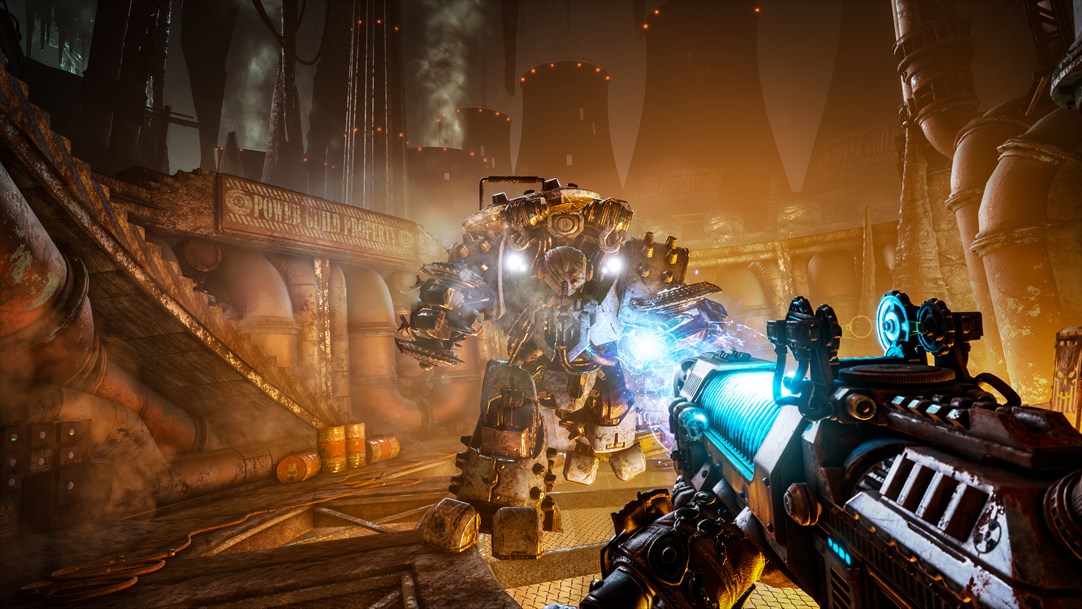 Subscribe to our newsletter!
Get Tabletop, RPG & Pop Culture news delivered directly to your inbox.
This isn't the first time that Warhammer 40K has had a first-person shooter, in fact, not long ago, the multiplayer co-op shooter Space Hulk: Deathwing brought heroes to the confined corridors of many a Space Hulk–and the same team is backing Necromunda: Hired Gun.
The game is up for pre-order now, and it's on sale.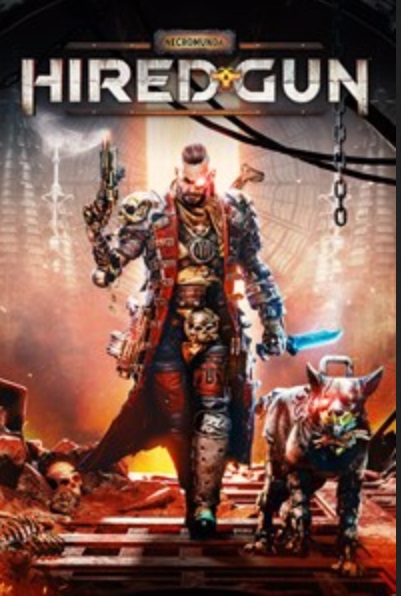 Pick your contracts. Hunt your targets. Collect the bounty.

Navigate an ocean of crime and corruption to balance the bloody ecosystem of Necromunda as a merciless hired gun. The money's good, the dog's loyal, and the gun's reliable – but can you survive the hunt? Necromunda: Hired Gun is an indie fast-paced, violent, and thrilling FPS set in the darkest reaches of Warhammer 40,000's most infamous hive city.

For the right price, eliminate the most notorious gangers and mutants. Your armory is a sprawling arsenal. Your body is enhanced with a dozen customizable augments to run on walls and leap over chasms. Your cyber-mastiff will sniff out and kill enemies for you, while your grappling hook allows quick, agile traversal of the massive environments.

– An indie fast-paced FPS in the Warhammer 40,000 universe
– Upgrade and fight alongside your loyal cyber-mastiff
– Endless weapon and augment customisation
– Upgrade, advance, and level up as you collect bounties
What do you think about the announcement? Is Necromunda where you'd wanna have an FPS adventure? If not, where? Let us know in the comments!