Warhammer 40k: The Worry About Heavy Intercessors – FTN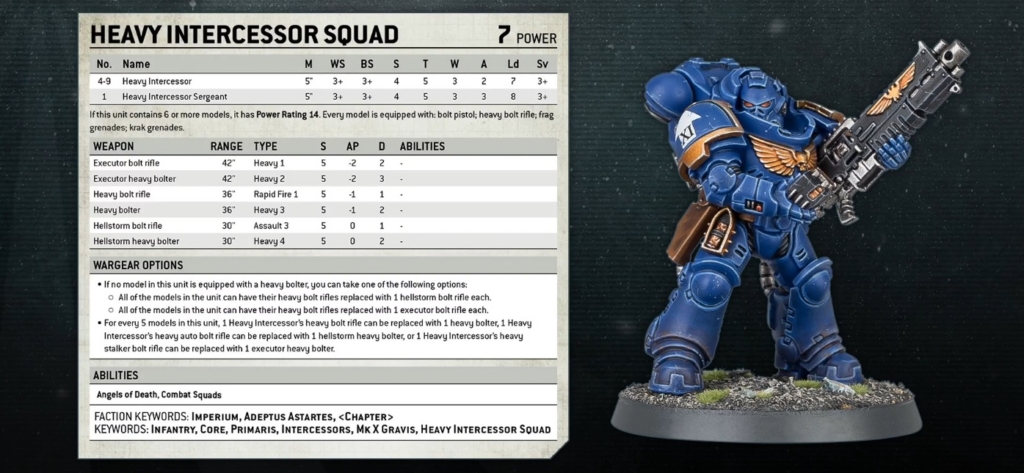 We kick off the show talking about Heavy Intercessors and their impact on the game. Like many of the Marine units, they are a big deal for certain Chapters.
Hey all,
If you play Imperial Fists of Ultramarines I can see you being pretty excited for these Heavy Intercessors.  They synch really well with those Chapter Traits.  These have been the missing piece in a few potential list builds and should end up being pretty powerful on the tabletop.
Another standout use is the Deathwatch.   With the Heavy Intercessors being a troop choice if you're a player of one of these Chapters you should ask yourself 'why not' if you aren't considering these.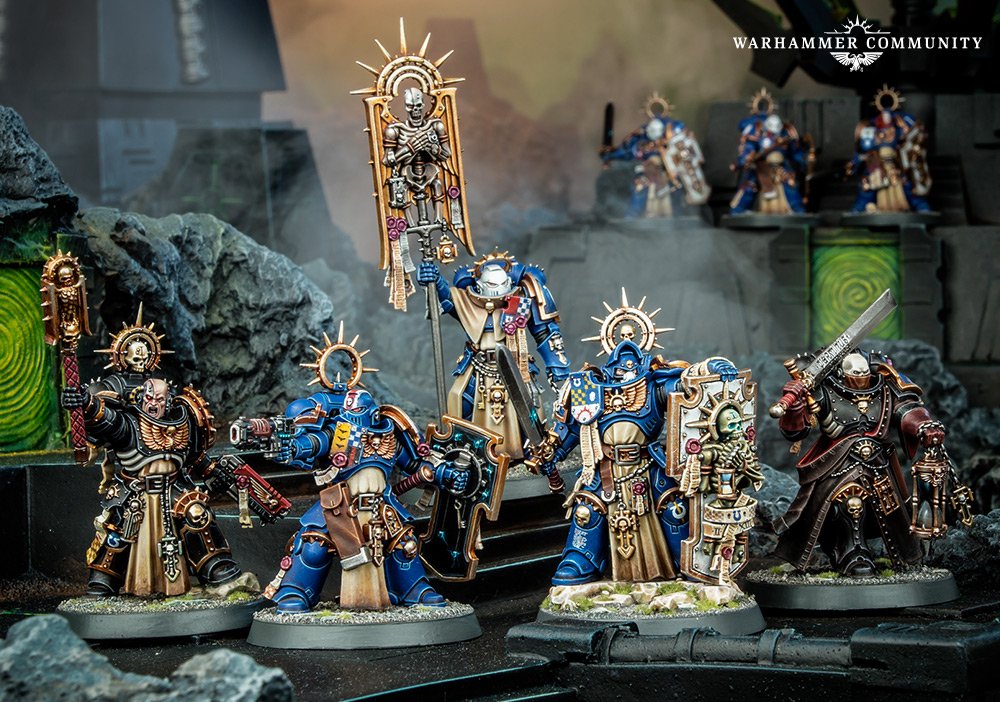 Sadly the price point of Pariah Nexus will prevent them from being a 'value buy' from those looking to nab and split the box on the reseller sites.  You'll end up paying close to retail to get these on your table early.  I'm sure a full separate release isn't far behind but I know a lot of players enjoy these windows where they can pick up new models on the cheap sometimes.
Later in the show, we talk about how the new Necron Cryptek is referred to as she. I mean.. of course, there were female Necrontyr but I guess we never thought about it. The Necrons are becoming a force to be reckoned with on the tabletop and I think we've just scratched the surface on their lore.
We round out the show talking about things and games we could wish into existence.

FTN mostly focuses on Warhammer 40k, but you will see that in the first few episodes, we take a severe deep dive into nerdom. These have been a blast to record, and I hope they help pass the time for you. Please please please check out the new
Forge The Narrative objective markers
. These things look awesome. Ordering a set is a good way to support one of our sponsors AND the show. Find them
here
.
FORGE THE NARRATIVE (iTunes Page)
Alternatively, you can subscribe via your own iTunes, and it should update our podcast when we post a new one. Don't have iTunes? Use the player below to access the podcast directly, or add our feed to your favorite player.
Podcast Link
Credits:
Paul Murphy – Host
@warmaster_tpm
Panelist:
Adam Camileri
Red Powell
Justin Troop – troopsmash
Christopher Morgan – captain morgan
Ricky Addington
Josh Ginn
Subscribe to our newsletter!
Get Tabletop, RPG & Pop Culture news delivered directly to your inbox.
Latest News From BoLS: