It's Monday which means it's time for a new model teaser from Games Workshop! Meet Lady Annika.
If you thought Games Workshop was done with Vampires, guess again! I think they caught the bug (or perhaps the bite) of the Undead because we've got yet ANOTHER Vampire Noble on the way. Thanks to the New Model Monday, we're being introduced to Lady Annika!
 Lady Annika, the Thirsting Blade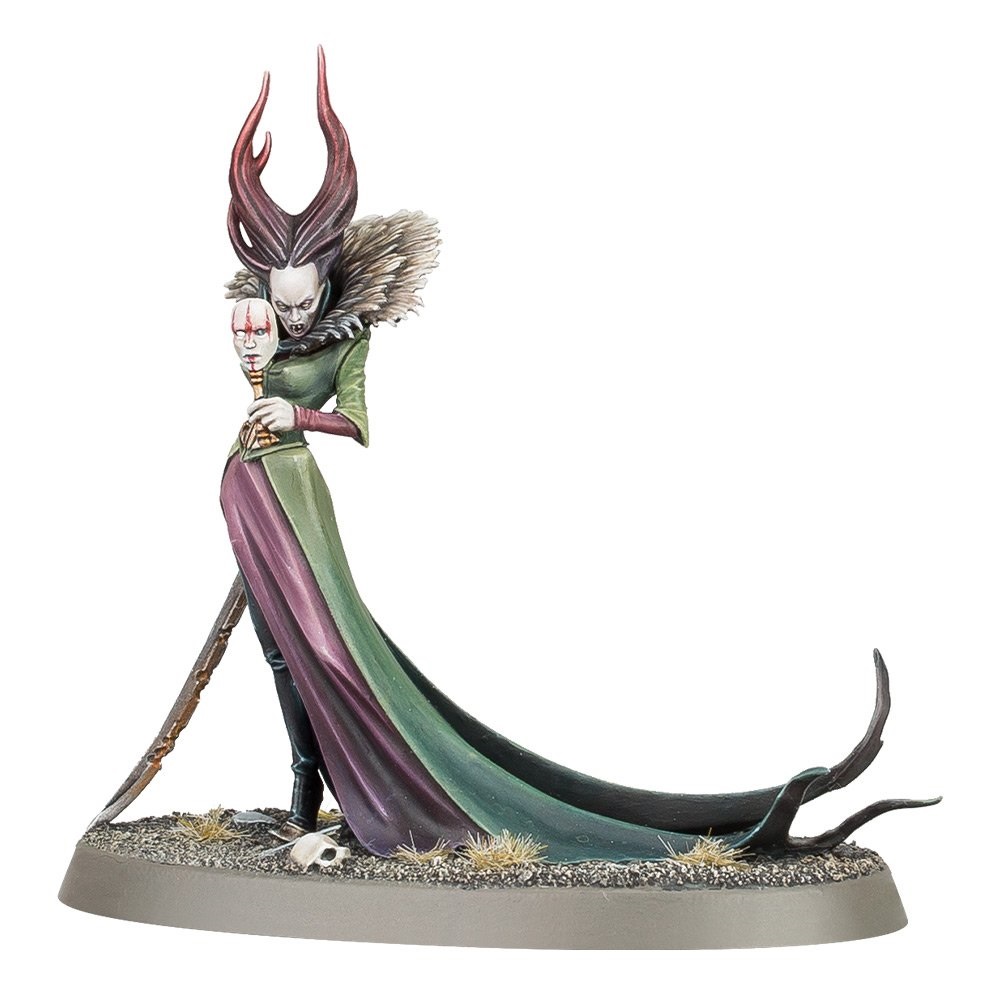 "Though she may at first appear every bit the ostentatious noblewoman, her serene poise belies a bloodlust that's quite unlike any other of her kind. In battle, she plunges headlong into the fray to slake her terrible thirst. The fell enchantments that lace the Blade Proboscian are able to drain its victims of their vital fluids in an instant, which only serves to further fuel its mistress' bloodletting until all around her lie slain. The Thirsting Blade indeed!"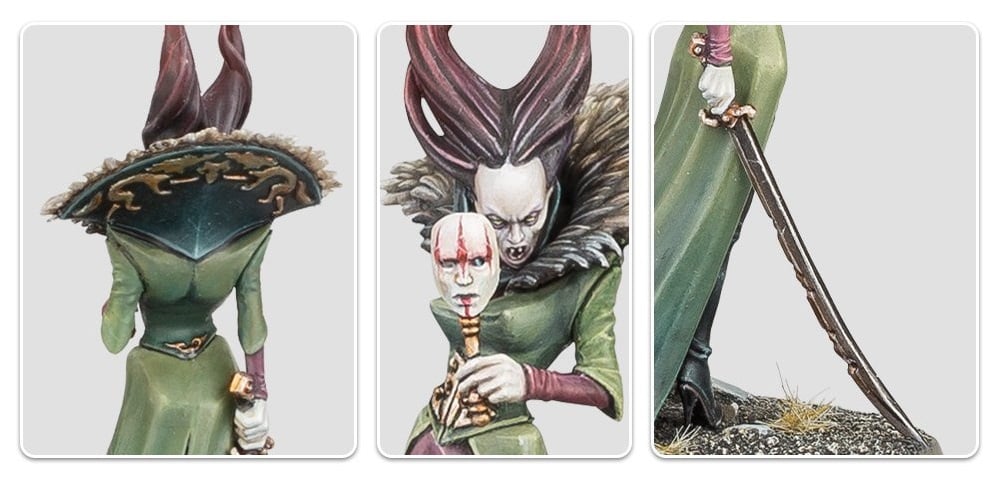 That is some serious hair! And also, what's up with all the Vampires have somewhat excessively long gown trails? Looks like the Rat Prince isn't the only one feeling fancy. In any case, this is one more model we can add to the list of new units/models for the Soulblight Gravelords. It's getting pretty impressive…I wonder what else Games Workshop has in store for all these fancy new Vampires. Also, how are the Mortarchs feeling about the addition of this "new blood" to the Vampires?
Anyone else wondering if the Soulblight Gravelords are going to get some big Vampire centerpiece model, too? A la Katakros or the Lord of Gluttony?