Baron Zemo Can't Stop, Won't Stop Awkwardly Dancing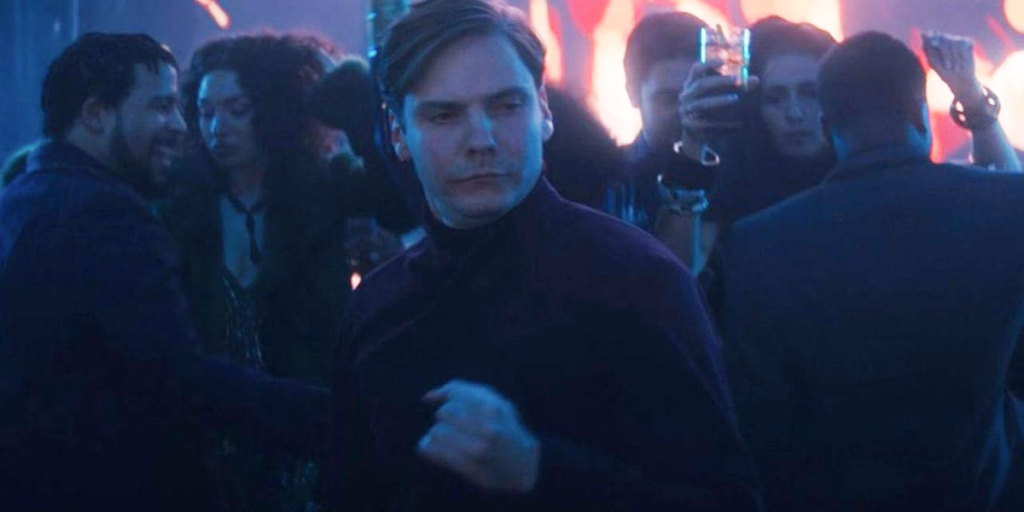 All supervillains should add jamming out to The Humpty Dance by Digital Underground to their evil things-to-do list.
Daniel Brühl has a great approach to the villain – it reminds me a bit of what Michael Keaton did with Bruce Wayne. Both characters are rich, very intelligent loners that can successfully navigate society but are slightly off. Just a touch of 'my butler was my only friend growing up' awkward. It's brilliant and hilarious.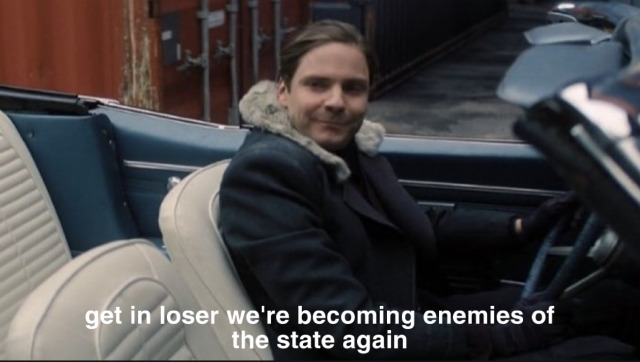 This leads to last week's episode of Falcon and the Winter Soldier. It may not have intended to be about Zemo dancing at an underground party in Madripoor, but it was about Zemo dancing at an underground party in Madripoor. Brühl spoke about filming the scene with EW:
"It's so hysterical. [That moment] was improvised when I saw the crowd dancing, going loco. I felt the beat and was like, Zemo has been sitting in a dodgy German prison cell for years. So, he needs to let off some steam and show his moves. Let's go for it! I enjoyed so much the reaction of Anthony and Sebastian looking at me.
Still, I was 100 percent sure that they would cut it out [of the show]. I was really surprised and happy that they kept it. It was a long dance. There's more to it, but they cut this little moment. I didn't know what was happening, but I then received all these messages from my friends cracking up. My friends who know me well know I'm an embarrassing, passionate dancer on the floor but it would be different moves. It would be the Spanish side of me kicking in and doing some matador, flamenco moves, going down on my knees. Highly embarrassing for my friends."
Marvel needs to release the full cut as a bonus video.
While we wait, enjoy my favorite awesome and awkward mash-ups from people on the internet. You can watch the entire selection on Twitter – last I checked they were still taking requests and posting new videos.
Судно – Молчат Дома
(Sudno – Molchat Doma) pic.twitter.com/C8d4PiTaqJ

— zemo dancing to (@zemodancingto) April 5, 2021
Subscribe to our newsletter!
Get Tabletop, RPG & Pop Culture news delivered directly to your inbox.
To see what hijinks the villain gets up to next, new episodes of The Falcon and The Winter Soldier (and The Zemo) drop Fridays on Disney+.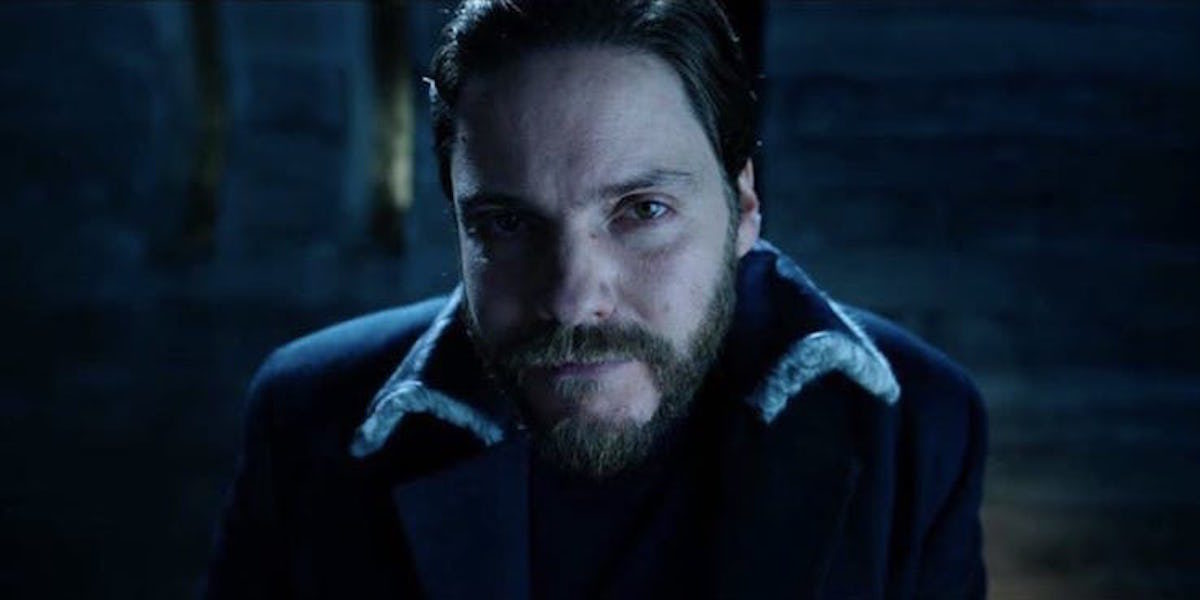 Latest News From BoLS: