Battle Ready Cardboard 'Monster Hunter World' Switch Axe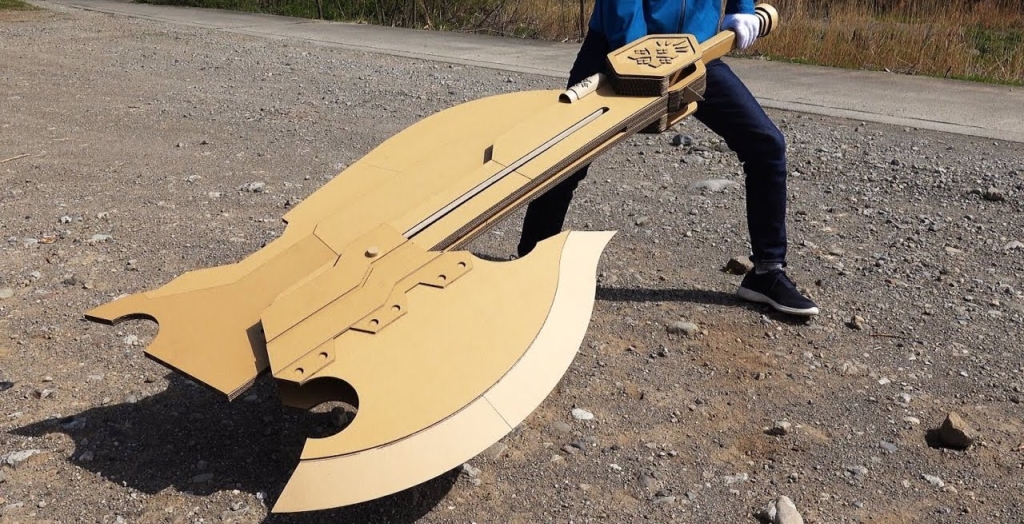 This convertible cardboard blade is a whopping 8 feet long but light enough to lift easily, unlike its video game counterpart.
When you need to take down gargantuan monsters, you need the right tools. The switch ax is a giant, transforming melee weapon that can drag its wielder around just by its momentum. It's versatile and powerful enough to take down monsters in flight. It can also shoot bursts of fire to make its hits even more potent.
The in-game weapon is not something any human could wield – Crafty Transformer estimates that if his recreation were made of steel, it would weigh over 65- pounds. The cardboard version is a much lighter and manageable 10 pounds; it is about 8 feet long in sword mode and 7 feet in ax mode. The convertible, broad blade can also be used as a sail if the wind is just right and a very short-lived torch in emergencies. Seriously, though – this build is awesome.
Make sure you check out Crafty Transformer's other cardboard creations on Youtube and Twitter – he's made some truly amazing video game and anime replica weapons.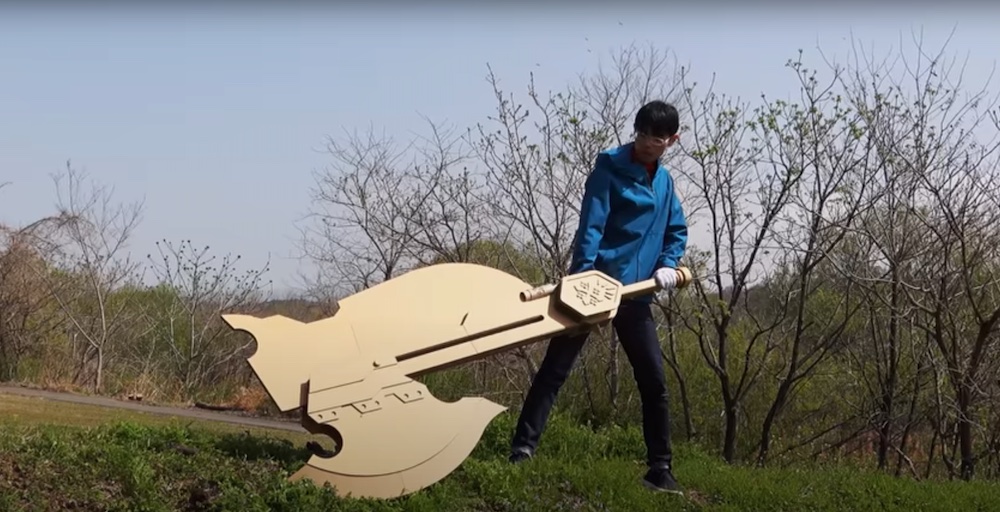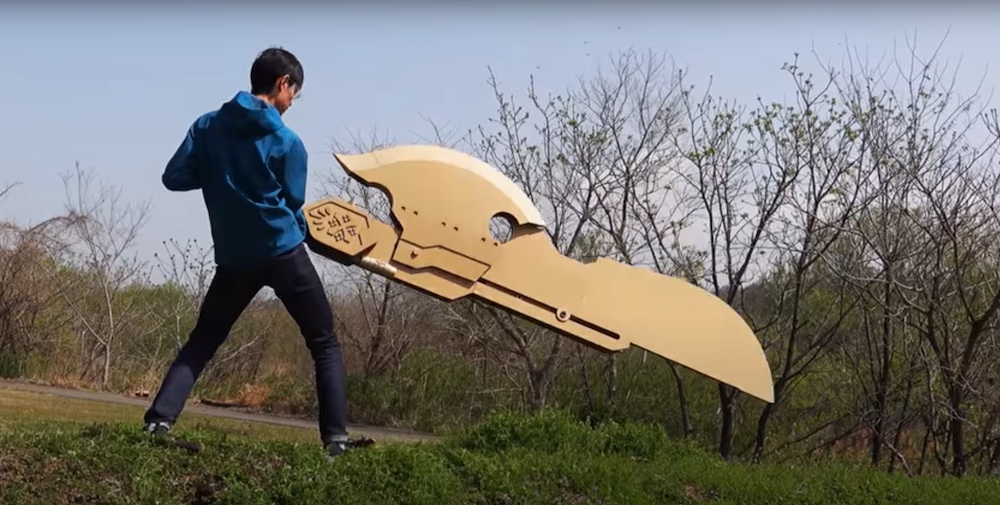 Latest News From BoLS: