Polearms are in a sorry state in 5th Edition, with only five options to pick from, and two barely even count. Let's fix that with five blasts from the past.
Polearm Master is a popular (though by no means the most popular) feat in 5th Edition. It's a way for characters that don't have a bonus action to grab something extra, giving characters like Fighters, who rely on high static bonuses to damage to attack again, and giving any character a great deal more battlefield control by giving them more options for making opportunity attacks:
You gain the following benefits:

When you take the Attack action and attack with only a glaive, halberd, quarterstaff, or spear, you can use a bonus action to make a melee attack with the opposite end of the weapon. This attack uses the same ability modifier as the primary attack. The weapon's damage die for this attack is a d4, and it deals bludgeoning damage.

While you are wielding a glaive, halberd, pike, quarter­staff, or spear, other creatures provoke an opportunity attack from you when they enter the reach you have with that weapon.
Combine it with Sentinel and you can lock down a battlefield. But. In the first sentence of the supposed "benefits" we see right away the feat's biggest limitation, there are only four options you can go with. Glaive, halberd, quarterstaff, spear, and if you're only interested in opportunity attacks, Pike as well, I guess. All but one of those is a boring choice.
But while you can reflavor a halberd or glaive as a partizan or crescent moon spade and call it a day, and that's probably enough, you could also bring back some of 2nd Edition D&D's love affair with weird polearms. Here are five of our favorites.
Guisarme-Voulge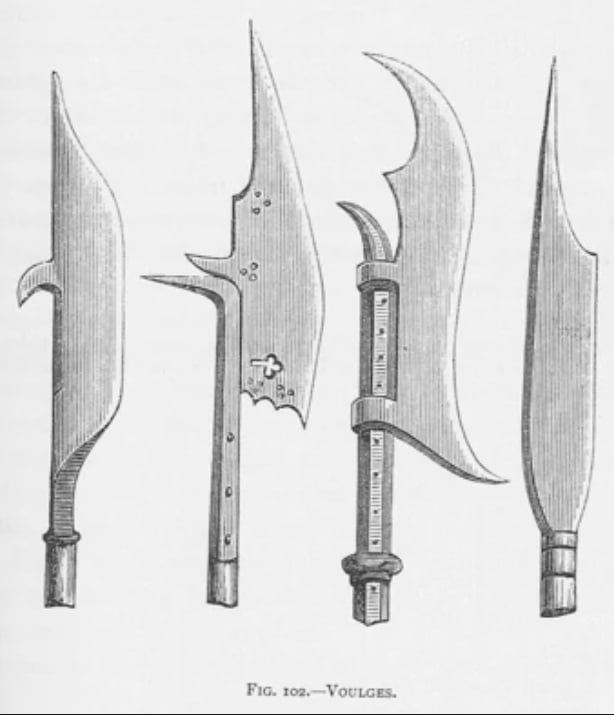 This Guisarme-Voulge is what happens when you take a poleaxe and put an extra spike on it so that you an puncture armor, then decide that your weapon doesn't have enough weapons on it, so you also add a curved hook so that you can hook mounted enemies off their horses.
Bill-Guisarme

Is your curved hook not covered in enough spikes? The Bill-Guisarme is here to fix that. How many spikes do you count? You'd think some of them would be unnecessary, but they all are intended to serve a specific purpose.
Glaive-Guisarme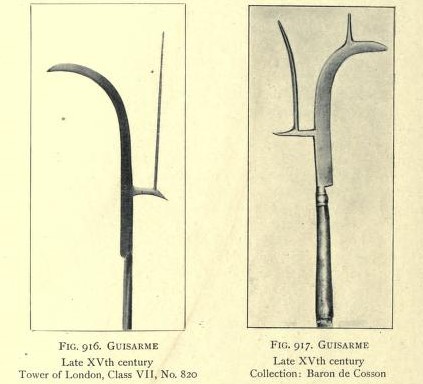 The Glaive-Guisarme is what happens when you take a glaive and then put a bayonet on it so that you can charge your enemies when you run out of ammunition for your polearm. And as you can see on the right there, sometimes you can add an extra armor-piercing spike to the glaive so you can deal with heavy armor.
Bec-De-Corbin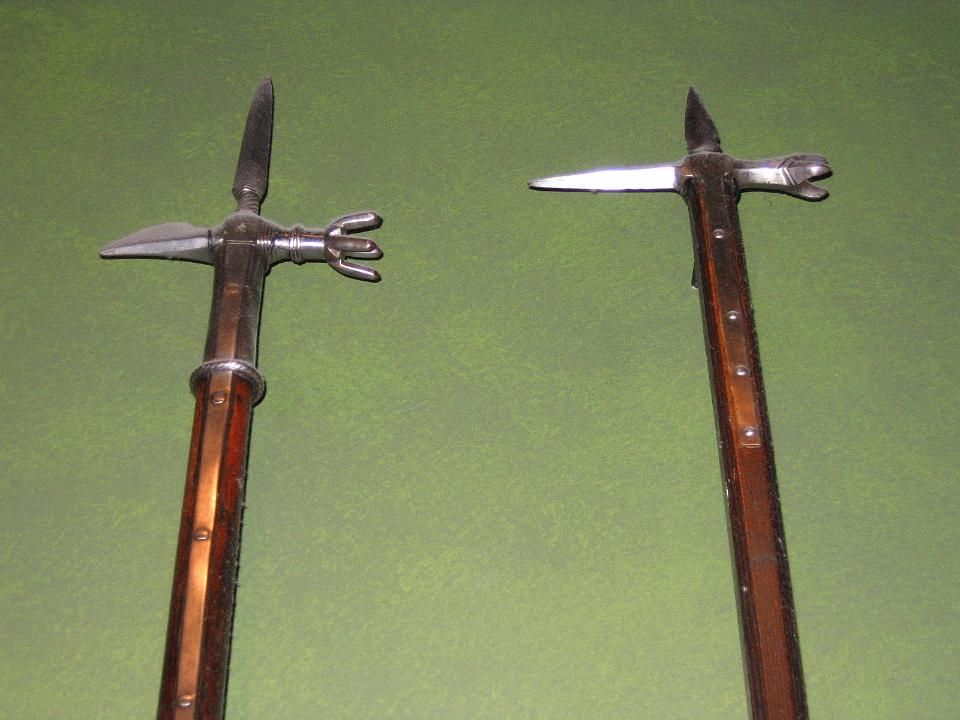 A highly specialized weapon, the bec-de-corbin is designed to deal with enemy knights, specifically by hitting them with a hammer, driving a pick through their armor, and it has a blade on the end so that you can also slash at foes and deal all three kinds of damage in D&D.
Lucerne Hammer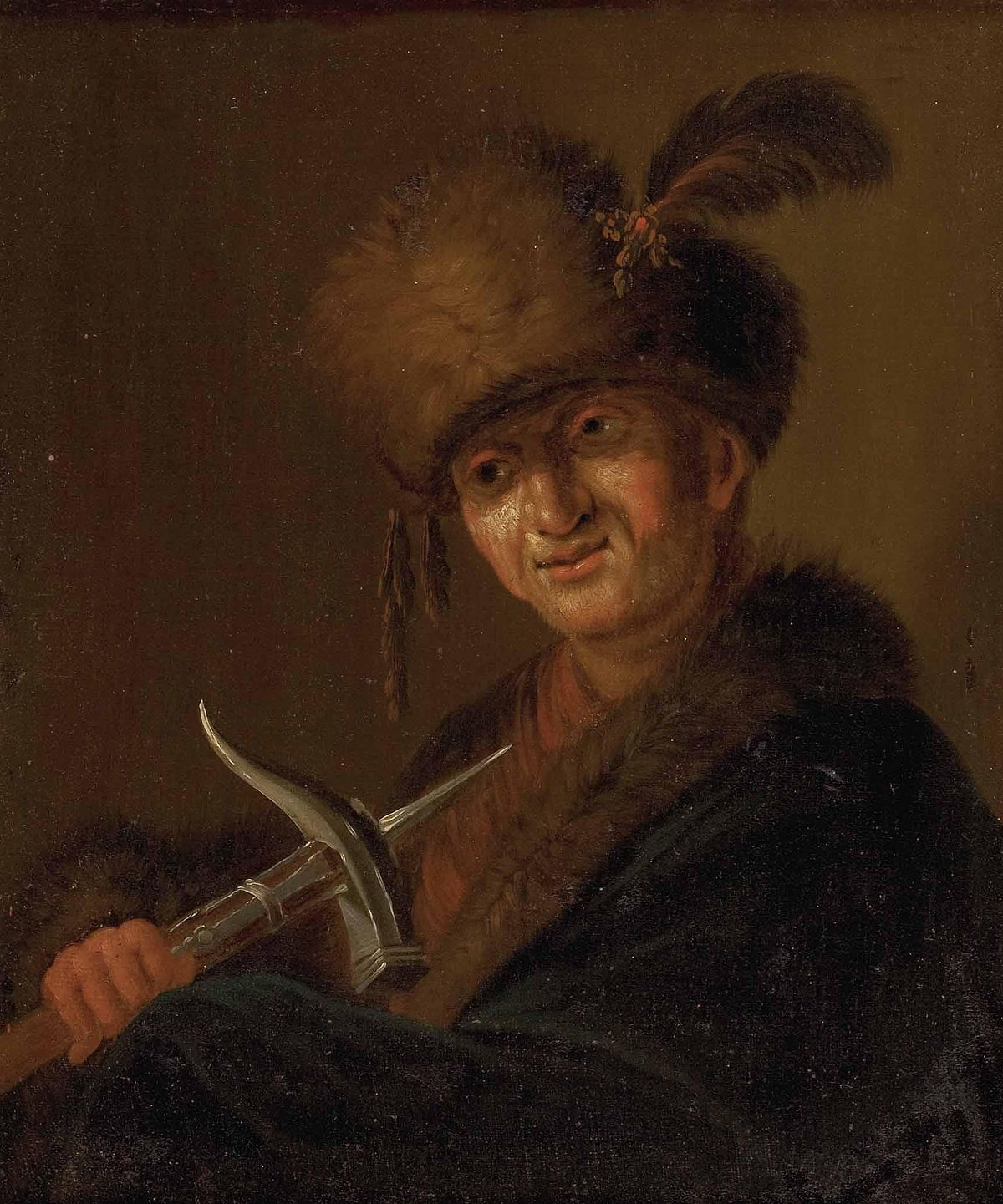 This highly specialized weapon, named for a city in Switzerland, combines a hammer, a pick… and wait-a-minute.
Partizan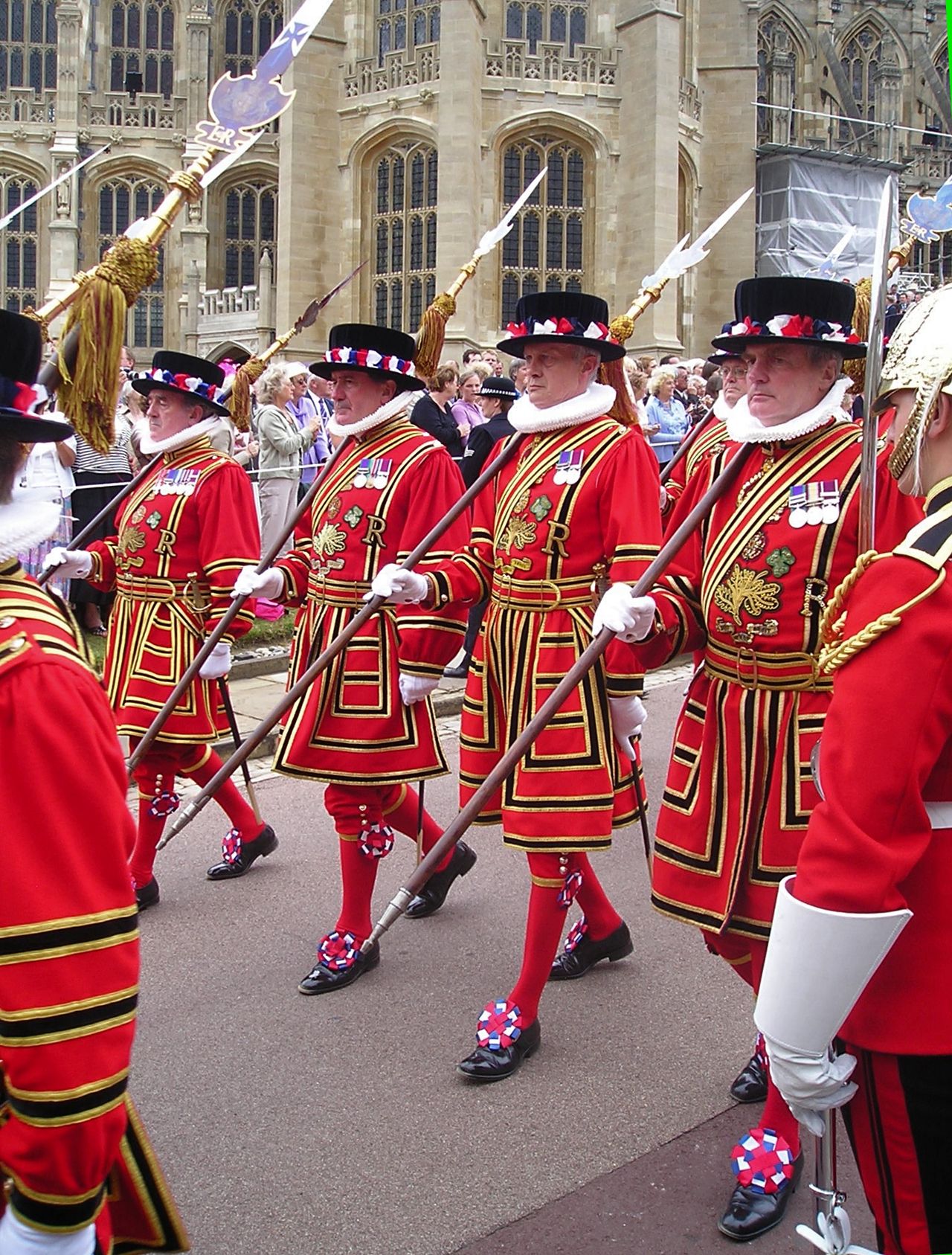 This weapon is fancy enough to be mentioned in Shakespeare and carried by the Queen of England's actual royal guard to this very day, the Partizan is a broad, flatheaded spear with protrusions on the side to parry other weapons. For whatever reason, it's always the fanciest of polearms, and should raise the bar for what your characters are wielding.

Anyway, what we're saying is, don't settle for the same old options when there are plenty of ambiguously similar ones just a few editions away.
Happy Adventuring!