Warhammer 40k: The Matched Play Dilemma – FTN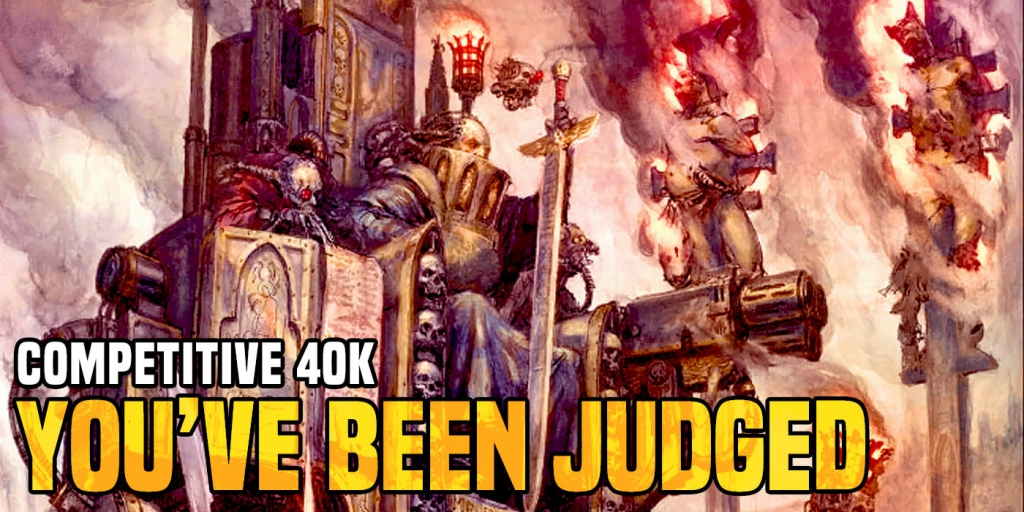 We are a long way from large-scale organized events but what if…  what if we build back in a different way from where we left off?
Hey folks,
This is an interesting one..  Active Judging means a lot of things to a lot of people.  I think a fair number of us still think of our individual experience shared between two people and even when that is nestled in a round of a multi-day tournament. Should what goes on during that game be looked over by a third party?
Sort of in line with the whole episode Paul sits down with Val Hefflefinger to talk about the Rightful Ruler kickstarter going on right now. Please check it out and if you have the means to kick in a few dollars this really might help push broadcasting of organized events even more enriched.  You may find some good stuff for your personal games too – both competitive, narrative and casual.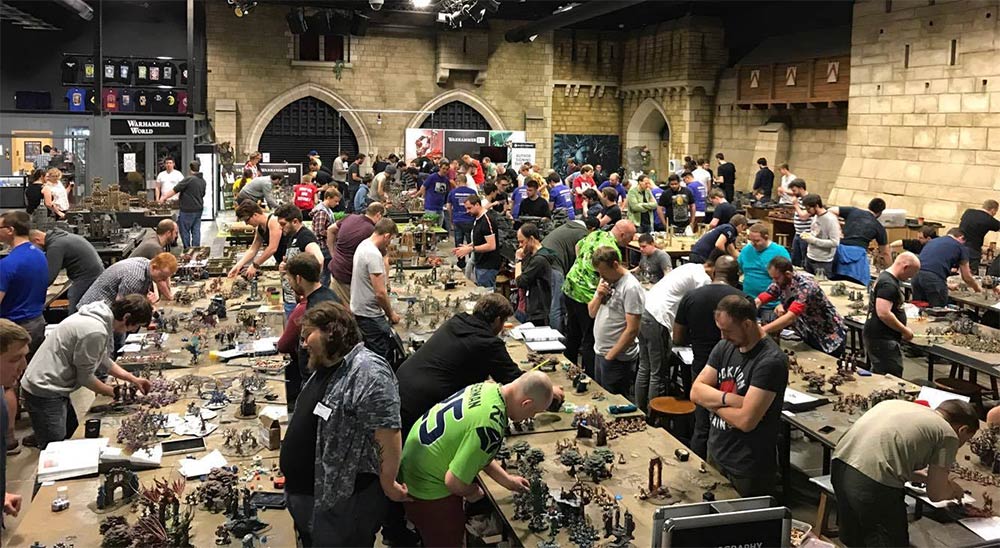 Personally,  I do think the idea of active judging when the stakes are high is a good thing.  There can be a LOT going on and maybe we could all benefit from a neutral party to help keep us all straight. Where does it stop though?  In the course of most games, we are allowed to give grace to our opponents.  We let people do a take-back every now and then or an out-of-phase action.  Will an active judge let us keep this as part of our experience?
Ultimately this is something that the TO has to decide if they want this to be a part of their tournament culture.  We're adding this to the list of Culture Crafting we plan to talk about soon.

FTN mostly focuses on Warhammer 40k, but you will see that in the first few episodes, we take a severe deep dive into nerdom. These have been a blast to record, and I hope they help pass the time for you. Please please please check out the new
Forge The Narrative objective markers
. These things look awesome. Ordering a set is a good way to support one of our sponsors AND the show. Find them
here
.
FORGE THE NARRATIVE (iTunes Page)
Alternatively, you can subscribe via your own iTunes, and it should update our podcast when we post a new one. Don't have iTunes? Use the player below to access the podcast directly, or add our feed to your favorite player.
Podcast Link
Credits:
Paul Murphy – Host
@warmaster_tpm
Panelist:
Adam Camileri
Red Powell
Justin Troop – troopsmash
Christopher Morgan – captain morgan
Ricky Addington
Josh Ginn
Subscribe to our newsletter!
Get Tabletop, RPG & Pop Culture news delivered directly to your inbox.
Latest News From BoLS: