Warhammer Quest: 'How To Paint' Series Now Available From Games Workshop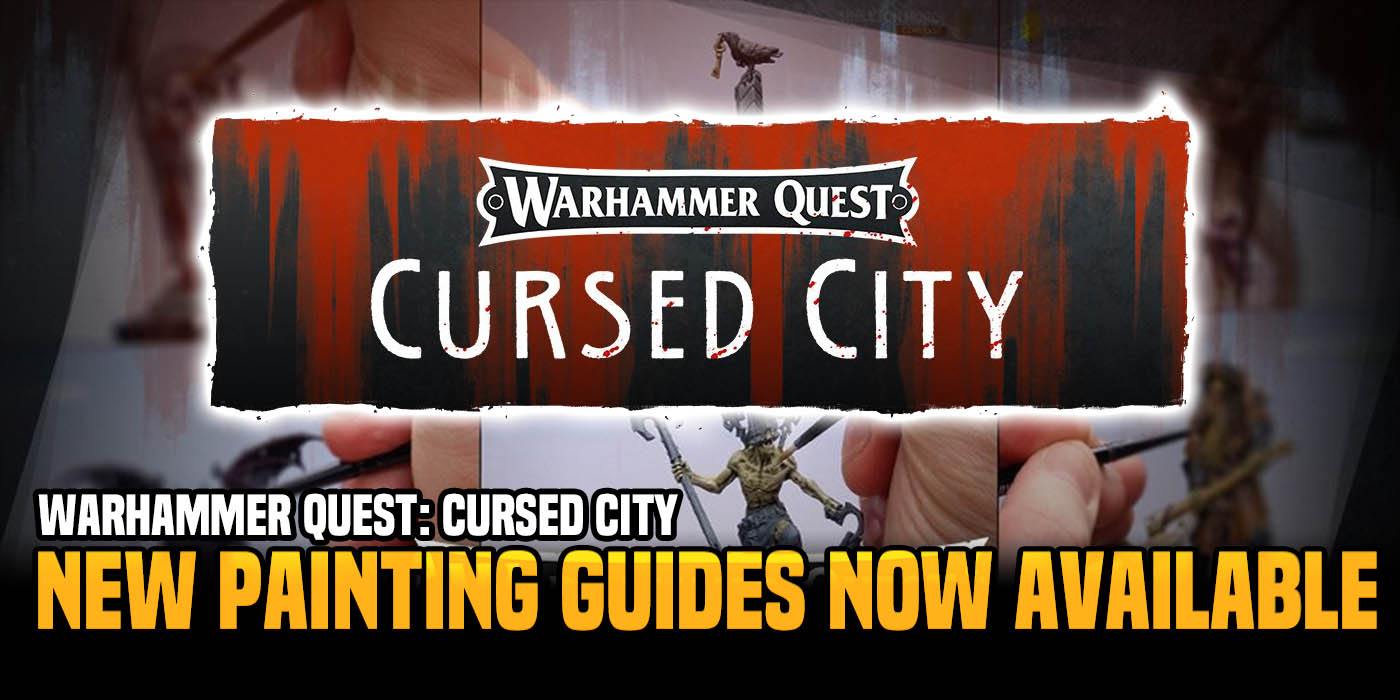 The Cursed City is coming with a batch of fantastic model. Learn to paint them up like the GW studio with this batch of new video tutorials.
The new boxed set Warhammer Quest: Cursed City has a ton of fantastic models inside and painting them all up is going to be a challenge by itself. If you're unsure of where to start GW has you covered with a handful of excellent video tutorials to help you out.
"Over the past two weeks, our team has been hard at work releasing a series of painting guides to help you get your miniatures looking their best."
How To Paint – Jelsen Darrock
How To Paint – Radukar the Wolf
How To Paint – The Ulfenwatch
Subscribe to our newsletter!
Get Tabletop, RPG & Pop Culture news delivered directly to your inbox.
How To Paint – Kosargi Nightguard
How To Paint – Deadwalker Zombie Flesh
How To Paint – Corpse Rats and Dire Bats
How To Paint – Vargskyrs
How To Paint – Mysterious Objects
How To Paint – Robes
How To Paint – Armour
It's quite a few videos but it covers some great topics. In particular, the Armour and Robes videos have some great fundamental pointers on how to paint their respective topics. If you're looking for some ways to paint some different color armors or robes then check those out. The Mysterious Objects video also has a WIDE variety of techniques to paint various textures you might come across so that one is also helpful as a more "general" video. And, while all the videos are helpful, I'd also like to call out the Zombie Flesh video. It's not a complex technique but you get some great results. That's going to be useful for Undead in particular but the same color scheme and techniques could be applied to many other armies.
If you're planning on getting a copy of Cursed City but the prospect of painting all the miniatures is intimidating our best advice is to take it one model-type at a time. Batch paint, follow along with these videos, and just take your time.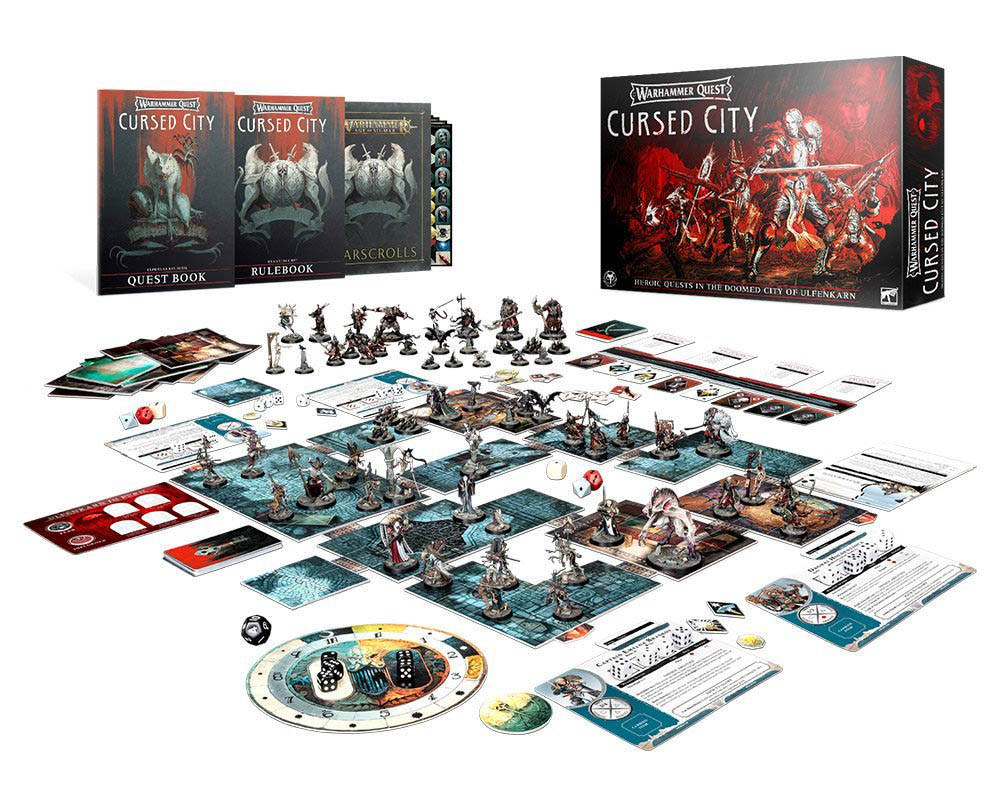 Or you could just play with them as bare plastic…
Which videos did you find helpful? Are you planning to paint your models like the studio or did you have some other paint schemes you wanted to attempt?