The mysterious military villain wants to terrorize and obliterate your Batman collection.
Always defending the weak and the helpless. That's what I like about you. Predictable. And that's why we're gonna win. We know your move before you do. We know how you think!
— The Arkham Knight to Batman —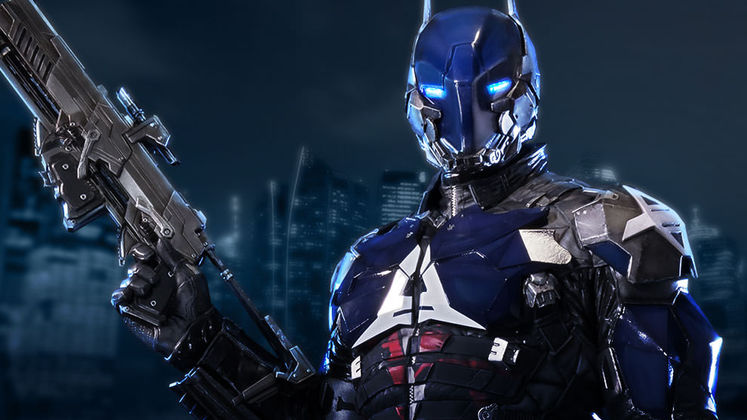 Based on Rocksteady's Batman: Arkham Knight, this articulated fig is basically a two-in-one with an ability to transform into Batman or Red Hood by changing out armor. The fig is due out in December, the usual online places have it up for pre-order now.
Batman: Arkham Knight – $144.99 MSRP
6.7″ tall
Multiple alternative hands
2 daggers
2 swords
Can transform into 2 versions of Red Hood