'Attack on Titan' Eren Yeager's Titan Form Now Comes in Recycled Tire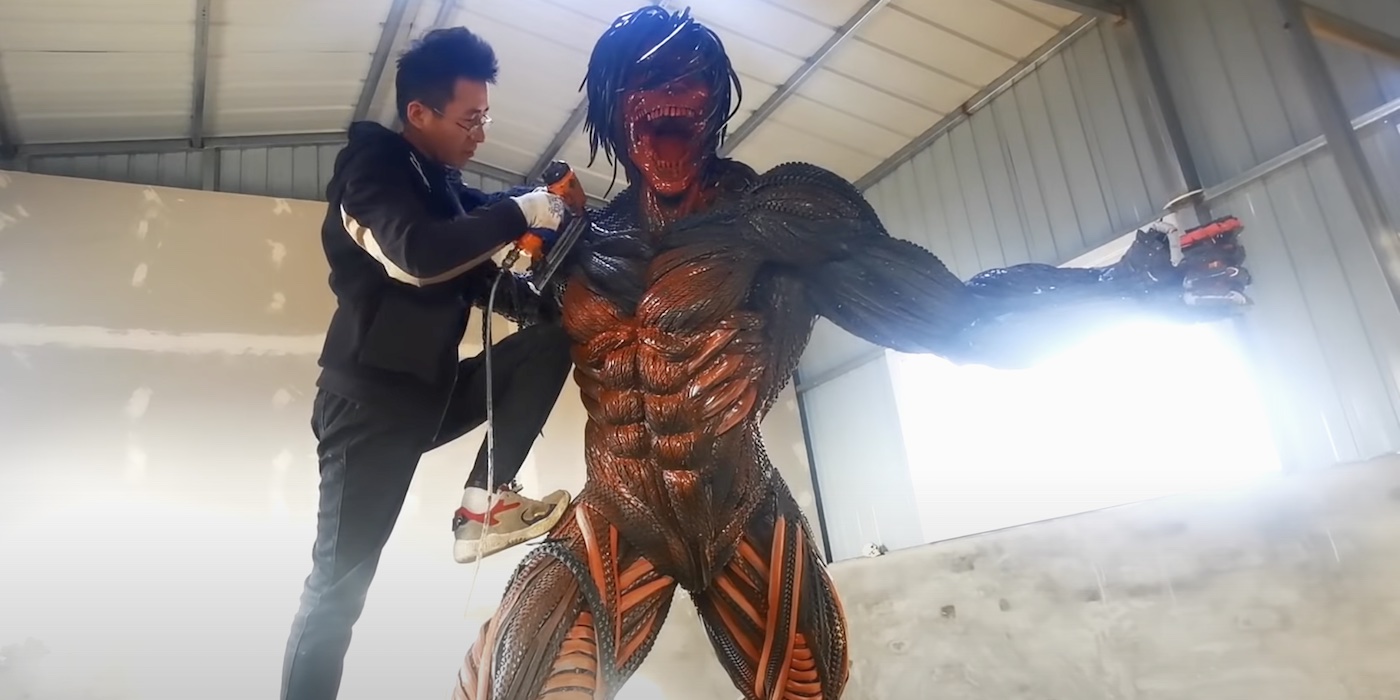 The things you can do with bicycle tires are endless.
The Attack on Titan original manga has been adapted into a super-popular anime, and a pair of live-action movies. In simple terms, the series centers around giant monsters that don't seem to need food but instinctively attack and eat humans on sight.
The story begins after 100 years of peace – the Titans are ready for dinner. Eren Yeager, his sister, Mikasa Ackerman, and their friend, Armin Arlert have vowed to take them down, stop the feasting, and save humanity from extinction. Eren has a special ability to fight back – he can turn himself into a sentient Titan that has some unique and weird abilities.
You can check out the anime on Crunchy Roll, Funimation, and Hulu – and multiple VOD services by the episode.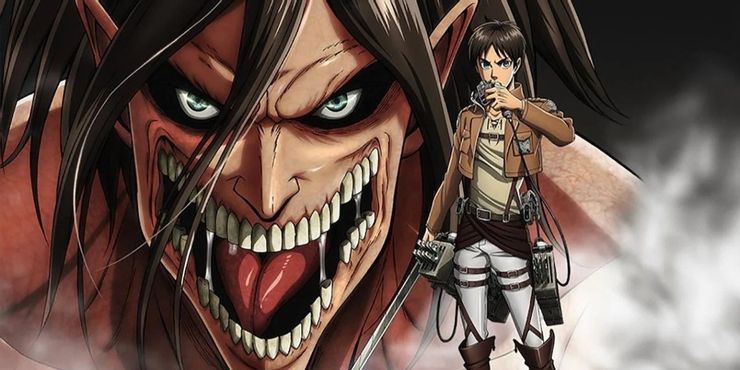 Now his titan comes in a really cool looking recycled tire form.
Cao Shengge creates sculptures using trashed and defective bicycle tires. The treads create great textures for skin, muscle, scales, and fur. The life-sized Attack on Titan hero is based on a steel frame and took a month to layer and nail all of the tread strips together. The tires are perfect for creating Eren Yeager's unskinned, muscled titan form.
Make sure you check out Shengge's other builds on YouTube – he's done some complex quadrupeds and movie monsters that look totally awesome.