'Bad Batch' Lego Kit Includes 5 Exclusive Minifigs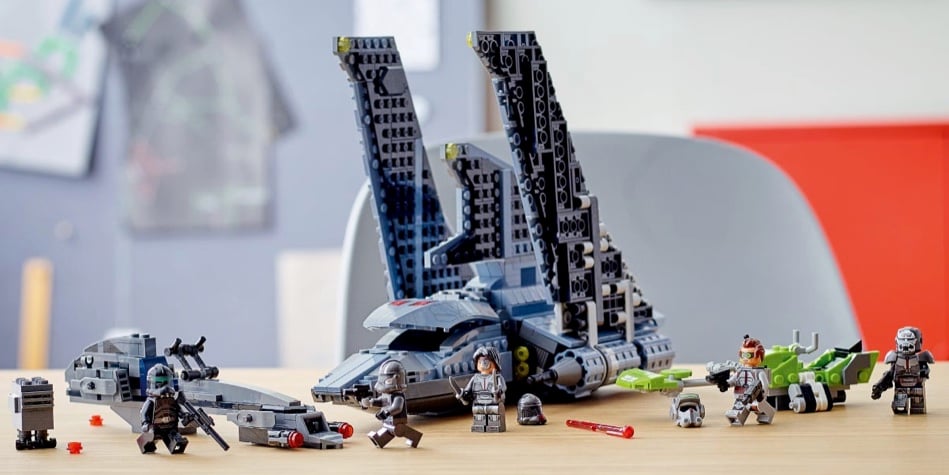 Add the members of Clone Force 99 to your Lego Star Wars collection!
The Bad Batch aka Clone Force 99 is a motley crew of clones that initially appeared in The Clone Wars. Hunter, Wrecker, Tech, Crosshair, and cybernetic soldier Echo are able to claim 100% success rate and special skills that aren't seen in any other clone troopers. They use their unique talents, specialized physiology, and teamwork to accomplish extraordinary feats on the battlefield.
They quickly became a fan favorite after a fantastic four-part story arc in season seven, and now they have their own Disney+ series. It's two episodes in, you can catch up here.
Along with the attack shuttle, the kit comes with all five members of Clone Force 99 plus a Gonk and speeders. Pre-order is open now, and it arrives on August 1st.
Bad Batch Attack Shuttle – $99.99
969-piece
7 in. (20 cm) high, 10 in. (25 cm) long, 5 in. (13 cm) wide
Tech, Echo, Hunter, Wrecker, and Crosshair with weapons
Tech's buildable backpack
Gonk Droid figure
Speeder with 2 stud shooters
Speeder with a clip for a blaster
Shuttle has adjustable wings for landing/flight modes, 2 spring-loaded shooters, and a dorsal fin that lifts for easy access to the dual-cockpit and detailed cabin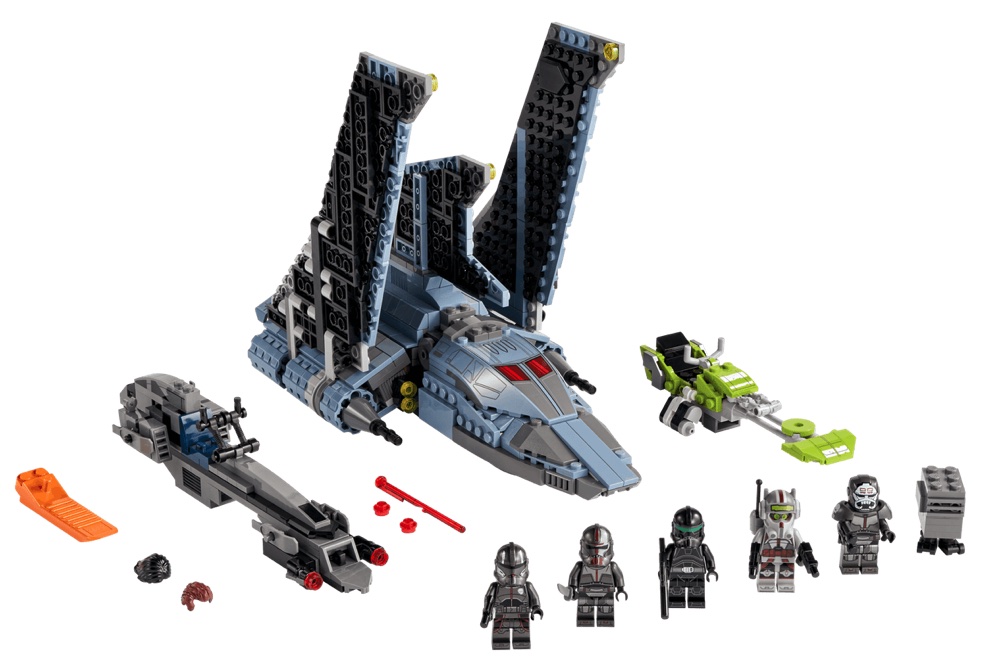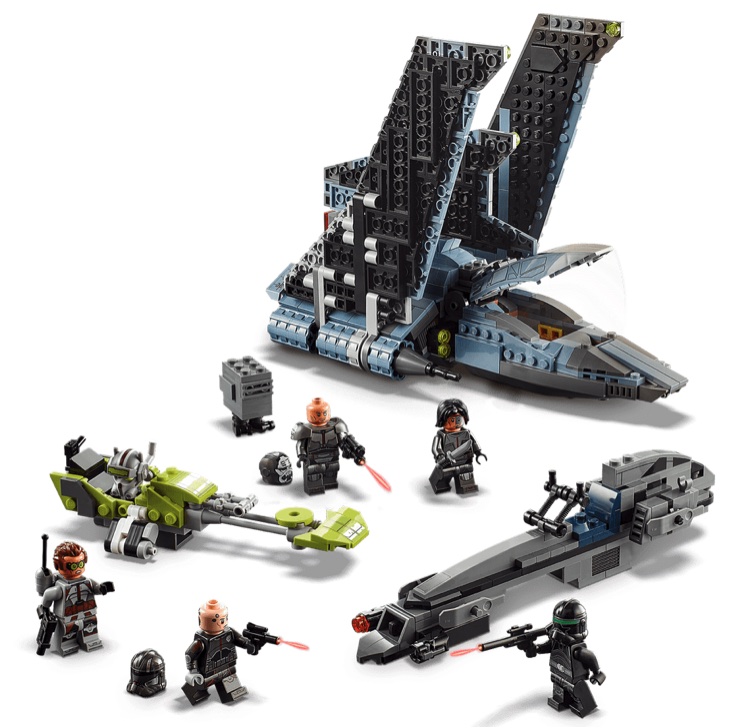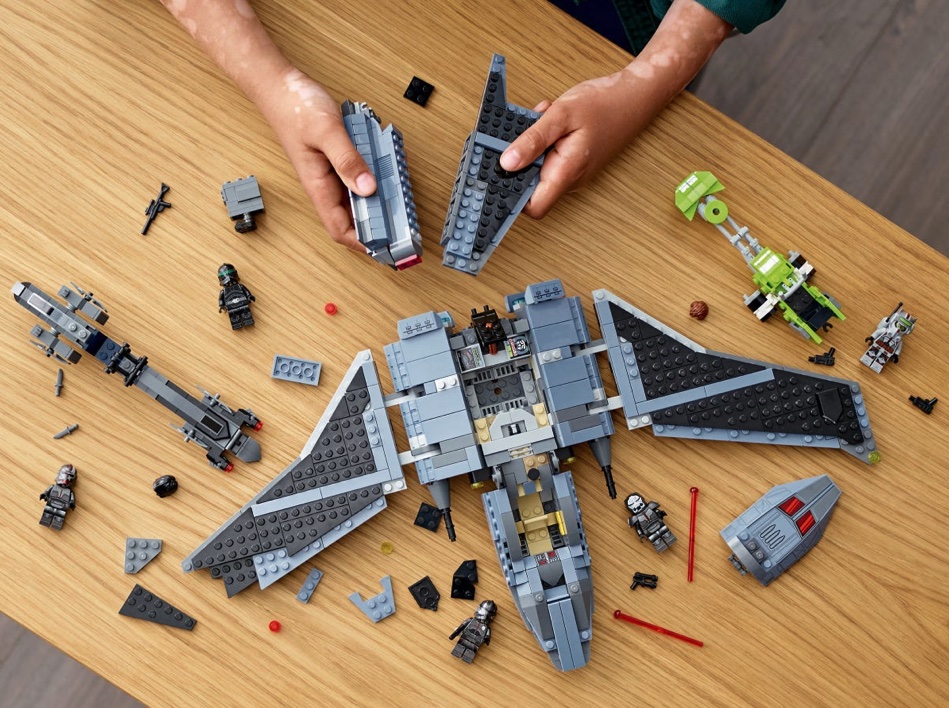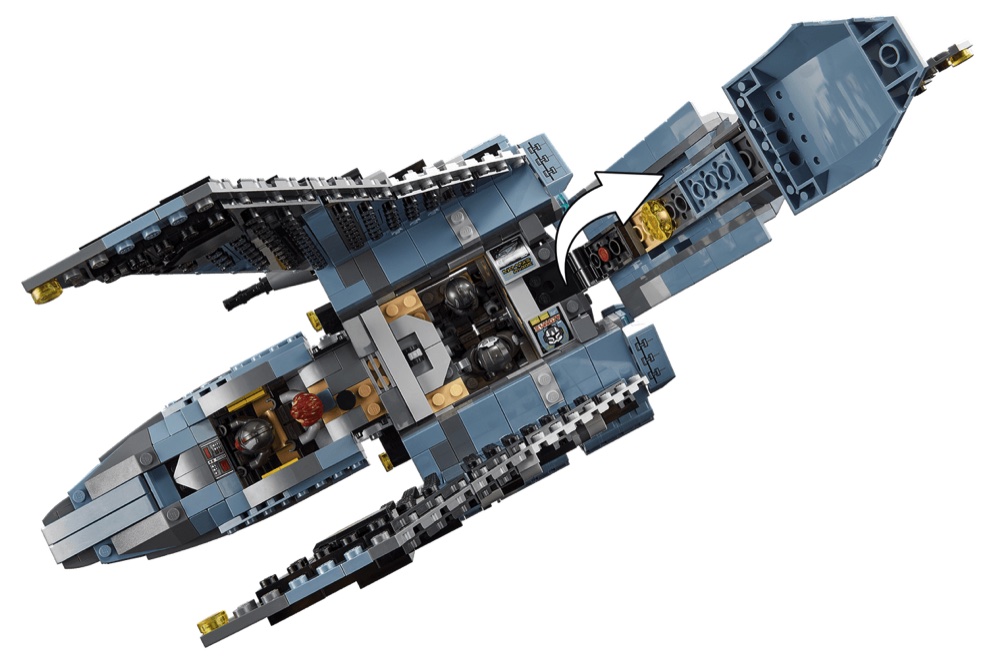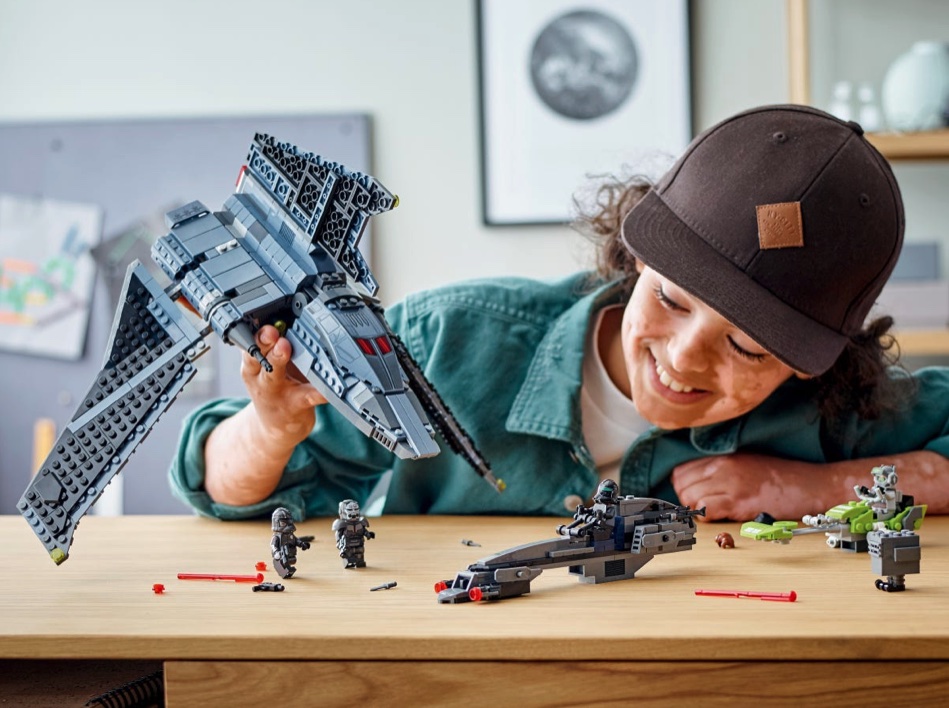 Subscribe to our newsletter!
Get Tabletop, RPG & Pop Culture news delivered directly to your inbox.