D&D Accessories: These Mage Tools Are Magic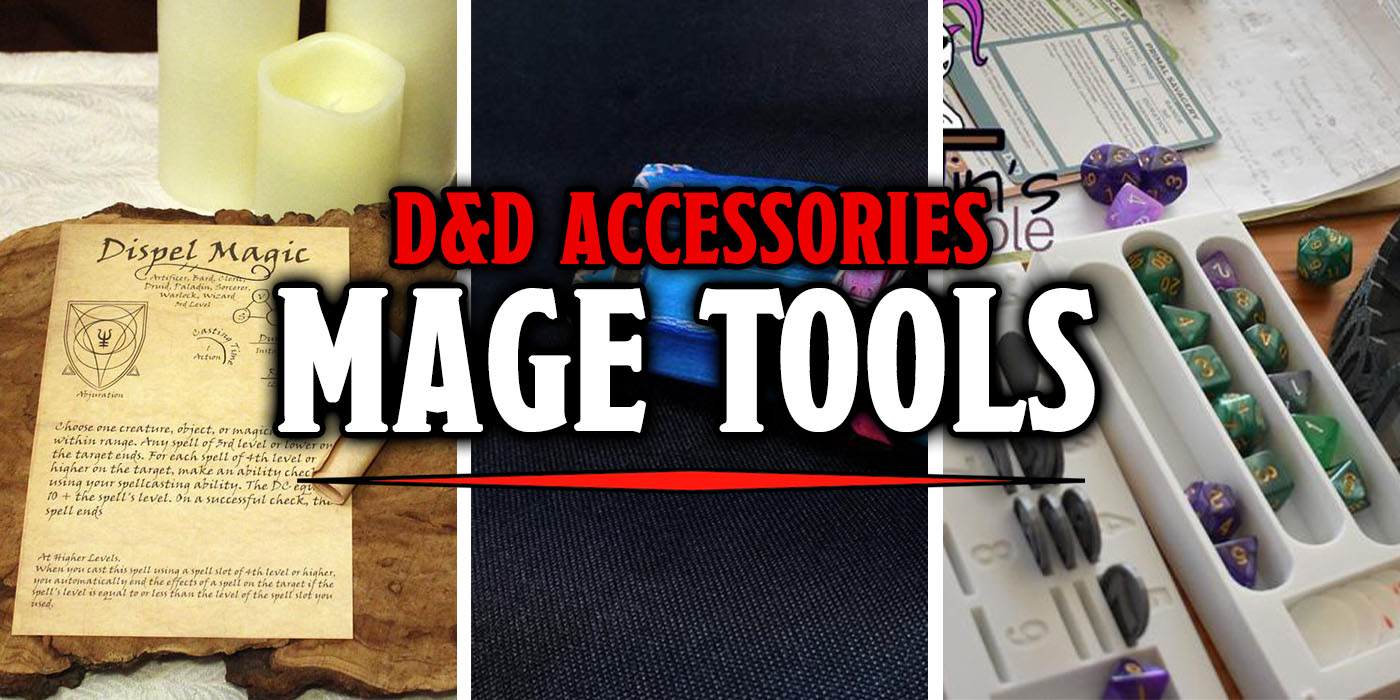 Keep your remaining spell slots straight and your dice looking like magic with these spell caster and mage tool D&D accessories.
No matter what kind of spellcaster you're playing, you'll need to keep your spell slots in order your spells memorized, and your dice looking as good as your character does. And these mage-themed D&D accessories will help you stay organized and awesome. As always, links to shops are in the item titles.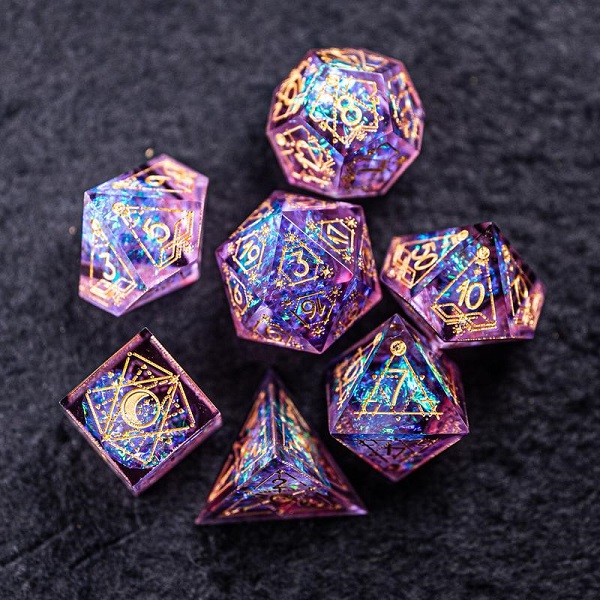 This may be one of the most quintessential magic user aesthetics in all of fantasy. These URWizards dice come in a glittery purple and blue resin with gold detailing and numbers to make us think of star charts and the long lost pseudoscience wizards likely study. They are also just gorgeous and perfectly readable dice, making them fun and functional during your next dungeon crawl.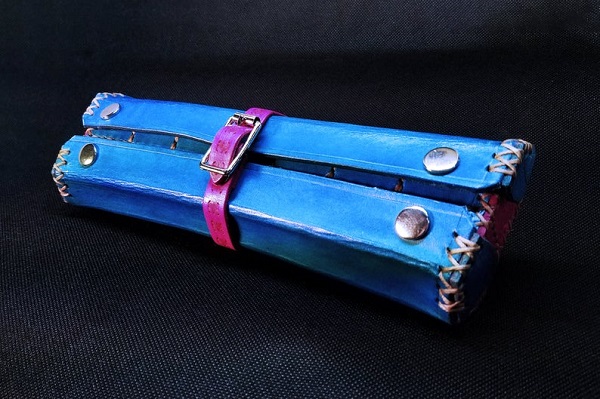 Honestly, I'm a sucker for real-world accessories that look like in-game accessories, and this leather scroll dice case is just that in the most beautiful way. Unclip the belt and snaps and one of the scrolls opens into seven square compartments for your set of dice while the other is a more large and open place to store pens, rolled up notes, chits, a mini, or even more dice. Each scroll is handmade to last and comes in your choice of primary and secondary colors so no two cases will ever be identical. But with a design as smart and fun as this one, I'm not sure you'll find anything else quite like it anywhere.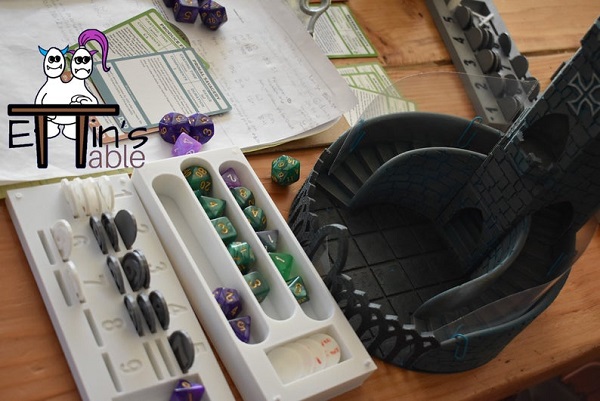 Every character sheet's spell list has the place to mark down your remaining spell slots, but who doesn't hate writing and erasing there over and over and over again? Instead, keep track of your spell slots and your dice with this dice holder and spell tracker combo. A simple system of chits or coins let you know exactly where you stand with each spell level, and the shop even customizes by your magic using class if you'd like.
Subscribe to our newsletter!
Get Tabletop, RPG & Pop Culture news delivered directly to your inbox.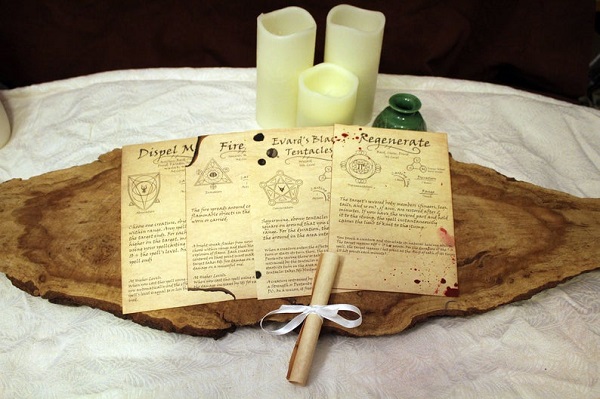 Not every accessory is completely useful in gameplay, some are just fun to have and frame and show off to your friends. Like, for example, these handmade spell scrolls that come rolled up complete with a little ribbon. Hand them out to players as they collect loot, customize your spells with ink, "blood" or burns, or just collect them to display like the pieces of art they are. Any 5E spell is available, so pick your favorite and get ready for the mail to make a very cool look drop.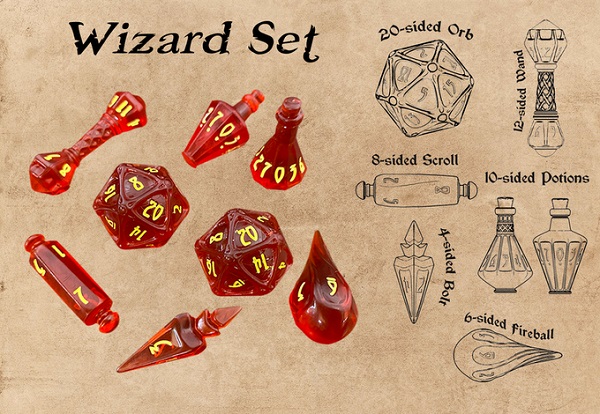 There are themed dice that have the general look and feel of a specific class, and then there are Polyhero's dice that are specifically designed to look like tools that class would actually use. Eight-sided scrolls, ten-sided potion bottles, and of course the six-sided fireball will make you feel like the magic user you pretend to be at the table. Attention to detail and creativity are key with Polyhero dice, and the outcome is always worth the work.
Do you have any mage specific RPG accessories? Have any of my picks made your wish list? What class would you like to see specific accessories for next? Let us know in the comments!
Happy Adventuring!