Futuristic Battles Take Over Kickstarter with Cyberpunk Red: Combat Zone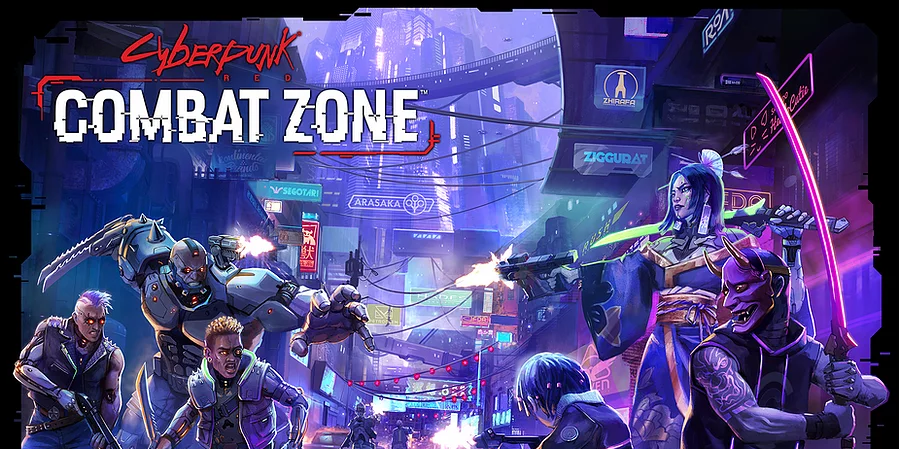 Have you seen Cyberpunk Red: Combat Zone by Monster Fight Club yet? It's taking over Kickstarter.
This 35mm Cyberpunk miniatures game takes advantage of the already existing Cyberpunk Red RPG miniatures line, adds to it, and gathers it all together into a new starter set for skirmish wargaming. This starter set includes miniatures, terrain, and all the aids that you need to play. I saw this on Kickstarter and thought it looks pretty sweet. I am not the only person – it is already over 500% funded!
Six Days remain to the campaign and there is still time to get in on the action. If you miss it, that is okay. Monster Fight Club has a history of bringing their Kickstarted products to the retail market too.
Now, let's take a closer look.
Now, if you are the type of person that likes to be walked through a Kickstarter page, I have a YouTube video where I do exactly that. Make sure to check out that video if you want an overview of the Kickstarter without having to read. For the others though, keep on reading and we can give you a quick look at the campaign and the game's starter set right here!
The Starter Set
This new Kickstarter clocks in at $120 for the starter set, but comes with terrain, gorgeous miniatures, and more. They've even unlocked a number of extras that I will show you below.
On top of that, the following has been unlocked so far as free content for the starter set.
Fantastic Miniatures
Now, these miniatures are really nice. Monster Fight Club sent me some of their Cyberpunk Red RPG figures from before the Kickstarter. These miniatures are available as an add-on to the Kickstarter Campaign or straight from the company.
To paint it up, I went to Forbes Hobbies in Cambridge, Ontario, Canada. There, they have a network of commission painters that do some really fantastic work. Take a look at what Drew Claessens did with some of these figures. Again, you can reach him through Forbes Hobbies if you want to inquire about his work.
Subscribe to our newsletter!
Get Tabletop, RPG & Pop Culture news delivered directly to your inbox.
These miniatures are absolutely stunning. Monster Fight Club makes some real quality miniatures. If you want to learn even more about the miniatures, I have articles about them on my personal website and I went really in-depth on them in a video review too.
How Does the Game Play?
At this point, I do not know the details of how the game plays. That said, Monster Fight Club recently released a video of a couple of players trying out the Beta rules. You can watch along as they learn to play. That video is embedded below.
Wrapping it up…
Thank you for joining me in this look at Monster Fight Club's Cyberpunk Red: Combat Zone. If you want to check it out more, be sure to head on over to Kickstarter and take a dive in. The campaign ends on May 13, 2021.
Until next time, Happy Gaming Everyone!!!

Read more about great Indie and Historical games on my site!
Must Contain Minis is my personal reviews, showcases, and battle reports website where I look at mostly Indie and Historical Games. You can also follow me on Social Media. I am very active on Facebook and share posts of a wide variety. I upload my best pictures to Instagram and am also on Twitter. Oh, I am on YouTube now too!
My aim is to promote gaming with companies outside of those that already dominate the gaming market.