Games Workshop Rumor Engine: 'Visions of Beasts' – Smile For The Camera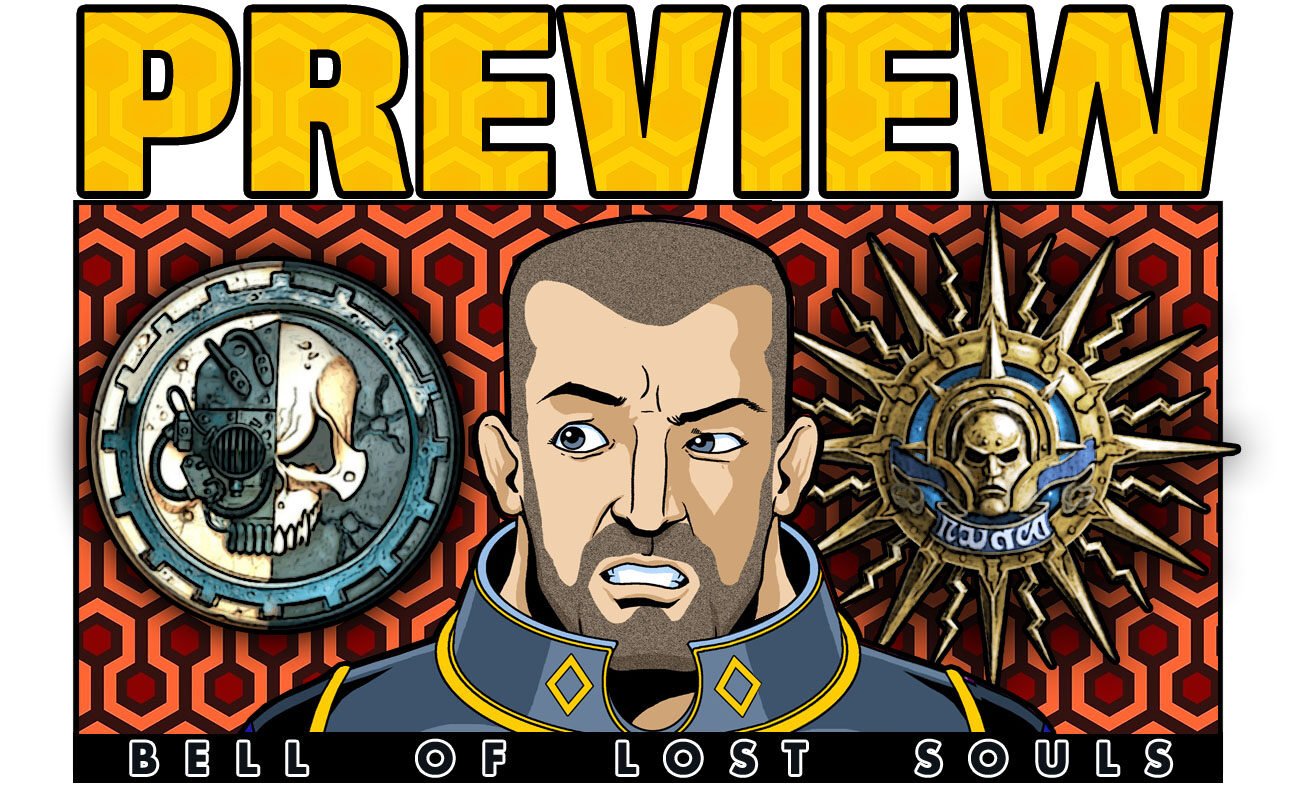 It's a face only a mother could love. Or something. Take a look at the latest Rumor Engine from Games Workshop.
Everyone's favorite Lord-Ordinator Verrinus Longsight is back with a new vision. A new Rune has apppeared, too. It's "N" today which brings the count up to "THON" so far. In anycase, let's take a look at this new teaser from the future.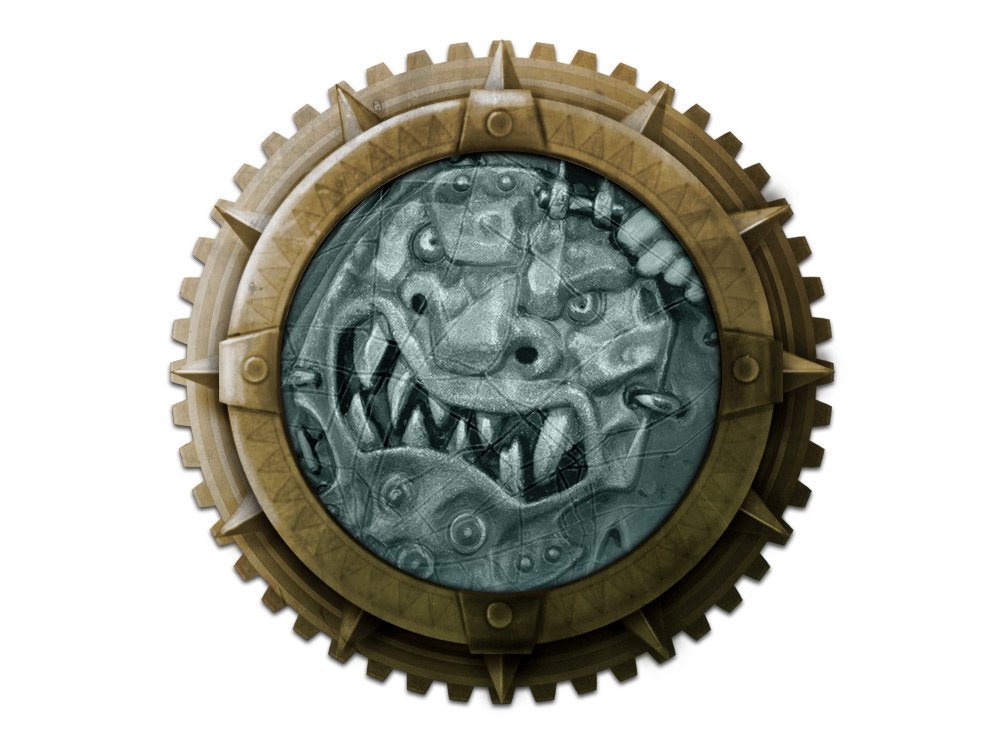 " 'N' was the rune revealed to me this morn, forming 'THON' when added to the letters shown thus far. The realmstone that remained once the engine's cloying cloud dispersed had this image captured within it.
Once again, I am struggling to make sense of the machine's offerings. I shall console myself by continuing to monitor the temporal anomaly, for the consistency of its motion brings me a modicum of peace while my mind whirls."
It's a beastly face for sure. But what could it be? Chaos? Destruction? Something more ghastly? It looks kind of like beaten and fashioned armor. There are various hooks and clamps for on the face of this teaser. Whatever it is, it doesn't look happy.
This is in perfect alignment with a few of the other images we've seen so far in the Visions of Beasts series. GW is planning a big reveal and this could be from the 'other' faction in the starter box! It's exciting times for sure.
If you've got guesses we want to see them in the comments section. What are you hoping this turns out to be from the Mortal Realms? What sorts of sights does Games Workshop have planned for us?
It's gotta be beast related, right?
Subscribe to our newsletter!
Get Tabletop, RPG & Pop Culture news delivered directly to your inbox.