Games Workshop Rumor Engine: 'Visions of Beasts' – The Old Ball And Chain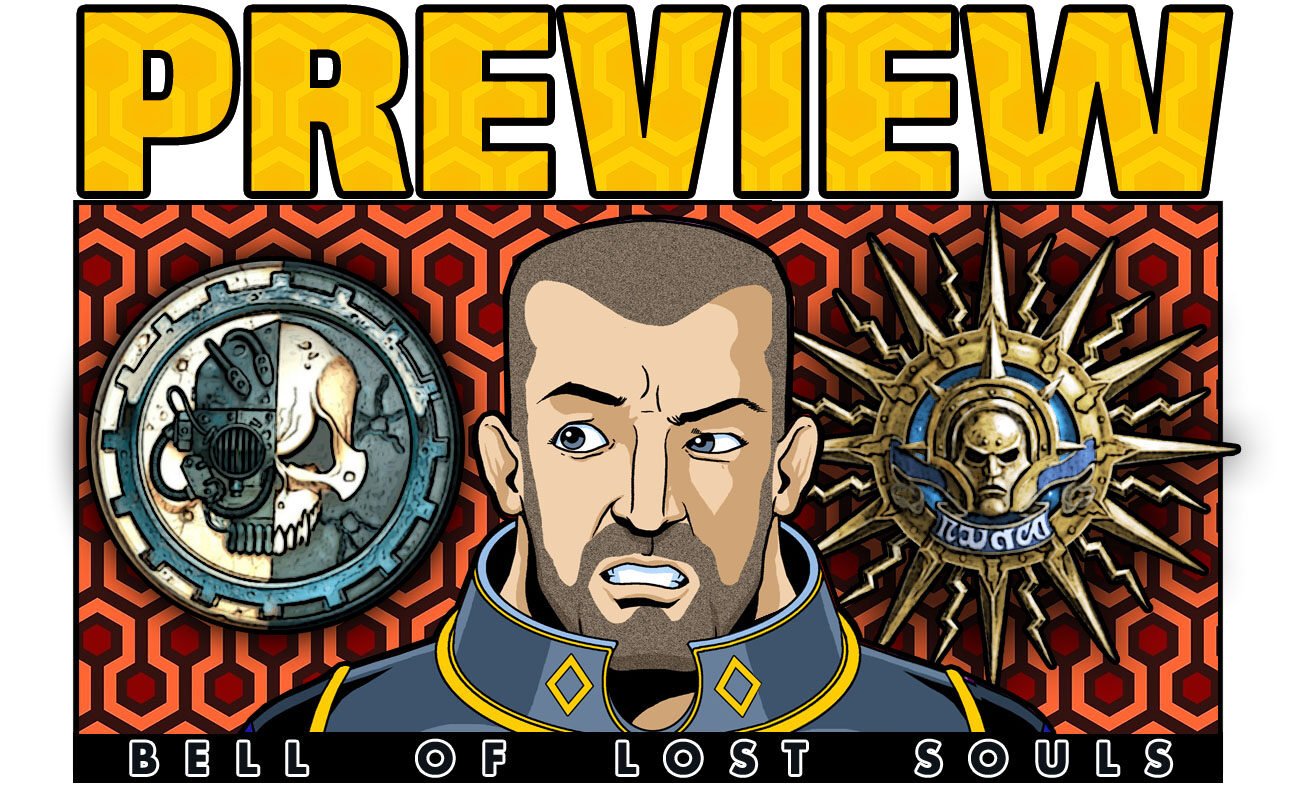 The Rumor Engine series "Visions of Beasts" continues with another image from the future. What could it be?
There is a new Rumor Engine out courtesy of Games Workshop and we've got some BIG news in the narrative as well as another interesting image to behold. Let's take a look at the image first.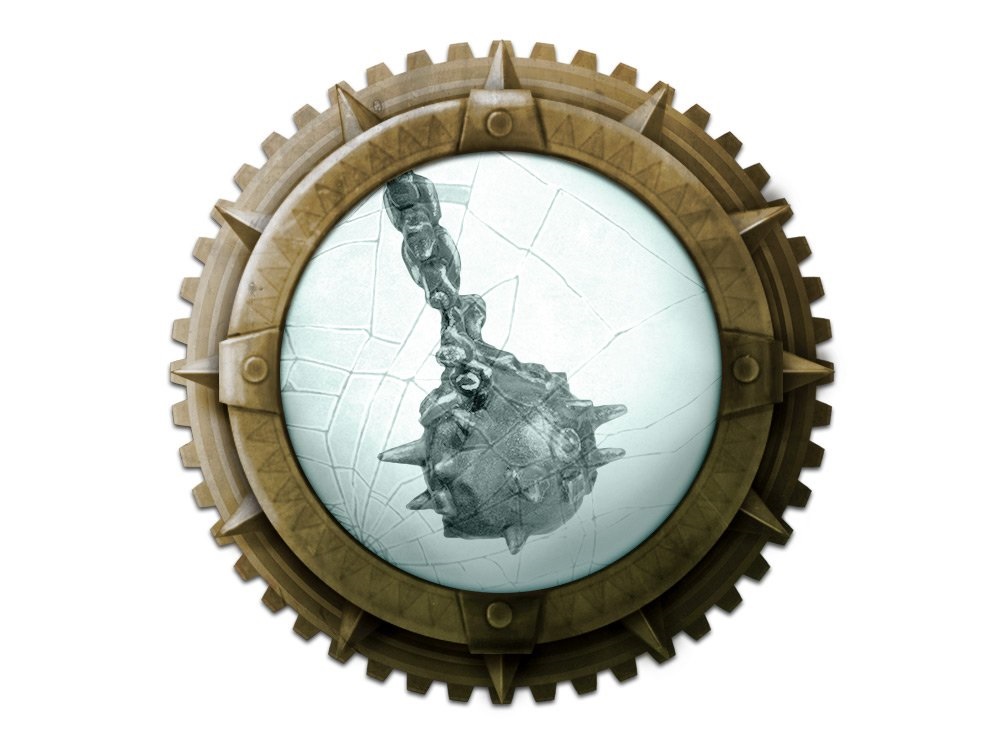 Yet another mysterious image. This one looks like a spiked ball attached to a chain. However, look at the ball and the chain itself – they are attached in a less traditional way with a more melted and fused look. Are we dealing with some type of molten metal monster here? Maybe it's not metal. Is that an eyeball in the image? Could this be some sort of bio-weapon? In AoS? That could have some implications. Beastly implications. But let's look at some other exciting news from the Rumor Engine from the Narrative side:
"Today, it revealed the rune for 'D' to me – making 'THOND'. This allowed me to narrow down the possible location to a handful of regions within Ghur. I almost called upon you to muster your Vanguard Chamber with haste to scout each area. Given how thinly stretched our forces have become in the light of recent events across the realms, I thought it better to hold back until we can narrow the search."
The runes are starting to spell something and we get "THOND" so far. If only we had a map or something from Ghur …Oh wait, we do.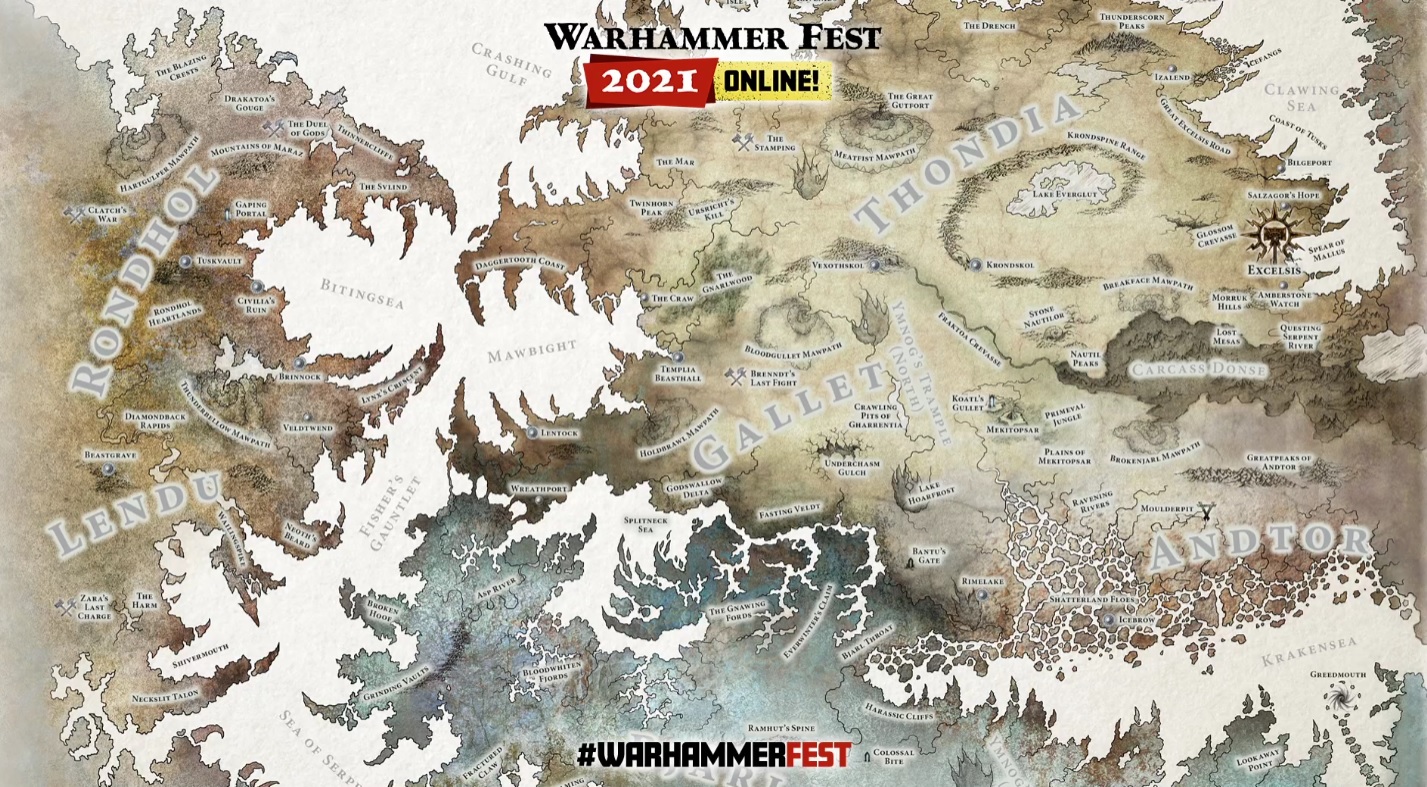 Right there on the top right – "THONDIA" so at least we have a possible location. Having said that, what else to do we have to go on? We know this is a vision from Lord-Ordinator Verrinus Longsight, a Stormcast Eternal. The main Stormcast presence on the map is the big "Excelsis" on the right, which also happens to be in the THONDIA region. Are those two connected? Probably. All I know for certain is that if I were the Stormcasts, I'd be loading up my forces to be ready for something to happen in that area.
In any case, that's all we have for today. If you've got some fun theories or wild guesses, let us know in the comments below! It's part of the fun of the Rumor Engine after all.
Something BIG is going down in Ghur and Thonida might just be the epicenter.
Subscribe to our newsletter!
Get Tabletop, RPG & Pop Culture news delivered directly to your inbox.