'Masters of the Universe: Revelation' Has The Nostalgic Power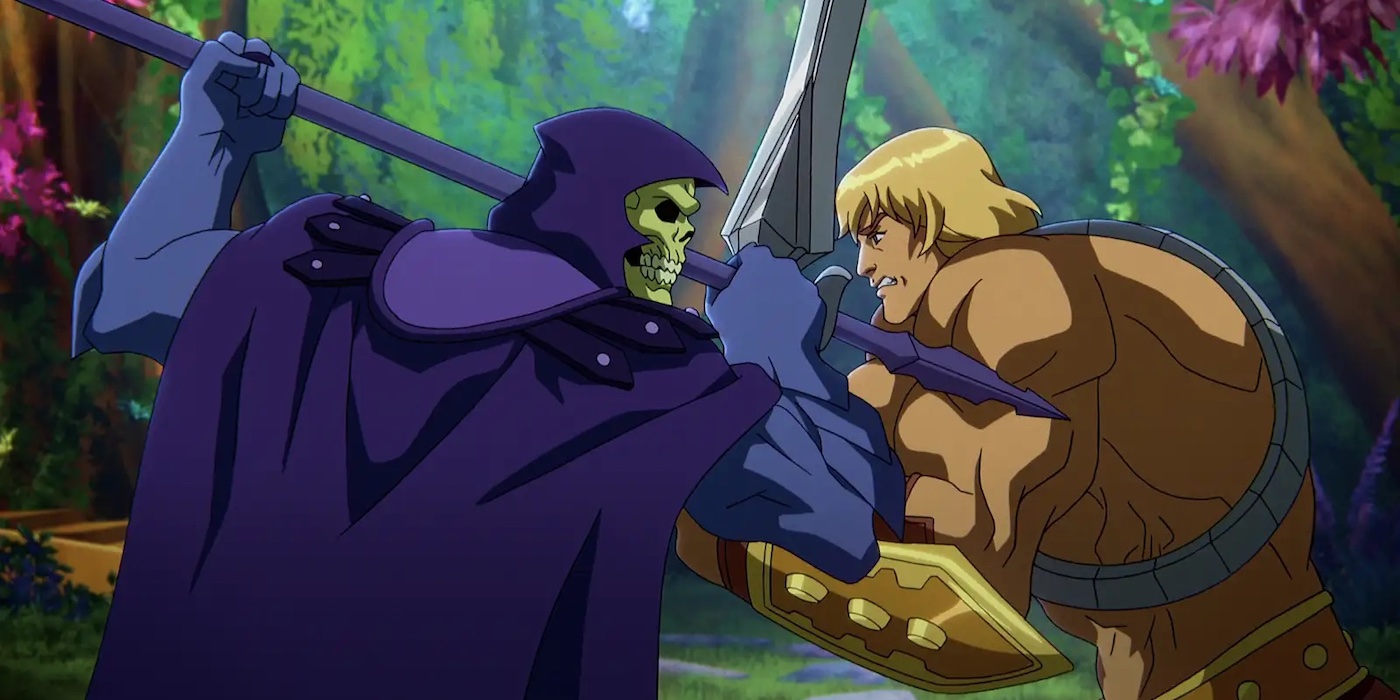 The muscle-bound hero and his nemesis Skeletor will join She-Ra on Netflix this summer.
The new series focuses on new, original stories from writer/director Kevin Smith (who has been a fan for decades) that tie up some of the unresolved storylines in the original series that aired in the 1980s. Smith told EW that he's has been a He-Man fan for decades.
"Everything I've ever worked on in like 27 years, this is easily in the top five of my favorite, most satisfying projects. When I die, they'll be like, 'He made Clerks, remember?' 'Cause that's the most memorable thing I think I've ever done. I think this has a running shot at being like, 'He made Clerks and that one cartoon that one time.'"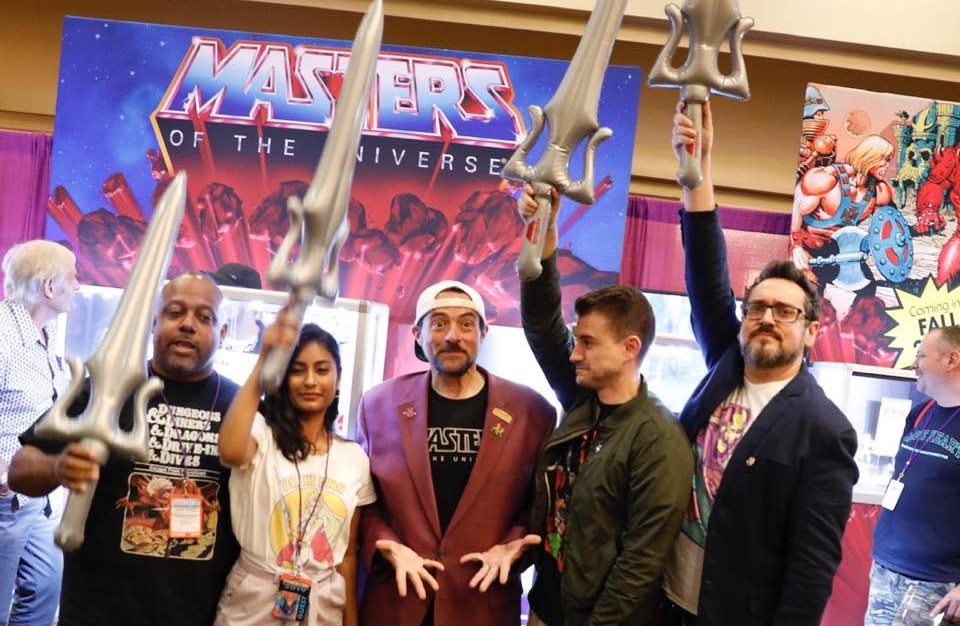 The animation is from Powerhouse Animation, the folks behind Castlevania. They put out a bunch of great looking stills today. It definitely has Powerhouse's look to it, and it works. The style looks like a grown up version of the original cartoon rather than a total revision like what we saw with Thundercats a few years back.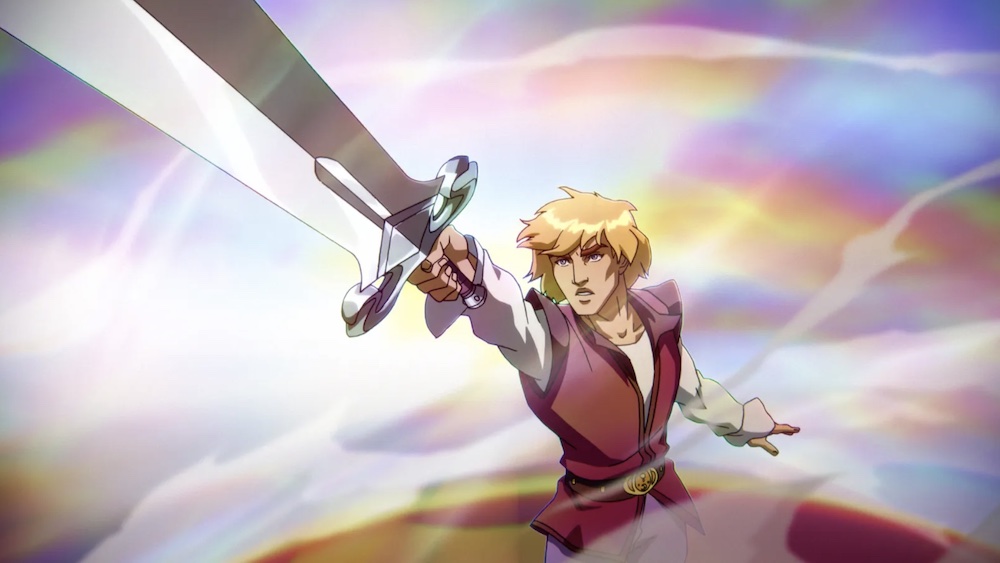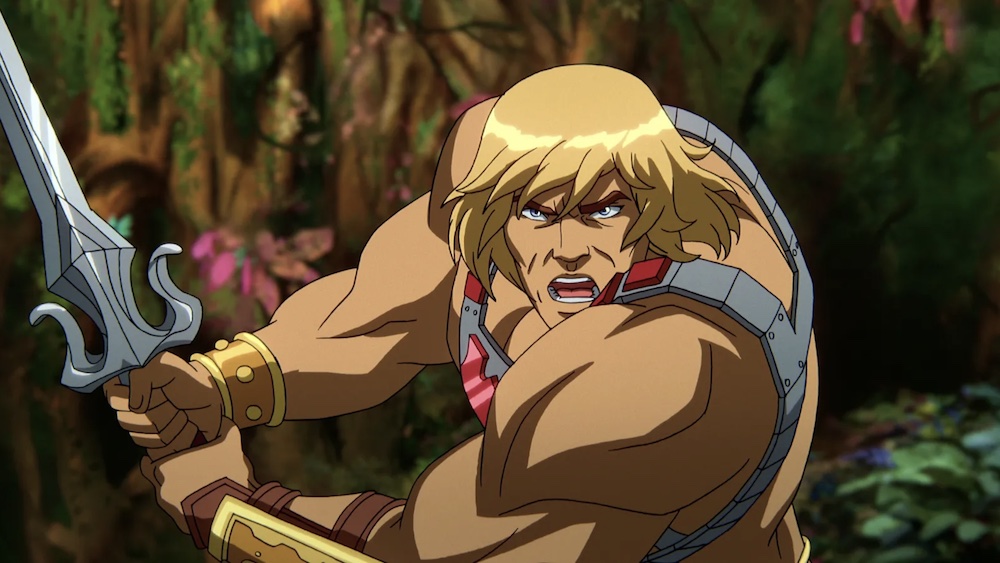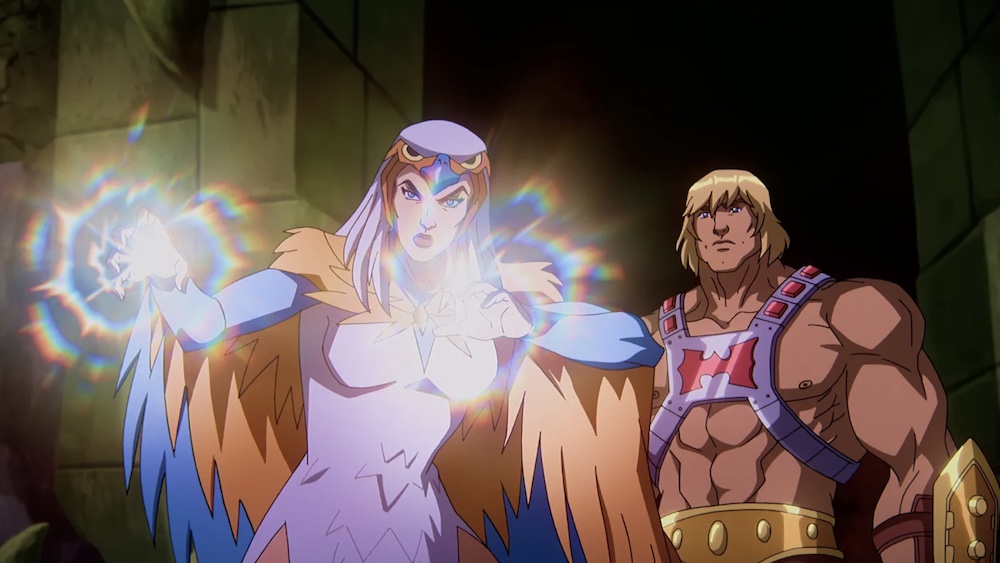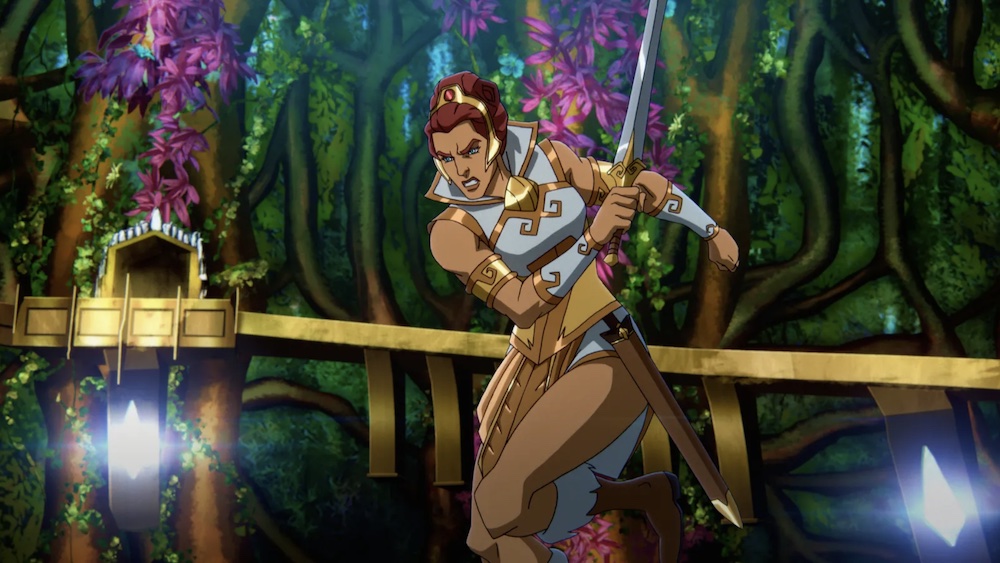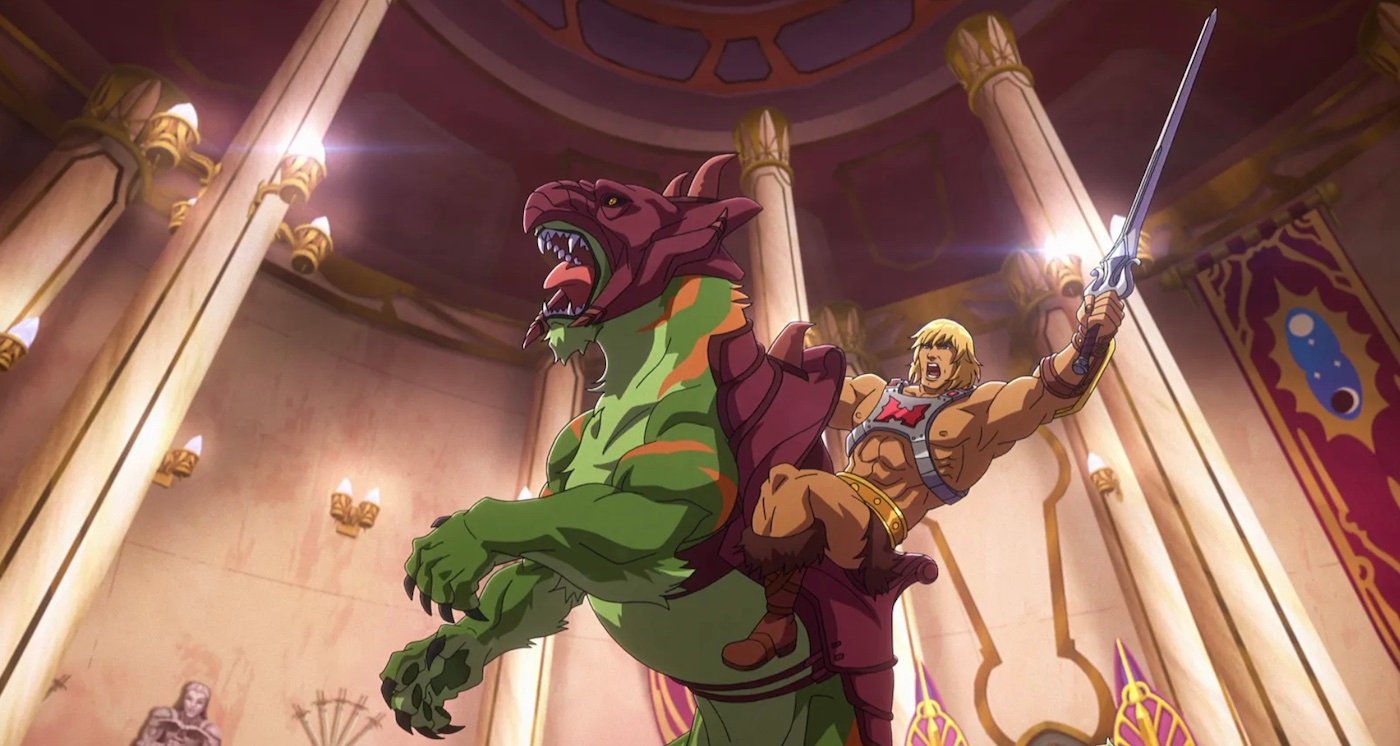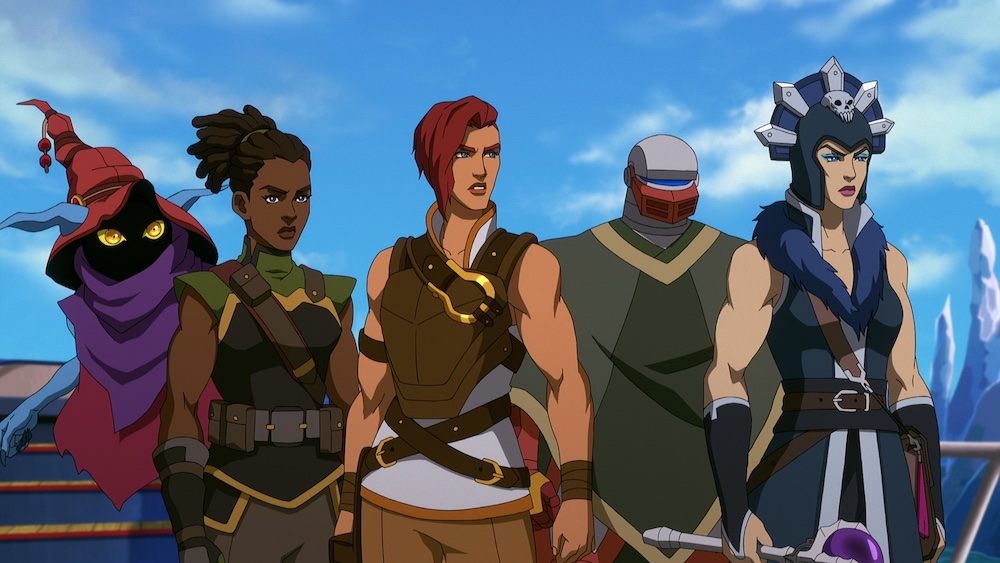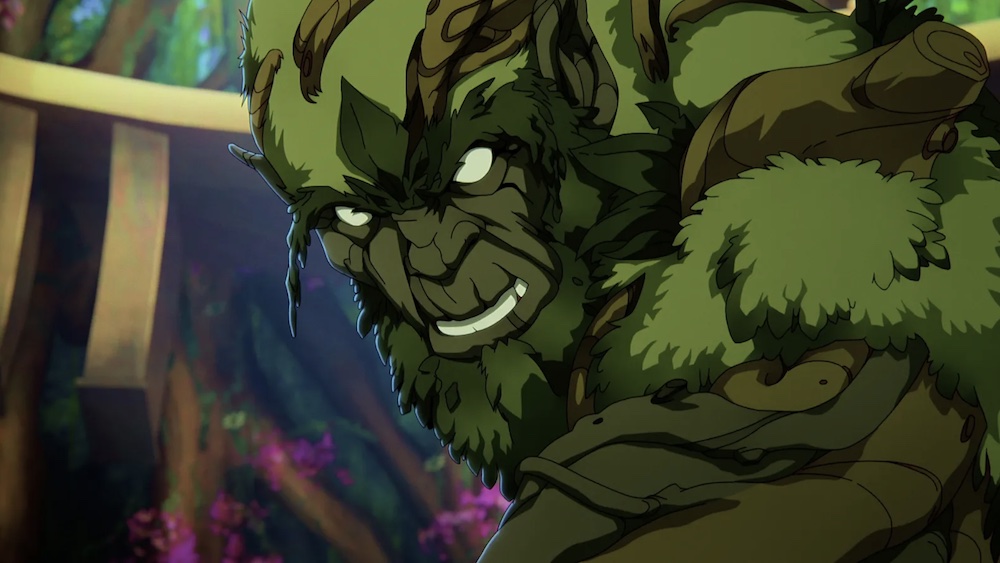 Subscribe to our newsletter!
Get Tabletop, RPG & Pop Culture news delivered directly to your inbox.
The visuals aren't the only thing to get excited about. Mark Hamill and Kevin Conroy meet again in the animated series – along with some other great names, including the frontman of Black Flag as one of Skeletor's henchmen. Full voice cast list:
Lena Headey as Evil-Lyn
Chris Wood as Prince Adam / He-Man
Sarah Michelle Gellar as Teela
Liam Cunningham as Man-At-Arms
Stephen Root as Cringer
Diedrich Bader as King Randor / Trap Jaw
Griffin Newman as Orko
Tiffany Smith as Andra
Henry Rollins as Tri-Klops
Alan Oppenheimer as Moss Man
Susan Eisenberg as Sorceress
Alicia Silverstone as Queen Marlena
Justin Long as Roboto
Jason Mewes as Stinkor
Phil LaMarr as He-Ro
Tony Todd as Scare Glow
Cree Summer as Priestess
Kevin Michael Richardson as Beast Man
Kevin Conroy as Mer-Man
Harley Quinn Smith as Ileena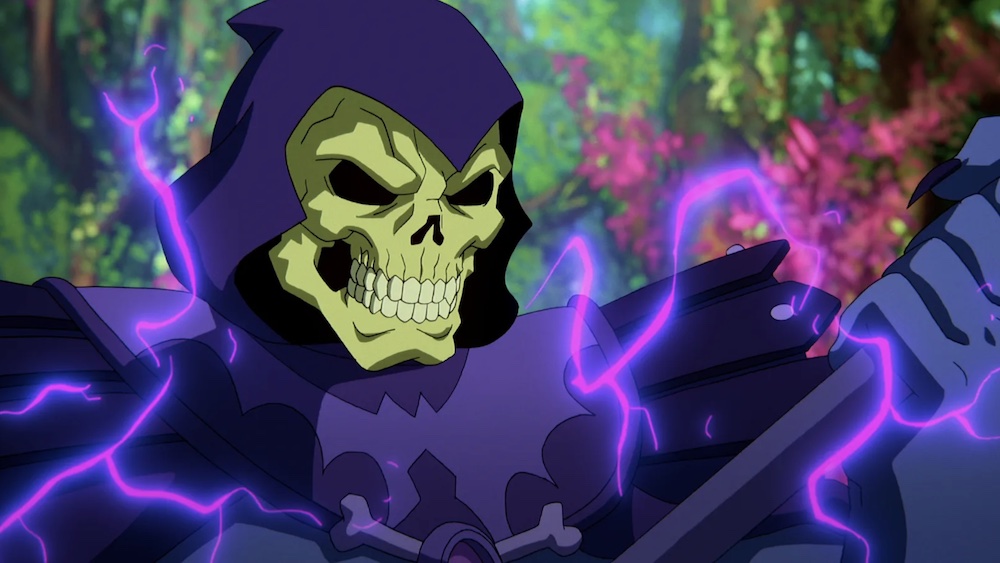 According to Smith the series is being treated as a sequel, so the mythos is expanding not changing.  It's aimed at the 30 and 40 something year old fans that watched as kids, so expect more complex stories too.
"We get to see them engage not just in clashing swords, but in far deeper conversations than we've ever seen them before. It's not just simply like these two dudes [He-Man and Skeletor] have been trying to beat each other up for decades. We get to tell stories of abuse. We get to kind of tell stories of isolation, grief. We use these characters as long as they've been around — and most people consider them toys or action figures — to tell insanely human stories set in a very inhuman world."
Part One of Masters of the Universe: Revelation hits Netflix on July 23rd.