New Joker Statue Features Three Different Trademark Grins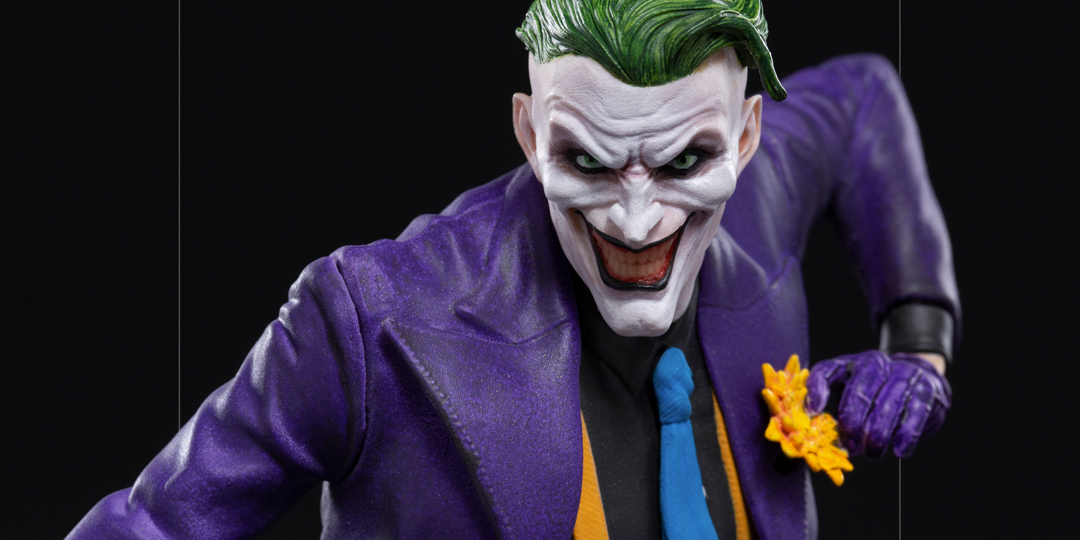 This take on the Clown Prince of Crime comes with classic, modern, and creepy skin peeling off head sculpts to suit your mood.
The Joker was created by Bill Finger, Bob Kane, and Jerry Robinson as an archenemy for Batman, and has since become the most well-known comic book villain in history. He debuted in Batman #1 in 1940 with no origin or name – just a wicked grin (based on Conrad Veidt in The Man Who Laughs) and an endless laugh.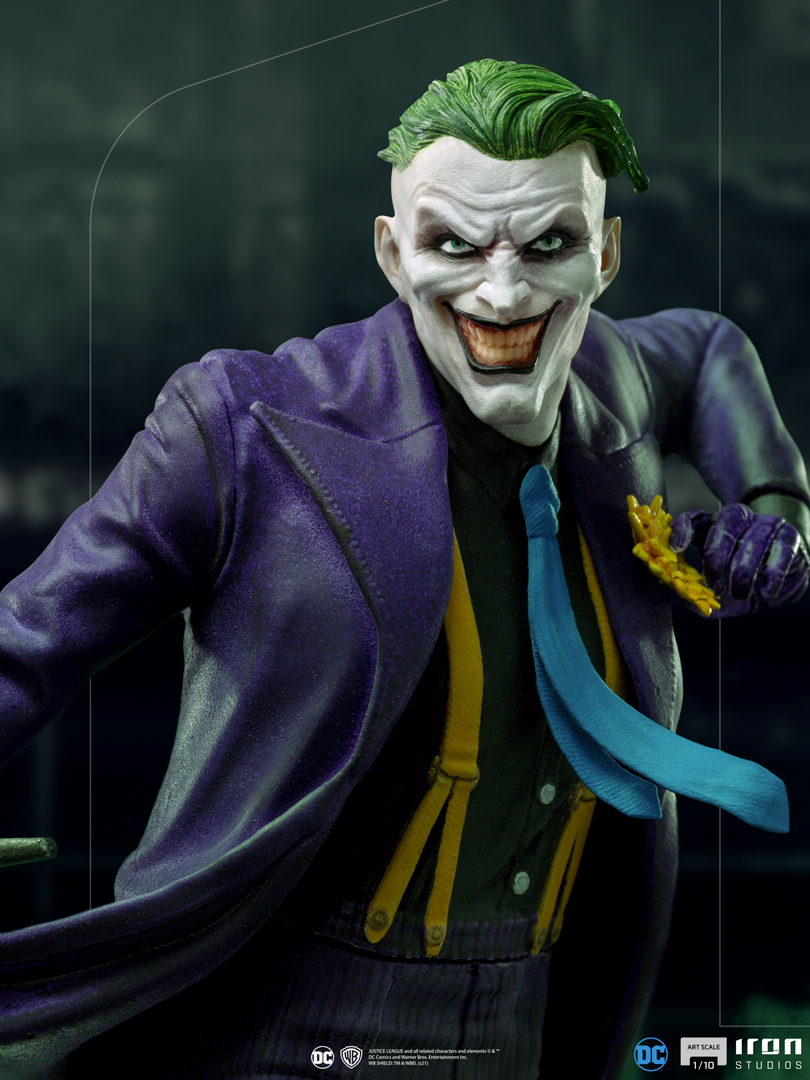 Deluxe Art Scale Joker – Standard $129.99 / Deluxe $169.99
Limited edition
Hand-painted polystone
9 in (H), 5.5 in (W), 4.7 in (L),1.3 lbs
Deluxe Edition includes:

Two extra heads
Hat
Green gas effect
As if he is walking on a base with cylinders, connections, and pipes, with gases escaping through the junction of them, which refers to the scene of the "Ace Chemical Transformation Factory" in Gotham City, the villain's birthplace, with his purple fedora hat and resting on a containment cylinder. With a Batarang stuck in a metallic sphere at his feet, the statue "The Joker Deluxe Art Scale 1/10 DC Comics – Iron Studios" presents the Prince Clown of Crime with his unmistakable smile in action, carrying a crowbar in his right fist, the tool used in one of his most memorable moments in the comics, and ready to shoot some chemical and acidic substance, from the flower in his lapel, another one of his trademarks.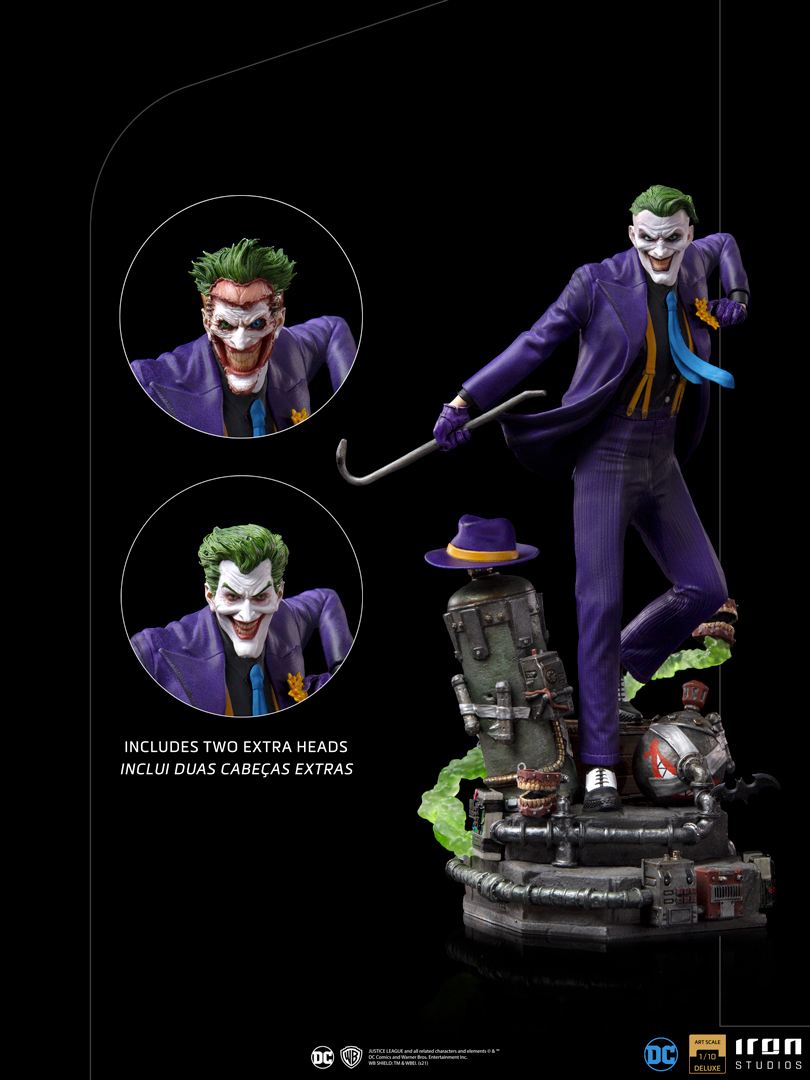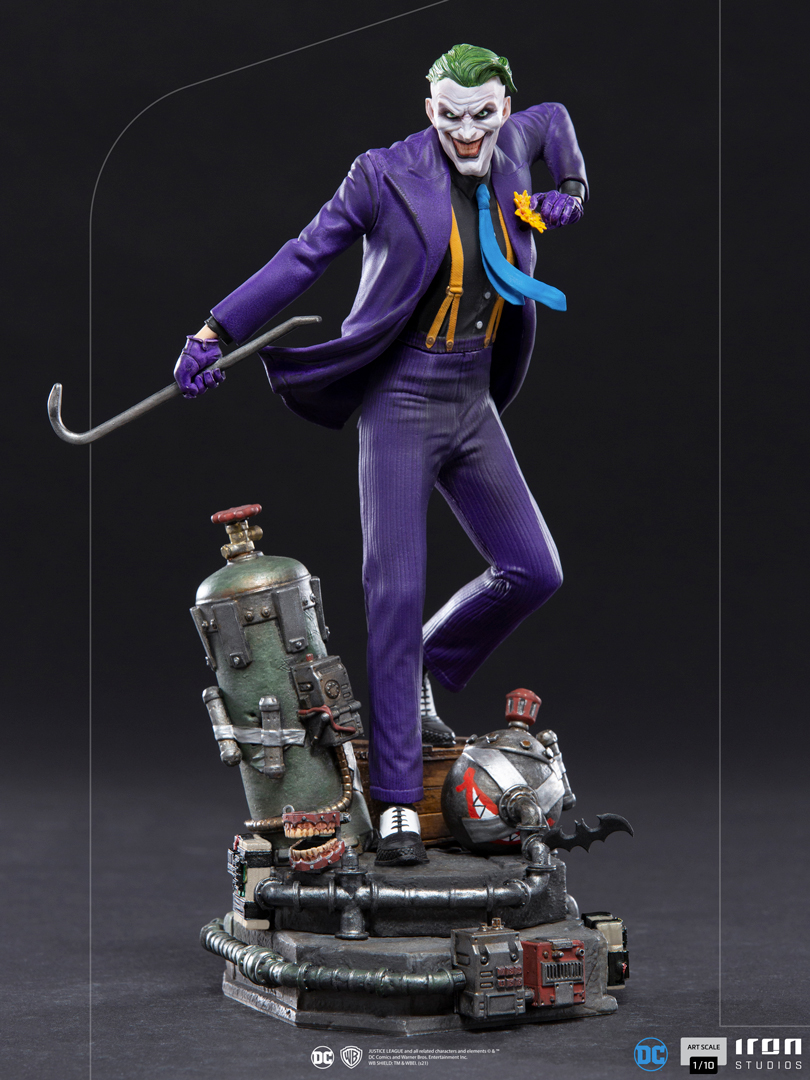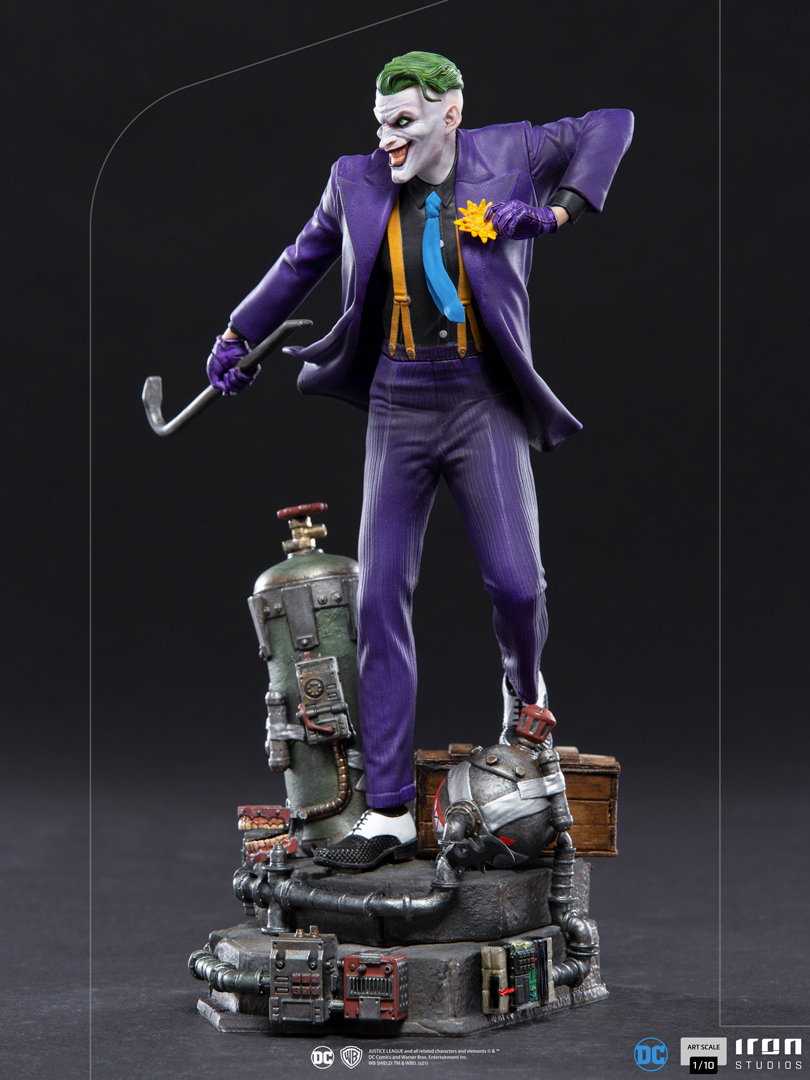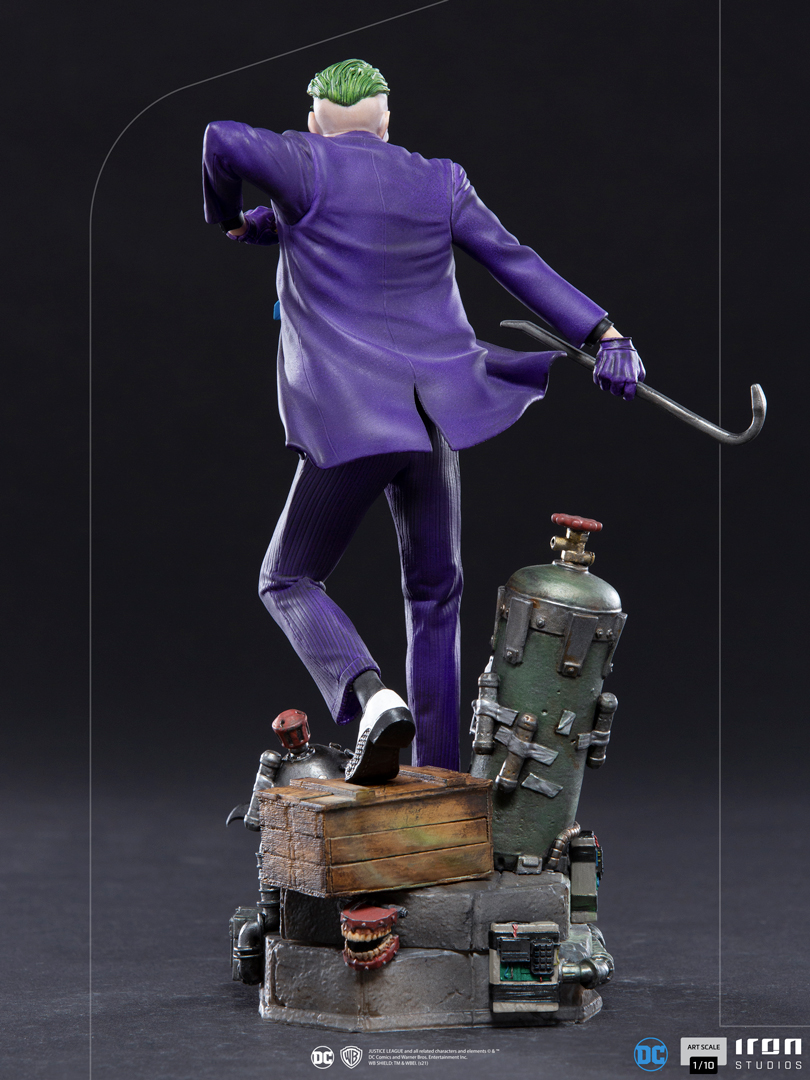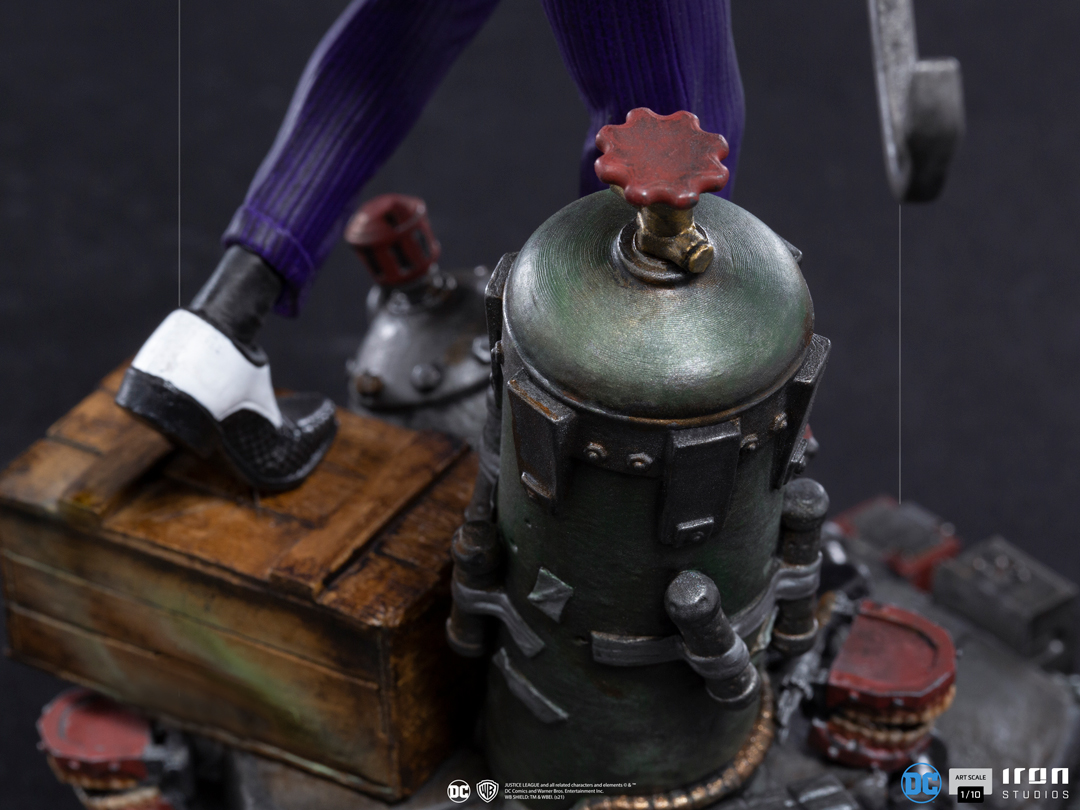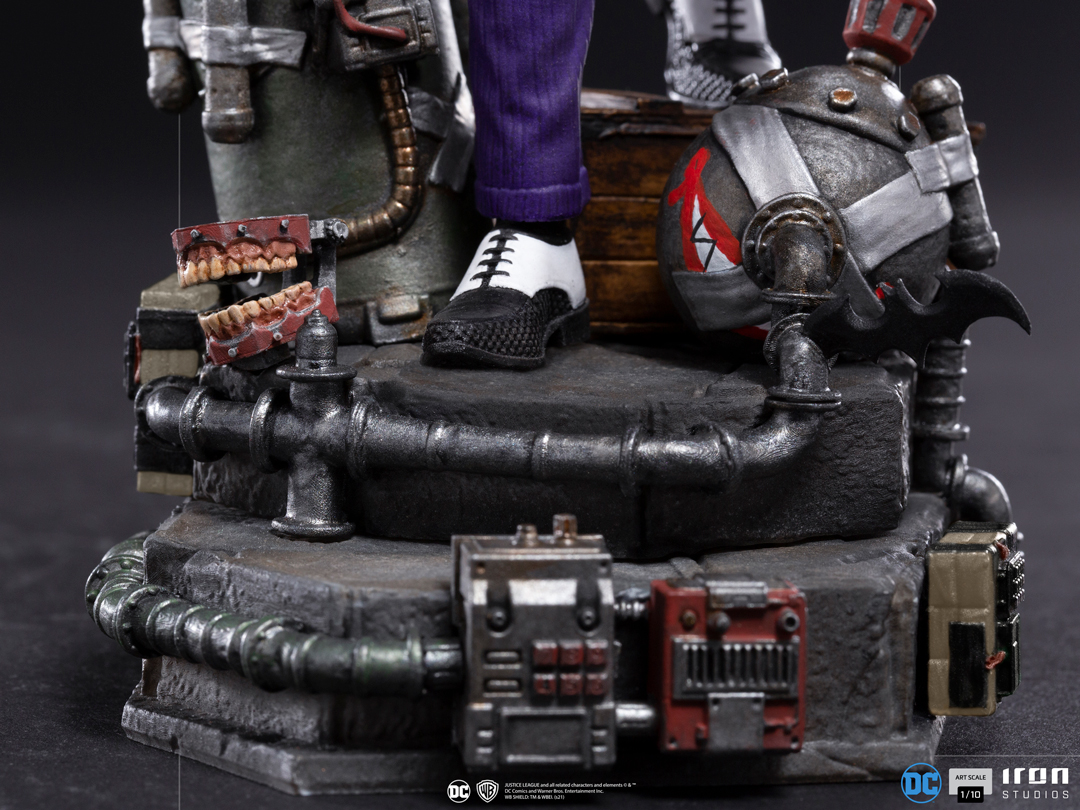 Subscribe to our newsletter!
Get Tabletop, RPG & Pop Culture news delivered directly to your inbox.