Star Wars: So You Want To Buy A Lightsaber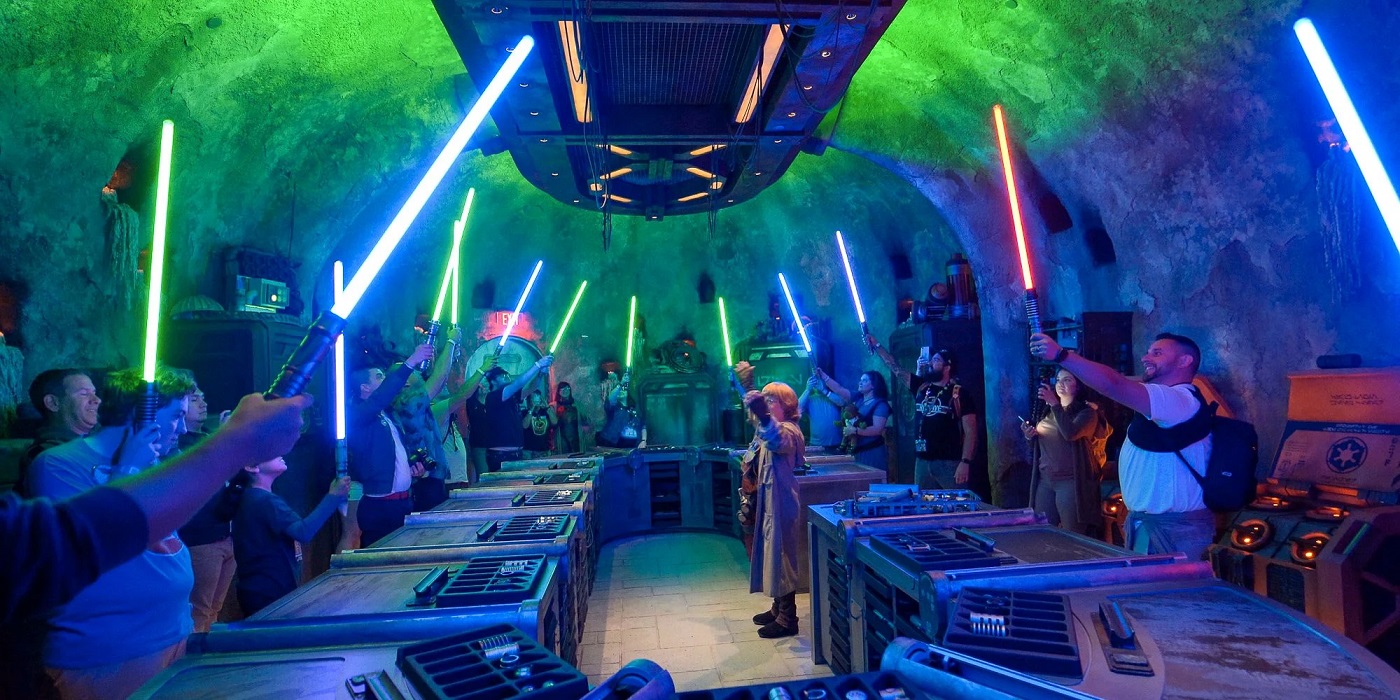 While we wait for the Galactic Starcruiser and the realistic retractable lightsabers, let's peruse the lightsaber options we have right now.
There are few feelings more universal among the Star Wars fandom than the desire to own a lightsaber of your own. The flickable – to – extend style plastic has been available in toy stores forever, but at the end of the day, they're just toys. While they're great for low-stakes dueling with your siblings in the backyard, they never quiet scratch that adult collector itch or look good on a shelf. Recently Disney Parks and Star Wars announced the upcoming realistic and extendable lightsabers which will undoubtedly be an upcoming must-buy item for lots of future park goers and visitors to the Galactic Starcruiser. But if you're in the market for a nice-looking lightsaber right now, where should you start your search? Well, you've got options.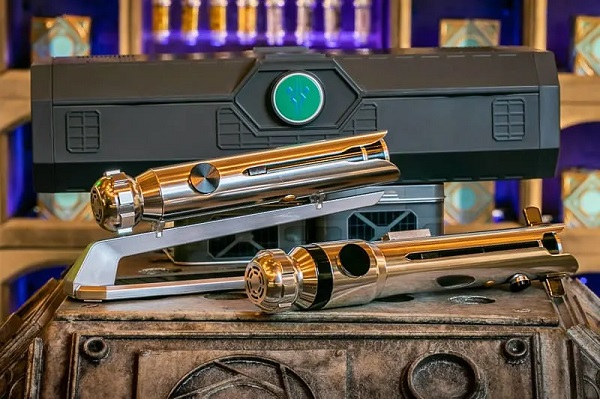 Dok Ondar's Den of Antiquities
Mickey and friends would have been foolish not to start marketing lightsabers the first moment they could, and Mickey is no fool. Before Galaxy's Edge had even officially opened to guests there were promises of official replica lightsabers, and an opportunity to check them out up close for a lucky few. If you're looking to pick up the saber from your favorite character, Dok Ondar's Den of Antiquities just might have it. And honestly, they're nice.
These sabers have some weight to them and feel really good to hold. Characters who's lightsabers you can find at Dok Ondar's include Leia Organa, Ahsoka Tano, Darth Maul, Luke Skywalker, Rey, and Asajj Ventress as well as some other famous force users. Unfortunately the selection can be a little limited with only certain Jedi or Sith available and sabers being introduced temporarily, rotated through, or retired entirely all the time.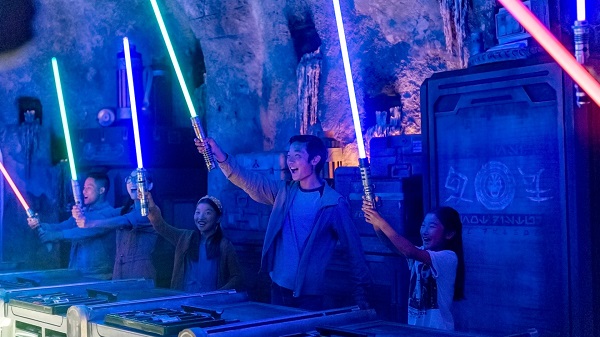 Savi's Workshop
Of course, if you're looking for something a little more personalized, you can stop into Savi's Workshop and make a custom saber of your own. If being your own Jedi (Or sith. Or neither. Live your dream) appeals to you or you just enjoy the glitz and showmanship of the cast members who really get into their role, visiting the workshop could be an unforgettable experience. Of course, the saber isn't exactly bespoke for your specific force-sensitive soul, there are a set number of options to chose from when designing your hilt and theme materials. Plus at more than $200 per guest with a required reservation and limited reservation slots available, even before social distancing restrictions, Savi's Workshop can be an expensive hassle if you're not 100% committed to the bit.
All of these sabers have a common obstacle between you and total galactic domination (or balance); they require a physical trip to Galaxy's Edge to make them yours. If 2020 hadn't been what it was this would be the opposite of a problem and I would personally be a number of dollars poor and a pair of Ahsoka lightsabers richer, but in the meantime, we can work on our shopping lists and eye some of the less official avenues for lightsaber ownership.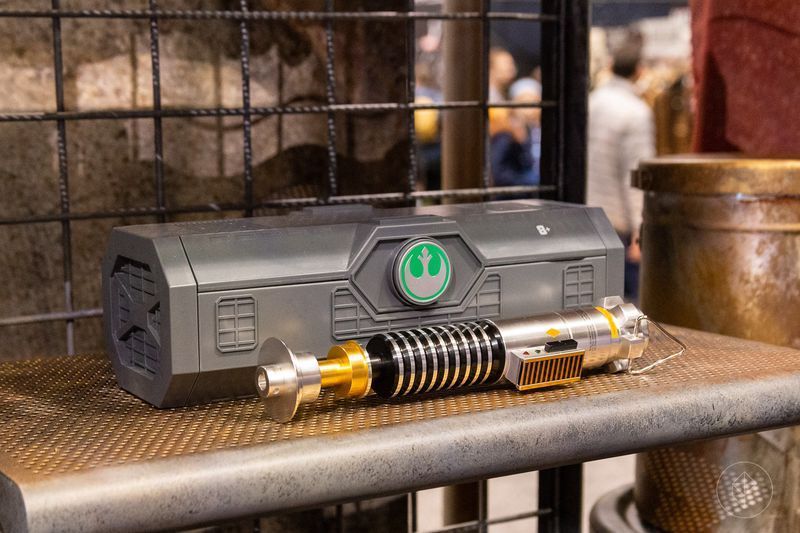 Whose lightsaber would you want to get at Dok Ondar's? Are you interested in making your own lightsaber at Savi's Workship, or will you just stick to the legacy replicas? Do you own a lightsaber, official or otherwise? Let us know in the comments!
May The Force Be With You, Adventurers!
Subscribe to our newsletter!
Get Tabletop, RPG & Pop Culture news delivered directly to your inbox.