Star Wars: The First Look At The Real Lightsaber Shows Us How It Works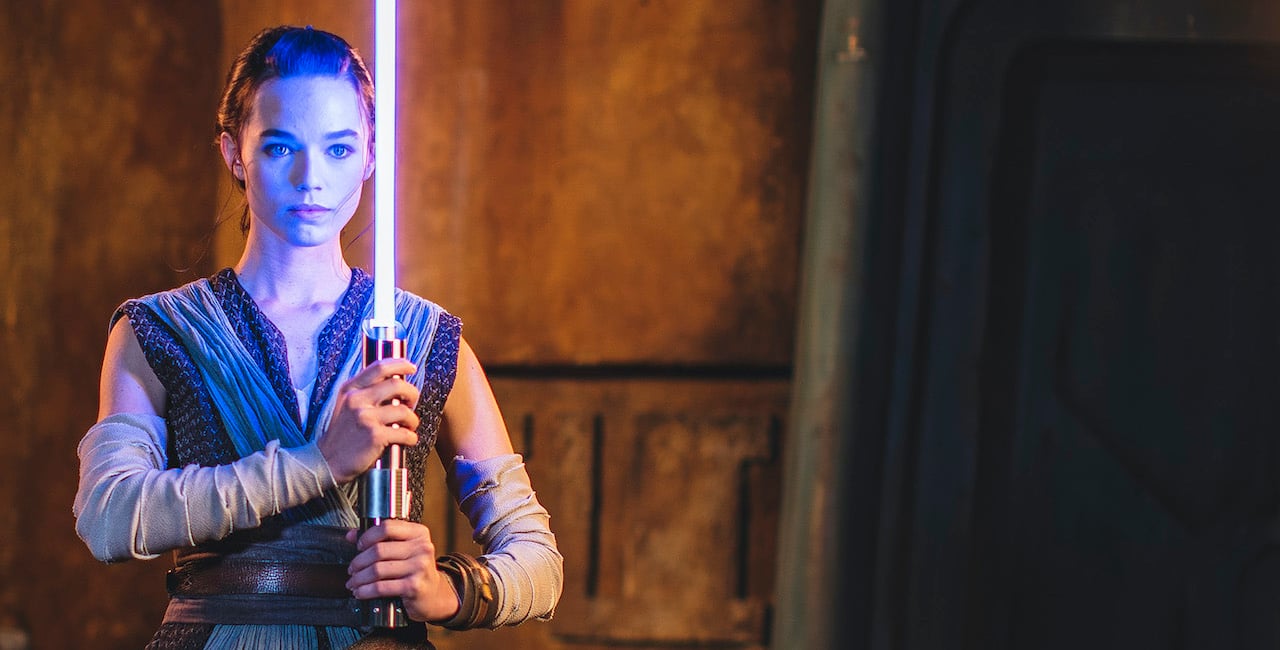 After weeks of wondering and imagining we finally got a look at the realistic lightsabers Disney Parks announced and even got a look at how they work.
It's been a busy few weeks for Disney and Star Wars. First the "Special Look Inside Disney Parks" press conference included the promise of a realistic lightsaber, last week we got a look at the upcoming Disney Cruise Line's Hyperspace Lounge, and then of course was May the Fourth and the premiere of The Bad Batch. But the hits just keep coming as a brief announcement for Galactic Starcruiser Galaxy's Edge attraction included a quick look at this realistic lightsaber in action. And it is beautiful.
Yes, that's a new type of lightsaber Rey is holding in her hand, created by Walt Disney Imagineering Research and Development. Guests who experience Star Wars: Galactic Starcruiser will be the first to see it in action – along with so much more – starting in 2022 when this amazing new two-night adventure debuts. Watching that lightsaber activate right before your eyes will be just one of the countless ways that, from the moment you arrive to the moment you depart, you'll be plunged into a Star Wars story where your decisions and actions – or even the casual conversations you may have – determine how your personal journey unfolds. – From DisneyParks
Yep, you saw that right. That is a lightsaber. There is no cheesy wrist flick action to make plastic pieces slide out, no bulky saber blades to slide into the hilt and secure with a little tiny allen wrench. Seemingly a single button activates the saber blade which grows out of the hilt, immediately coming to life in a colored glow. But how does it work? Is it magic? Is the force real?!
No, unfortunately not. The publicly available patent gave us a good idea of how Disney managed to imagineer  real life lightsabers into our lives, but for those of us without engineering degrees it can be a little difficult to decipher. Rest assured however, this is good old fashion midichlorianless Earth engineering that some helpful people have explained visually for us.
It's beautifully simple, employing the same basic technology as a tape measure. The plastic unrolls and rises with a series of lights to illuminate a tube of flexible semi-transparent plastic that makes up the blade to complete the entire effect of a real lightsaber in our world. And if you weren't already impressed, despite the speed in the video, the patent claims that the blade will go from zero to a full length of twenty four inches in less than a second.
Obviously we're excited, but I have questions. Will it hold up to saber battling? Will the full array of characters and colors be available? How much money can we expect to be parting with on the Galactic Starcruiser once it opens and these become available? How old is too old to begin my training as a padawan? As Galactic Starcruiser comes closer to being fully operational and these realistic lightsabers become available, I'm sure Disney will answer all of these questions and more, but for now we'll have to demonstrate a Jedi's patience.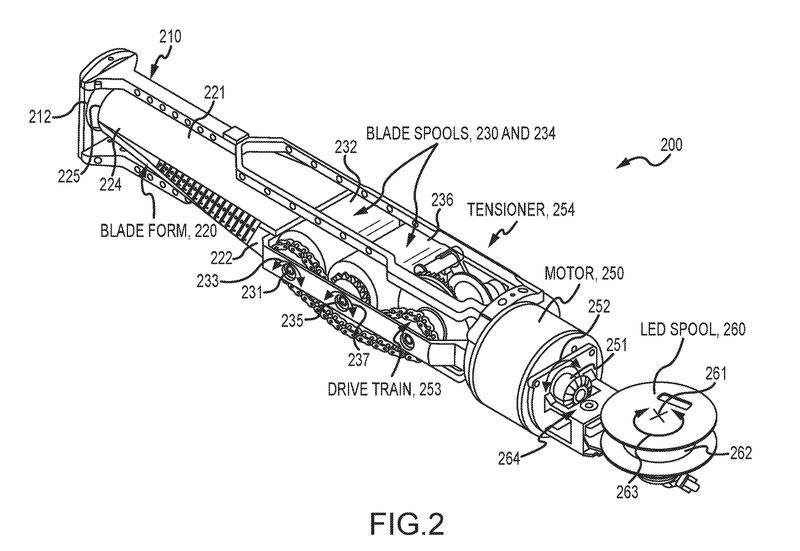 Subscribe to our newsletter!
Get Tabletop, RPG & Pop Culture news delivered directly to your inbox.
Are you looking forward to realistic lightsabers? Do they work the way you thought they would, or are you surprised at how Disney brought lightsabers to life? Which character's saber or color would you wield? Let us know in the comments!
May The Force Be With You, Adventurers!