'The Boys' Season 3 Gets Spicy With Soldier Boy and Little Nina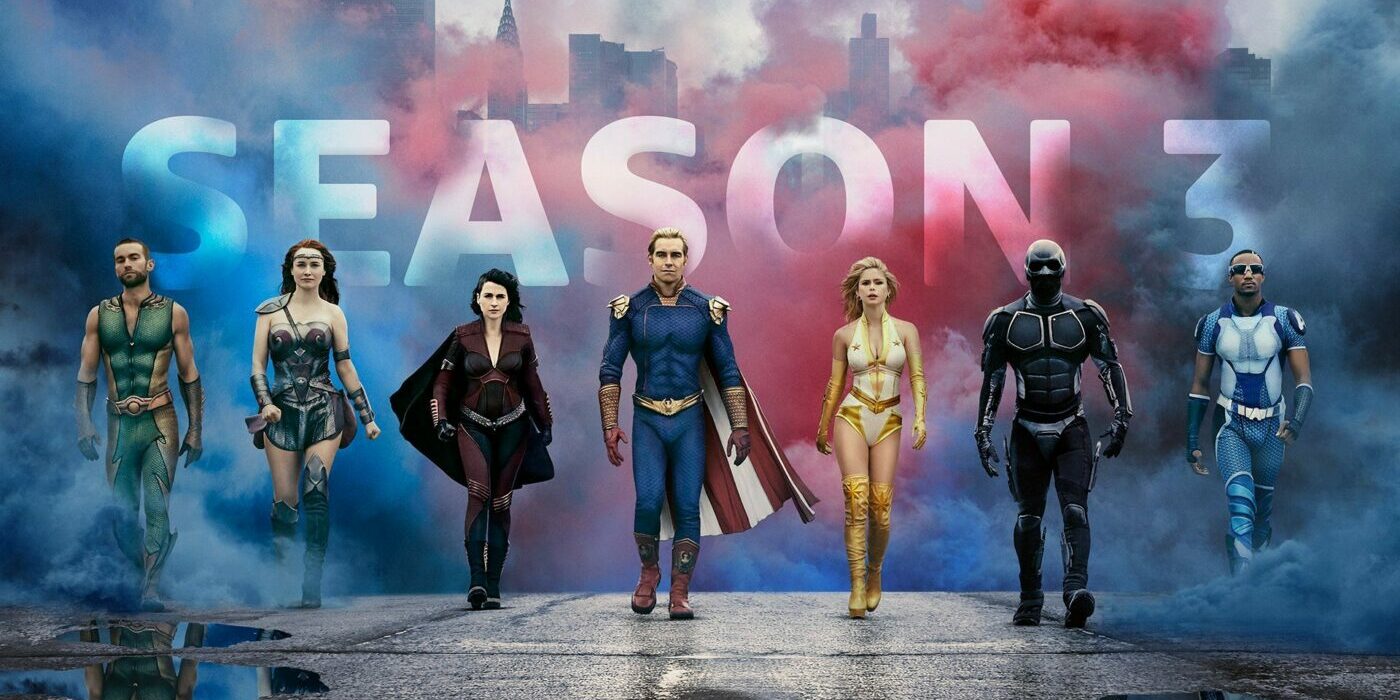 The boys are back together and filming season three with some new supes.
Those that are alive are returning – Karl Urban as Billy Butcher (who really should drink better beer), Jack Quaid as Hughie Campbell, Laz Alonso as Mother's Milk, Karen Fukuhara as Kimiko, Tomer Kapon as Frenchie, Antony Starr as Homelander, Erin Moriarty as Annie/Starlight, Jessie T Usher as A-Train, Nate Mitchell as Black Noir, Chace Crawford as The Deep, Dominique McElligott as Queen Maeve, Claudia Doumit as Victoria Neuman, and Giancarlo Esposito as Stan Edgar.
View this post on Instagram
Joining the Vought crew this season is Supernatural's Jensen Ackles as Soldier Boy. In the comics he's member of Payback and aspiring Seven member, Soldier Boy has super-soldier level powers, is super fast, and is handy with a shield (yes, he is a parody of that Marvel guy). He's also a coward that sucks up to the supes he wishes he could be.
According to show creator Eric Kripke, Soldier Boy is being portrayed very differently in the show. Expect something stronger, more threatening, and assertive than the character in the comics. Someone that can go toe-to-toe with Homelander… and hopefully be able to keep his nose on his face.
Also joining the cast is Katia Winter as Little Nina, a Russian mobster that has ties to Vought who happens to be really, really short in the comics (and memorable for reasons I'm not going to get into here). It'll be interesting to see how she gets changed to fit the story and, uh, Amazon's sense of decency.
They're somehow covering Herogasm this season (its screenwriter has called it "glorious madness"), so they're obviously not afraid to go there. At all. The supes are going to a secret island that makes the club in season one look like a boring dinner party. We will definitely be seeing a bunch of new characters there, even if it's just brief glimpses.
One thing is for sure: season three is going to be wild.