'The Conjuring' Adds Demonically Possessed Water Bed to Its Bag of Tricks
Can you get away with murder by claiming demonic possession? The Conjuring: The Devil Made Me Do It argues you should.
The latest addition to The Conjuring franchise is based on the real-life 1981 murder trial of Arne Johnson, which the Warrens were involved in. He claimed that a demon jumped from an 11-year-old boy to him and then said demon caused him to kill his landlord, Bruno Sol. It was the first murder ever recorded in Brookfield, Connecticut, and was a sensation at the time due to Johnson's claim that the devil made him do it.
I think demon filled waterbed is a new one for the horror genre.
This is the direct sequel to The Conjuring 2. It looks on par with the rest of the franchise, which is based on paranormal cases demonologists Ed and Lorraine Warren took on during the 1970s and 1980s. It looks more focused on the possession of 11-year-old David Glatzel (how the Warrens got involved) and making up a new background for Johnson than what happened with the actual court case.
"'The Conjuring: The Devil Made Me Do It' reveals a chilling story of terror, murder and unknown evil that shocked even experienced real-life paranormal investigators Ed and Lorraine Warren. One of the most sensational cases from their files, it starts with a fight for the soul of a young boy, then takes them beyond anything they'd ever seen before, to mark the first time in U.S. history that a murder suspect would claim demonic possession as a defense."
It's kind of hard for me not to see the franchise as anything other than kitsch. I take joy in horrible horror movies, so I'll likely be giving this one a shot at home on my couch.
Patrick Wilson and Vera Farmiga return as the Warrens; they're joined by Julian Hillard (played one of the twins in Wandavision) as David Glatzel and Ruairi O'Connor as Arne Johnson.
The Conjuring: The Devil Made Me Do It debuts in theaters and on HBOMax June 4th.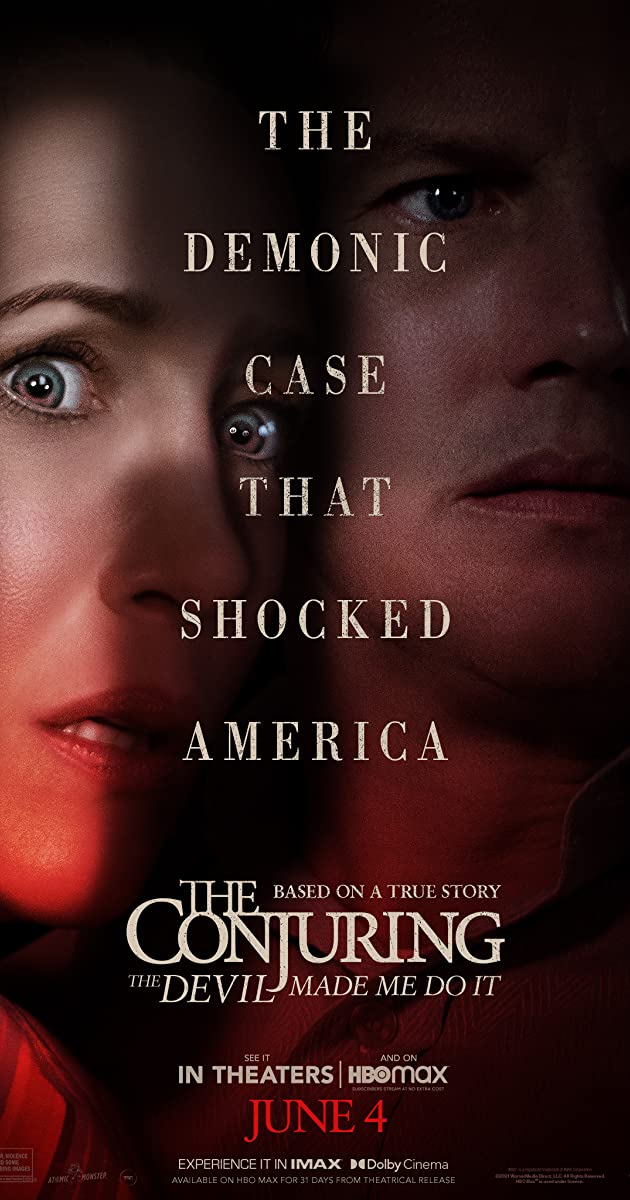 Latest News From BoLS: