The Green Knight RPG Begins With A Quest For Honor – Step Into The New RPG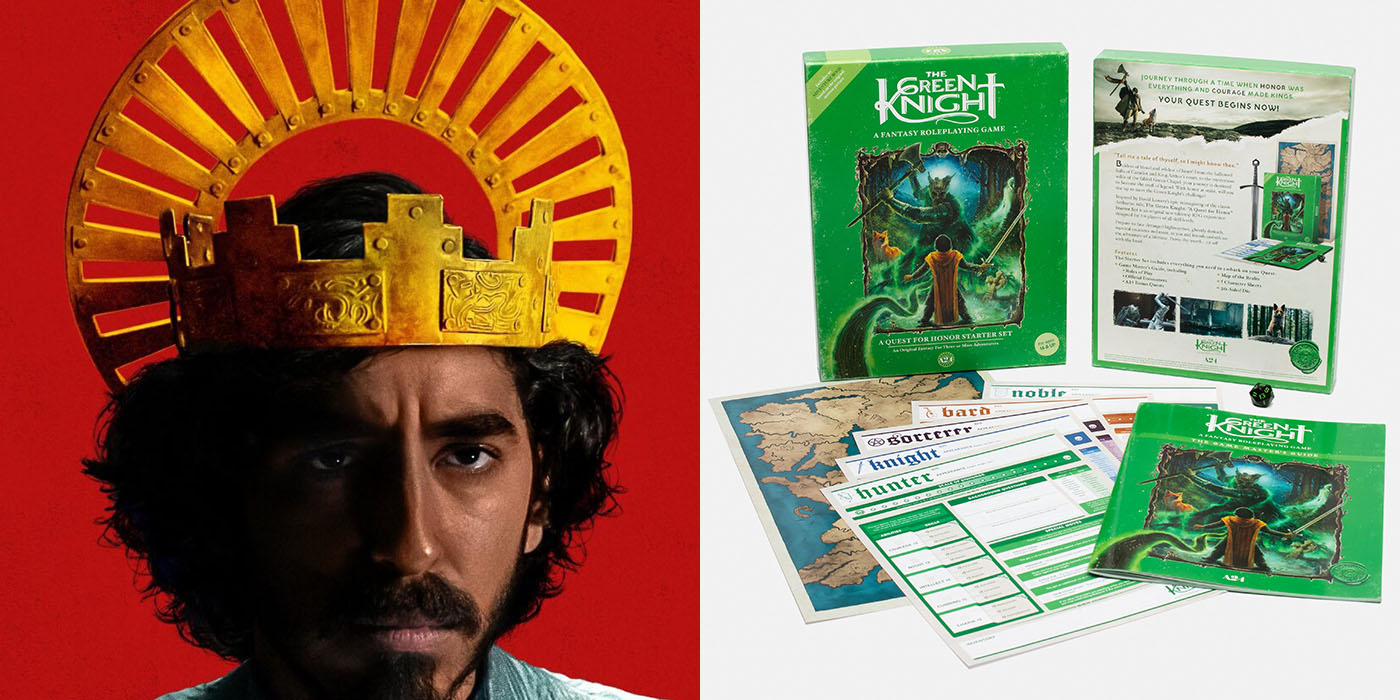 If, like me, you've fallen completely in love with the upcoming Green Knight movie, you'll want to check out its companion RPG.
When you watch the Green Knight trailer, you're really struck by the weight of it. Helmed by David Lowery and starring Dev Patel, this is a reimagining of the Sir Gawain and the Green Knight story, but it looks like so much more–it paints a whole world that you just want to step into. Full of vibrant color and fantastic characters, it's everything a good RPG world should have.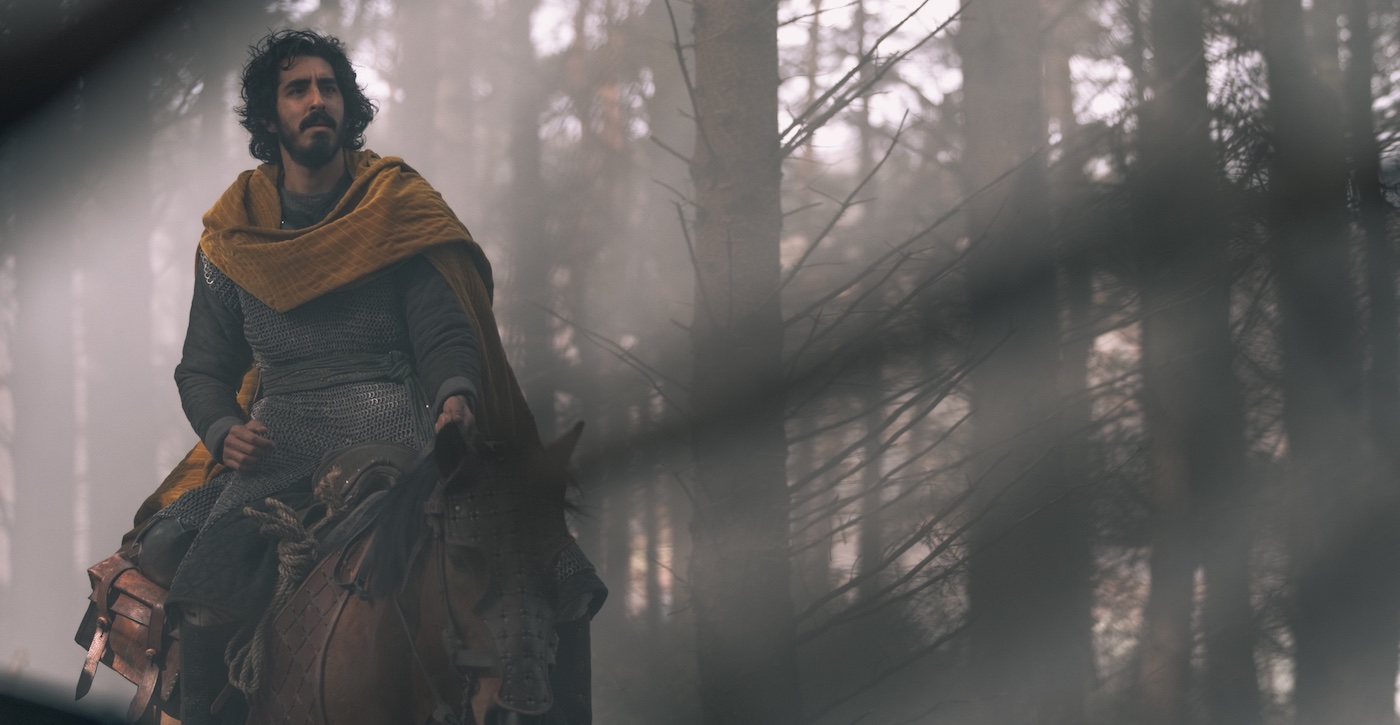 And so it's fitting that you can absolutely do that, with the companion RPG, The Green Knight, developed by A24. Originally released last year, you might have picked it up before, but if you haven't, consider this your invitation. Like everything these days, it starts with a nostalgia-fueled look back at the heady days of commercials in the 80s:
Like any good RPG, the Green Knight begins in a tavern, and it largely follows the same bones as the movie, with players taking on the role of characters who all share a connection to the mysterious Green Knight, and who must journey to find him in order to repay their debts.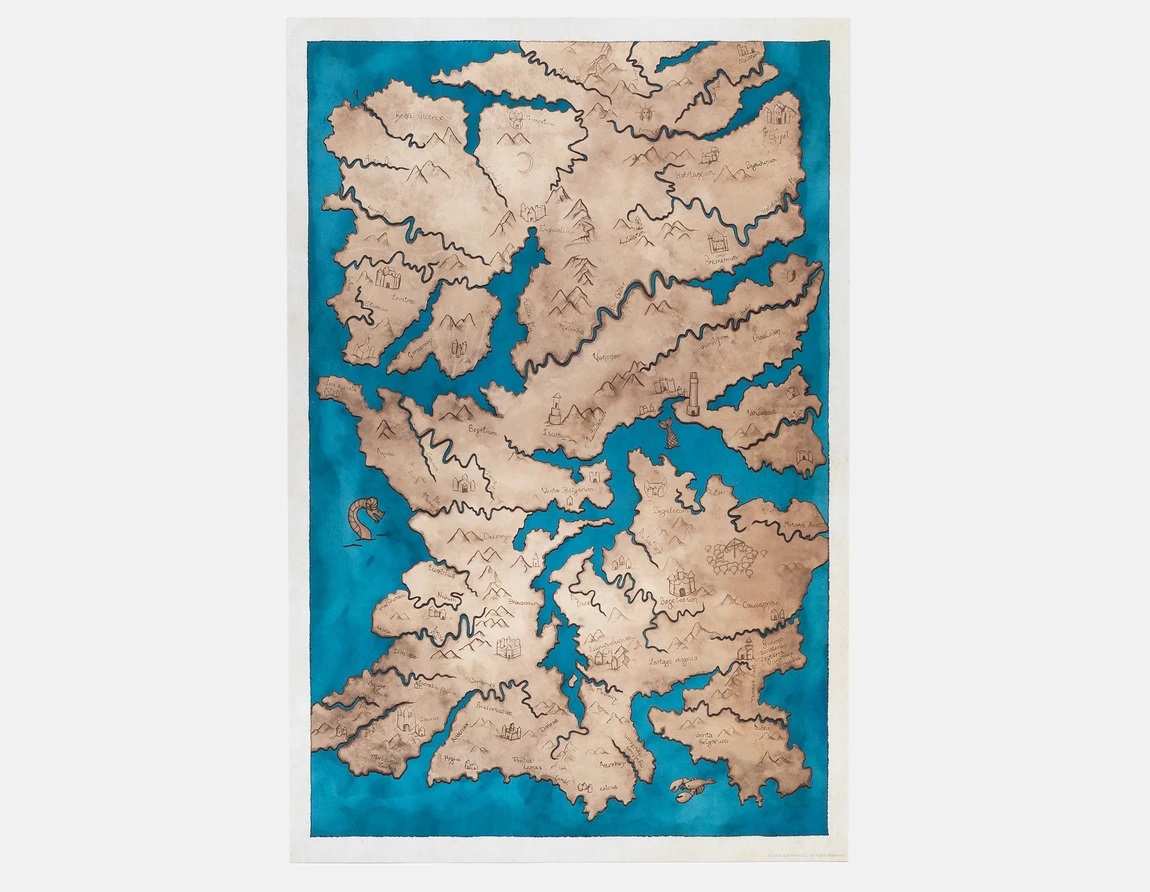 Spoilers may abound for this story, but it's also from the 14th century? You may not have read this back in high school when you first got really into King Arthur stories, so you might not know how the movie ends–just like you might not know that if only Romeo had been just a little more patient, things might have ended a lot differently for those two households of fair Verona, both alike in dignity.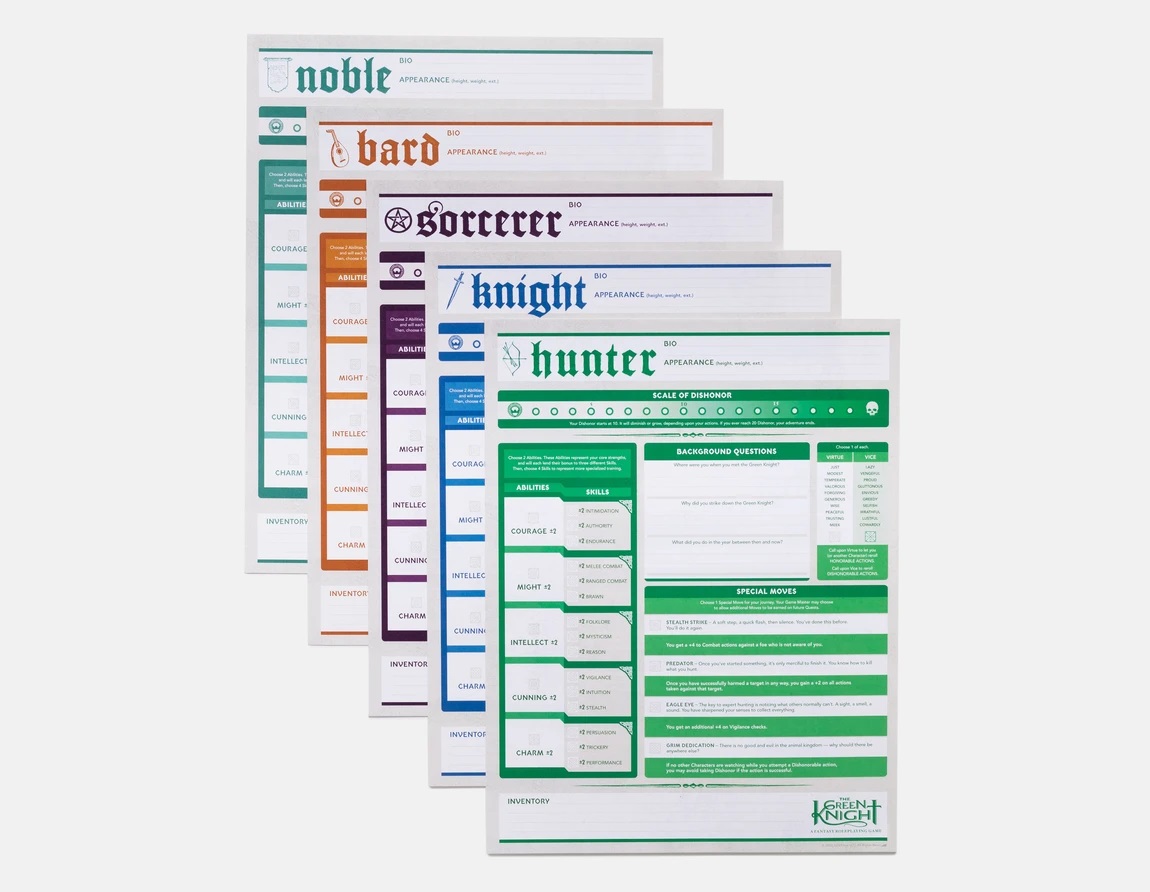 It's a pregenerated adventure that is great as a one shot–you take on one of five different classes, each with their own set of special moves–and you'll follow the map and the starter set. You'll also be able to get your hands on a list of official encounters and bonus quests and a map of the realm. Check it all out below.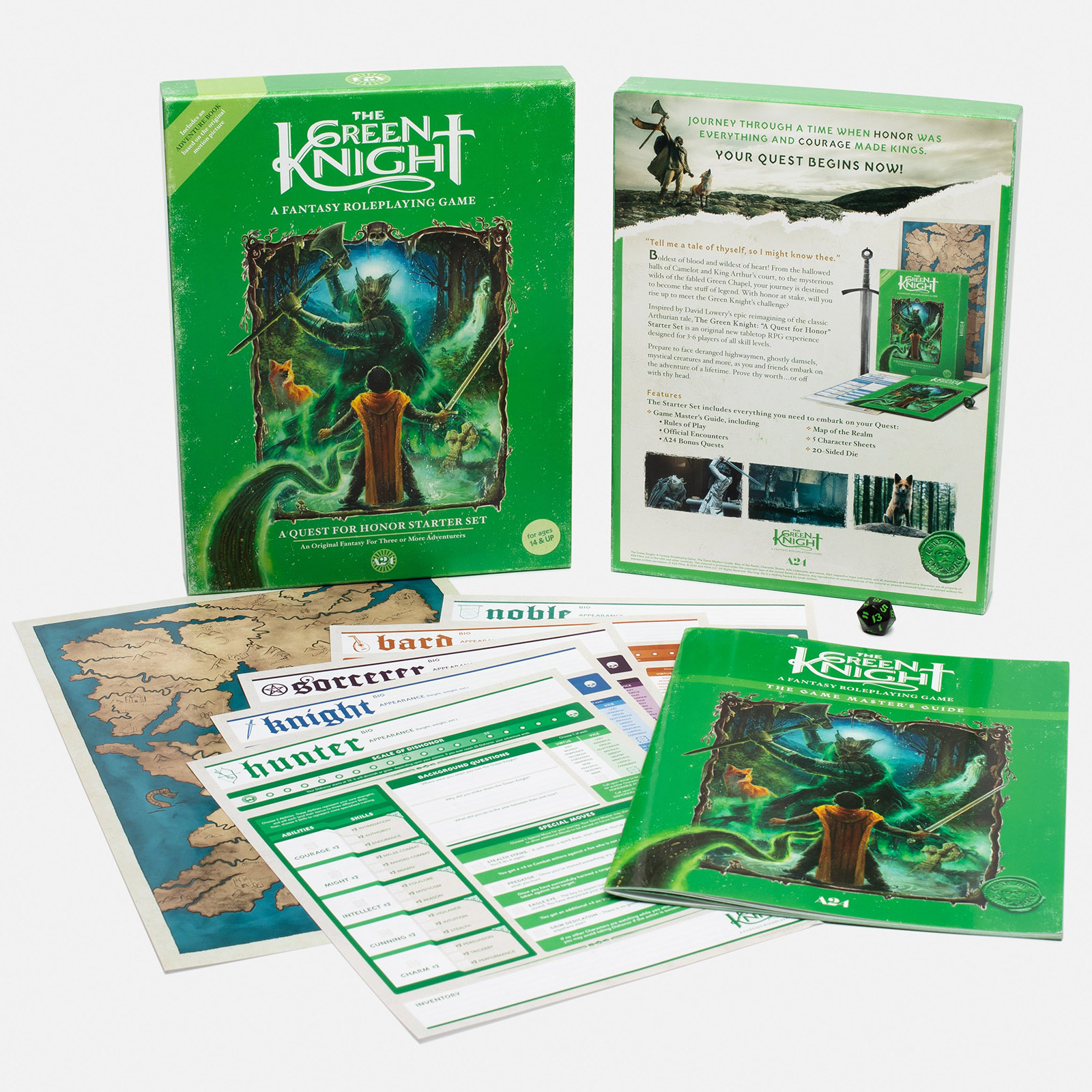 Subscribe to our newsletter!
Get Tabletop, RPG & Pop Culture news delivered directly to your inbox.
An original tabletop roleplaying game inspired by David Lowery's upcoming fantasy film The Green Knight.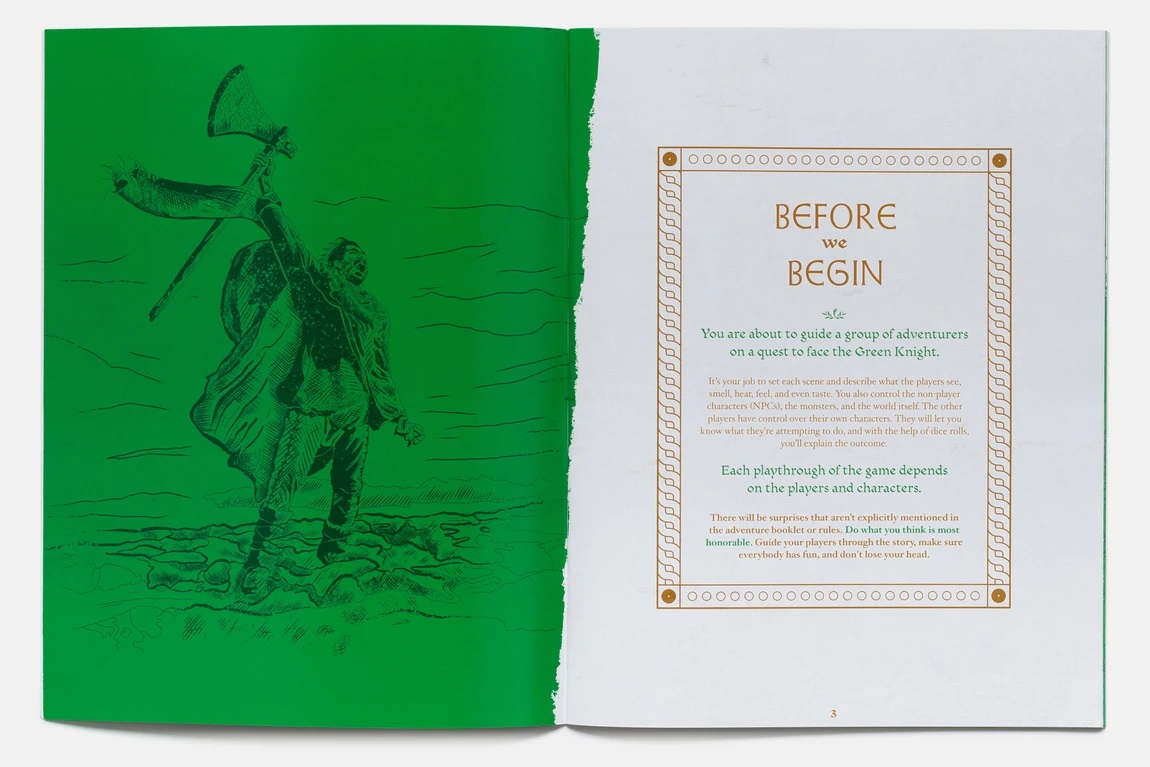 A Quest For Honor Starter Set includes: Game Master's Guide (with Rules of Play, Official Encounters, and A24 Bonus Quests), Map of the Realm, 5 character sheets, and 20-sided die.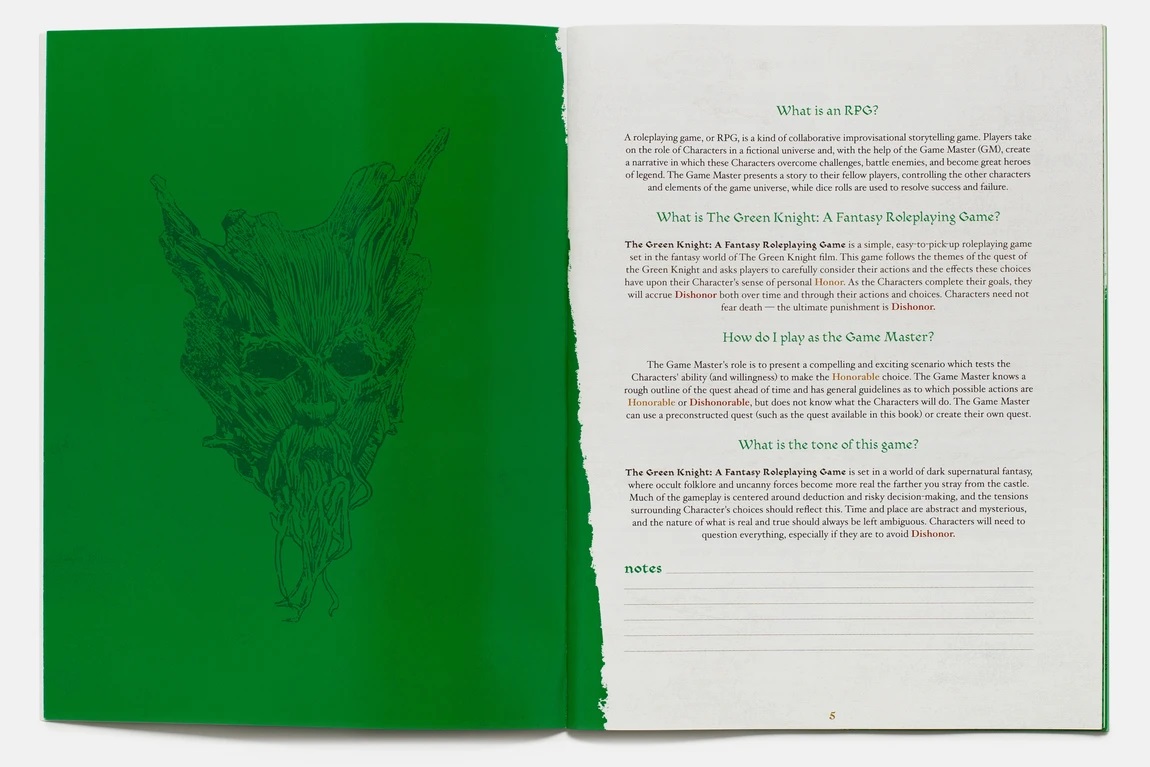 The game is available now from A24.
Happy Adventuring!