Warhammer Fest 2021 – Age of Sigmar 3.0 – What We Know So Far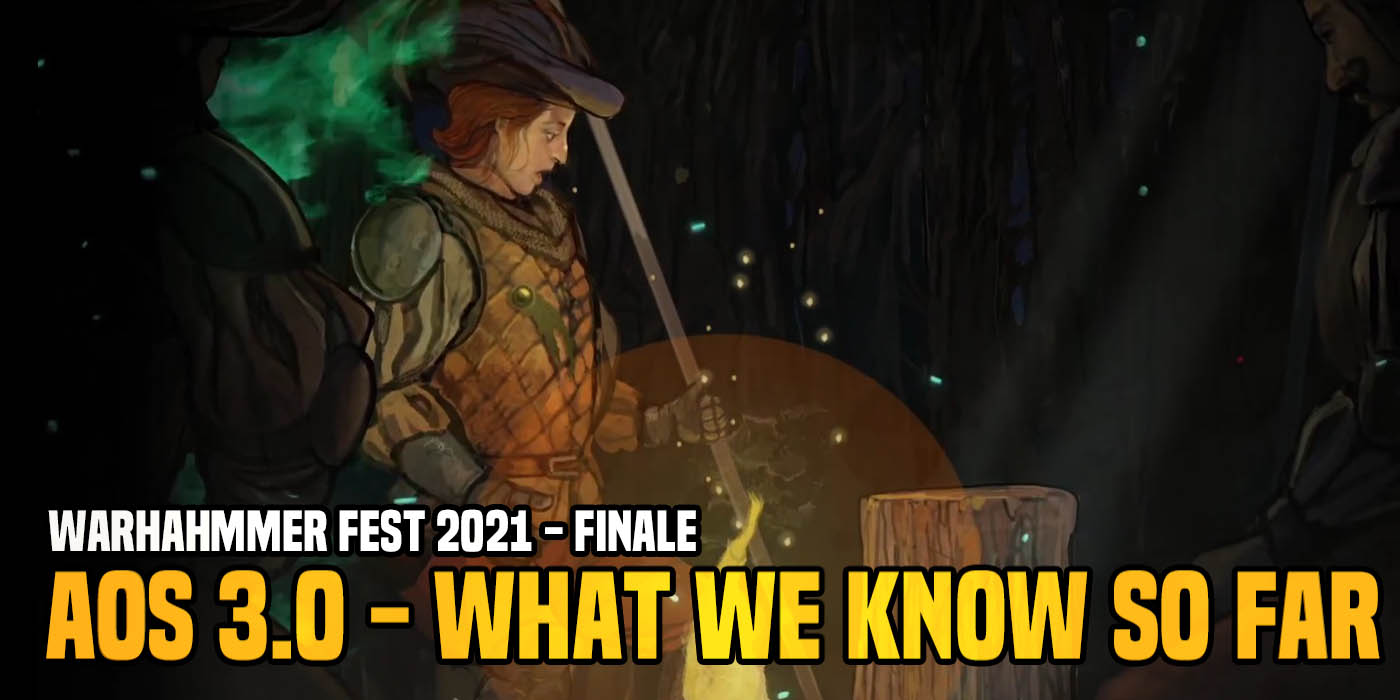 The next edition of Warhammer: Age of Sigmar is coming. Here's what we know so far.
The Warhammer team is excited to bring a new edition of Age of Sigmar. There's a lot of stuff coming and we're only getting a tidbit. First, if you haven't watched the it, check out this interview with a trio of the brains behind AoS 3.0.
Rules Tidbits
Less room for ambiguity – The rules have been worked on so that they should be cleaner and clearer with less room to "get them wrong" as it were. We'll have to wait to see what those look like.
Command points – the way that command points work and have been redistributed have also changed. For example, going second gives you more command points.
Warscroll and Core Battalions – it sounds like Games Workshop is attempting to fix the "have vs the have-nots" in terms of effective warscroll battalions with the introduction of Core Battalions. Could we be in store for standardized 1 Leader/2 Battleline Core Battalions?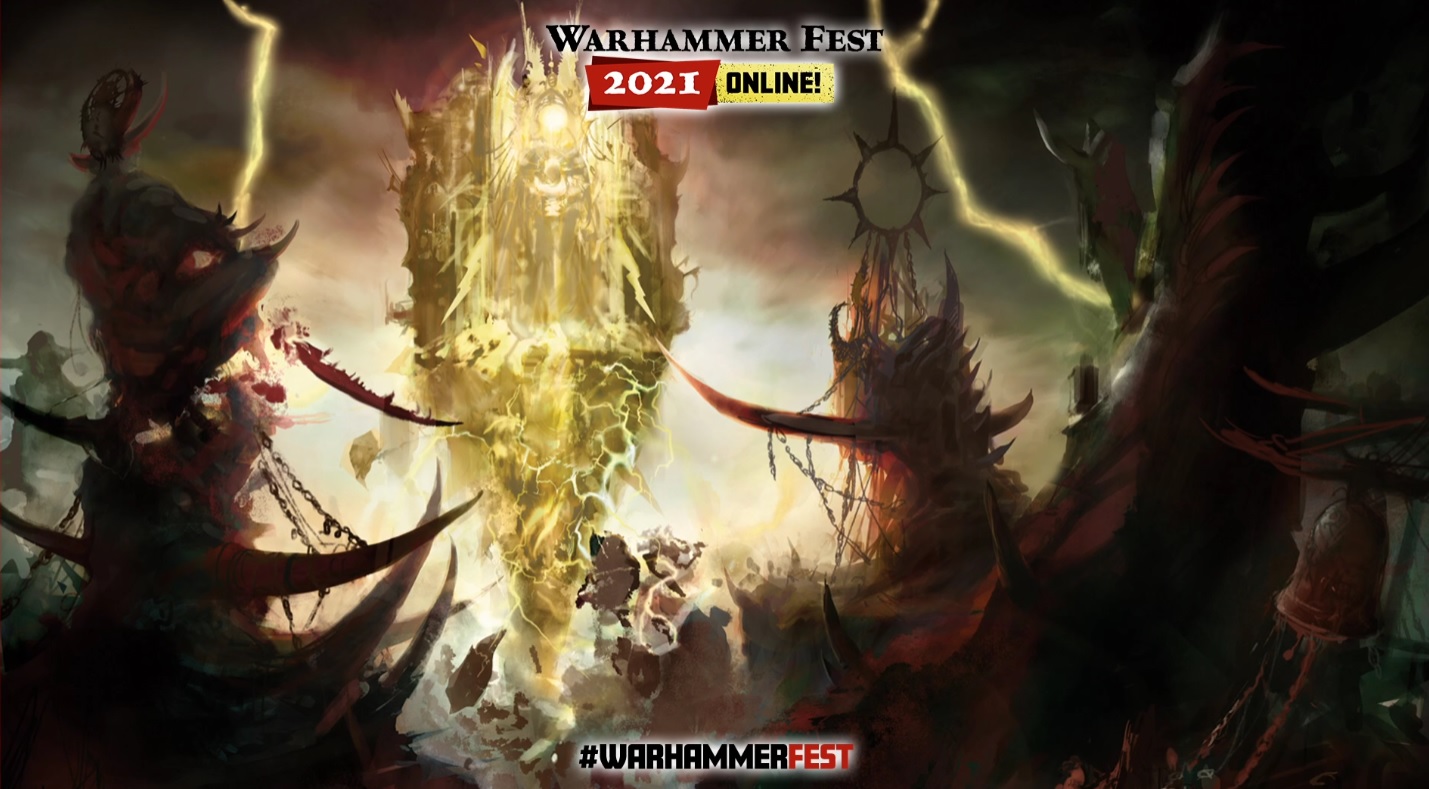 New Lore – There's new Realm-shattering lore coming. Based on the art work, things are looking pretty chaotic in the Mortal Realms.
"Gods are awakening" – we're not sure what this means but it sounds like there could be some big overall changes ahead in the Mortal Realm's pantheon.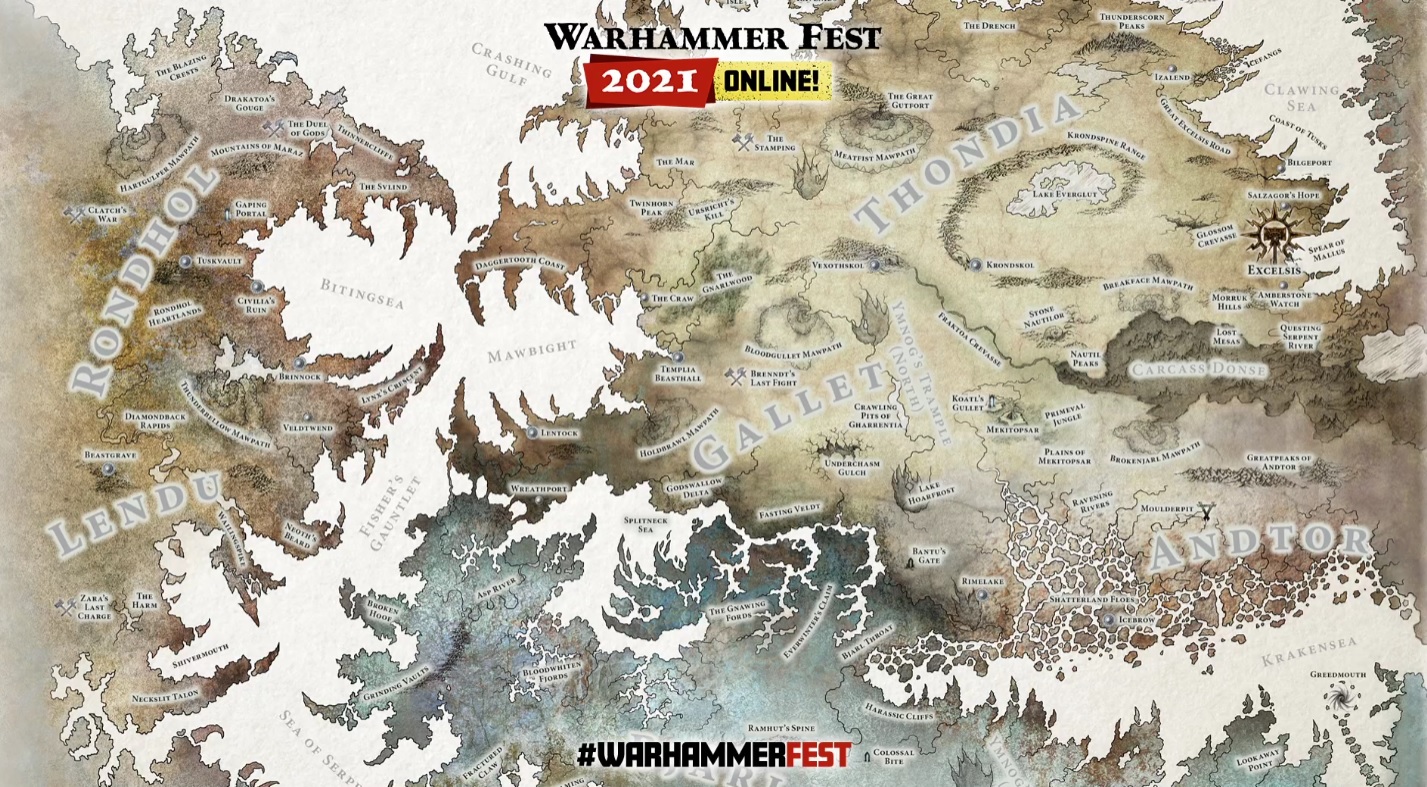 Era of Beasts – this was mentioned during the show, but it sounds like we might just get a new focal point of the action within the Ghur, the Realm of Beasts.
New Cover Art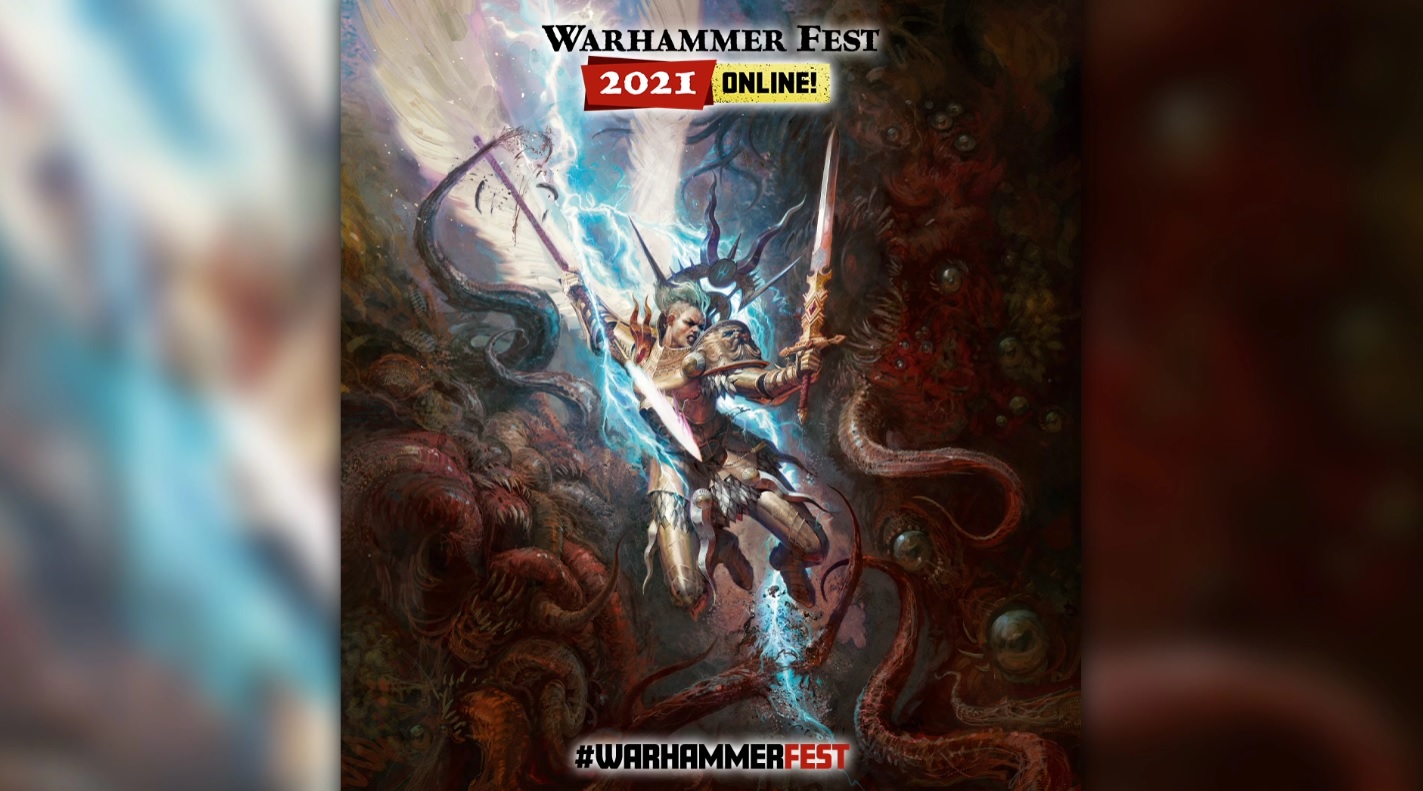 Subscribe to our newsletter!
Get Tabletop, RPG & Pop Culture news delivered directly to your inbox.
The Core Rule Book's cover has been revealed. It looks pretty epic!
Also mentioned was that since this will be a new edition, there will of course be a new starter box. The box will feature models that have already been revealed as well.
Final Reveals – New Enemies Approach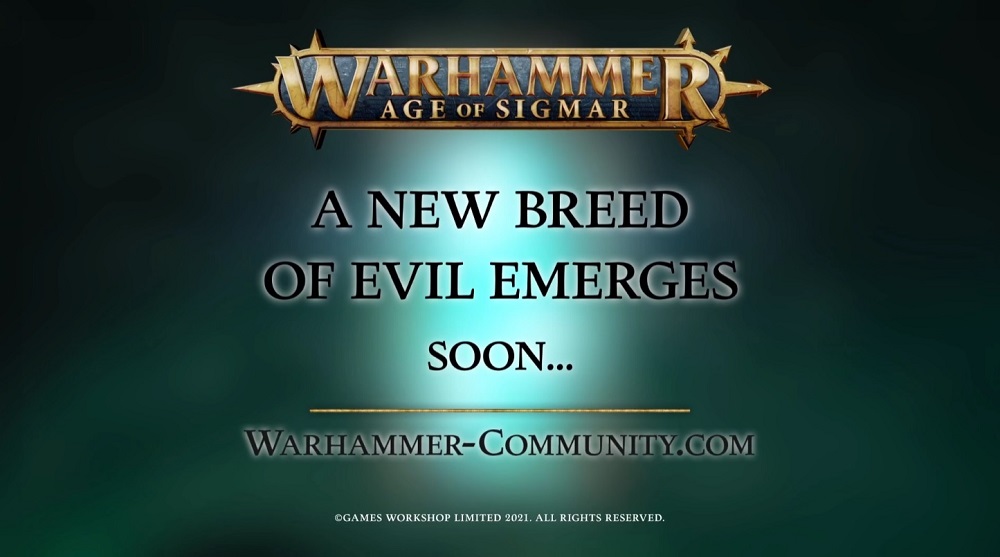 The final teaser showed off a squadron of Cities of Sigmar warriors on guard duty. There was a creepy poem that was recited.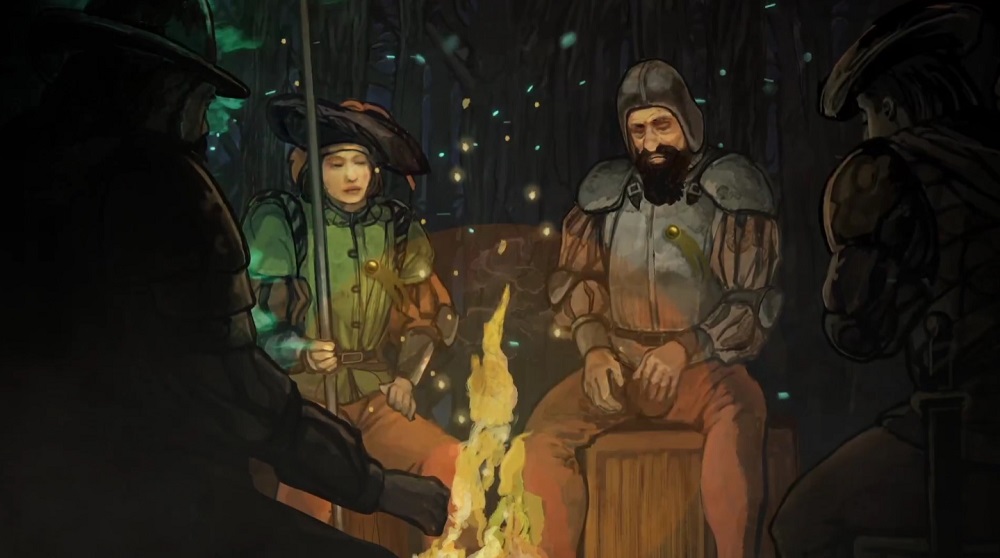 But perhaps the creepiest part of the reveal was what happened when we got a eagle-eyed view from the top…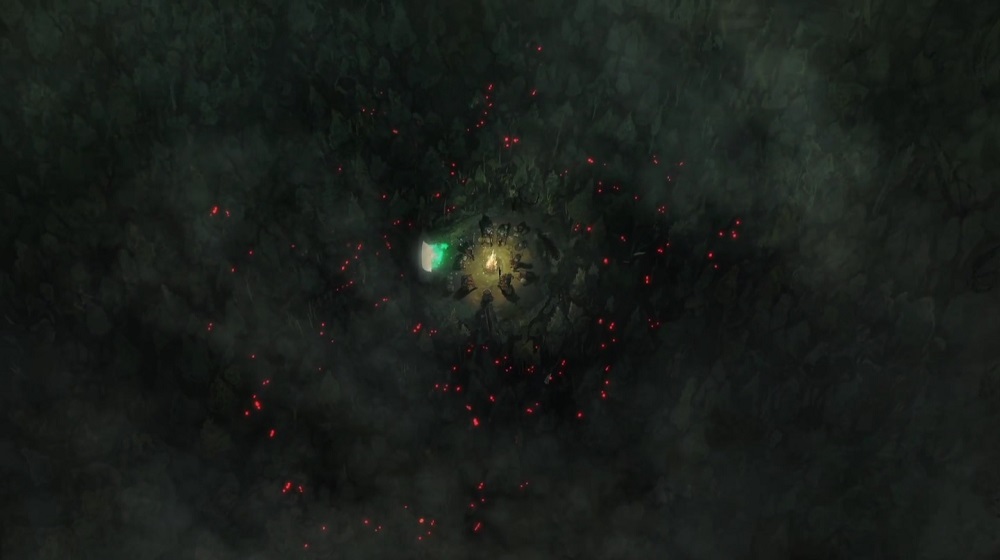 Red eyes in the forest and that squad is surrounded. That's our main clue as to who the adversaries will be in the forthcoming starter box. Anyone want to take a guess at who's about to launch that attack?
Stay out of the mire indeed…