Warhammer's Origins of Malekith: Tabletop Legendary Heroes – PRIME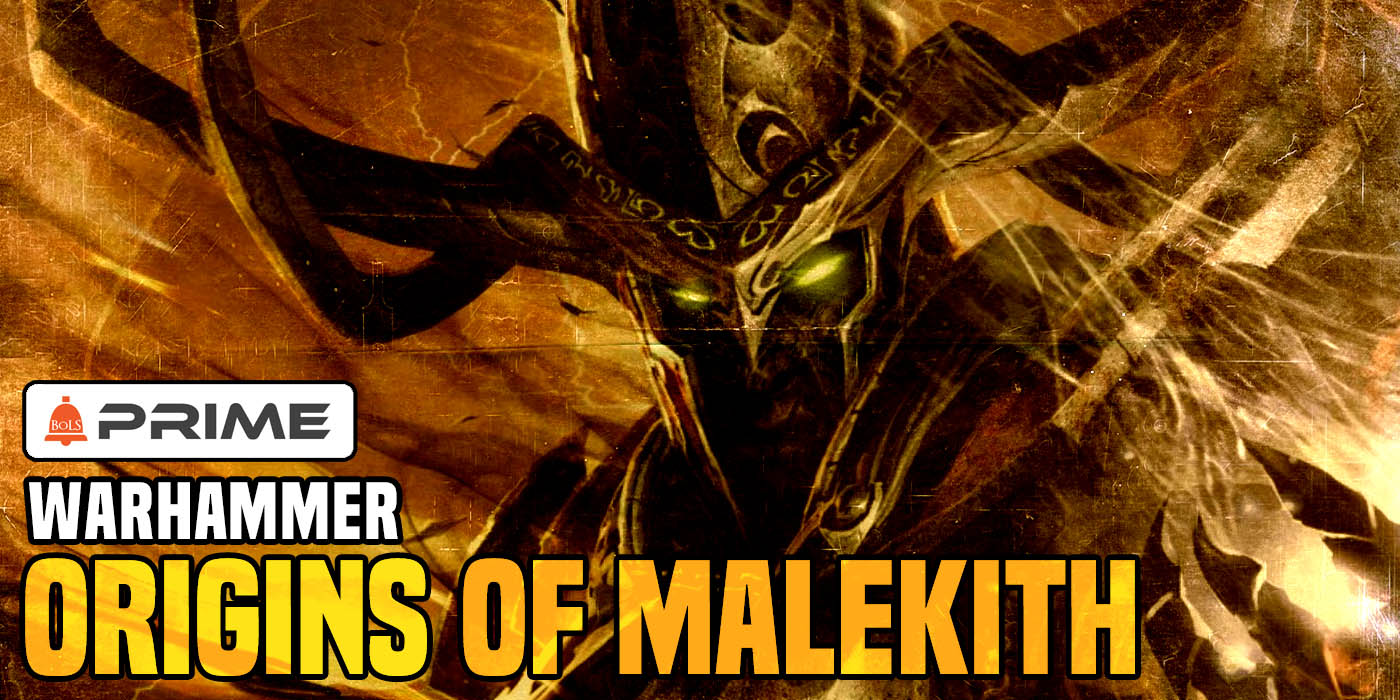 Malekith/Malerion is one of the most iconic figures in Warhammer lore, and his origins are spread across multiple universes.
Whether you were on his side or not, there's no question that Malekith, the Witch King, Supreme Leader of the Dark Elves, is one of the most famous characters in Warhammer lore. I still remember the first Dark Elves cover I saw when I started playing in 6th edition, which featured the mighty champion prominently, his enchanted blade lifted high and his hand dripping blood in striking comparison to Khaine.
It's also pretty cool that his face is totally obscured
But like everything in Fantasy, the Prince of Naggaroth owes his origin to several sources, and the inspirations for this dark sorcerer are rather widespread. Here's a deep dive into said origins and who this terrifying (and arguably justified) warrior-king was before becoming the Shadow God of Ulgu.
The Warhammer Origin Story
Malekith was the son of Aenarion, First of the Phoenix Kings and greatest of the Elves. His mother, Morathi, was Aenarion's second wife, and he was the Prince of the province of Nagarythe by that right. When he was passed over as the next Phoenix King in favor o...

Already a member? SIGN IN
Become a Member
Join BoLS Prime and get access to exclusive member-content and No ads.
Originally from North Carolina, Clint comes to Austin as the latest in a long list of haunts of a wandering actor. An avid gamer, writer, actor, pyrotechnician, and general nerd, he writes two Age of Sigmar weekly articles for Bell of Lost Souls from a slightly less than meta angle, plus a weekly tournament roundup. When not busy being a clueless cowboy, Winterfell Bannermen, or whatever else acting life throws at him, he enjoys reading folklore from around the world, writing narratives for his Wargaming armies, or watching all the movies he can. Look for his storytelling podcast, By the Dancing Fire, or find him on Twitch at RedWendigo13.