Your Dice Collection Needs A Gorgeous Giant D6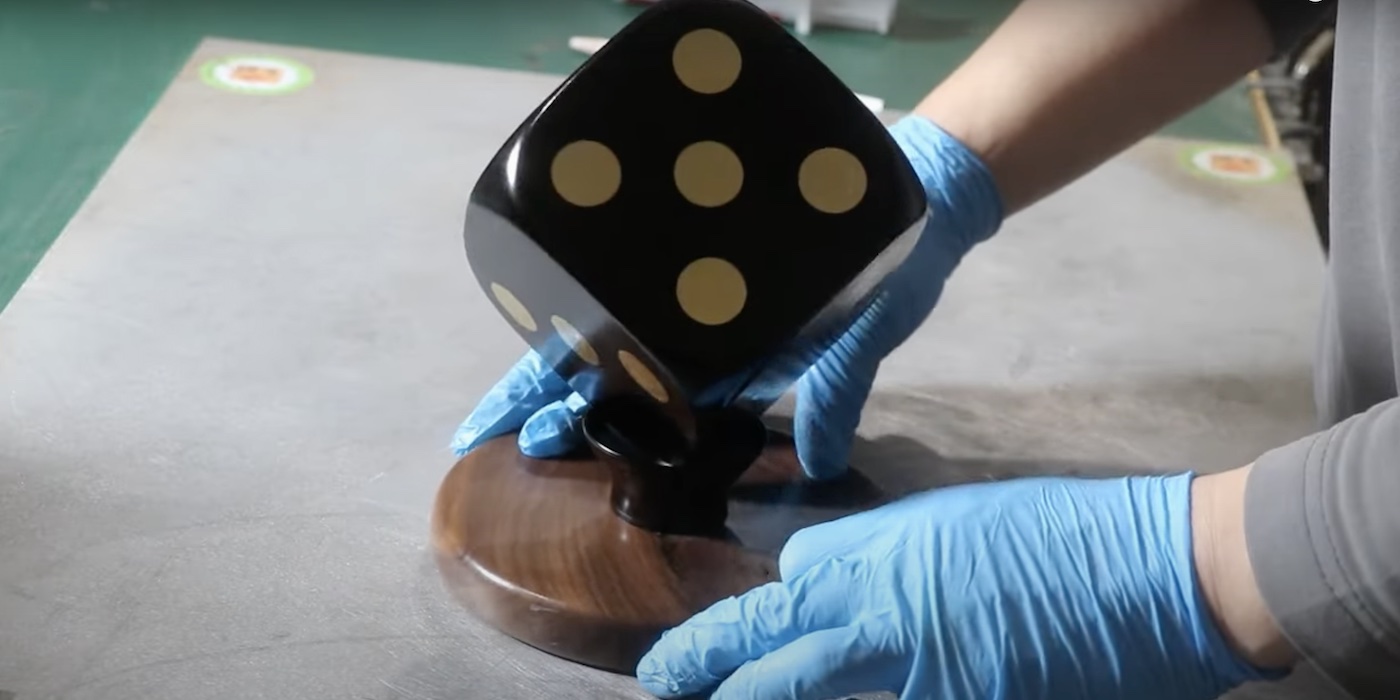 Not all dice are created equal.
You can buy an oversized foam or plastic die on Amazon, but it won't be this oversized die made from a solid block of African blackwood. This beauty was made by Gao Wood Lab using talent and a bunch of specialty sanders, grinders, and polishers. The result is a gleaming, rich D6 with brass inlay pips that can be used for home defense in a pinch.
Make sure you check out the Gao Wood Lab Youtube channel – it shows off their gorgeous lathe and woodturning work.