Age of Sigmar: Yndrasta Deepdive – She's One Mean Stormcast Eternal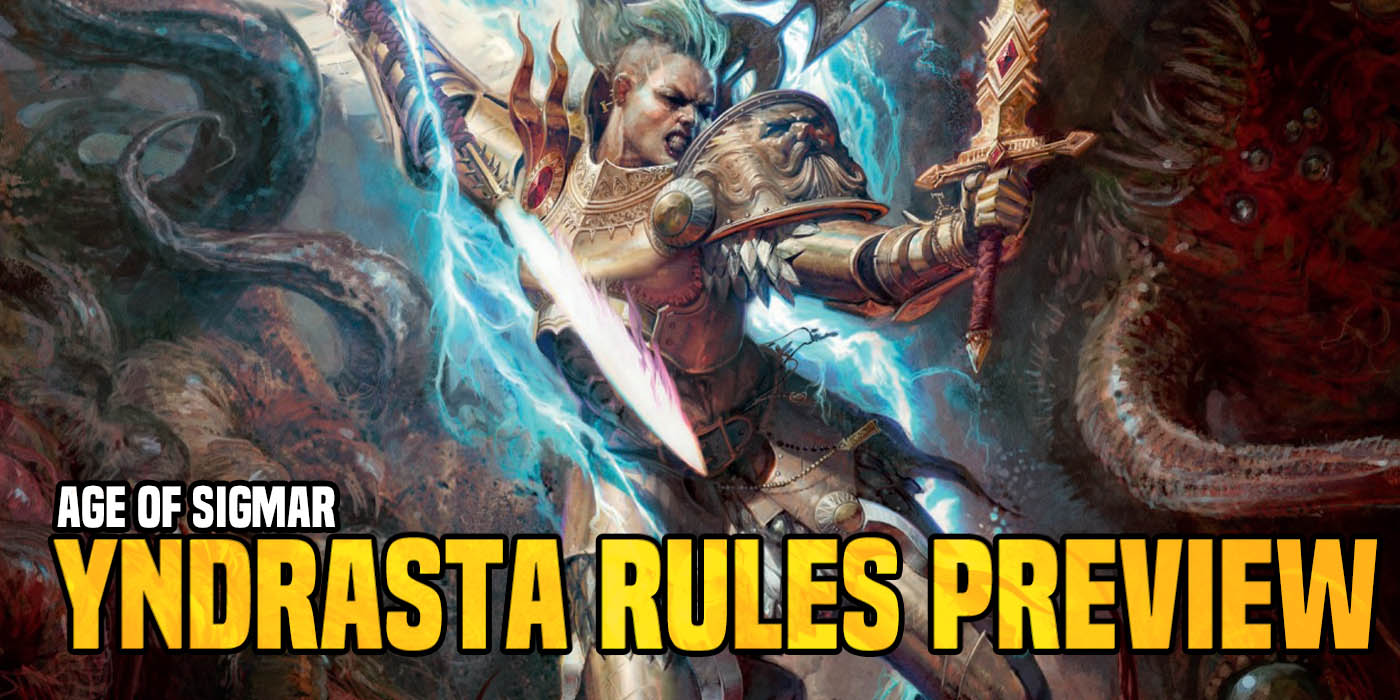 Yndrasta, The Celestial Spear is one mean Stormcast Eternal. We've got a look at her rules and "A Head-Hunting she will go!"
Stand aside Neave Blacktalon, Age of Sigmar has a new face for the new edition. No, literally – Yndrasta, The Celestial Spear is on the cover of the new Core Rules Book: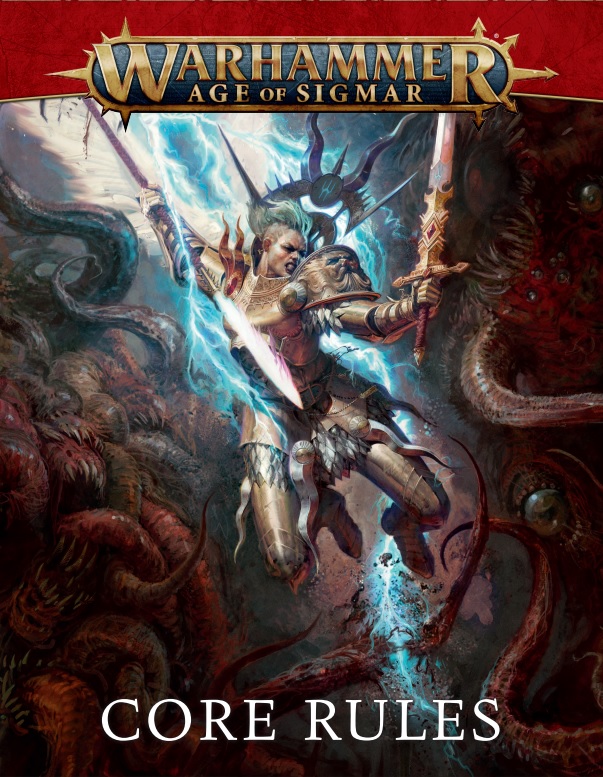 Today, we're getting a treat from Games Workshop with a closer look at the rules for Yndrasta herself. A Hero who is fast, deadly, and a threat from up close or at range, Yndrasta ticks a lot of boxes for the Stormcast Eternals. Let's see what she can do: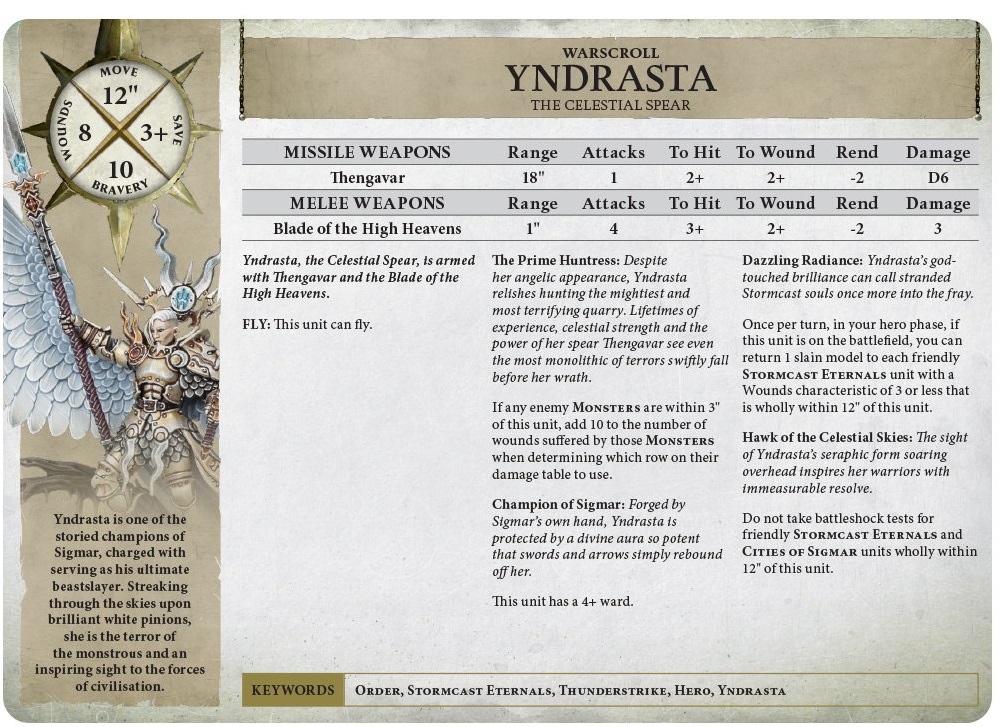 The Stats
Starting off with her stat-block, she's not messing around. 8 wounds with a 3+ save makes her tough and durable. She's also packing a 12″ move to help her keep up with and push forward in your army. In fact, you're probably more likely to have her outrun her support units so maybe keep that in mind before she goes HAM on the enemy's front line with no support. And the Bravery 10 means she won't be the victim of any Bravery shenanigans either.
The Weapons
Yndrasta has both a melee and missile weapon profile. Her missile weapon is the one and only Thengavar which is a mighty spear of the Stormcast Eternals.            It has an 18″ range and packs 1 shot. However, it hits on 2+ and wounds on 2+ so, while it's only 1 shot, it's got pretty good odds of hitting. But perhaps more importantly when it does hit, that -2 Rend will ensure it "sticks" it's target. Couple that with the D6 damage and it's a serious threat. Now, to be honest, D6 damage can make it a VERY swingy attack. There will be turns when you roll that 6 and kill a bunch of stuff. Then there will be time when you roll that 1 and plink a single grot. At least her melee attacks aren't a joke…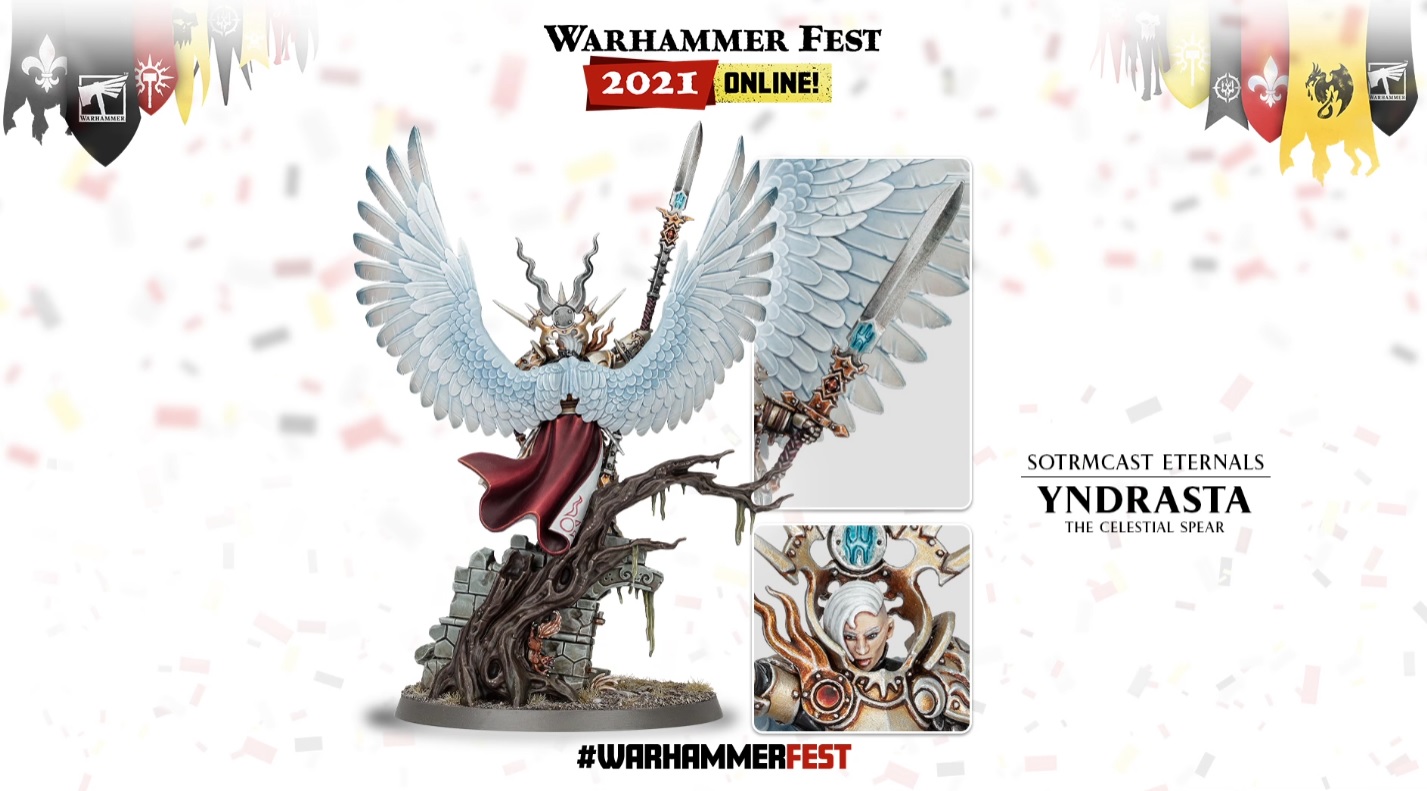 Speaking of which, the Blade of the High Heavens is going to bring some swift justice to it's enemies. A 1″ Range means she's not going to swinging in a Phalanx – she's gonna be up close and personal. With 4 attacks on a 3+/2+ profile she's often going to connect and wound. The -2 Rend will help ensure those attacks hurt AND the 3 damage per hit means that's a potential of 12 damage floating from her. Ouch. With the new smaller unit sizes that we're expecting to see in Matched Play, she could wipe units of 10 x 1 wound models in a single go.
Subscribe to our newsletter!
Get Tabletop, RPG & Pop Culture news delivered directly to your inbox.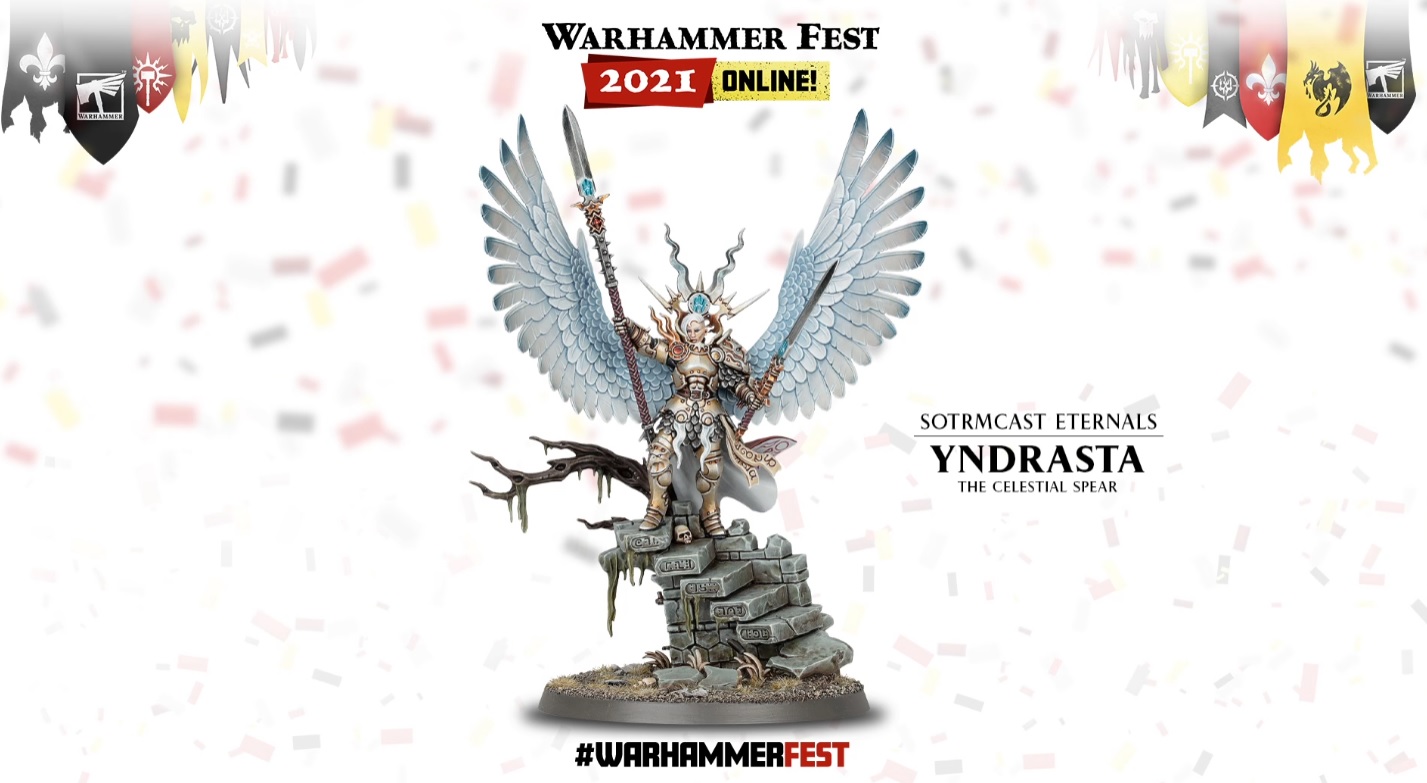 The Abilities
While Yndrasta is quite capable in combat, she's also a good field commander, too. She's got a few tricks up her sleeve besides the fact she has a 12″ move and can Fly.
As The Prime Huntress, she "weakens" Monsters by messing with their Damage Profile. When she's within 3″ she makes them add 10 to their damage profile when determining which row to use. This is a truly unique ability and can cause her to trigger some weird effects.
She's also a Champion of Sigmar which gives her a straight-up 4+ Ward. That's fantastic for sticking around.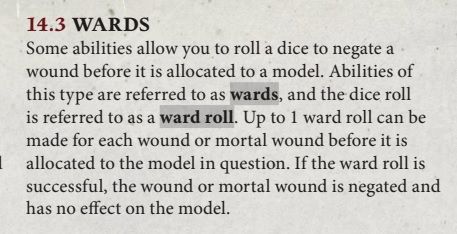 So if your opponent does manage to get an attack past your 3+ save, you'll still get to roll a 4+ to negate any wounds caused by the Damage of those attacks.
Yndrasta's Dazzaling Radiance also provides for some fantastic unit regen! Pick a friendly unit wholly within 12″ and bring back a model with 3 or less wounds. Keep some bulky Stormcasts around and she'll keep them in the fight for sure.
And finally, Hawk of the Celestial Skies allows for friendly Stormcast Eternals or Cities of Sigmar units wholly within 12″ to skip out on Battleshock tests.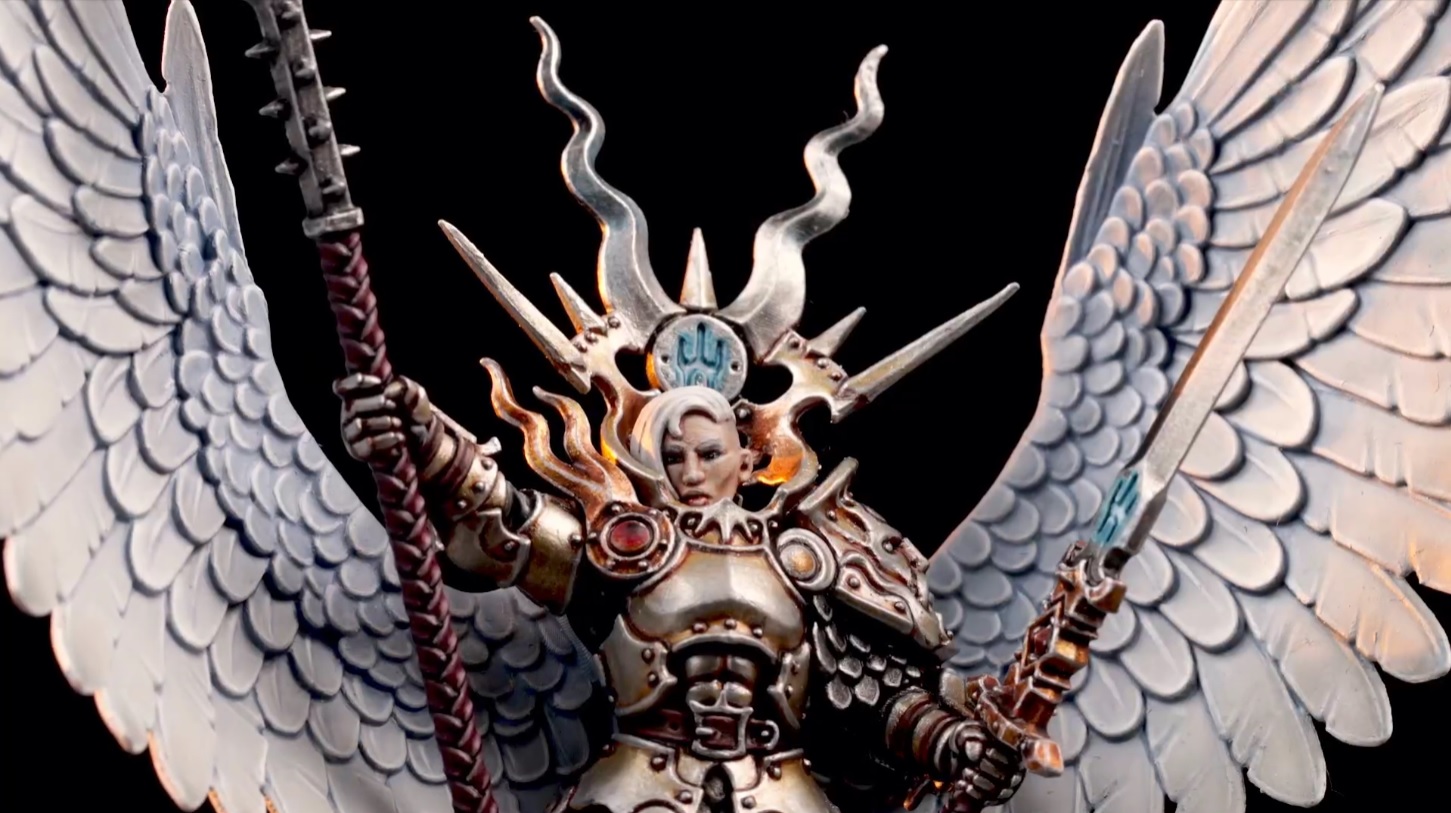 Yndrasta, The Celestial Spear is sure to show up in some Stormcast Eternal Armies in the future. Get ready to deal with her!