D&D: The Miniatures In 'Icons Of The Realm – Snowbound' Are Extremely Cool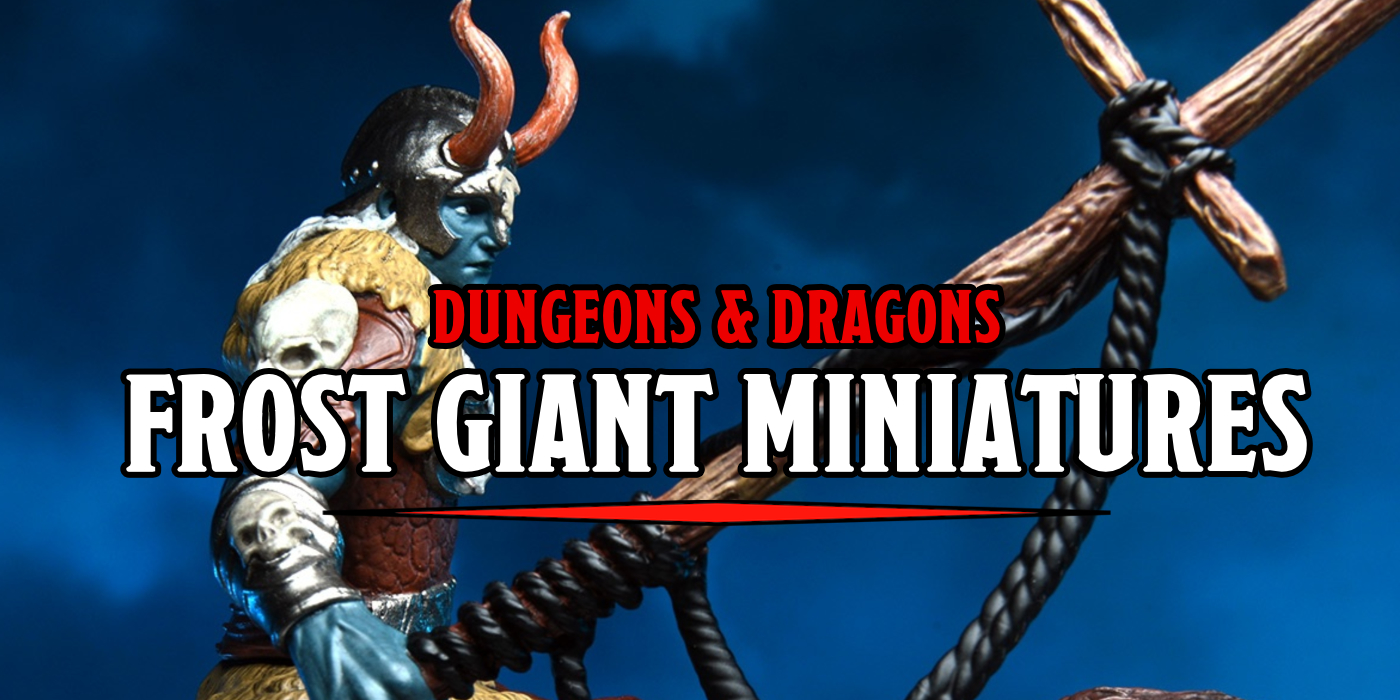 Come and check out the newest set of Icons of the Realms from WizKids and get a horde of snowbound adventurers, icy monsters, and more.
WizKids' Icons of the Realms sets are a fantastic way to level up your tabletop games, and while it might have been a while since you last played in person, odds are that one day you might have a game going in that spare room/Gary Gygax memorial dungeon complex (hey you might be Joe Manganiello) again. And that means you'll need miniatures. And when you need some beautifully painted miniatures just ready to play with, WizKids' has been knocking it out of the park with their latest booster boxes.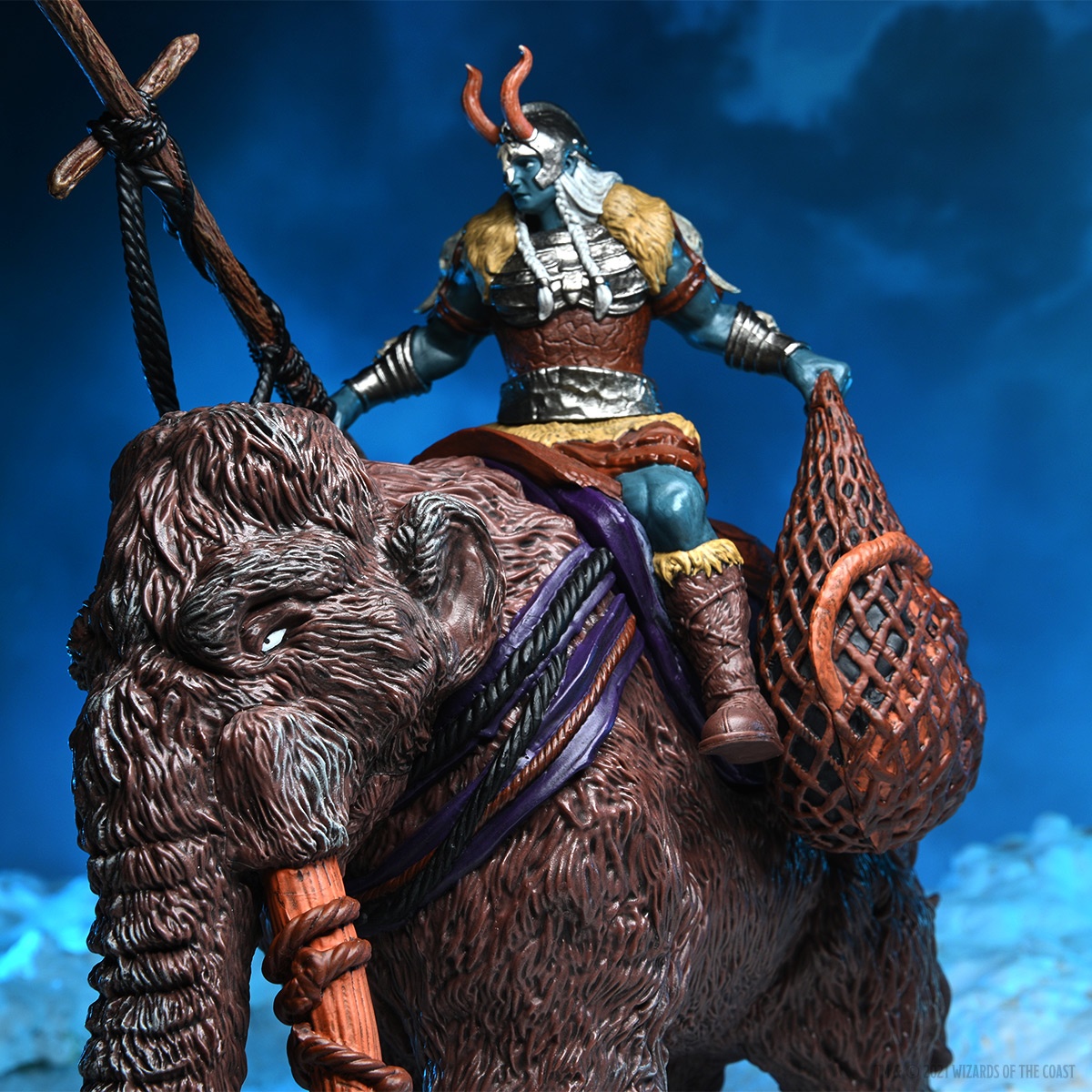 They tie in with popular adventures, so with this latest set you can get a bunch of minis prepped and ready for Icewind Dale or parts beyond. If you think ice is nice, if the snow makes you want to let it go, then Snowbound is the set for you.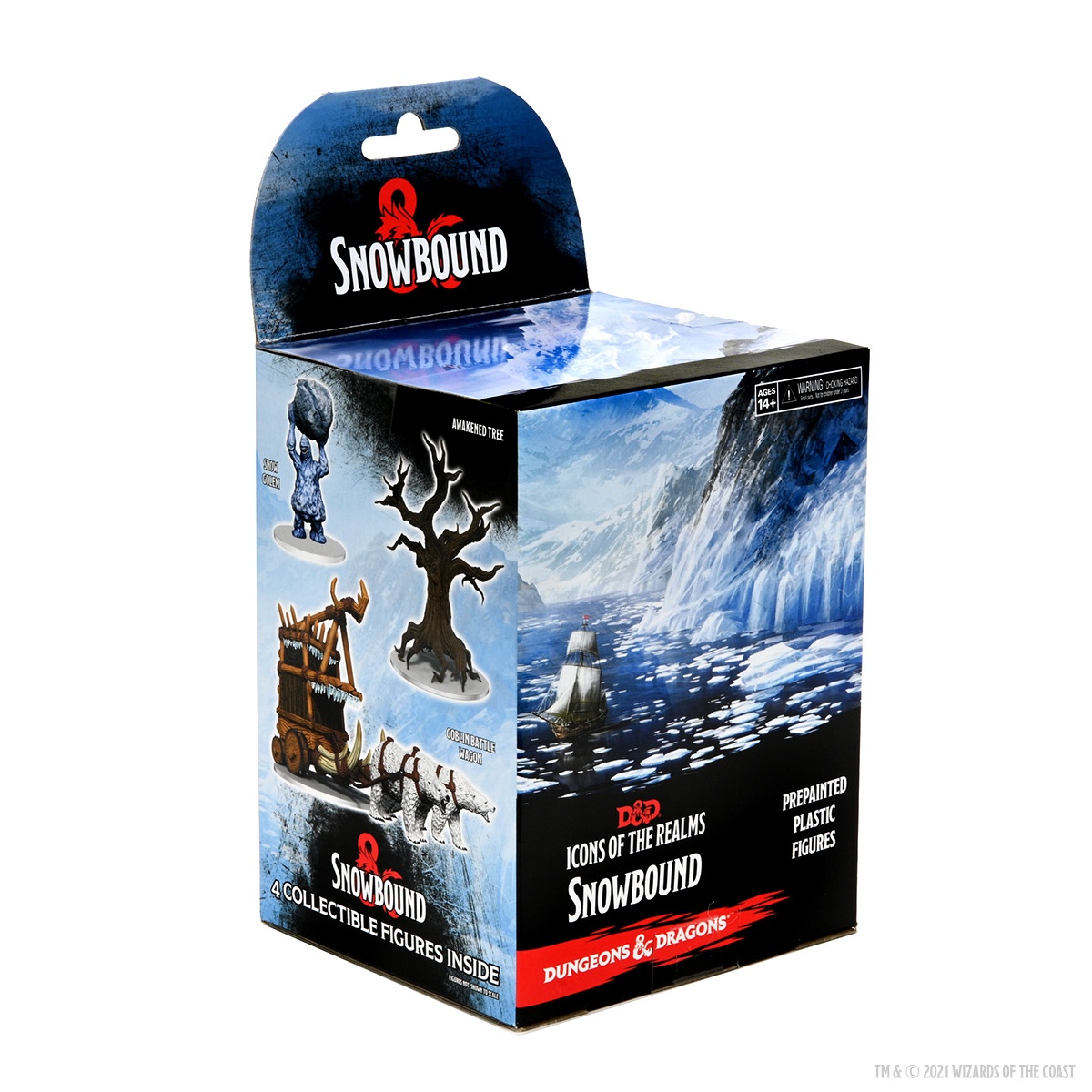 Whether sailing across the sea or trudging across the tundra, arriving in the snowy north is a journey fraught with peril. Once there, adventurers will have to contend with a wide variety of monsters while also battling the elements. Snowbound provides you with a myriad of options for foes to strike at your party from the snow drifts! Snowbound includes a menagerie of monsters for you to combat, including Galvan Magen and Skeletal Sentinels. You could also encounter a Warforged Titan on your epic adventures through the snow. With so many exciting new monsters, Snowbound is an incredible set for any collector!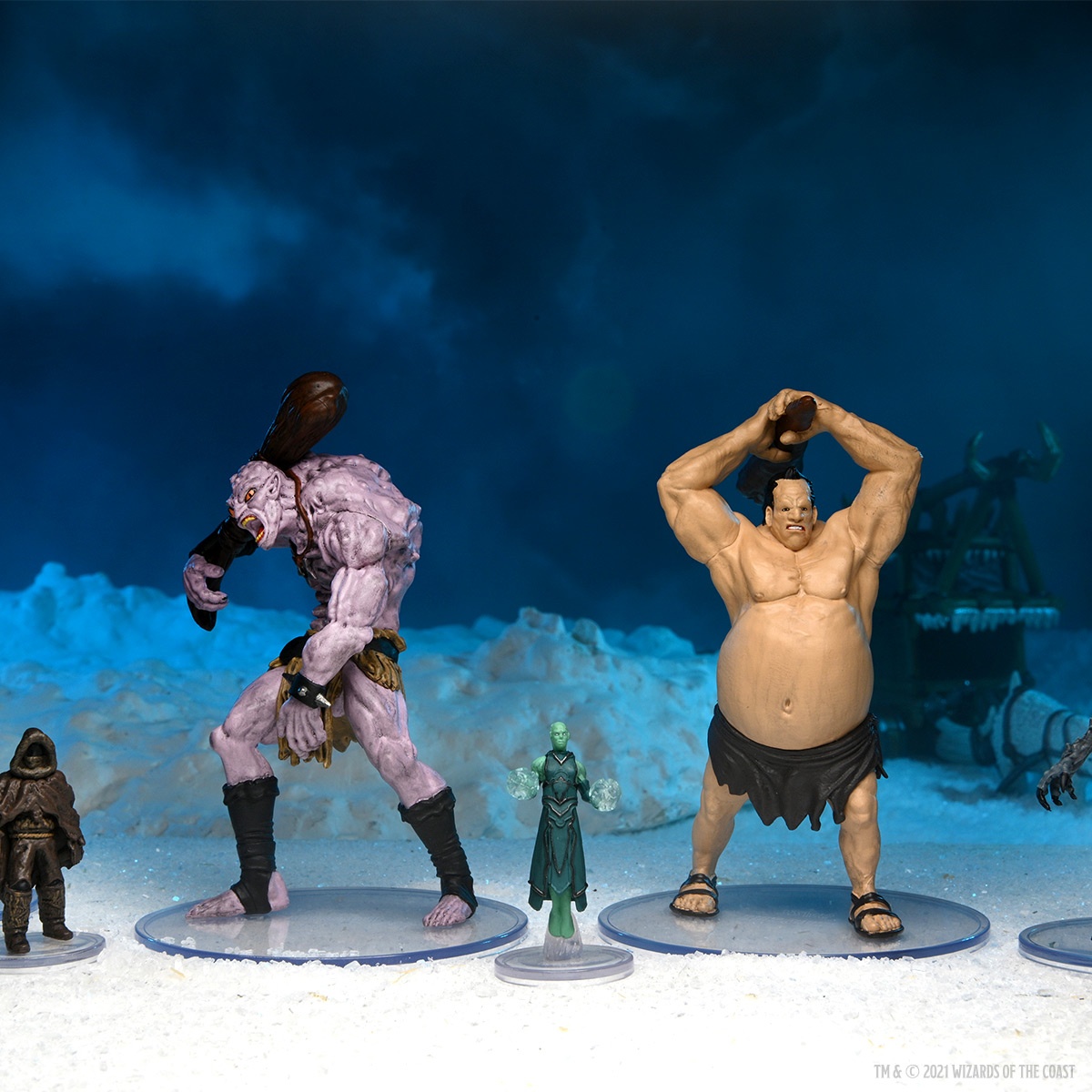 This Icons of the Realms fantasy miniature release comes in two product configurations: the Huge Booster and the Huge Booster 8 Ct. Brick.
Huge Boosters each contain four figures total: 1 Huge or Large figure and 3 Medium or Small figures.
Huge Booster Bricks contain 8 Standard Boosters (32 figures total).
Huge Cases contain 4 Standard Bricks (32 Standard Boosters, 128 figures total).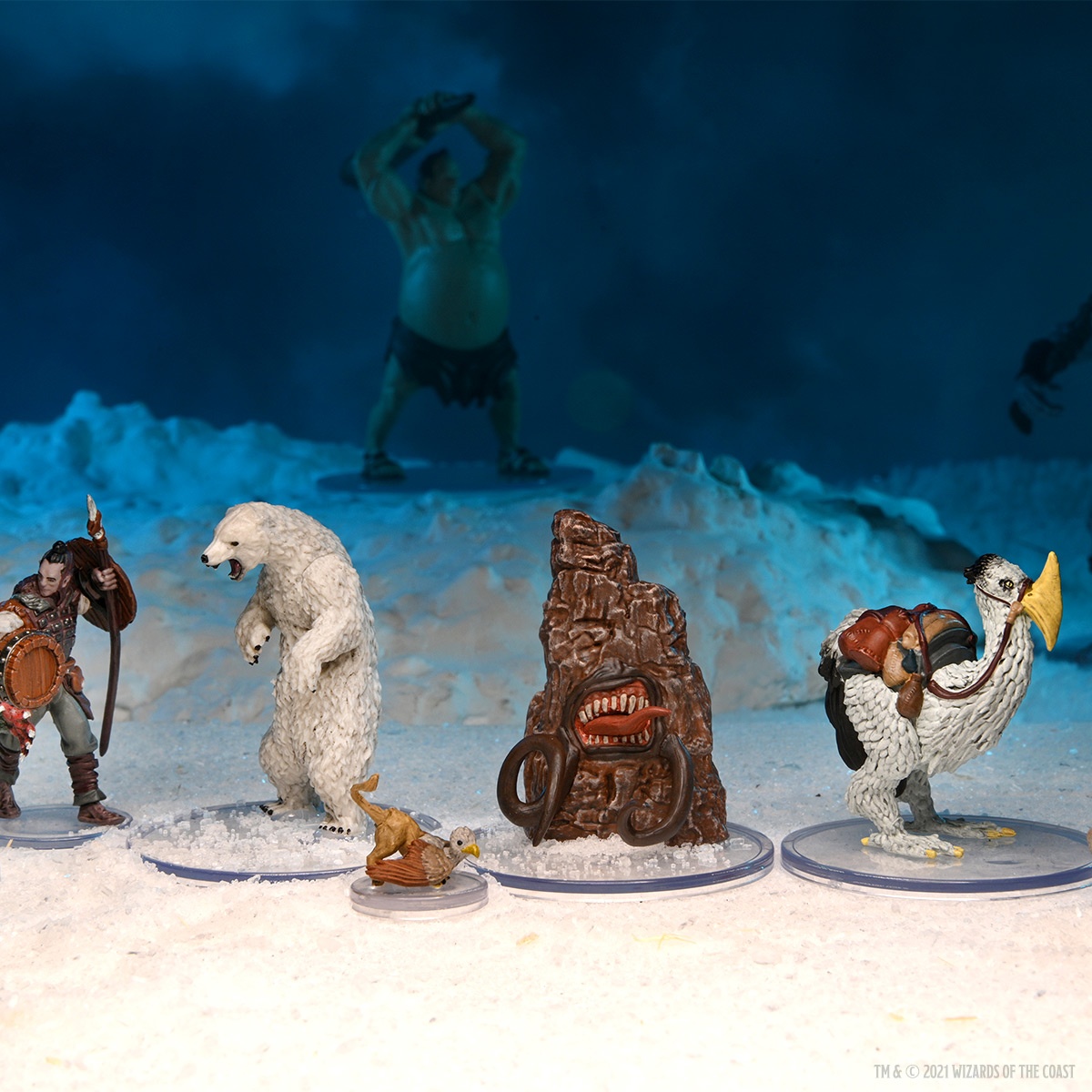 But that's not all, accompanying this you get a premium display piece–a miniature that's fit to ride into battle across your tabletop or to act as a set-piece. When you need those showstopper encounters, the Premium Sets are a great way to go. And fittingly enough, the one for Snowbound is a Frost Giant on a Wooly Mammoth.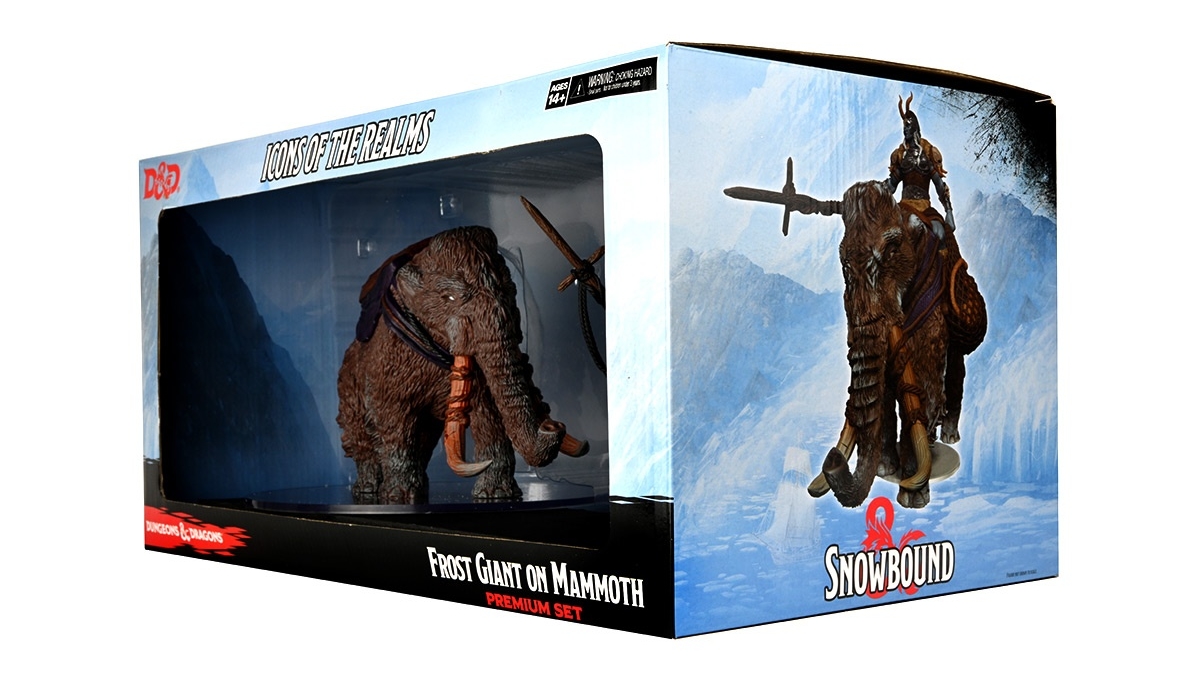 This dynamic premium set features a Frost Giant and  Mammoth that can be played separately or together with the Frost Giant becoming a mounted rider on the Mammoth!
Subscribe to our newsletter!
Get Tabletop, RPG & Pop Culture news delivered directly to your inbox.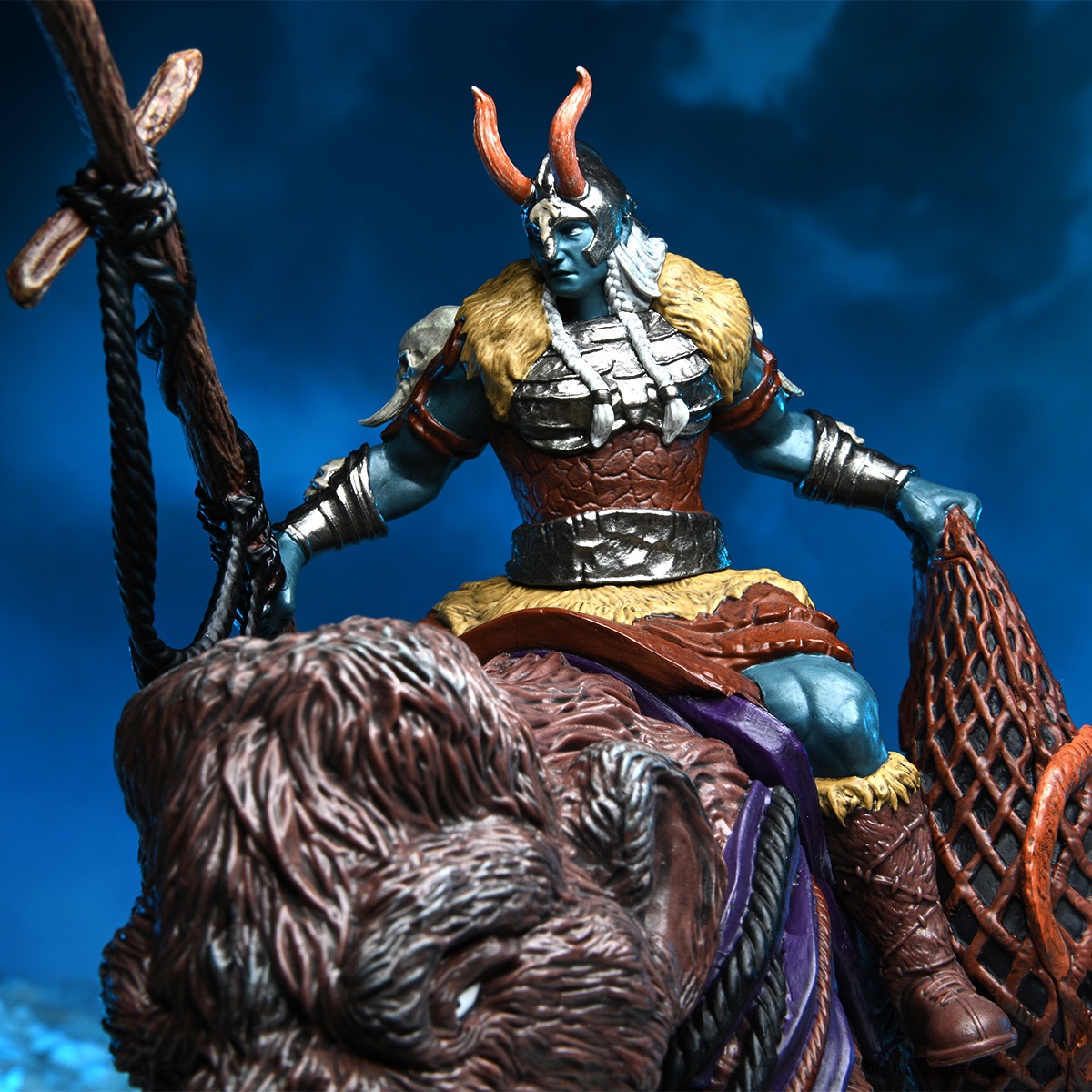 All of this will be releasing shortly in June.
Happy Adventuring!