D&D: The Original AD&D 'Deities & Demigods' Manuscript Is Up For Auction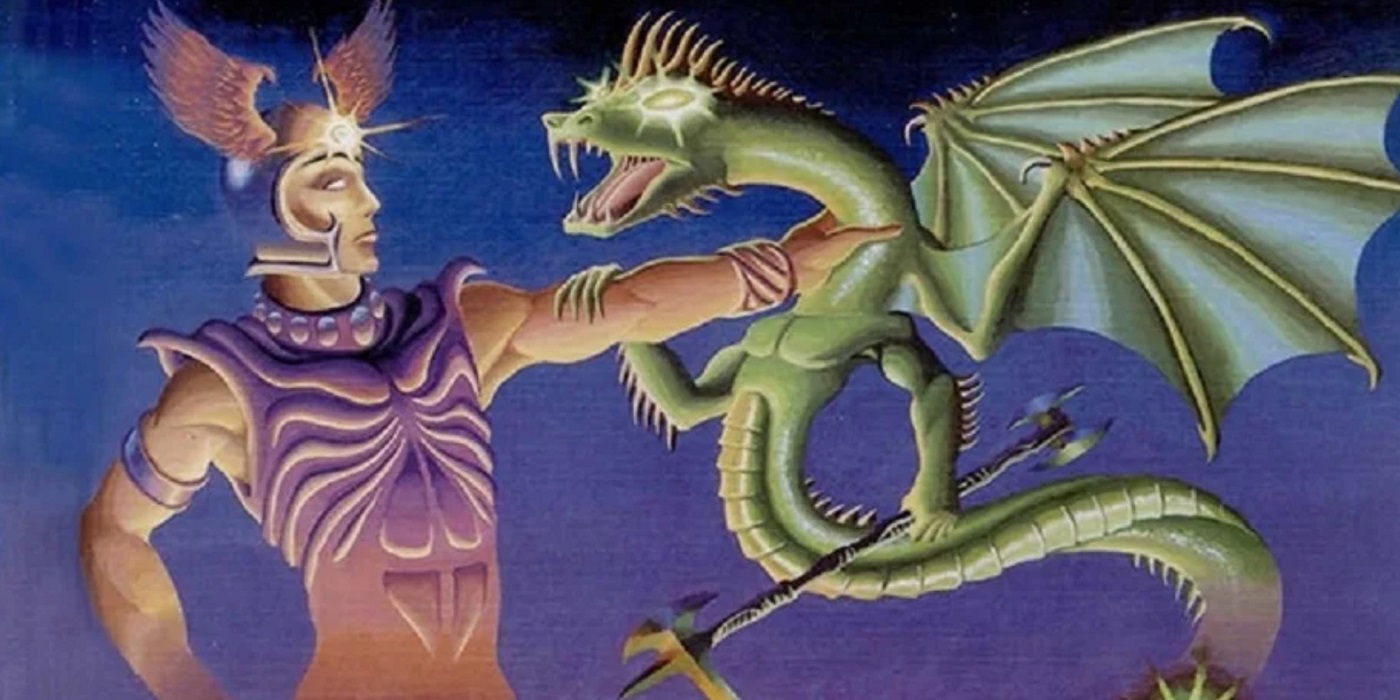 Now's your chance to own a piece of D&D history–the original manuscript that Jim Ward used for Deities & Demigods is up for auction on eBay.
A piece of D&D history has hit the Ebay Auction Block this week, as the original manuscript for Deities & Demigods, straight from the collection of Jim Ward, aka Drawmij (whose instant summons you might have used), who wrote the book and includes a memo on the collection itself.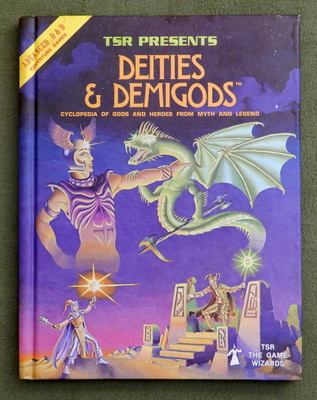 This is a one-of-a-kind opportunity to get your hands on a piece of AD&D. This is one of the most talked about early D&D books, as the manuscript contains the deities from Michael Moorecock's Melnibone series in there. Let's take a look at the manuscript, which at press time is going for $12,300.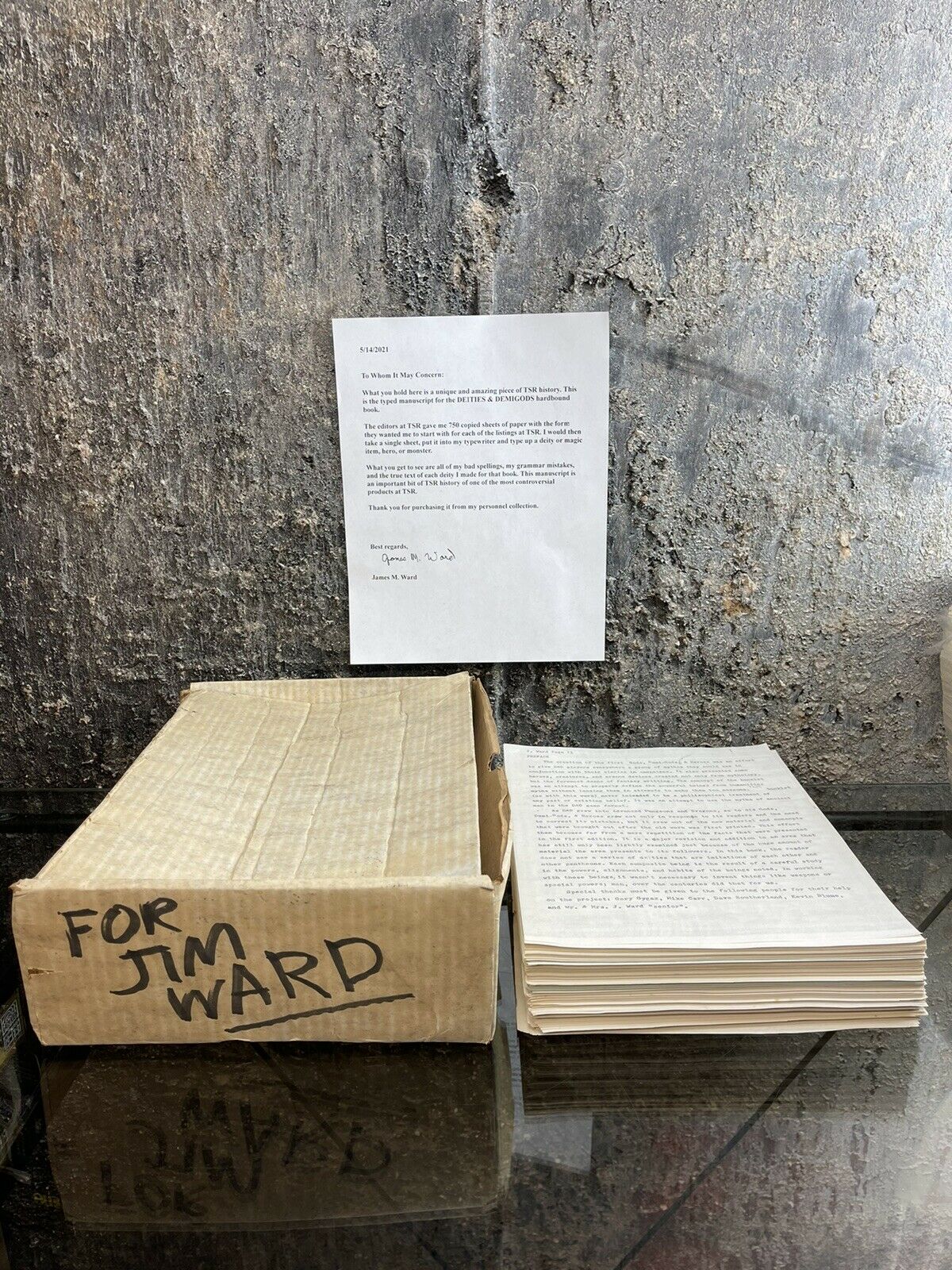 Presenting the James Ward collection!
THIS MAY BE ONE OF THE MOST HISTORICAL ITEMS YOU CAN BUY FROM JIMS COLLECTION! IT IS THE ORIGINAL MANUSCRIPT FOR THE POPULAR TSR HARDBOUND BOOK "DEITIES AND DEMIGODS, RELEASED IN 1980 BY TSR HOBBIES IN LAKE GENEVA. IT ALSO INCLUDES A LETTER FROM JIM HIMSELF AUTHENTICATING THE MANUSCRIPT AND SHARING A LITTLE BACKSTORY ABOUT IT.
IT IS BEING SOLD AS-FOUND IN THE ORIGINAL CARDBOARD BOX IT WAS STORED IN.
Jim worked at TSR in Lake Geneva for 20+ years. He is also the creator Gamma World, the first role-playing game in the post apocalyptic genre.
Let me know if you have any questions!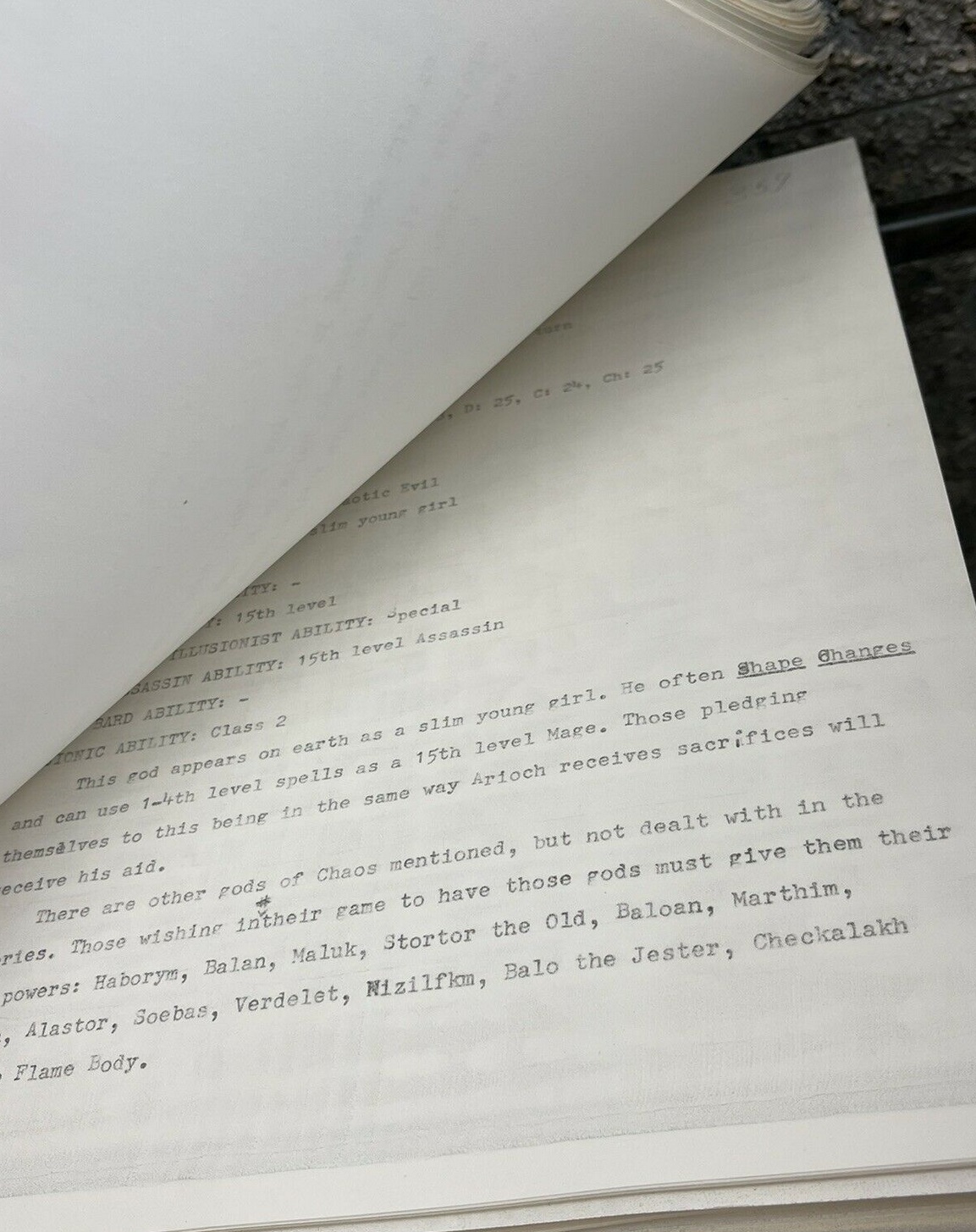 Here's what Ward has to say about his manuscript:
Subscribe to our newsletter!
Get Tabletop, RPG & Pop Culture news delivered directly to your inbox.
To Whom It May Concern:
What you hold here is a unique and amazing piece of TSR history. This is the typed manuscript for the DEITIES & DEMIGODS hardbound book.
The editors at TSR gave me 750 copied sheets of paper with the form they wanted me to start for each of the listings at TSR. I would then take a single sheet, put it into my typewriter and type up a deity or magic item, hero, or monster.
What you get to see are all of my bad spellings, my grammar mistakes, and the true text of each deity I made for that book. This manuscript is an important bit of TSR history of one of the most controversial products at TSR.
Thank you for purchasing it from my personnel collection.
Happy Adventuring!