'G.I. Joe's Origins: Snake Eyes' Reveals More About the Arashikage Clan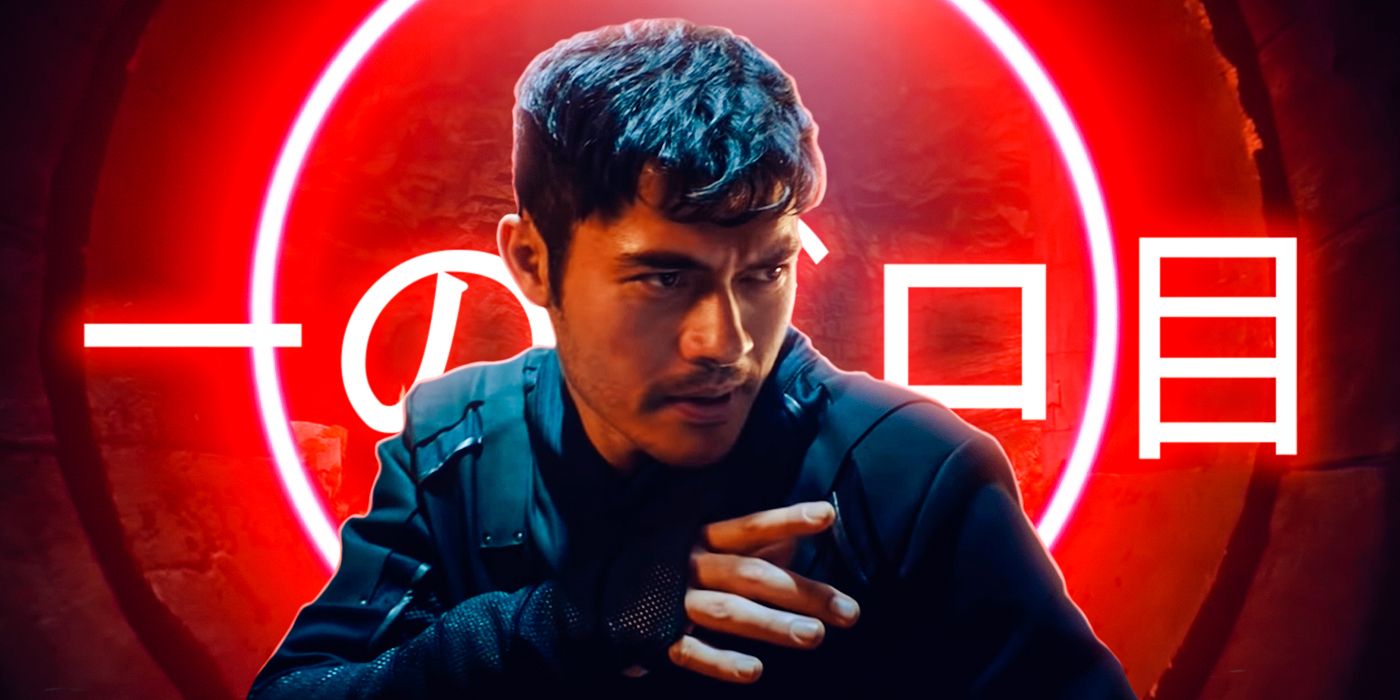 Snake Eyes' origin story is filled with slick visuals and fights – fist, sword, gun, motorcycle, automobile, trains, planes. Ok, maybe not those last two.
The live-action G.I. Joe movies flopped both critically and with audiences, but that failure of The Rise of Cobra and Retaliation isn't stopping Hasbro and Paramount from making more. Snake-Eyes: GI Joe Origins explores and favorite character and top operative's backstory. Supposedly they're trying to distance from the campy romps that didn't do well – they're not doing a good job of that. The trailers promise lots of fist/sword/gun fights as well as motorcycle chases and some cheesy dialog.
The second trailer reveals more of the story plus some pretty scenery and impressive sets. We also get more of a look at Baroness played by Úrsula Corberó.
It's unavoidably derivative and overdone. If you're missing slick martial arts movies that are good at one thing with some very extra action scenes thrown in, this may fill that void. Whether it'll be more than that is up in the air. 
Snake Eyes
looks to be one of those movies that you'll enjoy depending on what you want out of it – keep the bar low and it could be a fun popcorn watch in an air-conditioned theater (it's friggin hot out there – and it'll be worse in July).
"Upon arrival in Japan, the Arashikage teach Snake Eyes the ways of the ninja warrior while also providing something he's been longing for: a home. But when secrets from his past are revealed, Snake Eyes' honor and allegiance will be tested – even if it means losing the trust of those closest to him."
Snake-Eyes: GI Joe Origins is written by Evan Spiliotopoulos (The Huntsman: Winter's War); with Robert Schwentke (Divergent franchise) in the director's chair. It stars Henry Golding as Snake Eyes, Samara Weaving as Scarlett, Úrsula Corberó as The Baroness, Iko Uwais as Hard Master, Peter Mensah as Blind Master, and Andrew Koji as Storm Shadow.
Snake Eyes: G.I. Joe Origins hits theaters on July 23rd.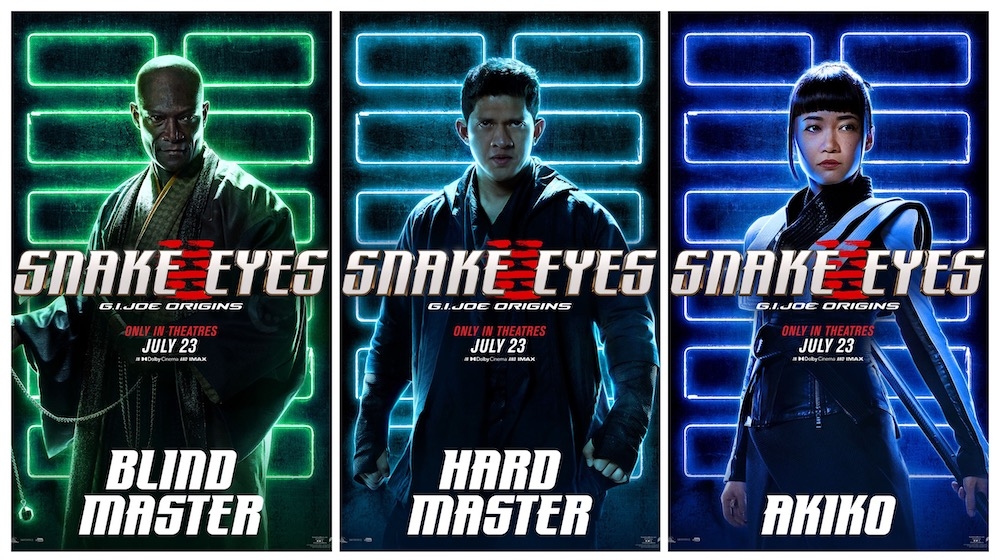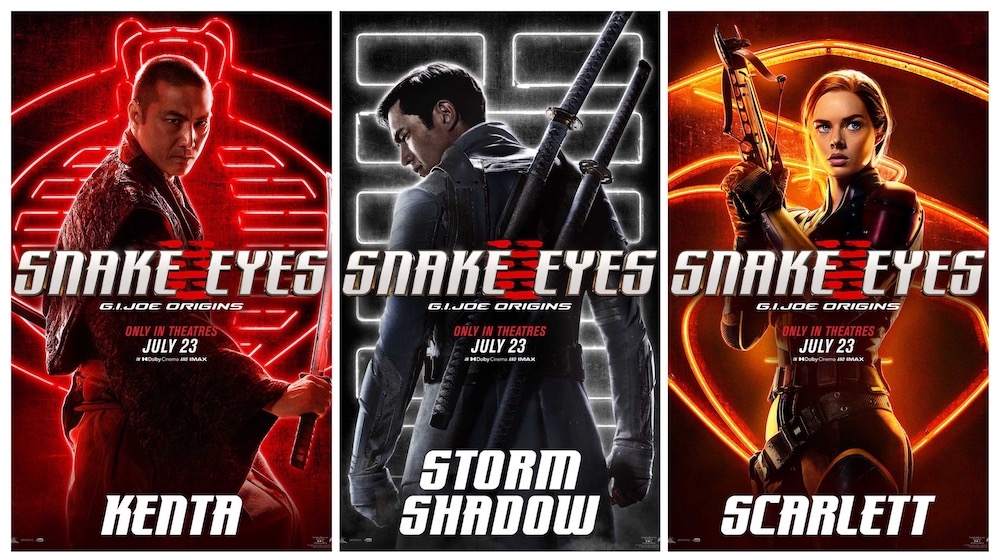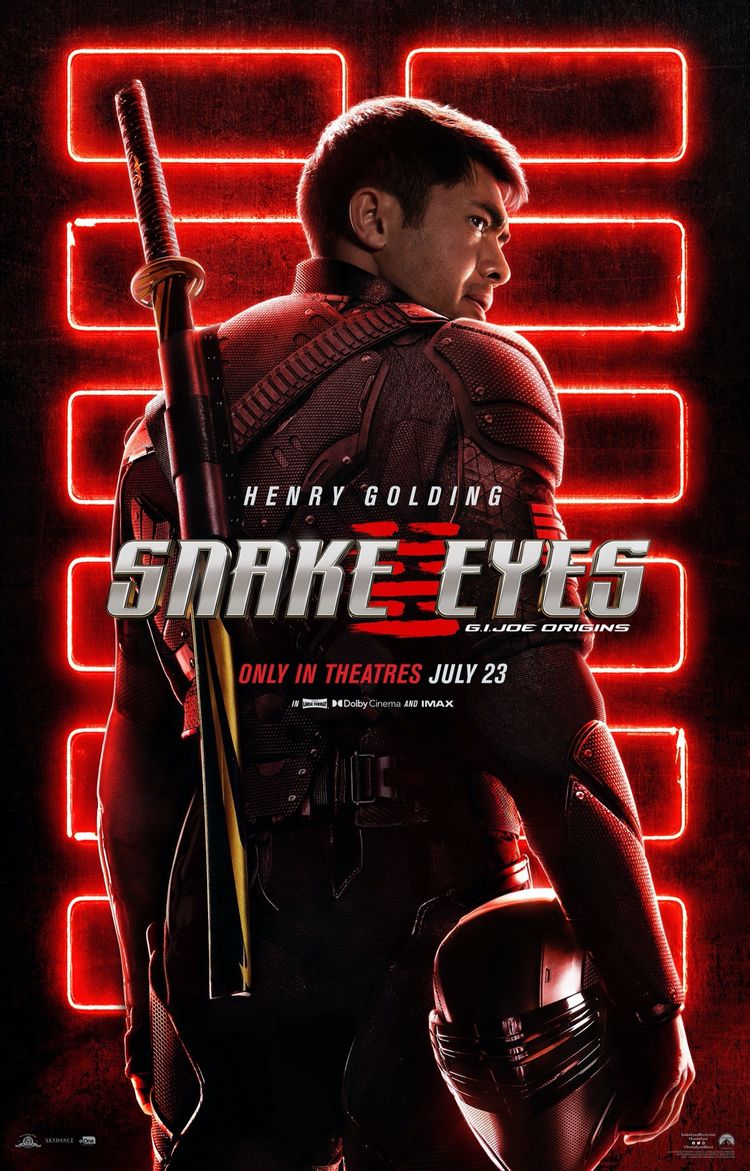 Subscribe to our newsletter!
Get Tabletop, RPG & Pop Culture news delivered directly to your inbox.
[mepr-active memberships="290601, 290602, 290603, 290604" ifallowed="hide"][/mepr-active]