Kickstarter Round-Up: 8-Bit Games, Magical RPG Headgear, and Art Filled Strategy Game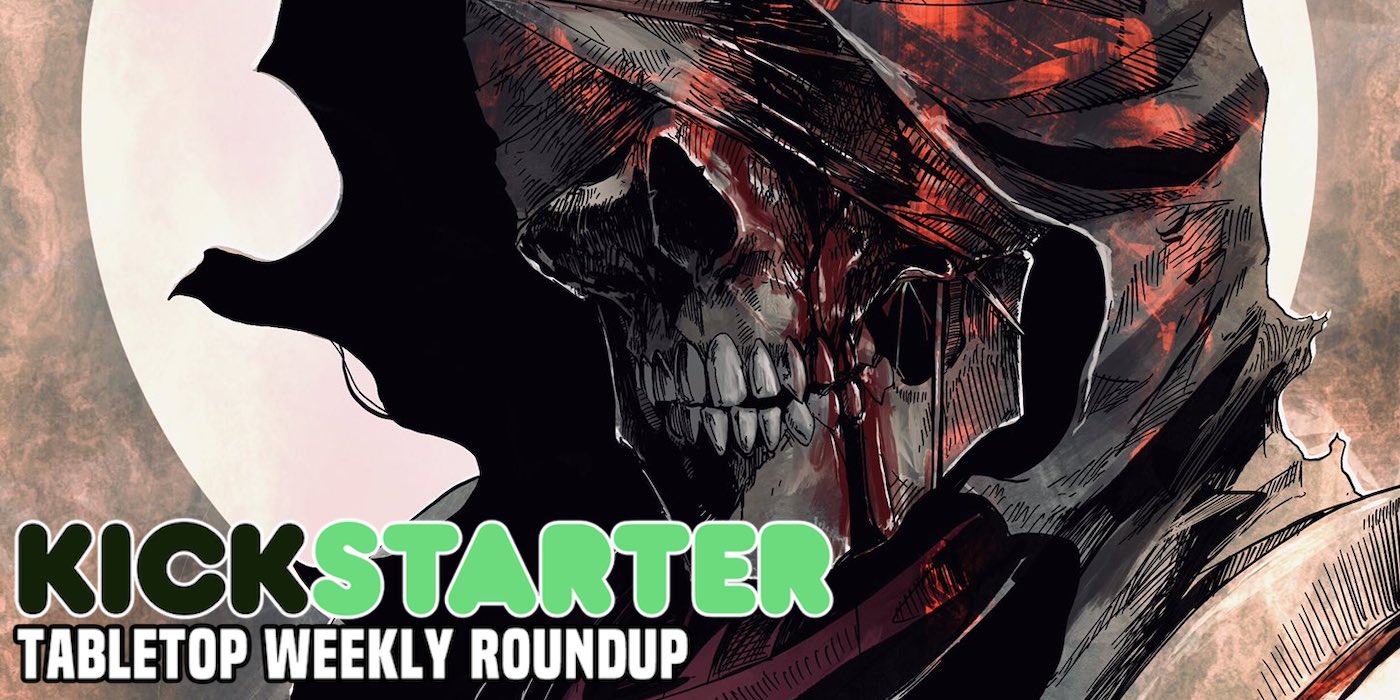 Come check out this week's batch of Kickstarter and crowdfunding highlights!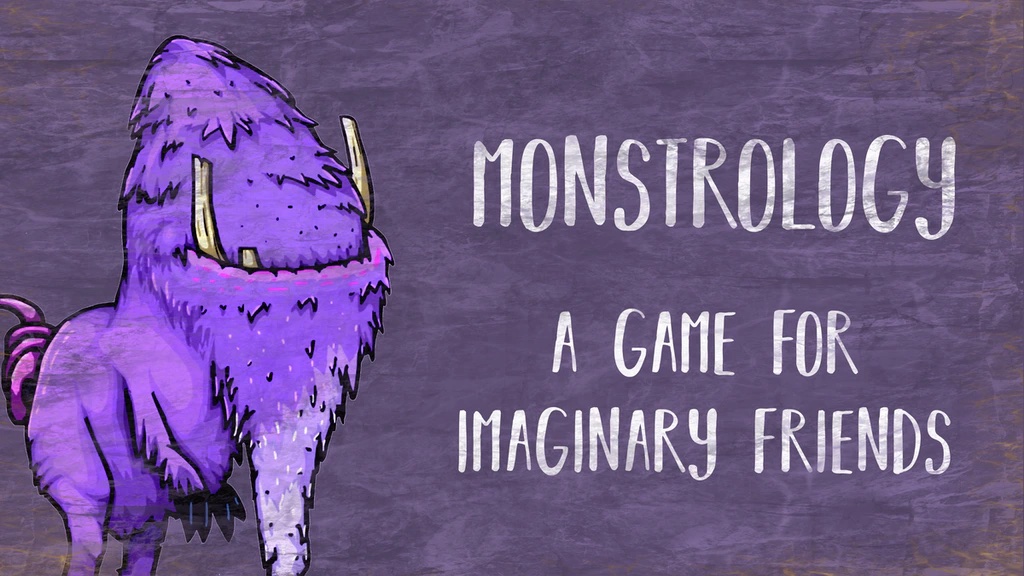 Monstrology is about reaching into your friends' and family's imaginations, and letting them reach back into yours. Monstrology is a fully cooperative game for kids as young as eight, up to creative adults of any age.  It's easy to learn after playing just one or two rounds, which take about 5-10 minutes each.
However, Monstrology is difficult to master.  It requires the left and right sides of your brain to work together.  The game will stretch your imagination neurons to interact with your deduction neurons, guaranteed. At the core of the game are 84 extra-large cards, depicting some of the strangest, most delightful imaginary monsters … well … imaginable.  
Pledges start at $25 for a copy of the game.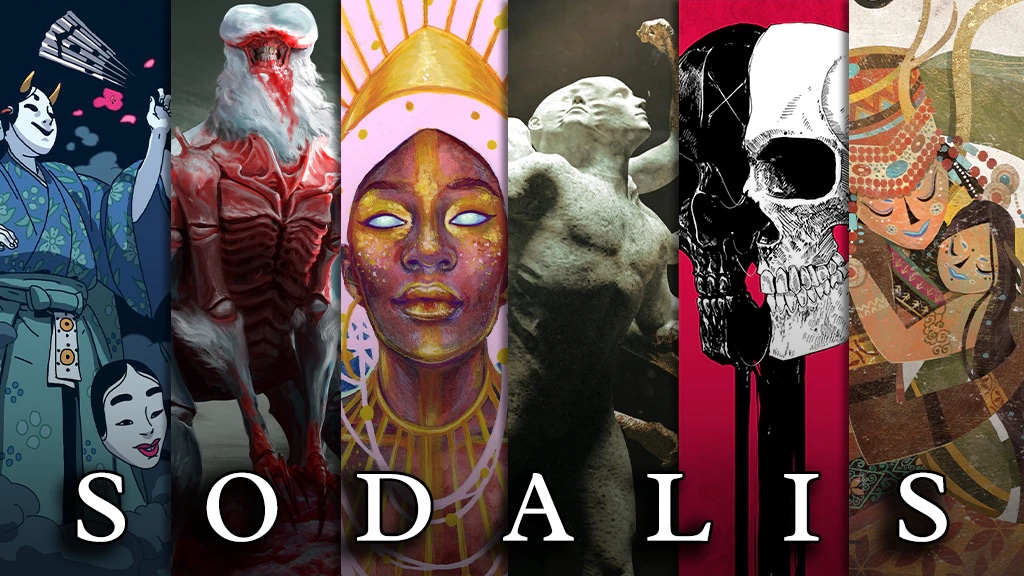 Players take the role of Champions – representatives of their home planet- to compete for the favor of their sentient star, Sodalis. The team that emerges victorious will earn ideal orbits for their respective planets, while the losing team will have their homeworlds pushed into less favorable orbits.
Each champion has a unique miniature and deck of Arcana- cards with abilities that can be cast to influence the game. Players take turns moving their champion on a board and casting Arcana. Defeating other Champions and capturing objectives earns your team Tribute. The first team to earn all three Tribute wins!
(This week's header image is from this game.)
Pledges start at $49 for the game and stretch goals.
Subscribe to our newsletter!
Get Tabletop, RPG & Pop Culture news delivered directly to your inbox.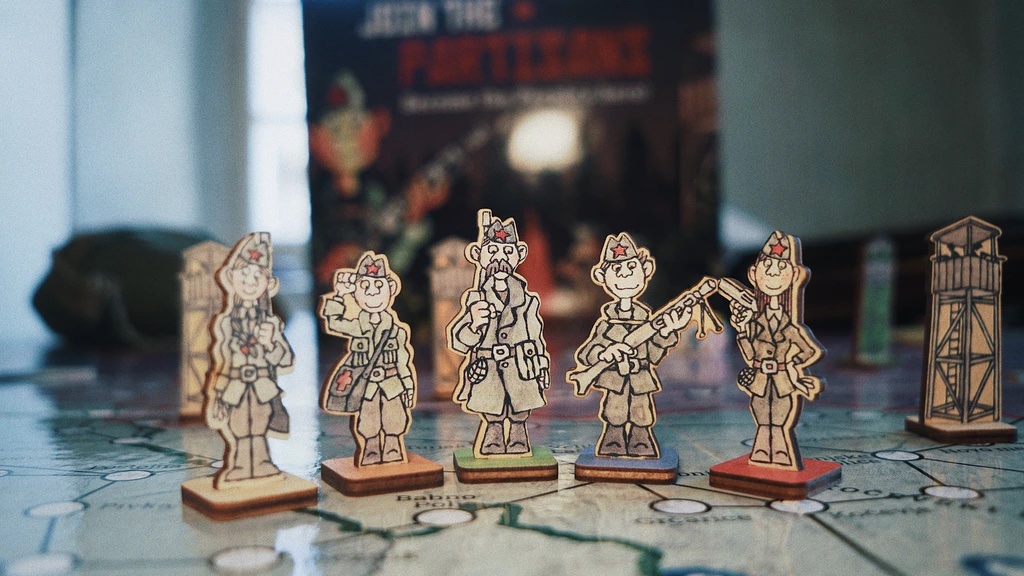 Join the Partisans (Postani partizan) is a WW2 board game with a historical background where players play as Slovenian Partisans to liberate their country. You have to roll the dice to win battles against the evil Axis powers, answer quiz questions on WW2 and perform various other tasks, including singing, drawing, or even preparing food for your fellow comrades, all to win the liberation war!
Have fun while learning history

Relive exciting historical events

 

Spend a great time with friends and family

 
Pledges start at $81 for the core game with wooden components.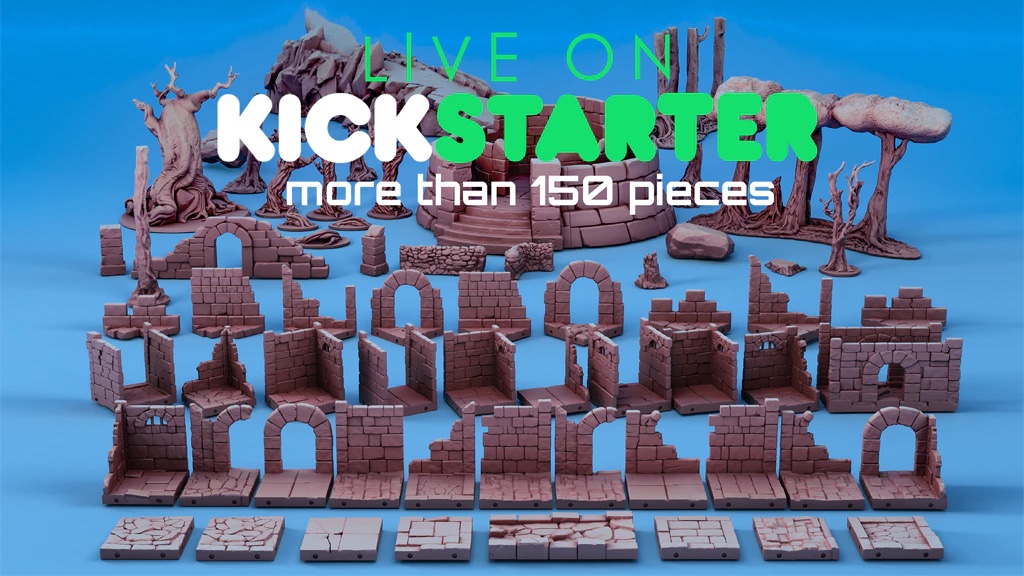 This Kickstarter will consist of two large packs – one of mostly Modular Ruins and another one which contains mostly rocks and trees. All modeled in 3d by me. The more complex models of this Kickstarter have been tested in a Creality LR002 resin printer and they have worked perfectly, the vast majority of models do not need supports but those that do need it are simple and do not affect the visual parts (the models that need it will come with supports included).
Pledges start at $25 for a single pack.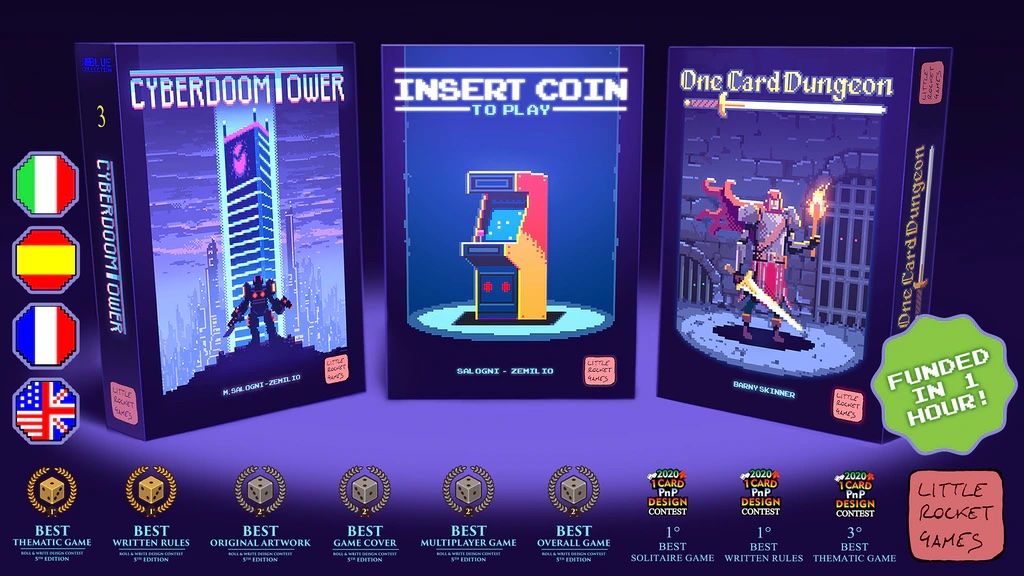 INSERT COIN TO PLAY – A party game where you will try to complete levels and unlock abilities to make the highest score in an 8bit arcade-style roll and write.
CYBERDOOM TOWER – A solo or co-op 16 bit run and gun. Collect the pass-codes to unlock the top floor of the Cyberdoom Tower and defeat the Al who controls the machines and save the world!
ONE CARD DUNGEON – A solo dice-placement 32bit dungeon crawl played on a single card. Fight through twelve increasingly challenging levels to reach the final prize: the Sceptre of M'Guf-yn.
SHORT CIRCUIT – A competitive 2 players game. Connect microchips to complete the circuits.
Pledges start at $9 for all three PnP and $10 for a physical copy of one of the games.

This is the definitive system-agnostic guide to the most remarkable magical and non-magical helmets and protective headgear from across the many worlds and realms of the Multiverse. 'Helms of the Multiverse' is a zine-sized, indispensable, system-agnostic magic item guide. It is packed full of luscious full-colour illustrations, histories, and characters that any Game Master or DM will enjoy and find a useful source of inspiration and reference.
I've made this zine with flexibility in mind, there are no stats or references to systems. The focus has been placed squarely on storytelling and providing something that might prompt the imagination. I hope this project will be an enjoyable read in it's own right but also useful in those moments during a game when the Players have decided to go off script and you, as the DM, are having to wing it!
Pledges start at $8 for a PDF.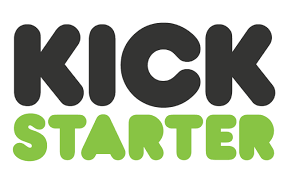 ~Which Of These Campaigns Caught Your Attention?