Kickstarter Round-Up: 80s Nostalgia RPG, Tricky Sheep, & Roman Bits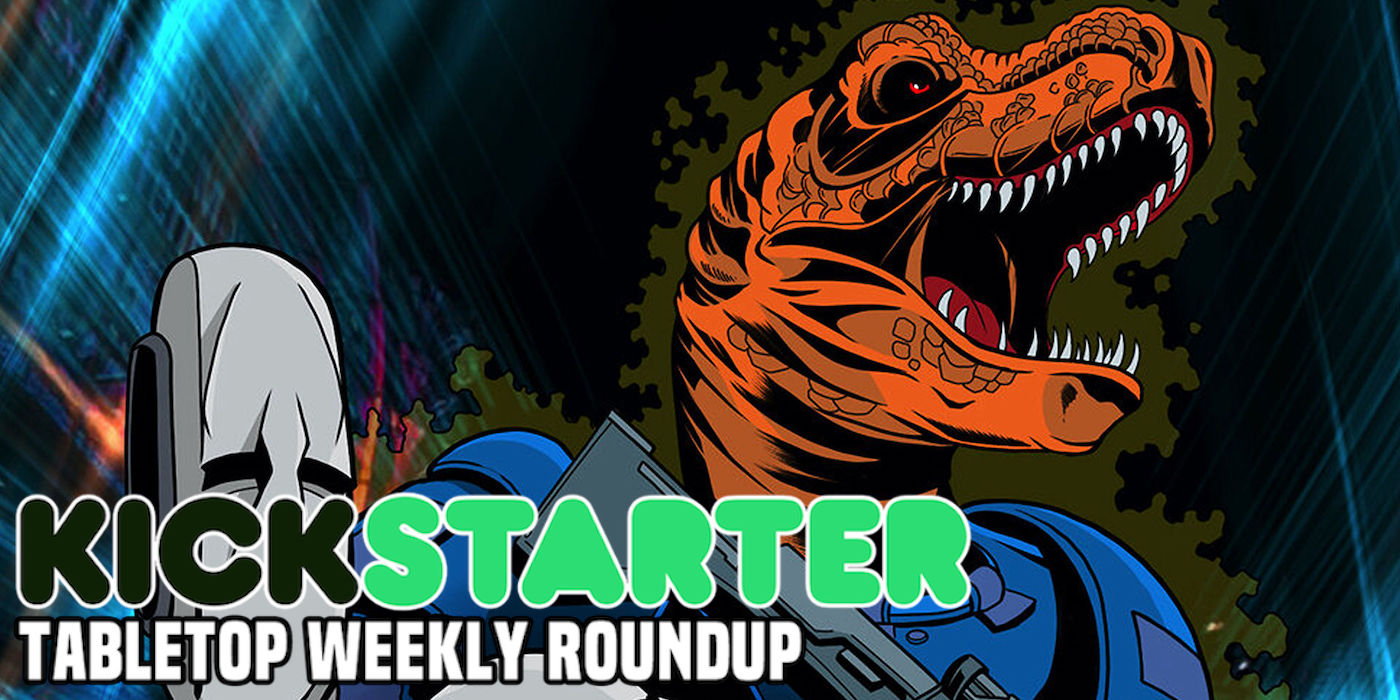 Come check out this week's batch of Kickstarter and crowdfunding highlights!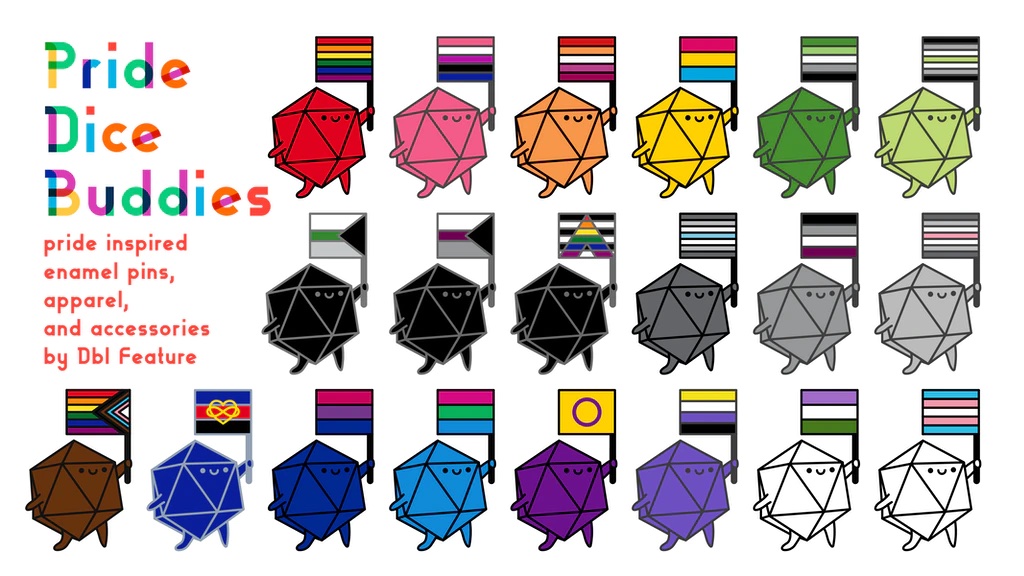 Everyone can roll with the tiny dice buddies. Show off your pride by adding a tiny dice buddy enamel pin to your jean jacket or ita bag, by sticking a sticker dice buddy to your car or favorite water bottle, and complete the look with a rainbow screen printed dice buddy t-shirt!
Pledges start at $3 for a sticker, $8 for a pin, and $25 for a t-shirt.
In a world full of predators, only the most clever of prey can survive. Unfortunately, sheep aren't exactly known for being clever. So, in an effort to preserve all things fluffy, the Wizards and I present to you: Sheep in Disguise!
So, yeah, we disguised the sheep and it worked wonders. Sheep went by unnoticed and life was good. UNTIL IT WASN'T. Unfortunately, the disguises worked a bit too well… and we lost the sheep. This sudden shortage of sheep caused an economic collapse and the gold standard was quickly replaced by sheep.
Those with sheep became powerful shepherds, and those without them become barely recognizable goblins. Yuck. Now, everyone is scouring the globe to locate and collect the sheep by any means necessary. So, buckle your belts and tuck in your underbite. It's about to get weird.
Pledges start at $20 for the game.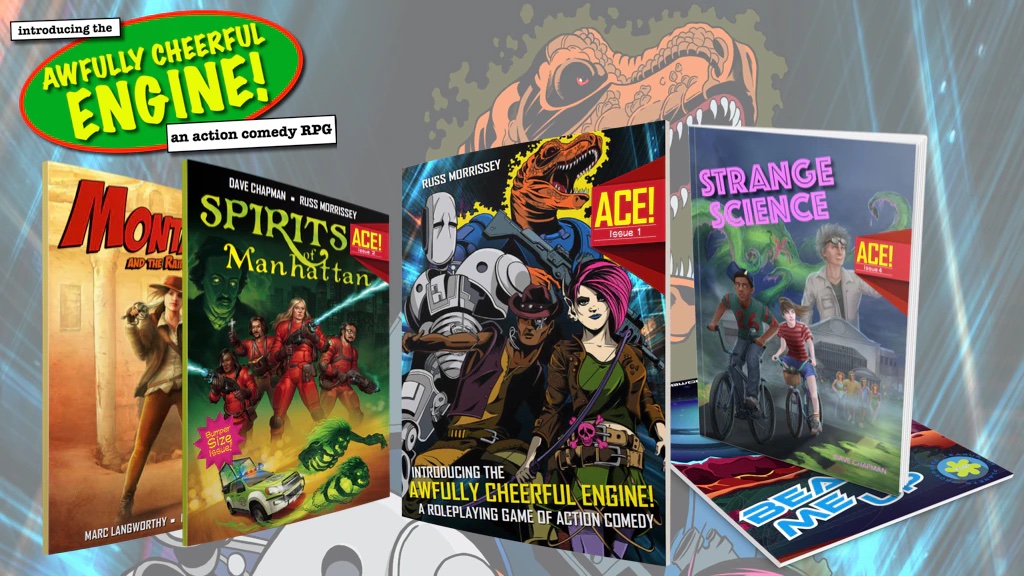 Subscribe to our newsletter!
Get Tabletop, RPG & Pop Culture news delivered directly to your inbox.
Part homage, all farce, the Awfully Cheerful Engine! is an irreverent, affectionate parody of pop-culture tropes and a love letter to 80s roleplaying games in a new, modern comic-book sized format. It's a wacky roleplaying game of action-comedy! 
Are you a fan of the Ghostbusters RPG from the 1980s? Danger Mouse or Teenage Mutant Ninja Turtles? Bill & Ted or Rick & Morty? Back to the Future, Indiana Jones, Dracula, or sci-fi adventures on the final frontier? Do you enjoy chortling at TV tropes or chuckling at pop-culture parodies? Then the Awfully Cheerful Engine! is here for you!
(This week's featured image is from this game.)
Pledges start at $10 for a PDF.

Hello friends!! From The Custom Bit, we want to share with you our first STL file campaign on Kickstarter, Sons of Hellas. If you decide to support us, you will receive a lot of STL files to transform your space marines, in magnific soldiers of Hellas.
The main part of the Kickstarter is composed of 235 files, distributes in:
8 kinds of weapons with many hand options – 

48 files

 
30 Shields with different hand options – 

120

files

 
27 helmets – 

27 files

 
6 cloaks – 

6 files

 
8 shoulder pads – 

8 files

 
Dread kit – 

7 files

 
19 toppers to decore your miniature bases – 

19 files

 
Pledges start at $24 for 254 STL bits.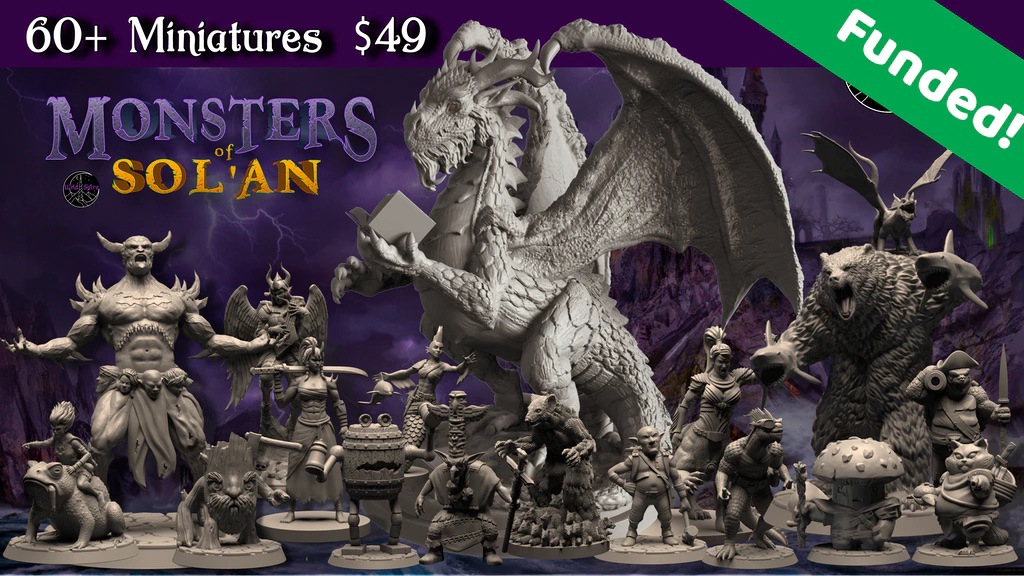 Imaginative fantasy absolutely requires imaginative miniatures. Our primary aim is to provide miniatures that surprise backers and enhance their creativity and spark their imagination. Made for fantasy tabletop role-playing games, like Dungeons and Dragons and Pathfinder, but also for painters and collectors. 28mm plastic minis – most don't need assembly so you can get them on your table faster.
Pledges start at $45 for a set of monsters.
 
Azrah: War of Heralds is a self-contained tactical card game for two players. Heralds (the Players) each recruit five Guardians for their party, then use that party to defeat their opponent's party forces. Each guardian is drawn from popular archetypes familiar to fans of the fantasy genres,  with every Guardian vividly depicted and thematically constructed for the Azrah's party-based combat system. Azrah features elements of deckbuilding, drafting, resource management, and tactical use of unique and characterful abilities.  Gameplay usually lasts around 15 to 25 minutes and is recommended for ages 12 and up.
Pledges start at $35 for a two-player set.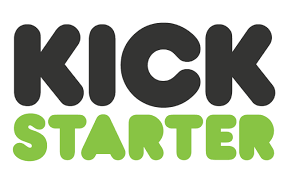 ~Which Of These Campaigns Caught Your Attention?