Kickstarter Round-Up: Post-Apocalyptic RPG, Fantasy Skirmish, & Cute Battle Robots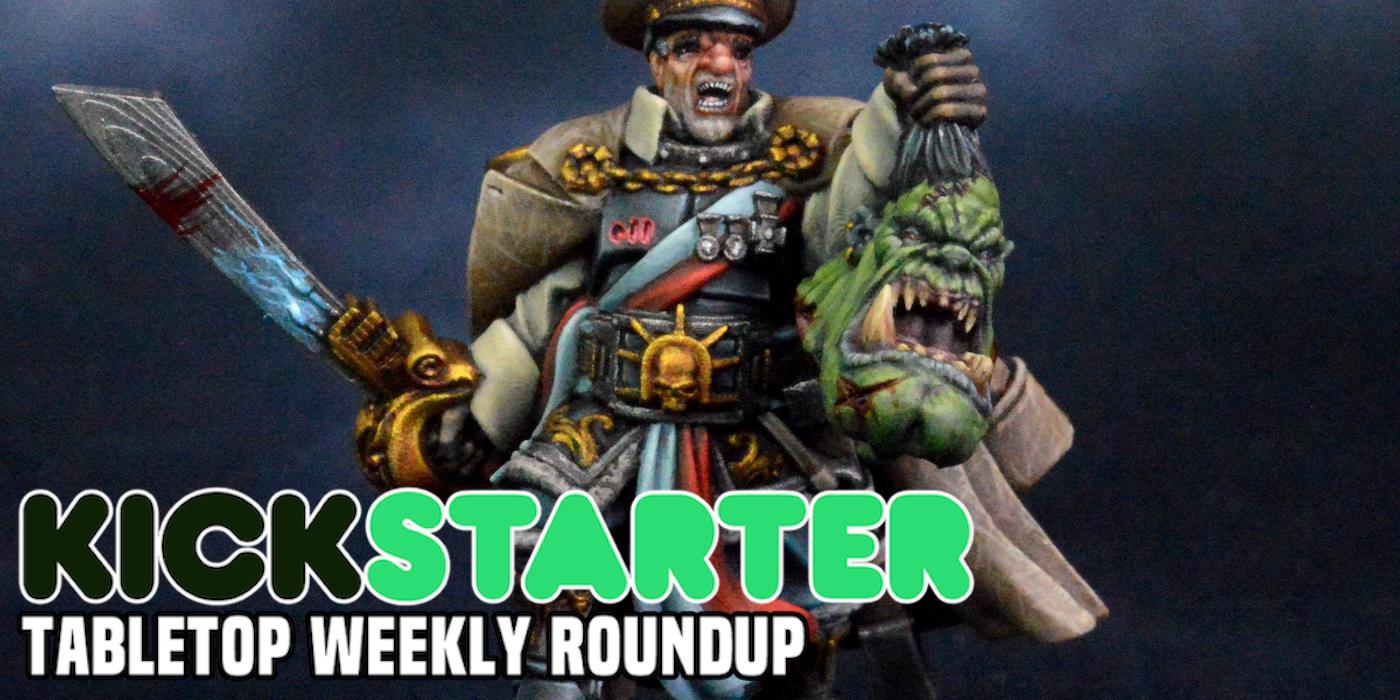 Come check out this week's batch of Kickstarter and crowdfunding highlights!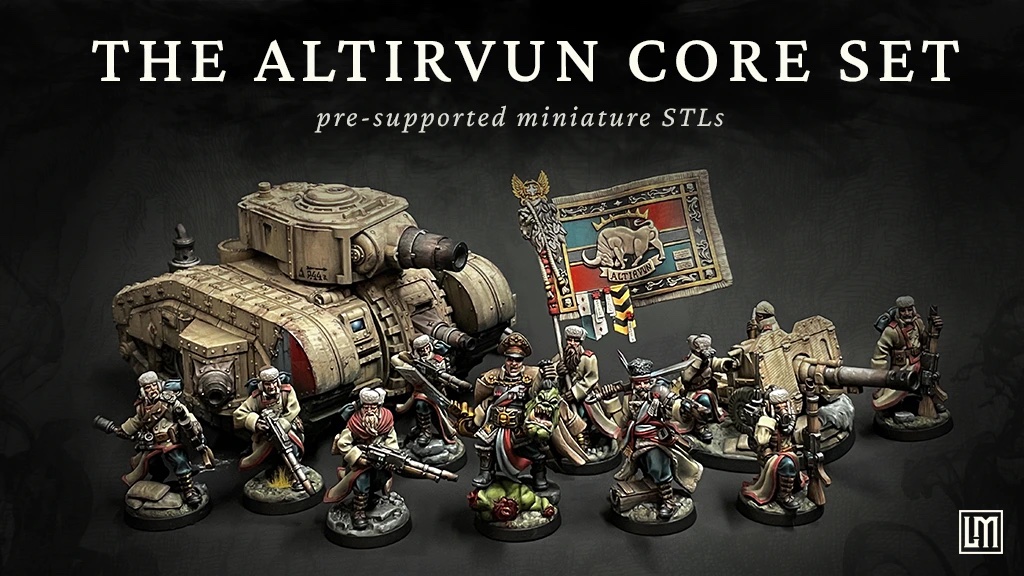 This set of miniatures has been designed to be printed on resin printers and they have been prototyped on an Anycubic Photon and an Epax 2k Mono. Both clean and pre-supported STL files will be delivered. Fulfillment for the core set of STL's will be available within 4 weeks of the Digital Fulfillment Kickstarter's end date through MyMiniFactory ready to print. This set of miniatures is offering DIGITAL STL FILES ONLY and can not support physical delivery at this time.
(This week's header image is from this campaign.)
Pledges start at $10 for a heavy weapons team.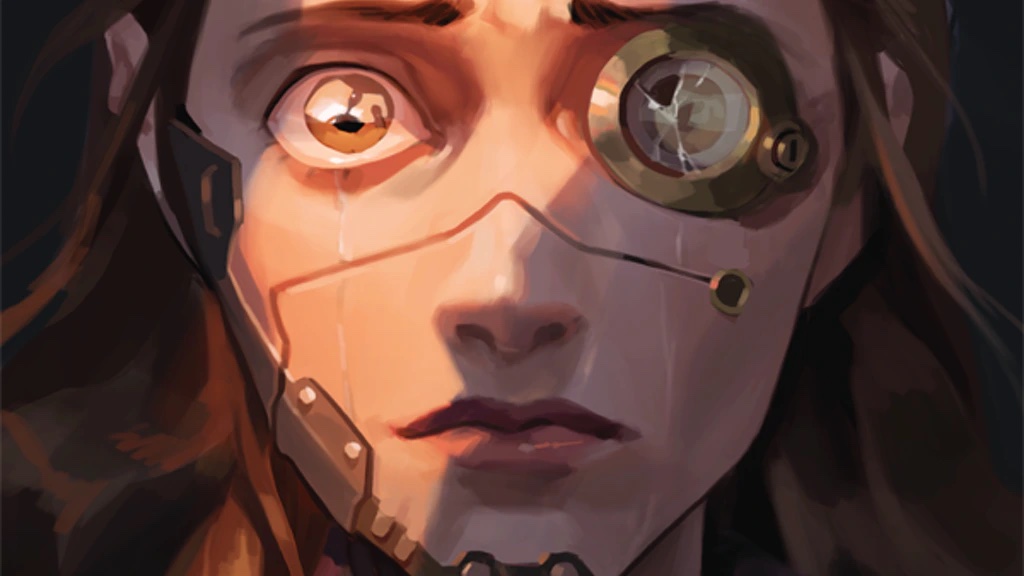 The decay started around 2020 and in less than thirty years we lost centuries of growth.  In thirty years' time, the world changed as we knew it. In a broken world where the dead are machines that do the heavy lifting for us, we are just a cog in the social engine, alive at first and forever once dead. The greatest good is to protect human life, at any cost. Nothing is worth more: not the body's sanctity, nor mental sanity.
The original game system is based on deck-building mechanics with a standard deck of playing cards, though Tarot cards can also be used.  Players will always know what they can do alone or together, and the game's mechanics will easily push the player's roleplay toward the character's features, highlighting everyone's specialties.
Pledges start at $25 for a PDF.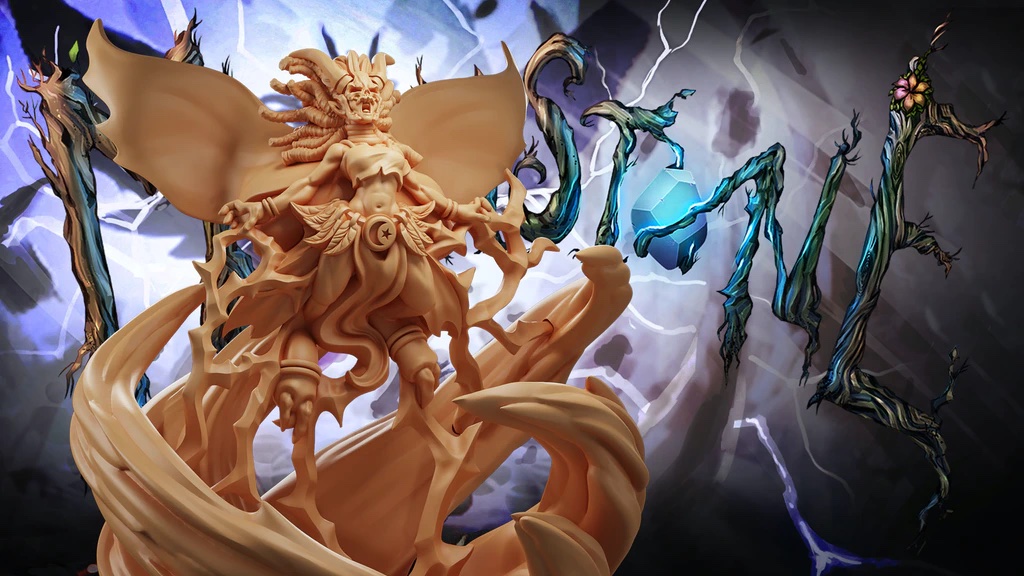 Subscribe to our newsletter!
Get Tabletop, RPG & Pop Culture news delivered directly to your inbox.
Moonstone is a tabletop skirmish game for 2-4 players, set in a wonderfully whimsical storybook world, where players must position their miniatures carefully, play tricks and mislead their opponents to win. As well as a unique fairytale aesthetic, Moonstone keeps all players constantly involved in the action and has some truly original mechanics not seen before in miniature skirmish games, using unique card decks to resolve magical attacks and combat.
The Arising Core Pledge contains all three of the brand new and exclusive items: 
The Arising book
Campaign card deck
Limited edition 'Diana Enraged' miniature
Pledges start at $85 for the core pledge.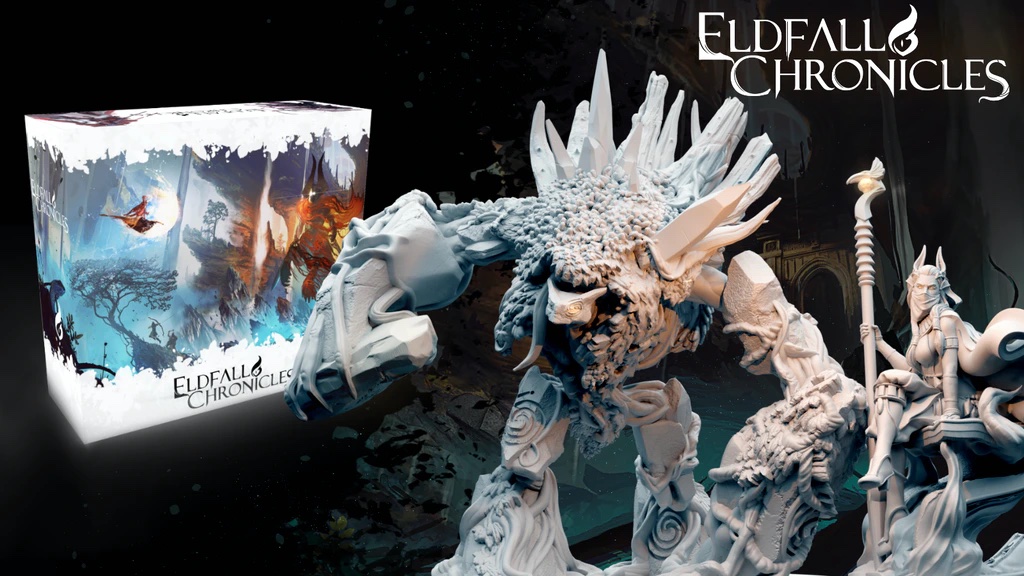 Eldfall Chronicles is a new tabletop skirmish game with art and collectible miniatures that immerses the players in a world where battle is commonplace. You will face both conflict and ancient terror, against which you must depend on your own skill and cunning to prevail. Alternatively, you may join forces with trusted allies and face the battles together! Players can enjoy two styles of play, either pitting their skill and tactics against each other or teaming up against the game itself.
Pledges start at $37 for a faction box.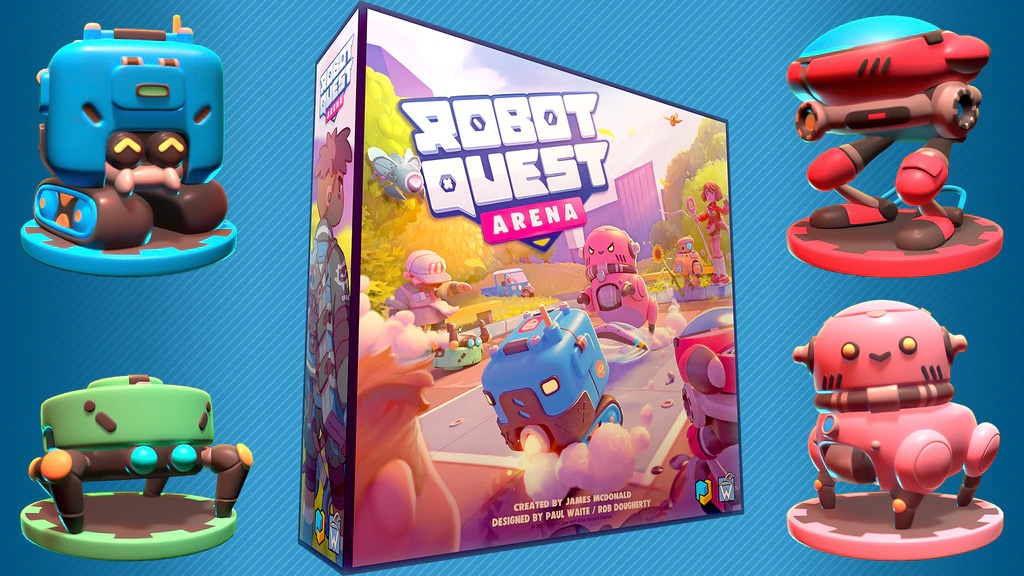 Welcome to the city of RIVET, where people and robots work together! Everybody in Rivet knows at least a little something about fixing and building robots. The very best at it are known as Robot Techs, and they build and battle with the finest fighting robots in town.
Robot Quest Arena is a deckbuilding board game where 2-4 players battle to be the best Robot Tech in the world. Control, protect, and upgrade your bot as you fight to knock other competitors from the arena!
Pledges start at $49 for the core game.

Action Fiction makes parody books of pop culture, and something we can never have too much of in the world of 5e is queer, blatantly silly material. But just because our book is silly doesn't mean we ignore real issues. We put together a queer team of writers and artists, largely made up of B.I.M.P.o.C., to create our most authentic and hilarious supplement yet. So join us in our newest addition to the Monsters of Murka world with our satirical take on New York City. The residents of Magnamalus await you. 
This book includes:
35 Monsters

19 Magic Items

14 Subclasses

10 Spells

8 New gods, part of a totally new pantheon

7 Locations

5 Factions

5 Backgrounds

4 Feats

2 Side-Kick Tracks
Pledges start at $10 for a PDF.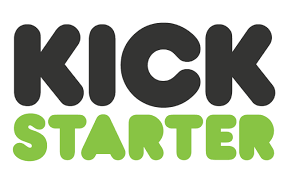 ~Which Of These Campaigns Caught Your Attention?