Kickstarter Round-Up: WWII Strategy, Tiny Battles, and Hip-Hop Adventure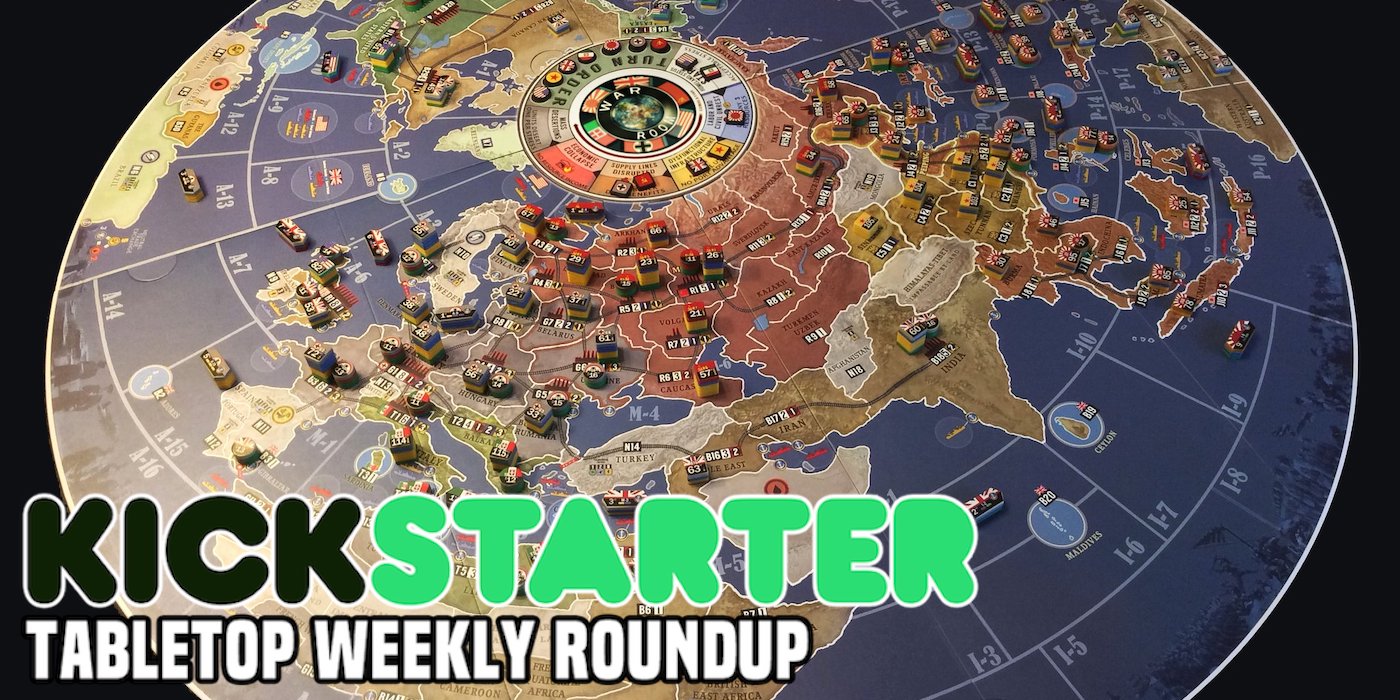 Come check out this week's batch of Kickstarter and crowdfunding highlights!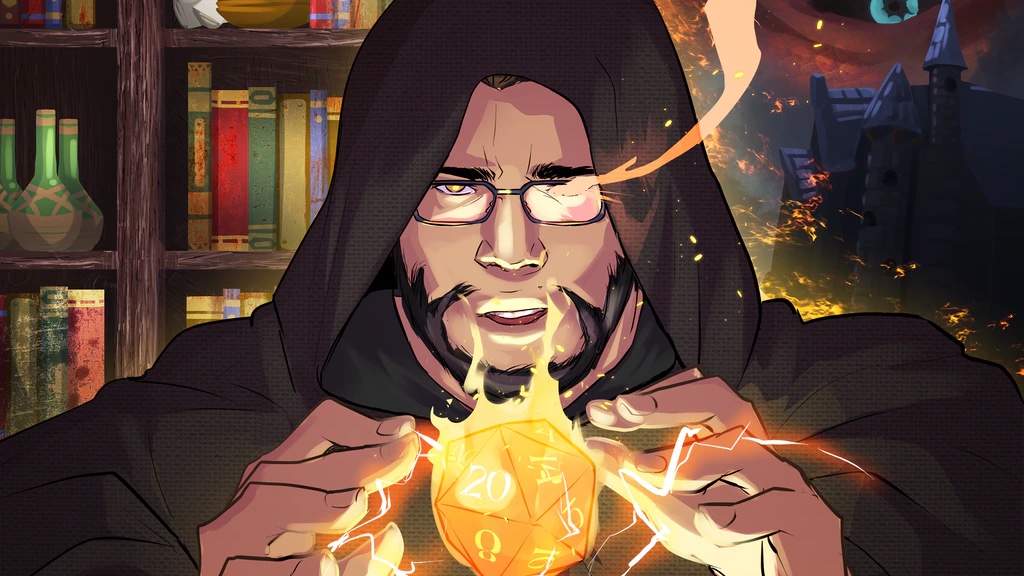 I see D&D as a really big, really important part of my life. I grew up black and "gifted" in an area where there weren't a lot of other people like me.  I LOVED sitting down and jumping into another reality for a while, so when I eventually found D&D you can imagine how hard I fell into that. And now, almost twenty years later, I'm still playing and still DM-ing and I'm more obsessed with storytelling than ever before. One other little skill I've picked up between then and now is rapping. 
This will be an 11-song album. I'm making some of the beats, but I'm also sourcing some from producers whose work I like in order to support them. I've plotted out the entire narrative and mapped the song list out start to finish to tell the stories. I've [also] prepared shot lists for two music videos, one animated and one live-action. So we're absolutely giving it our all and we're inviting you to come along for the ride.
Pledges start at $1 for a digital copy and $15 for a digital copy with character sheets and artwork.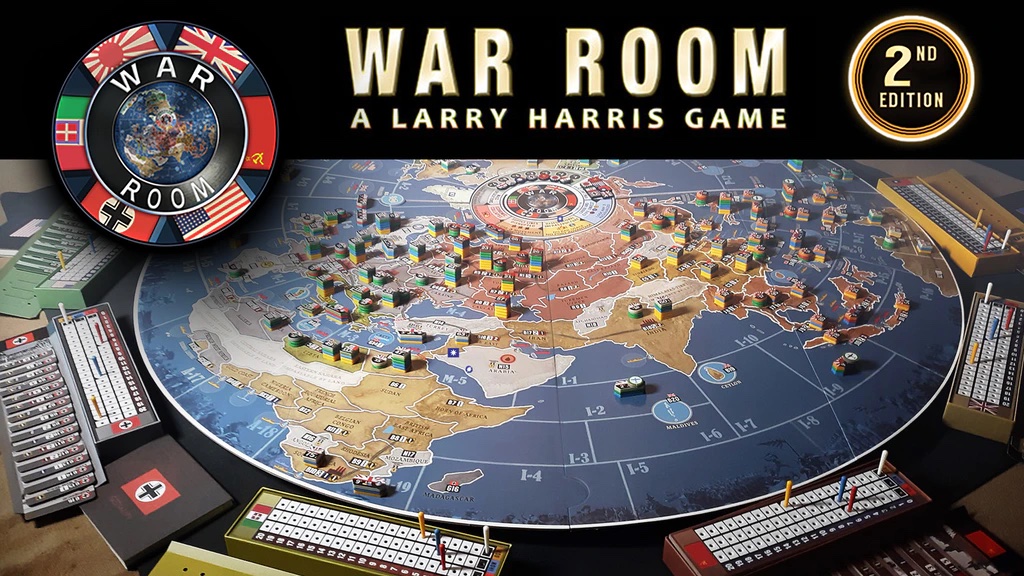 Nightingale Games LLC and Larry Harris (the designer of Axis & Allies et al) invite you to back the 2nd Edition of WAR ROOM!  Having sold out of our 1st successful print run, we now offer an ever-so-slightly streamlined version of this deluxe team-based global World War II board game for 2-6 players.  
War Room, [is]  a deluxe global World War II game for 2-6 players. You have been entrusted with the Mantle of Command for your nation. Collaborate with allies to coordinate maneuvers before resolving your secret, simultaneous orders for movement and production. Assign battle stances for each unit type wisely during conflicts on the land, at sea and air. Maintain a tight grip on your territories and guard your convoys to control the varied resources required to expand your army. Attack your enemies where they least expect and crush their national morale. Strive onward to capture the enemy capitals and secure victory!
(This week's header image is from this game.)
Pledges start at $ for a virtual version and $137 for the physical game.
Subscribe to our newsletter!
Get Tabletop, RPG & Pop Culture news delivered directly to your inbox.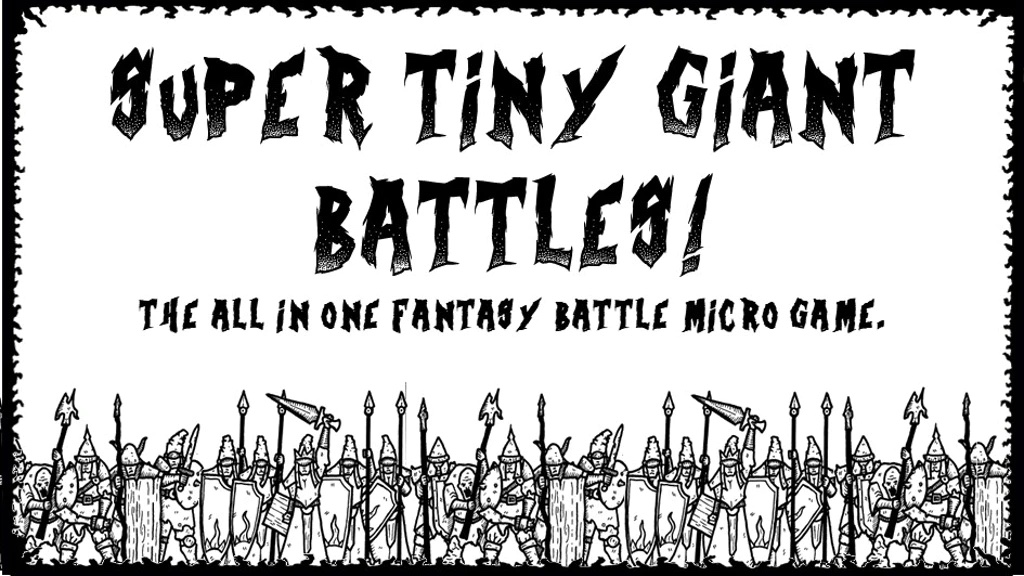 Super Tiny Giant Battles is an all-in-one fantasy mass battle game designed to allow you to play quick and deadly games of fantastical warfare wherever you are. Super tiny giant battles can be used for lunch break battles, pub table sieges, or interlinked campaigns. Each set of super tiny giant battles comes with everything you need to command your own fantasy army.
A full set of rules and scenarios.
2 paper armies, The noble elves and the shambling hordes of terror.
A set of templates.
A fold-out paper battlefield for you to get gaming on.
2 6 sided dice.
All contained within a neat and tidy A5 bag for each transport.
Pledges start at $5 for a PnP version.

The Soddenweald is a vast swathe of mystical swampland, bubbling with strange and unpredictable wild magic. To traverse it safely, you'll need a copy of the Traveller's Guide. Brimming with inspiringly magical swamp-themed flora, fauna, food, and potion recipes, this guide contains a compelling combination of marshland lore designed to bring this magic swamp and its many curiosities to life! 
Designed for 5th edition games. 
Pledges start at $10 for a PDF of the player's guide & GM's guide.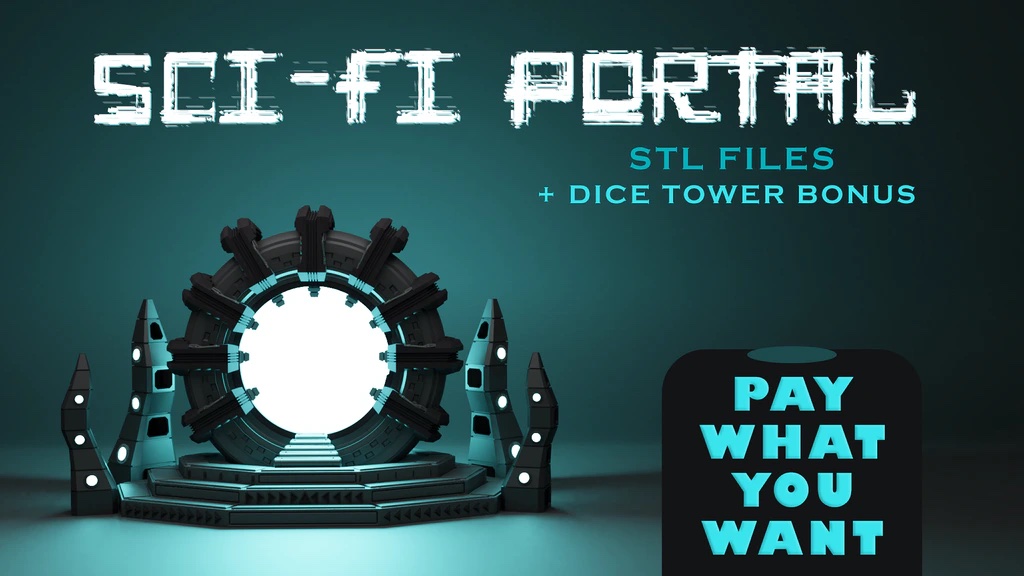 Welcome to this Kickstarter where you can pay what you want for this 3D portal STL. $1 will get you that portal but if you want you can pay what you want $10 or more and get this dice tower as a bonus STL as well. Any pledges are welcome and thank you for the support in bringing this project to life! 
Pledges start at $1 – pay what you want.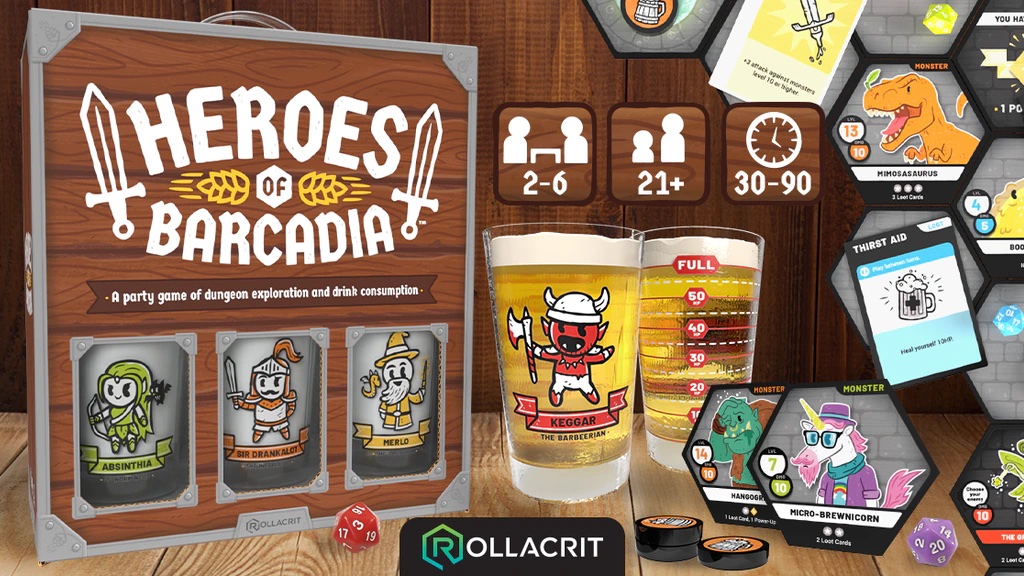 A band of monsters has stolen all the drinks in the kingdom and hoarded them away in a perilous, sprawling dungeon! Now, it is up to you, brave adventurer, to enter the ever-shifting corridors, outmaneuver your opponents, and reclaim the precious Drink Hoard!
Heroes of Barcadia is a 2-6 player tile-based, dungeon-crawling tabletop party game with a liquid twist: your character's health is measured by the drink in your glass. Build out your dungeon, fight monsters, collect Power-Ups to advance your character's abilities, and use Loot Cards to stop your opponents from reaching the Grand Drink Guardian first. Nice guys finish last in this fast-paced, ever-changing, pun-tastic party game, so come ready to rum-ble and bring your thirst for adventure!
Pledges start at $60 for the core game.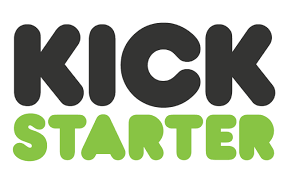 ~Which Of These Campaigns Caught Your Attention?