Michelle Rodriguez Spotted On Set Of The D&D Movie, Production Moves To Ireland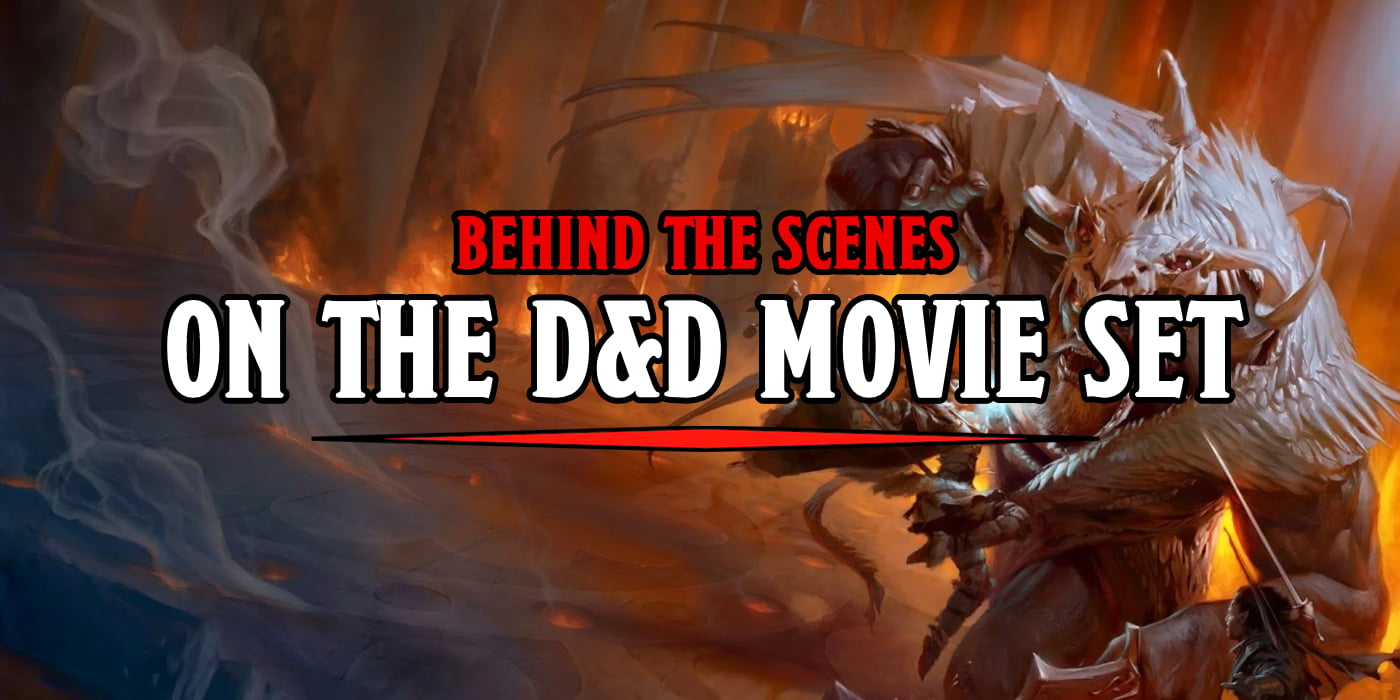 The D&D movie builds steam as production moves from historic Alnwick Castle to another, equally historic castle in Ireland, take a look behind the scenes.
The Dungeons & Dragons movie continues production full steam ahead as we round the corner on July, bringing us deeper and deeper into summer. The weather outside might be heating up, but so is the buzz around the movie, which despite a veil of secrecy continues to generate an overall positive aura, drawing folks out to capture pictures from on set, including this incredible photo of Michelle Rodriguez wearing her costume, a face shield, and riding into battle on a scooter.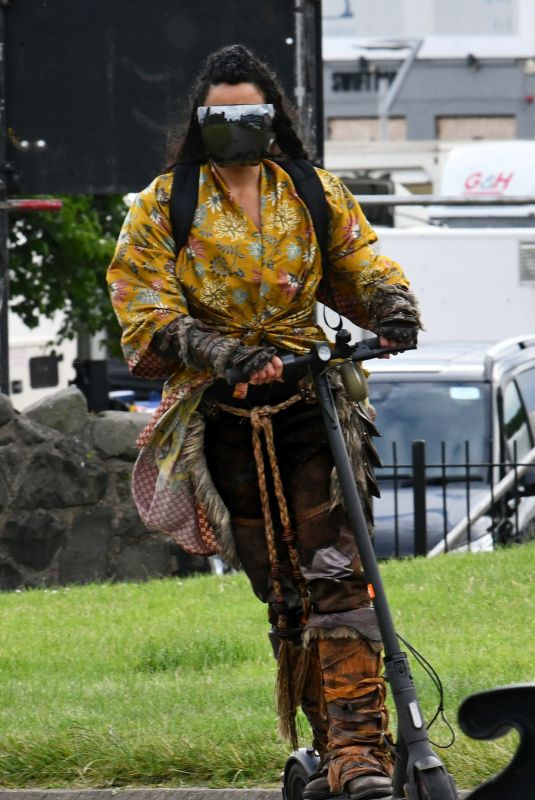 Rodriguez, who is believed to be a barbarian in the movie, is certainly dressed the part. More barbarians ought to consider employing scooters. But, the photo-happy crowds have some obstacles to overcome, as the movie set in Ireland is much more fenced in. Here's one reporter on location in a harbor across the way from set, with some more looks behind the scenes.
Reporting to you live from the set of the Dungeons & Dragons movie. (Ok across a harbor from the set) #DnD #DnDMovie pic.twitter.com/opqv1KwH1b

— HibernoWay (@HibernoWay) June 26, 2021
Including this shy star who made good use of an umbrella to gain 3/4ths cover. We can tell because more than half, but less than all of the body is concealed behind an obstacle–this means that whoever is hiding out gets +5 to their AC and Dexterity saving throws, a formidable advantage when dealing with photographers, to be certain.
Dungeons & Dragons Star hides behind a umbrellla to stop the crowd seeing them.;-) Carrickfergus Co Antrim N Ireland pic.twitter.com/8lj9GXlU9v

— Paul Jones (@Jet_Rex) June 26, 2021

Subscribe to our newsletter!

Get Tabletop, RPG & Pop Culture news delivered directly to your inbox.
What continues to surprise me is that the more we see of the movie, the better it seems. The mystery around it is just enough to raise ones hopes–in fact, star and paladin Regé-Jean Page has said the movie is "a sigh of relief" for D&D fans of all eras. Which is hopeful, because we've yet to have a D&D movie with anything approaching a good script.
But speaking of D&D movie star Regé-Jean Page, it seems that the actor has gone viral in a way, as his presence on the set at Carrickfergus Castle drew folks hoping to catch a glimpse of the Bridgerton star, including an aunt and her niece who had matrimony on their minds, waiting 20 minutes to catch a glimpse of the actor who never appeared, which resulted in a viral TikTok about the whole ordeal.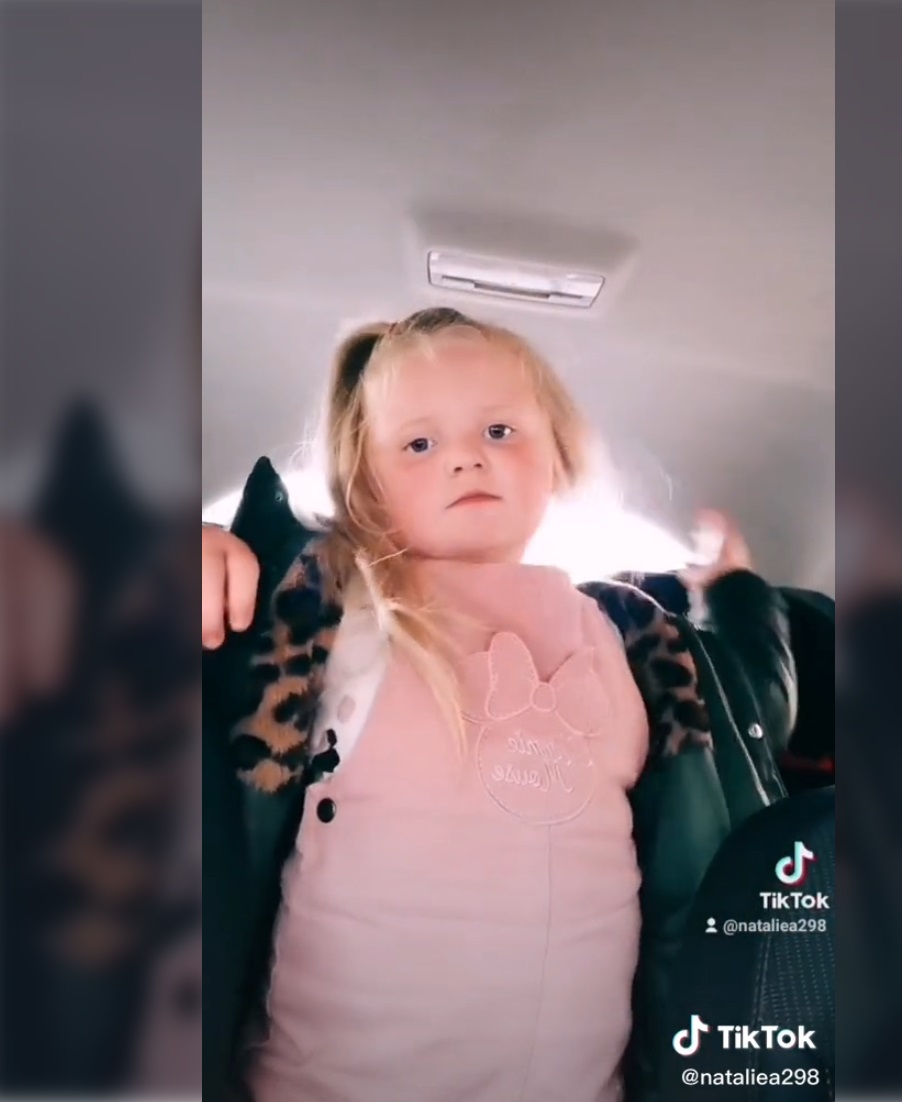 "Regé, my aunt is looking for a husband, and it's supposed to be you. We were waiting at the castle for 20 minutes, and you didn't show up. Your loss!"
Well, the course of true love never did run smoothly, and that seems to be true whether you're on set or off it. At any rate, stay tuned for more from the D&D movie as filming progresses.
Happy Adventuring!