MTG: It's A Bird, It's A Plane, It's…Both? Of Paradise? – 'Modern Horizons 2' Spoilers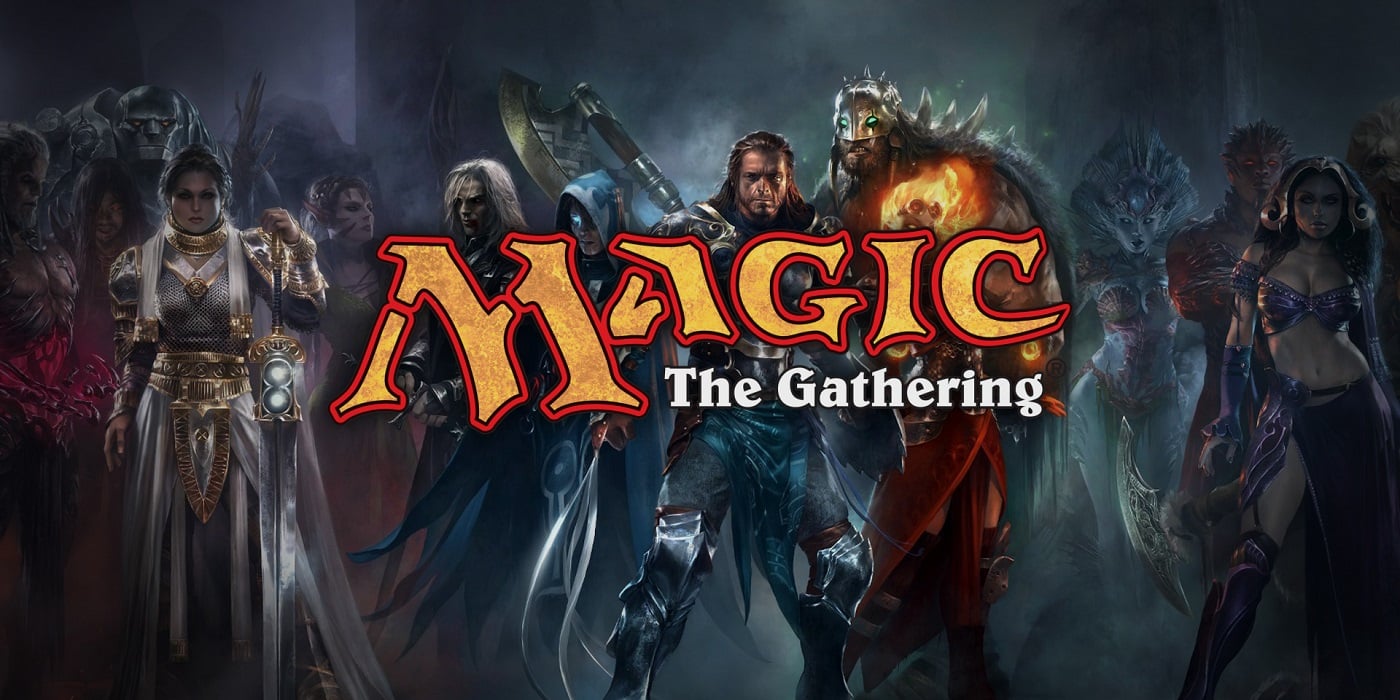 The latest batch of Modern Horizons 2 is surprisingly seaworthy, but for all that the big star is an Ornithopter of Paradise.
It's a mostly nautical batch of Modern Horizons 2 spoilers today, but as seaworthy as everything is, the one we're looking forward to most is an artifact update to one of Magic's classic powerhouse cards. Take a look at the Ornithopter of Paradise.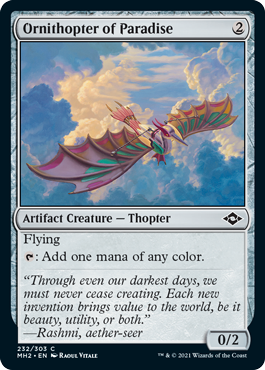 While it's not quite as good as one green for one mana of any color, which can quickly ramp you into two or more mana on turn 2 (depending on what other power you're playing with), the Ornithopter of Paradise will still help fill out your mana fairly quickly. And for fixing, it's perfect. But let's turn from the skies and back to the seas for a surprisingly nautical batch of spoilers.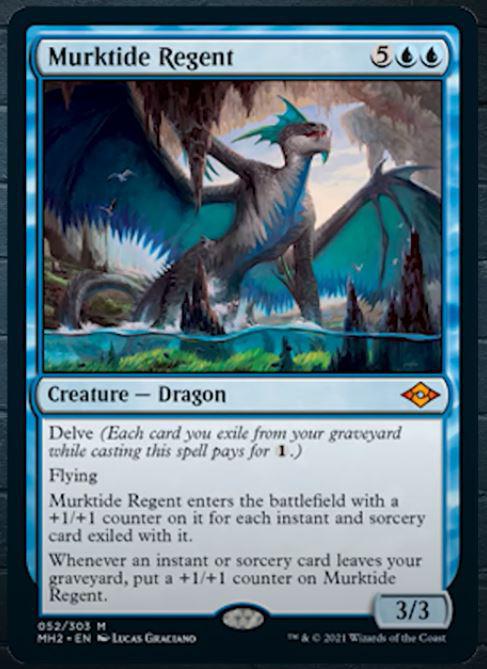 We'll start with another blue flyer–the Murktide Regent who will exile spells from your graveyard and come in stronger than you might expect. When the tide rolls in, it's dragon time.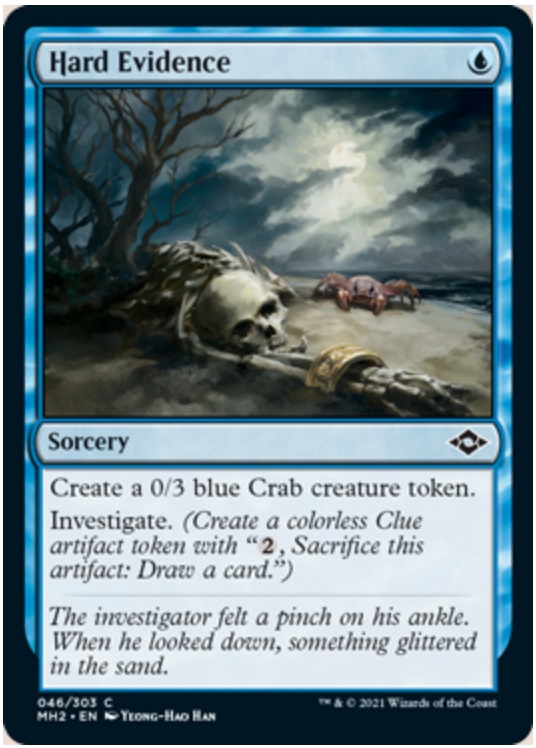 This card is called Hard Evidence, but you're going to call it Detective Crab. Detective Crab is a hardboiled detective who will always come through in a pinch. Be sure and look forward to an actual crab detective card in Modern Horizons 2.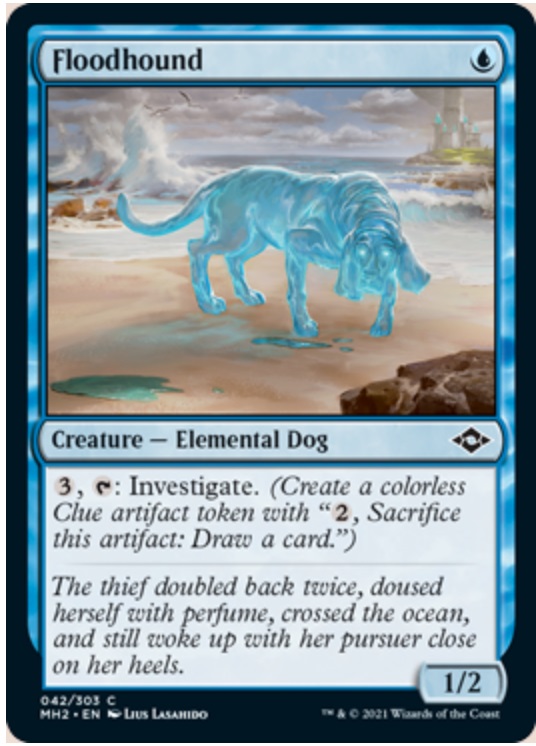 Speaking of cards that are memeworthy, here's Floodhound, which is one of the best card names we've seen in a while. The fact that it comes with investigate is icing on the cake for this good good buoy.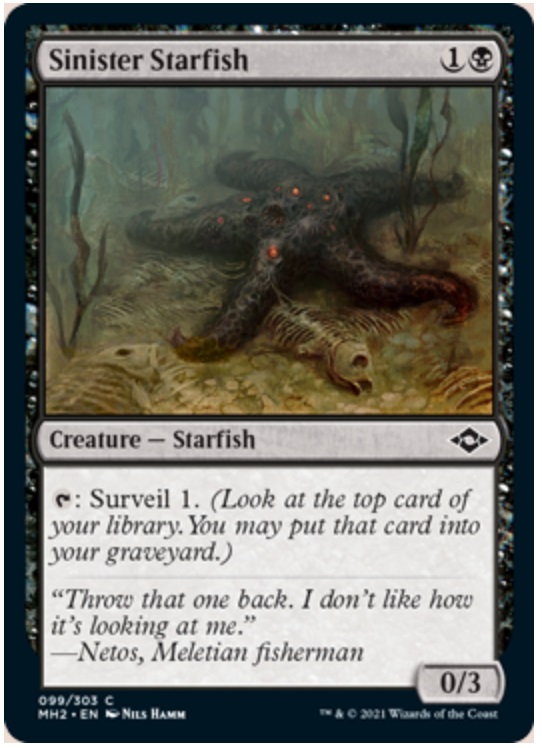 Blue isn't the only color getting in on the aquatic theme, though. Check out the Sinister Starfish, whose baleful gaze will send many a card to your graveyard.
Subscribe to our newsletter!
Get Tabletop, RPG & Pop Culture news delivered directly to your inbox.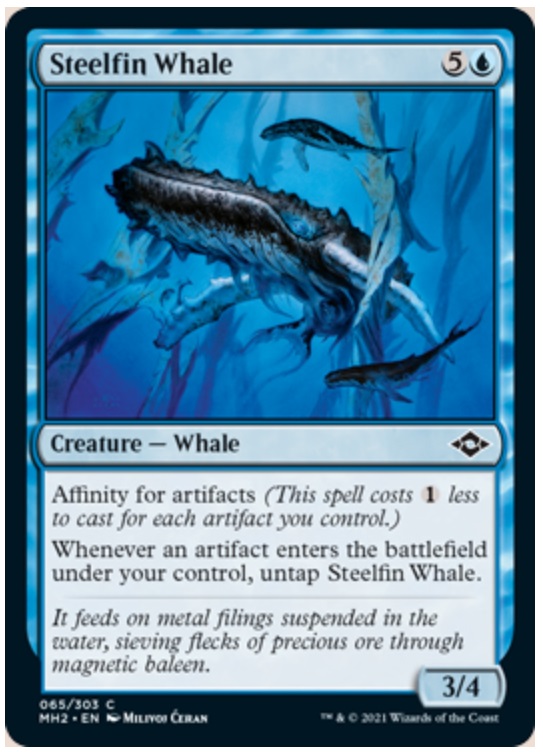 Of course if you need a sharp whale, the Steelfin Whale will capitalize on all the artifacts you've tossed out onto the battlefield. But if we're talking oceans, if we're talking memes, if we're talking anything, it truly doesn't get better than another Dreadmaw, because even the ocean isn't enough to keep you safe from everyone's favorite dino: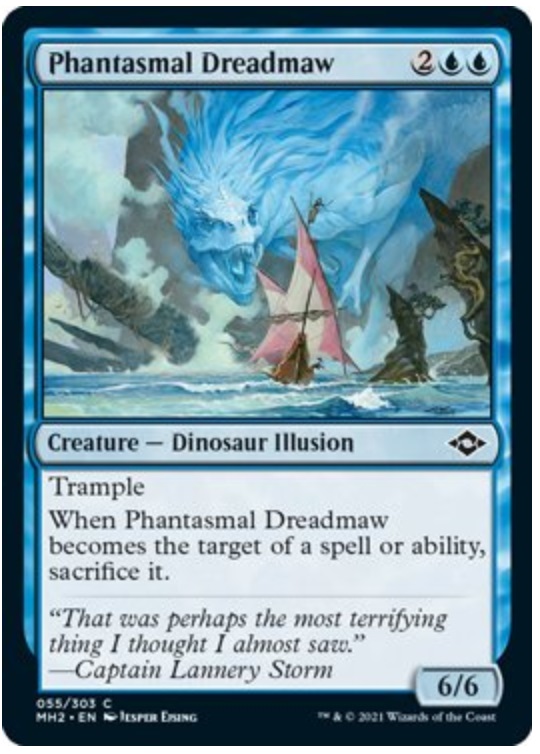 Get ready for Modern Horizons 2.