Star Wars 'The Bad Batch' Episode Seven Easter Eggs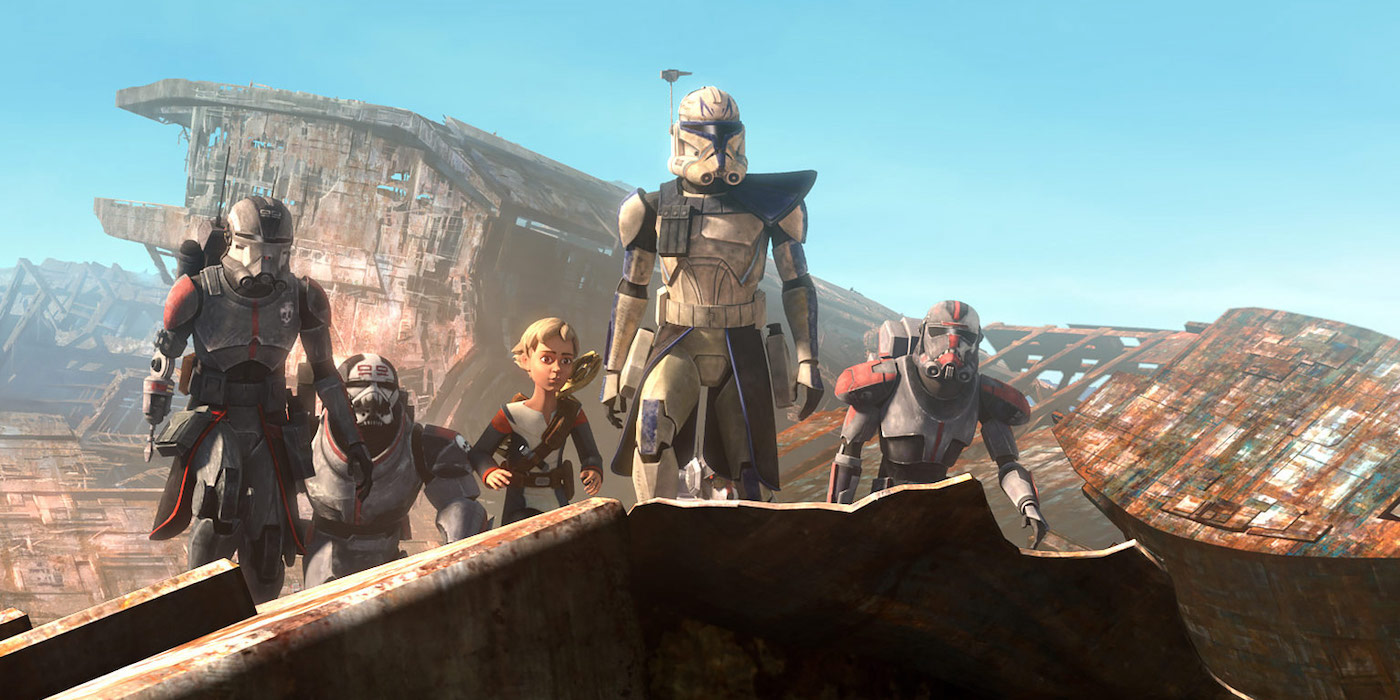 In this episode, the crew runs into an old friend (and fan-favorite) on their journey.
Not quite an Easter Egg as he's the main feature of the episode, but Rex finally makes his appearance in The Bad Batch and there is a lot to unpack. His reveal in this episode makes us think of many character first appearances of the past, reminding us in a big way of Aragorn's first introduction to the hobbitses at the Prancing Pony. But more in-universe the hood removal and face reveal felt like a move he'd learned from Obi-Wan or Ahsoka. It's also clear now who Rafa and Trace Martez were calling at the end of last week's episode and I for one am relieved that it was somebody friendly.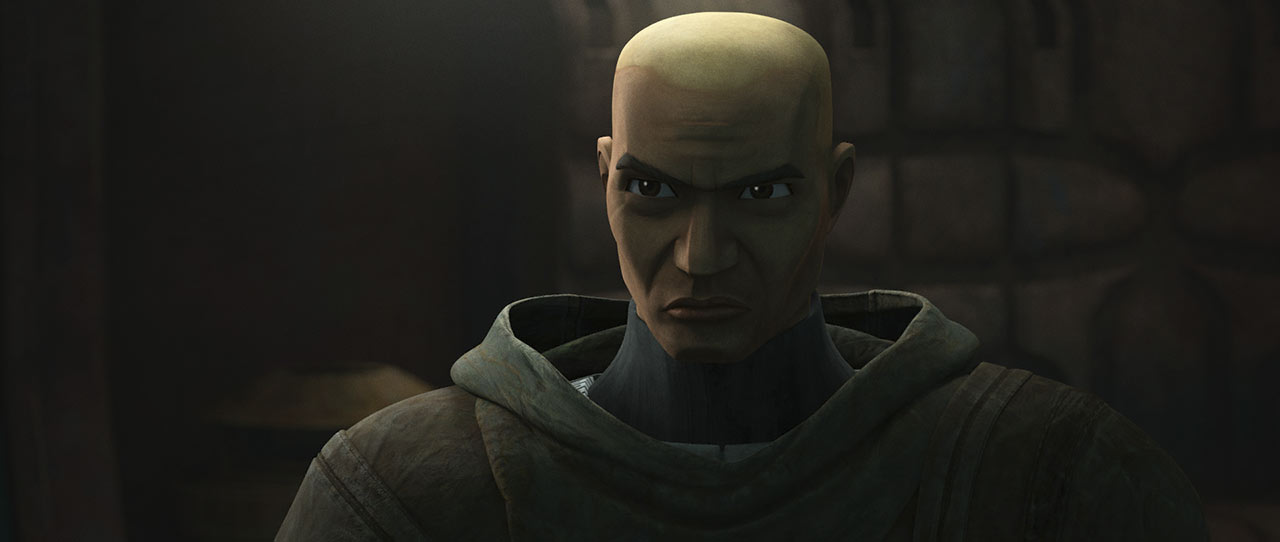 Last we saw Captain Rex Ahsoka had narrowly succeeded in removing his inhibitor chip before they went their separate way. Now that he's back he stresses the importance of Clone Force 99 getting their chips out as soon as possible and helps them make that a reality. Hopefully, this will help the Batch figure out how to trap and de-chip Crosshair.
Finally, Omega makes a comment upon first meeting Rex that he's a Gen One clone and she can tell by the lines on his face. It's a bit of a stark reminder that Omega is unusually perceptive – one of many this episode, which leaves me wondering what powers or enhancements she has – and that Rex ages rapidly compared to normal or Mandalorians humans. All clones do.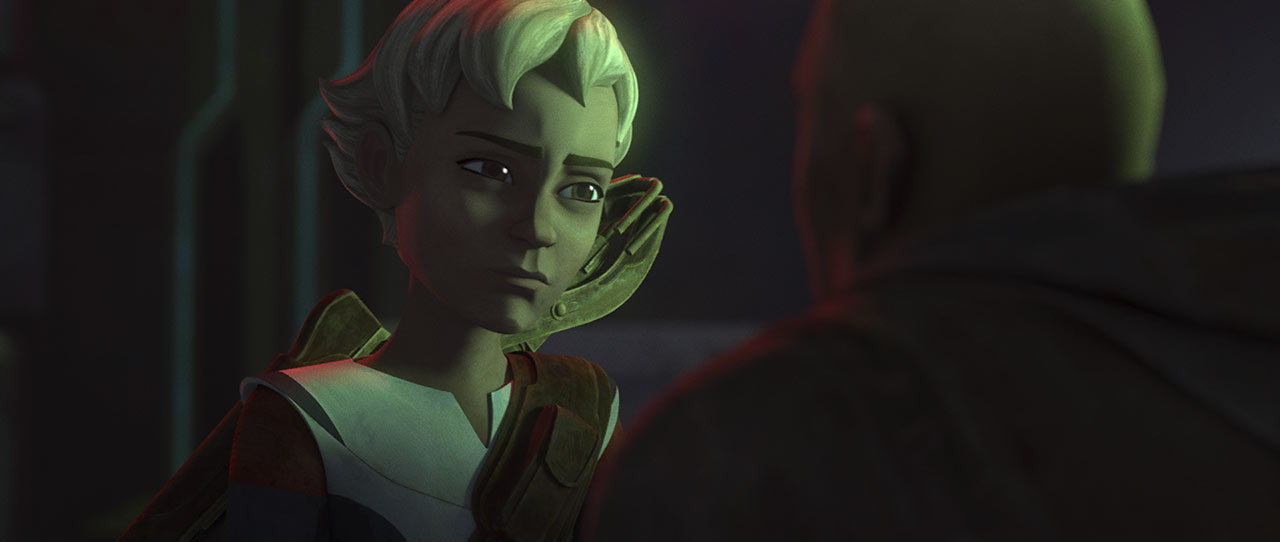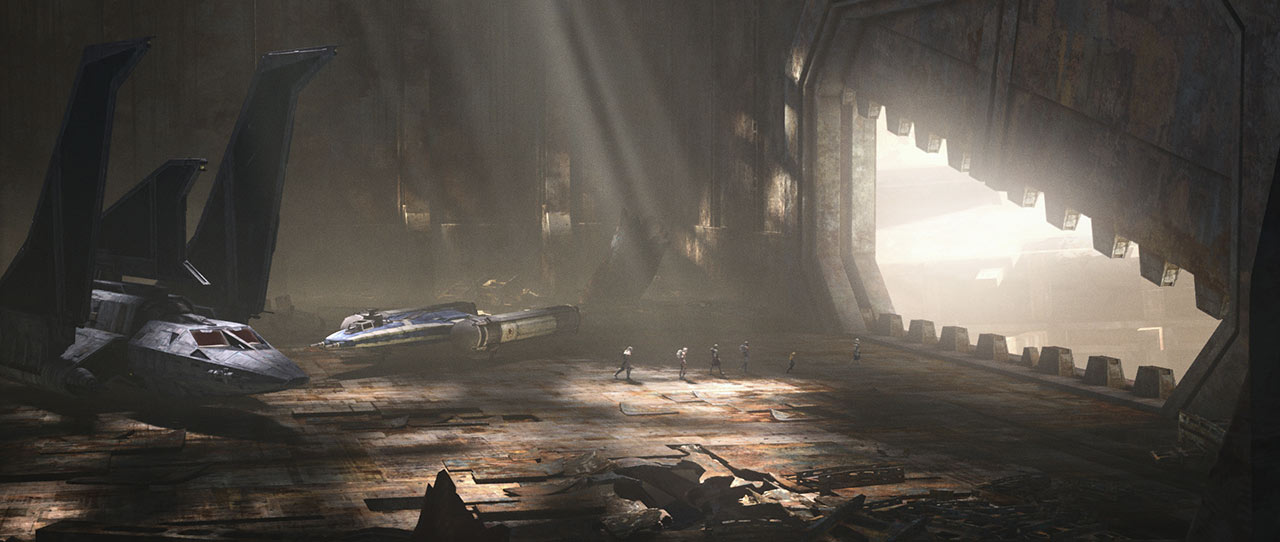 If you played Jedi: Fallen Order you're probably familiar with the Bracca Shipbreaking Yard as the opening mission of the game and where former Padawan Cal Kestis is pretending to have zero Midi-chlorians. Bracca acts as a ship graveyard and scrapyard and you can see a number of notable ships in the piles including the Y-Wing Rex escaped The Clone Wars finale in. At the episode's conclusion, a group of masked people notice the Batch and make a call to Imperial forces about their sighting, and while their masks make them look somewhat related to Kylo Ren or Darth Revan, that is the Scrapper Guild's patrol.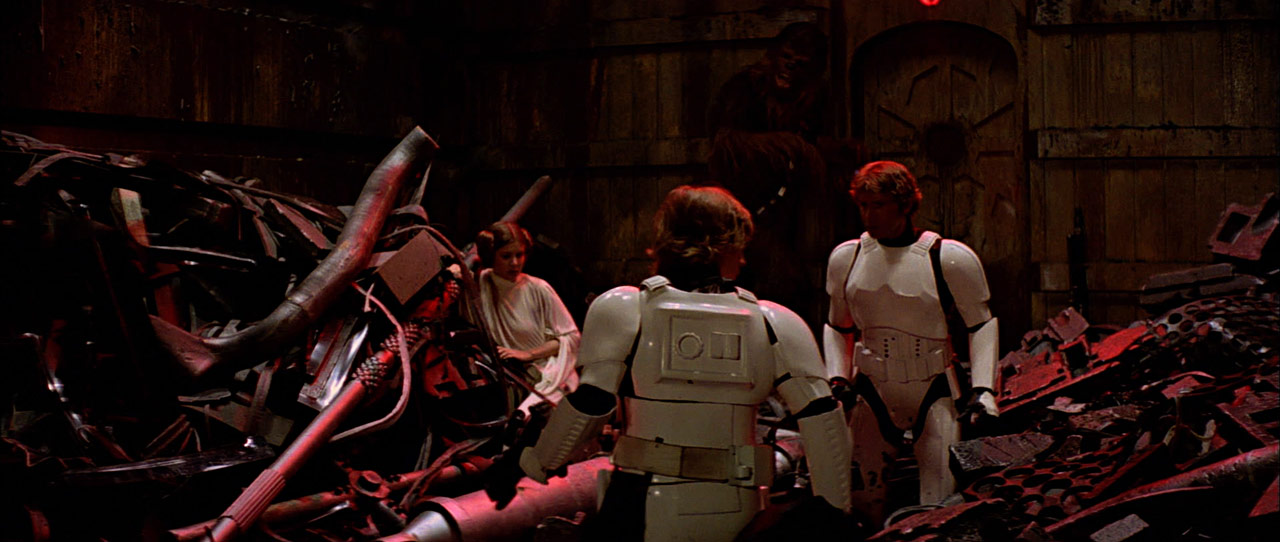 Wrecker gets a bit too close to the water and finds himself wrestling with a familiar-looking alien beast. Between the trash water and the trash covering the shipbreaking yard planet, it shouldn't have been too hard to form a guess as to what this beast is. But if you're drawing a blank, this was a Dianoga, otherwise known as the trash compactor monster from A New Hope. We don't see them often, but we also don't often follow characters down the garbage chute.
Subscribe to our newsletter!
Get Tabletop, RPG & Pop Culture news delivered directly to your inbox.
Did you notice anything in episode seven of The Bad Batch that we didn't highlight? How excited were you to see Captain Rex back in action? Do you think Clone Force 99 with use this new knowledge to deprogram Crosshair? Let us know in the comments!
May The Force Be With You, Adventurers!