These are the Original 'Star Wars' Droids You're Looking For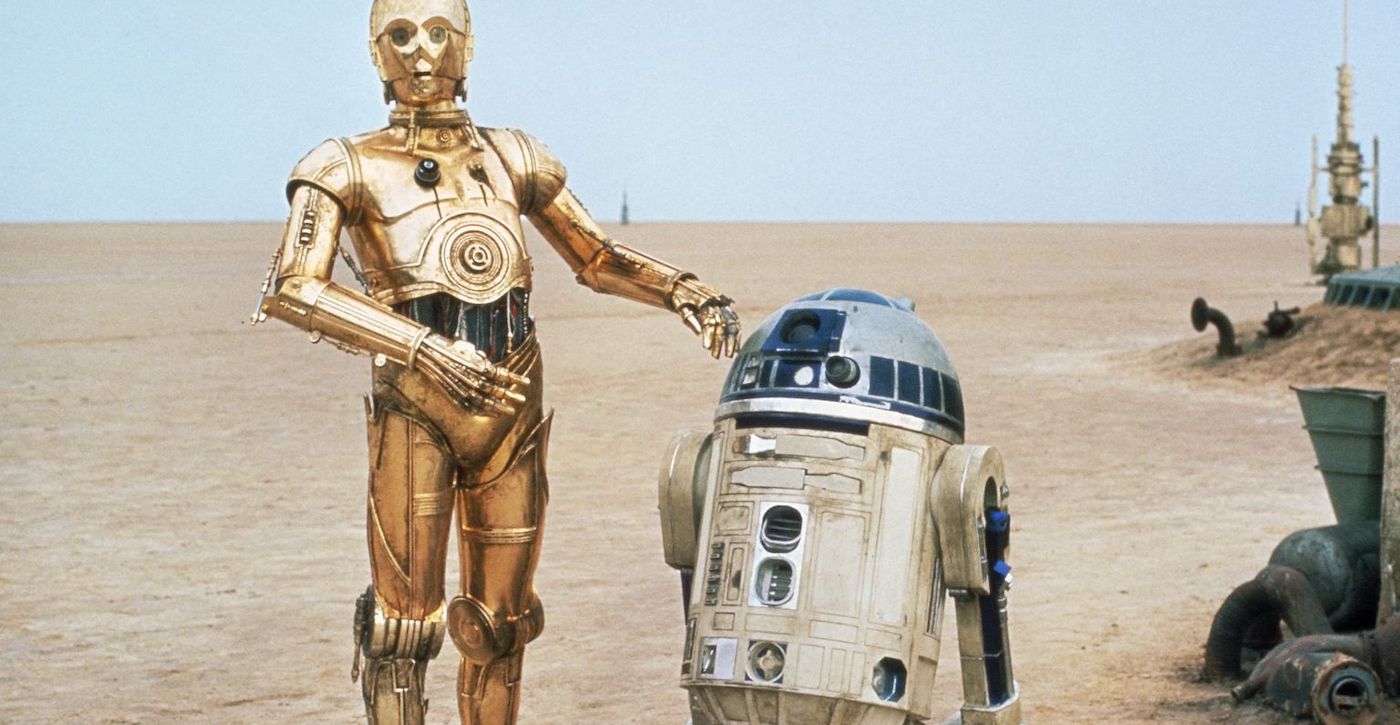 Check out this rare test footage from 1976 that shows the first iterations of R2D2 and C3P0.
The droids of Star Wars are just as famous and loved as their living counterparts. They provide comic relief, a set of specialist and expert hands, comfort, and sacrifice themselves for the ones closest to them even if it goes against their programming. Star Wars would not be the same without them.
R2-D2 and C3 was designed by Ralph McQuarrie and John Stears. The first versions (seen here) were built by Peteric Engineering. Later both costumes would get revisions to make them lighter and more comfortable for the actors within them
"It's March 1976 at Elstree Studios, UK and the props department are demonstrating the practicalities of the droid designs to George Lucas as actors Kenny Baker (R2D2) and Anthony Daniels (C3P0) familiarise themselves with the costumes and get used to walking in them."
Kenny Baker and Anthony Daniels would go on to reprise their roles through nearly all nine movies in the Skywalker Saga (Daniels has been in all eleven). They have been joined over the years by literal armies of droids on screen and in books and comics. My personal favorite is K2S0. Which droid is your favorite?