Warhammer 40K BREAKING: Grey Knight Action Figures!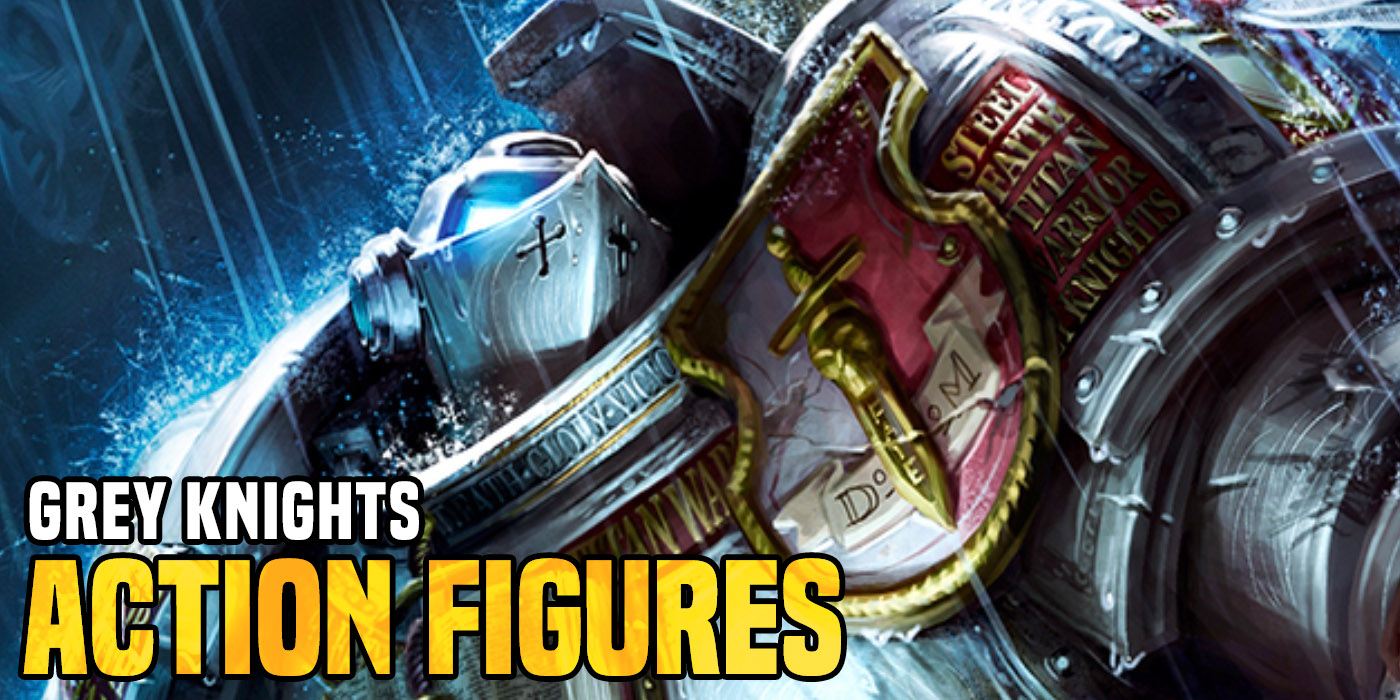 Some big Grey Knight Action figures and more have been spotted. Take a look at what's coming to your desk, 40K fans!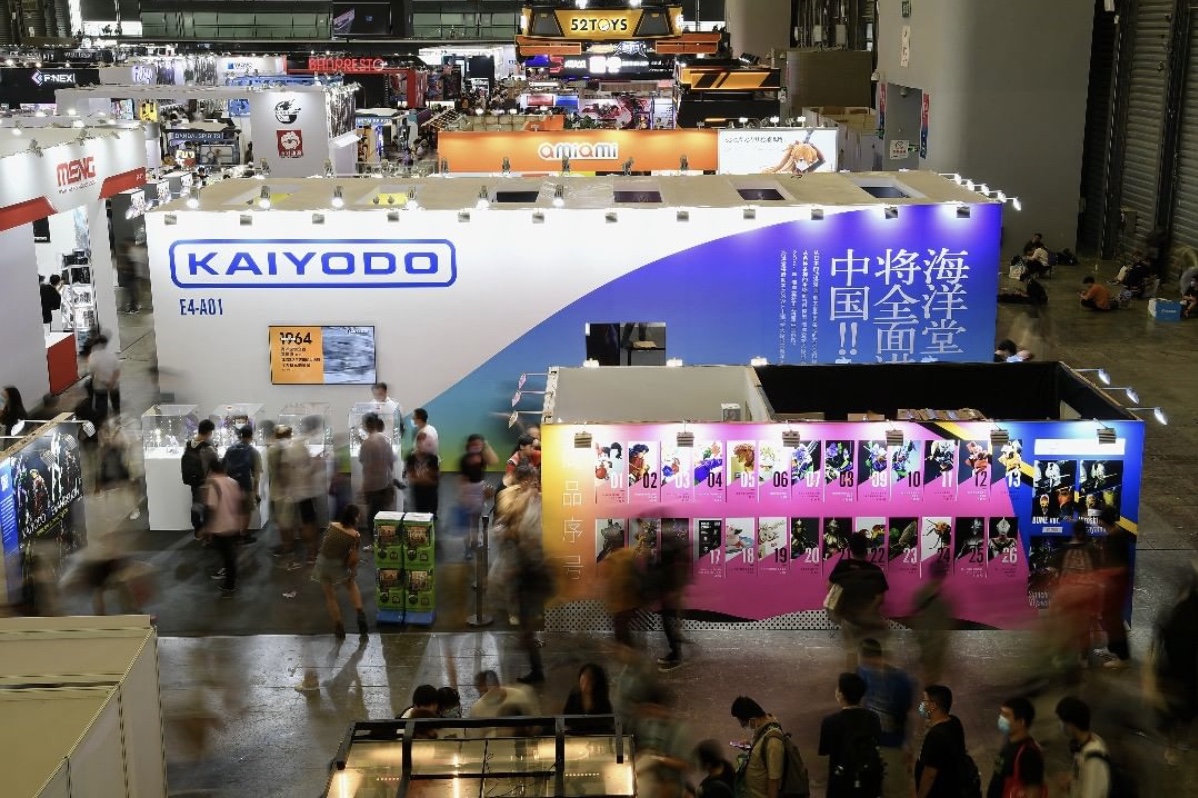 Here is the floor of the 2021 Wonder Festival in Shanghai. A couple of sharp eyed instagram toy channels are on the case and spotted some grimdark toy announcements. Take a look at these these:
View this post on Instagram
View this post on Instagram

Subscribe to our newsletter!

Get Tabletop, RPG & Pop Culture news delivered directly to your inbox.
Thoughts
Grey Knight Terminators
Take a look at those Grey Knight Terminators. Right off the bat, these are looking quite large – as big or bigger than the BANDAI marines.  The box text is unreadable except for the "KADOD??" in the corner. They appear to be posable action figures as opposed to fixed sculpts and have the following differing pieces:
Back banner accessory
Power Sword
Halberd
Shield
Book
Pauldron decorations
Heraldric small shield
It's unknown if these will all be included to allow a lot of mix-and matching variations per model, or these will be fixed across a set of differing models.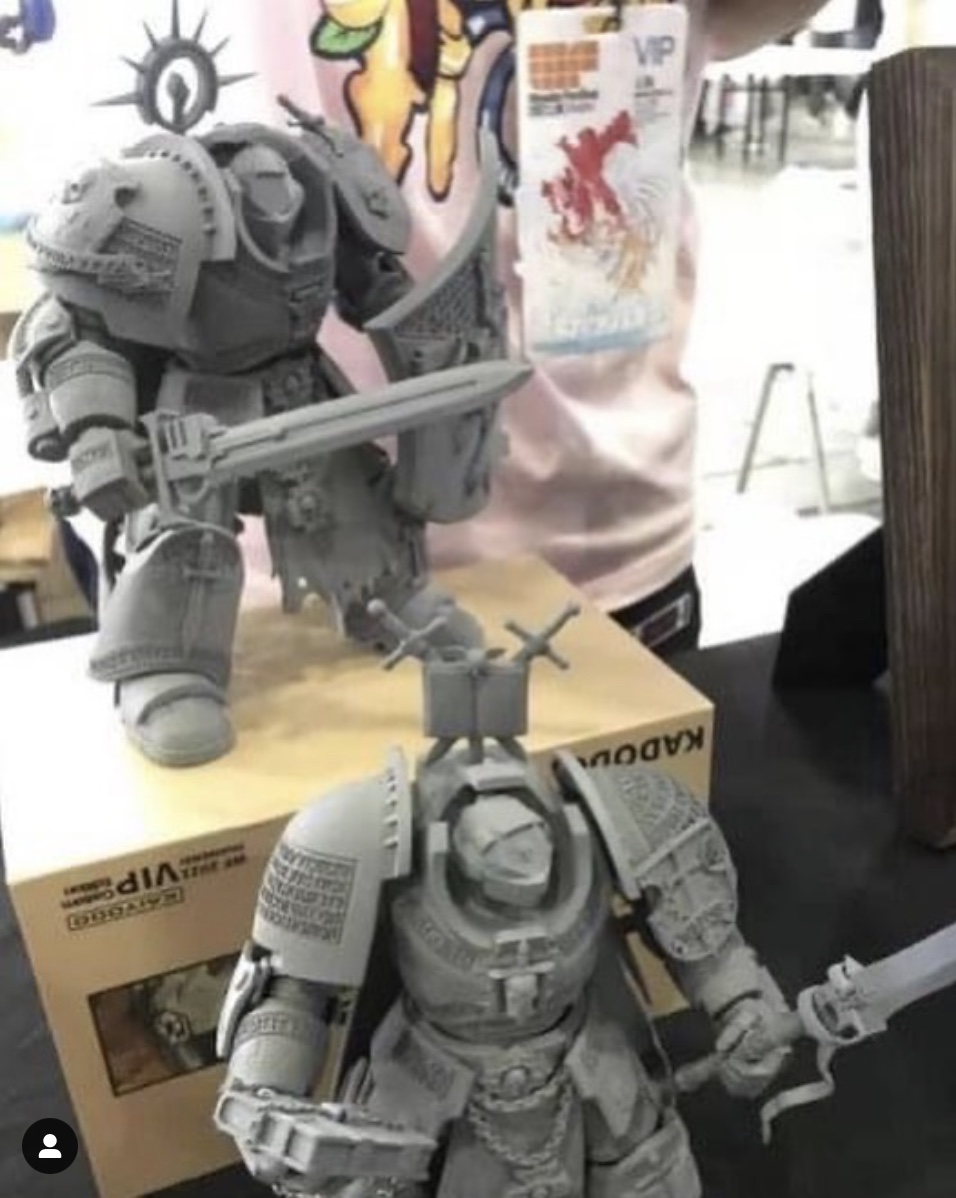 Primaris Infiltrators
These are described as being 1/18 scale (3.5″ GI-Joe scale), and from toy maker: JoyToy who has a rich range of modern military and sci-fi infantry and mecha. The biggest feature is they are pre-painted, and loaded down with equipment.  The quality and edge lining on the armor and tubing is very impressive and we will have to wait and see if this is simply a promotional shot, or if the final product can match this.
If this is the quality of the final product – these will fly off of shelves, and open up the entire 40K universe to this kind of treatment. Things like Dreadnoughts and Tau Suits would be a no-brainer for JoyToy given their existing range.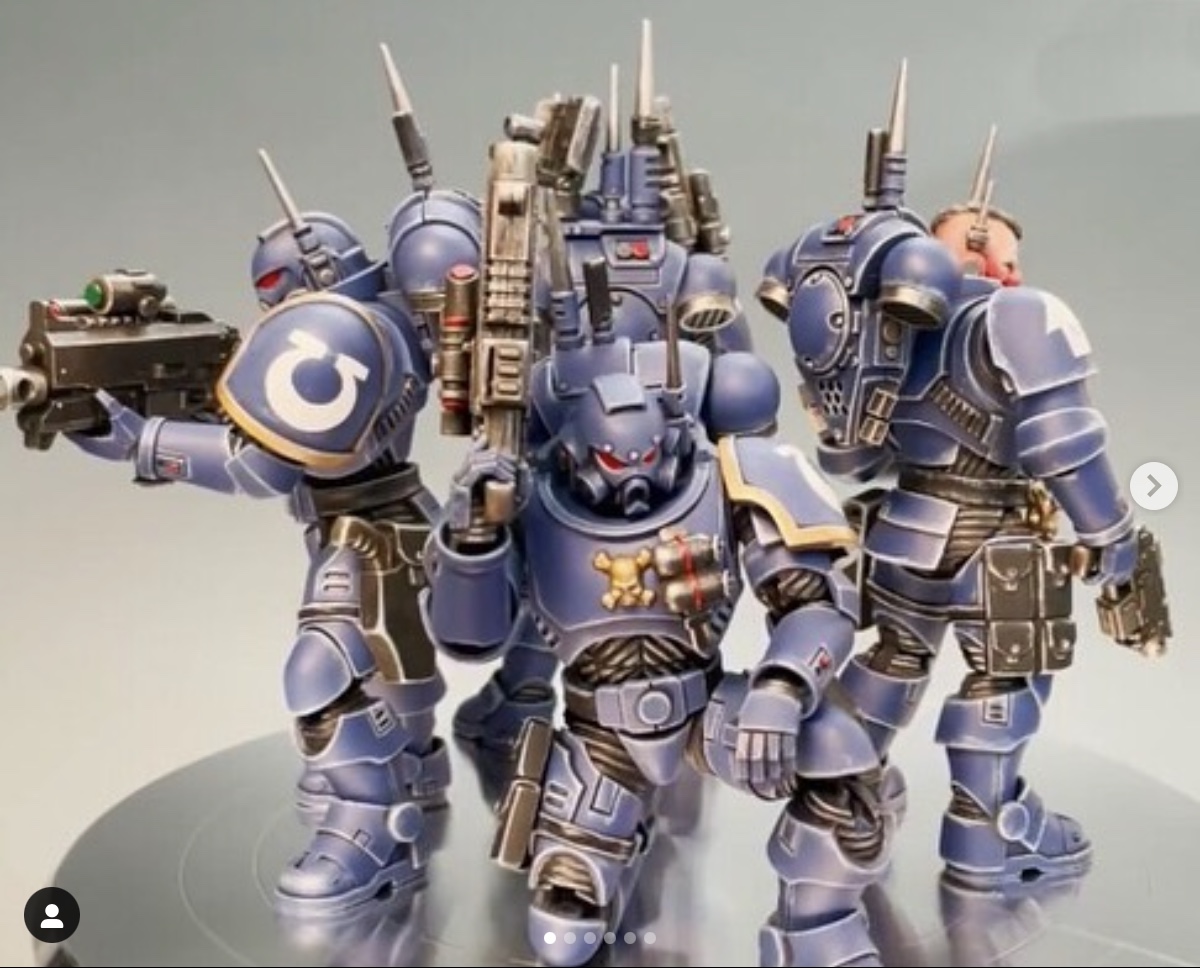 ~What do you think? does your desk have space for a new range of 40K toys to collect?