Warhammer 40K Next Week: Gaunt's Ghosts And Militarum Upgrade Sprues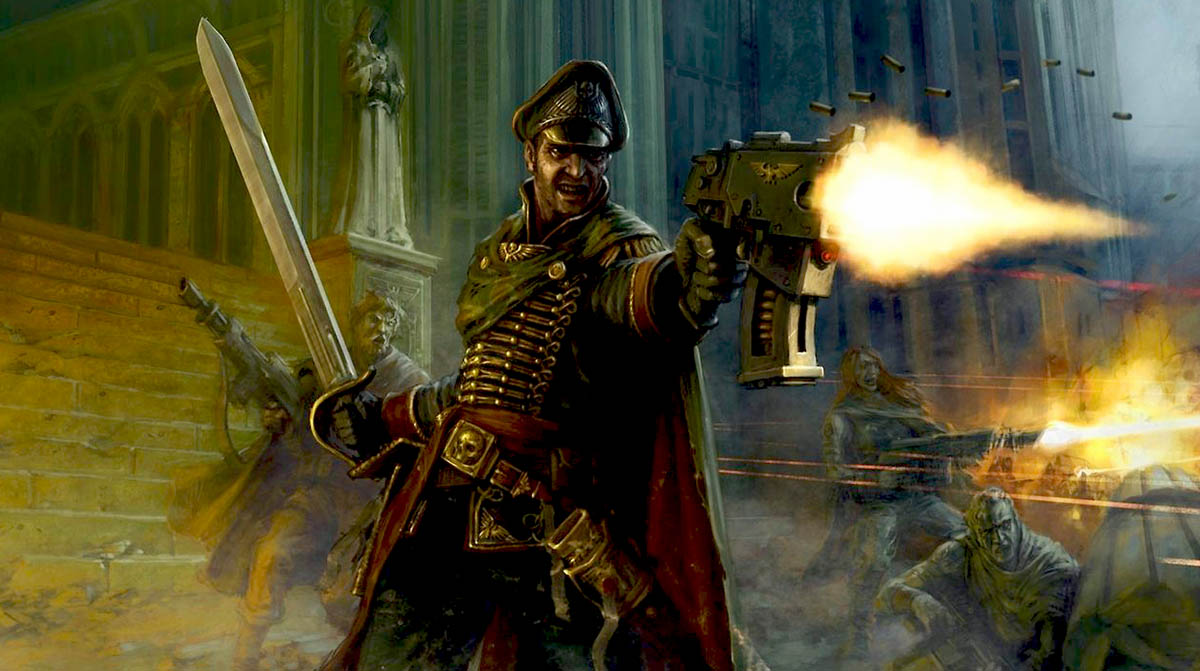 This week, Gaunt's Ghosts are getting a new book, a new collector box, and more importantly, a new set of models. Also Cadian upgrade sprues.
Tanith's First & Only are taking center stage next weekend with the pre-order release of a brand new Gaunt's Ghost book, set during the early days of their legendary history, The Vincula Insurgency: Ghost Dossier 1. This story comes in a special collector's edition boxed set that comes with a host of goodies to celebrate Ibrahim Gaunt and his best and brightest.
In the ruined border town of Vincula, the Ghosts find that something mysterious is stalking them through the streets as they try to enforce peace in a newly liberated world. Discover the dark secrets that shape the regiment and echo throughout their history.
In the boxed set you'll find two maps, three Imperial coins, a Tanith hat pin, a cloth patch, some collector's art, and an "ordnance tin" which looks about the right size to carry your dice. But the new book and its collector's edition components aren't the big new release. Fans of Gaunt's Ghosts will surely be delighted to have the chance to field the legendary regiment now that they're getting their own special model set.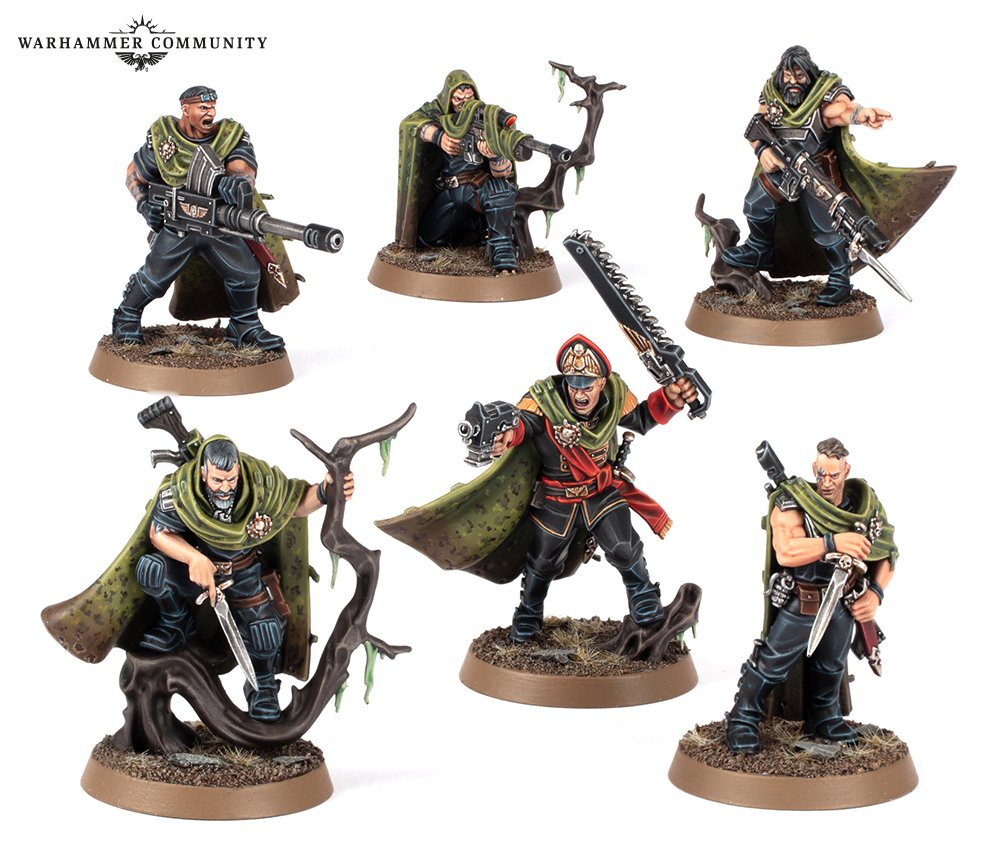 Feast your eyes on the new plastic kit featuring Ibram Gaunt and five of the most well-known Ghosts from their early years.
In addition to being a great collector's piece, they're brilliant on the tabletop too. Stay tuned next week as we take a look at how to deploy them in your games of Warhammer 40,000.
But Gaunt's Ghosts can't win everything for you, though, can they? Probably best to have some reinforcements, and nothing better than the Cadian Shock Troops: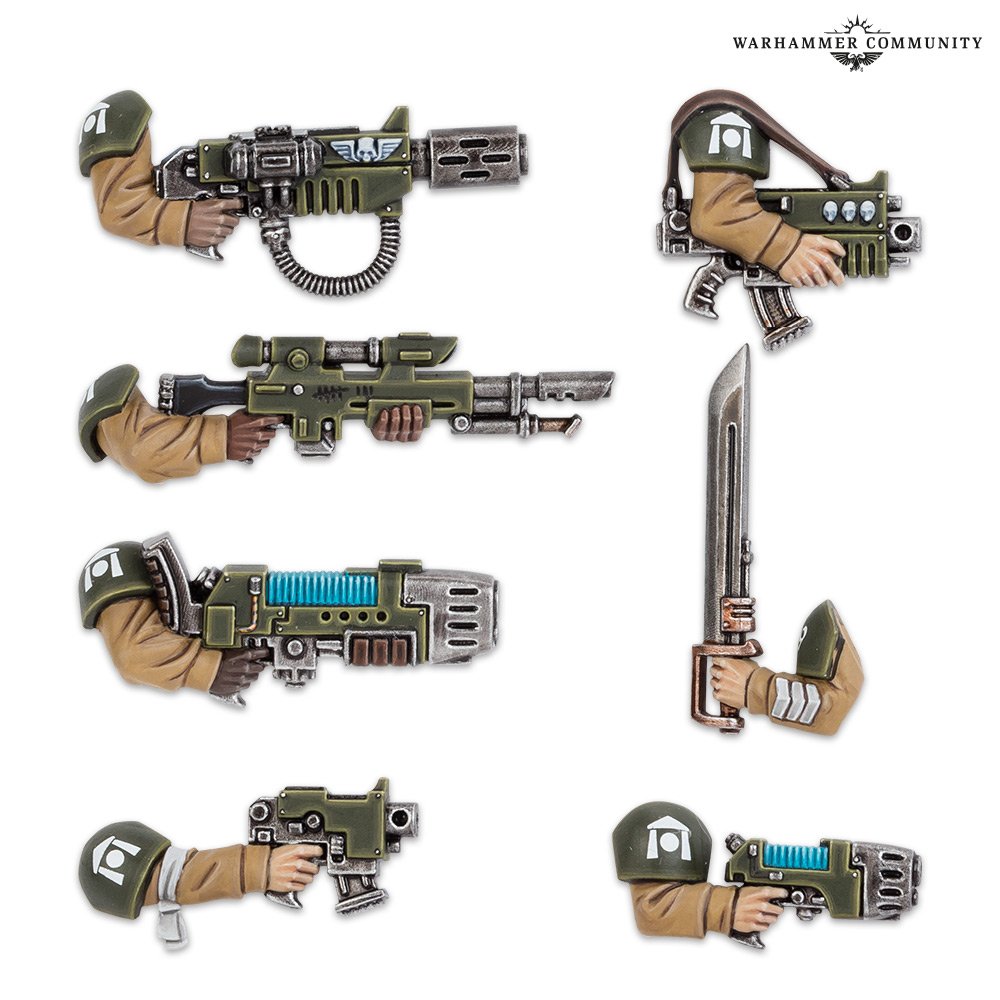 Your squads are more customisable than ever before with 25 new heads (seriously, count them), a full complement of special weapons, and some extra bits and pieces for your long-suffering Sergeants.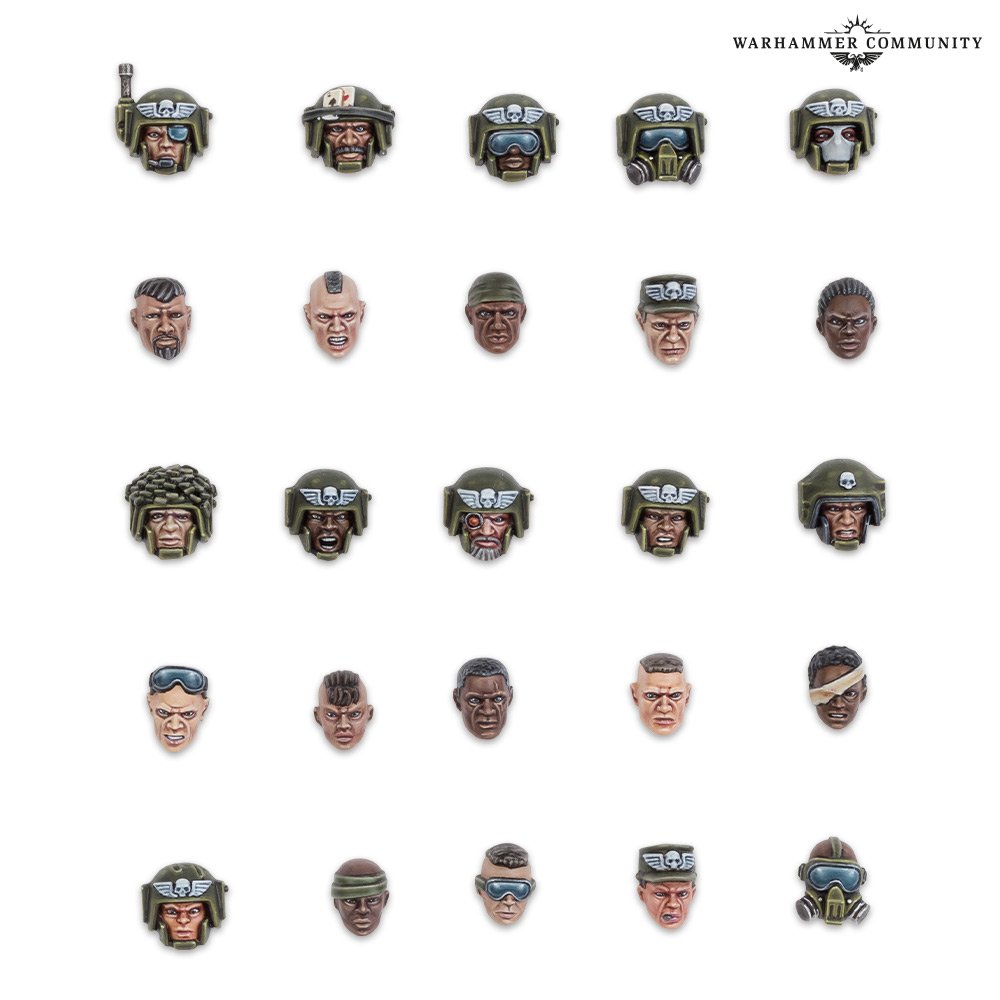 Subscribe to our newsletter!
Get Tabletop, RPG & Pop Culture news delivered directly to your inbox.
All this, next week!